4 Options to Consider if You Need Cash Now
By
Alex Huntsberger
Alex Huntsberger is a personal finance writer who covered online lending, credit scores, and employment for OppU. His work has been cited by ESPN.com, Business Insider, and The Motley Fool.
Read time: 6 min
Updated on August 26, 2022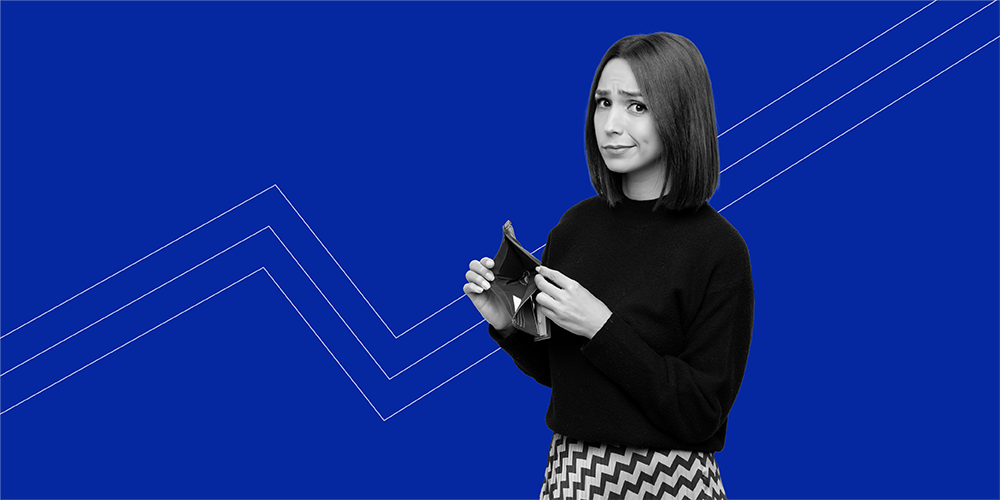 There's no perfect way to get money fast when you have bad credit, but these four choices can all be a solution—so long as you're careful.
Realizing that you need cash and need it yesterday is never a fun thought to have. But when surprise expenses or a financial emergency rear their ugly heads, that thought just might sum up your situation. Having an emergency fund for times like these is always the best way to go, but for folks who don't have one, going on and on about the benefits of saving money isn't going to help in the slightest.
Instead, you need some fast cash options that are going to help you right now—but that won't leave your finances hurting in the long-term. And if you have bad credit, that second part can be a very tough ask. Getting the money is easy enough; escaping a predatory cycle of debt is much harder. This doesn't mean that you can't get the money you need, it just means that you'll have to be careful when making your decision.
Here are four ways that you can get fast cash when you need it most. None of these options are perfect—and some are certainly riskier than others—but each of them can be useful in a pinch. No matter which option you choose, make sure you understand all the risks before signing up. Your future self, the one who has to live with consequences of the decision, will thank you.
---
1. Borrowing money from friends and family.
Look, nobody likes going to their friends and family, hat in hand, and asking for money. Even if they are more than happy to loan you the funds you need, it can still feel really embarrassing. And if they're less than happy to loan you the money, well, then it feels a whole lot worse.
Still, this is your best option if you need fast cash. For one thing, friends and family are much less likely to charge you interest, which essentially means you're borrowing that money for free. Plus, they are much more likely to be understanding if your repayment schedule is a little erratic—something that regular lenders tend not to be.
Borrowing money from friends and family, however, does come with some significant downsides. Screwing up your credit is one thing; screwing up your close relationships is something else entirely. Plus, there are lots of people whose friends and family members don't have any more spare cash than they do, which makes this option a non-starter.
If you're going to borrowing money in this fashion, make sure that both parties are crystal clear on the terms of the loan. You might even want to draw up your own loan agreement so that you both have something in writing. For a sample contract, and to learn more about this kind of casual borrowing, check out our blog post: How to Ask Friends and Family For Money.
2. Selling or pawning your stuff.
There are two ways that you can do this: You can outright sell your stuff, or you can pawn it with the plan to eventually get it back. Both of these options can be totally fine ways to get some extra cash, though they both have their risks and their downsides.
In order to sell your stuff, you're probably going to have to do it online. That means using Craigslist, eBay, Facebook, or any one of numerous apps. There's a lot of set-up involved when it comes to selling stuff online, which is time that you might not have available to spend. Plus, meeting with strangers from the internet is always a risky proposition.
For the most part, you aren't going to sell your stuff for anywhere near what it's really worth. And if you wait around for someone who's willing to pay up, well, you need cash now, not later, right? And the more you are able to sell an item for, the more likely it is to be something you really don't want to be selling.
Not getting full value will also come into play when you are pawning something. Plus, you'll have to pay interest in order to get your item back. While most pawn shop loans are only a month-long, many of them will let you extend for several months at least. That means even more interest piling up.
If pawn shop loans had really low interest rates, this wouldn't be so much of a problem. But they do. Pawn shop loans can have an average rate anywhere from 15 to 275% depending on the laws in your state. Yikes! To read more about pawning your valuables for some quick cash, head on over to our blog post: The Pros and Cons of Pawn Shop Cash Advances.
3. Take out a cash advance on your credit card.
Now, if you need emergency money and it doesn't matter if it's cash or not, then you can put the balance on your credit card. But this only applies if you already have a credit card with a low outstanding balance. Generally, you want to keep your credit card balances below thirty percent, but when an emergency strikes, you might not have any better options available.
If you don't already have a credit card, however, then a poor credit score is going to limit your options for getting one. You might only be able to apply for a secured credit card, but that will require a cash deposit to set your credit limit, putting you right back where you started. Besides, it can take that card awhile to arrive, and by then it might be too late.
For emergency expenses that require cash, taking out a cash advance on your credit card might be your best bet. That doesn't mean it doesn't carry significant risks to your financial health, it just might be the least-bad option you have.
Credit card cash advances work a lot like using your debit card to get cash from an ATM. The main difference is that cash you get on a debit card is money you already have in your bank account, whereas a credit card cash advance is money that you're borrowing. When you get an advance on your credit card, the amount you withdraw is then added your outstanding balance, just like when you use your card to make a purchase.
The biggest downside to credit card cash advances is that they are more expensive than regular credit card purchases. They come with an upfront fee just for making the transaction that averages $10 or 5 percent of the amount withdrawn, whichever is higher. The APRs for cash advances are also much higher than the APRs for regular transactions, and the lack of a 30-day grace period means that interest starts accruing immediately.
Lastly, there limits on credit card cash advances that, depending on the card, might be lower than the amount you need. These might be limits on the amount that you can withdraw per day or per transaction; your card also likely has an overall limit for cash advances. Even if a credit card cash advance is the best of your bad options, they're still putting your finances at risk.
4. Shop around for the right bad credit loan.
When you have bad credit, you are likely going to be locked out of loans from traditional lenders. When they look at your credit score, what they see is a high likelihood that you won't be able to pay them back. Instead, you may have to take out a bad credit loan that will come with much higher interest rates.
Still, some bad credit loans might be your only option in an emergency. (For more on this, check out the OppU Guide to Bad Credit Loans.)
The best way to deal with emergency expenses is to already have money set aside. A well-stocked emergency fund will give you an interest-free solution to any surprise bills that come your way. But saving money is hard, especially if you're living paycheck to paycheck. If you need fast cash, there are always solutions out there. It's just about finding the one that's right for you.