5 Alarming Payday Loan Statistics
By
Andrew Tavin
Andrew Tavin covers budgeting and credit scores for OppLoans. His experience as a comedian lends an approachable and humorous angle to his content and makes the scary parts of personal finance less intimidating for readers.
Updated on March 18, 2021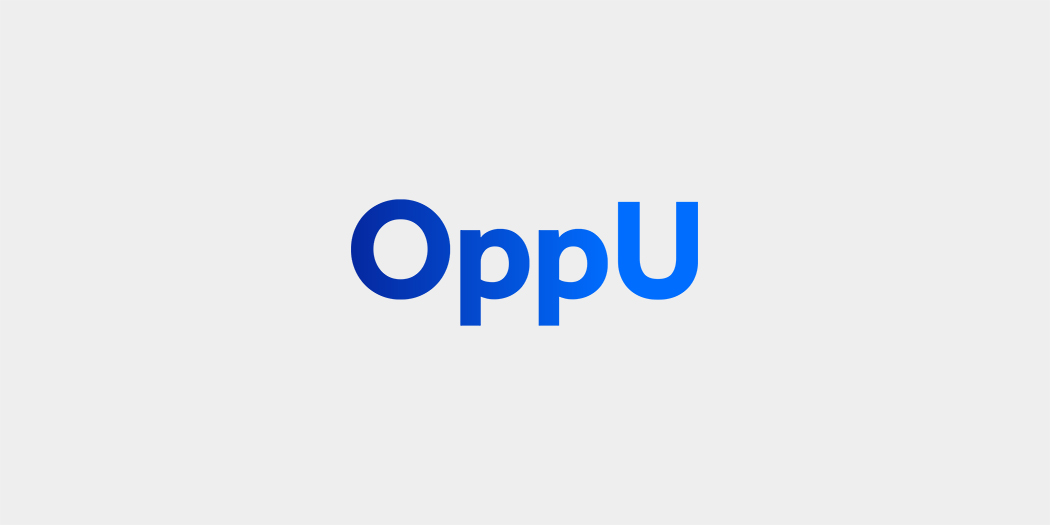 Expert data on affordability, loan rollover, and APR that might make you think twice before borrowing.
You've probably heard payday loans can be dangerous. But you might not have realized just how bad they can be.
That's why we've gathered some stats, figures, and numbers to show you just how destructive payday loans can be. Now come along with us on a magical journey through the dangerous world of payday debt.
---
1. APRRRRRRRGH
APR stands for annual percentage rate, and it's a number that tells you what a loan will cost, with fees and interest, over the course of a year. This is important because it allows you to accurately compare different kinds of loans. Unlike most personal loans, which are paid back over a period of years, payday loans only have a two-week payment term, so it might seem like they're more affordable than loans with longer terms, but that's only true if you're actually able to pay the loan back, with fees and interest.
(For more info about these dangerously deceptive numbers, check out our blog post "How (and Why) to Calculate the APR of a Payday Loan.")
A study by the Consumer Finance Protection Bureau (CFPB) found that the average payday loan has an APR of almost 400%. And that's a big issue, because…
2. Keep on rollin'
Another CFPB study found that over 80% of payday loans are rolled over or re-borrowed. That means the majority of these short-term, no credit check loans are being extended way beyond their two-week payment term. And the only reason someone would pay to extend a loan is because they aren't going to be able to pay it back in time. And, unfortunately, there's a decent chance that if you couldn't pay off a loan in two weeks, you might struggle to pay off that loan plus a big fee two weeks after that. So payday loans get rolled over or re-borrowed over and over again, trapping the borrowers in a cycle of debt that they can't escape from.
You can learn all the horrific details about the payday loan cycle of debt in our recent blog post.
3. Fret over debt
Speaking of a cycle of debt, that first CFPB study found that the average payday borrower takes out 10 loans per year and spends 199 out of 365 (or 366 if it's a leap year) days in debt. In other words, they're in debt more often than they aren't. Obviously, there are "good" kinds of debt, like a well-maintained credit card, that can help build up your credit, but payday loans are not that kind of debt.
Unlike legitimate credit card providers, who will report your payments to the credit bureaus, payday lenders will not generally report your payments. Unless of course, you miss payments. Then your account gets turned over to collections, and collections will definitely report your lack of payment. Even in the best case scenario, these predatory bad credit loans won't help your credit. And in the worst case scenario, it can mess it up really bad.
4. Day in, day out
But surely payday lenders are mainly lending to irresponsible people, right? Not at all! Although it's nice to imagine that everyone who gets ripped off deserves it, that's rarely the case (and deciding who "deserves" to get ripped off doesn't sound like a good idea anyway). A Pew study found that 69% of payday borrowers use their loans to pay for everyday recurring expenses, like rent and utility bills.
Given all the other terrifying stats about payday loans, it's clear this is not a sustainable way to live one's life. Unfortunately, the borrowers often have no other choice. (If they have a car, they could look to title loans loans, but those are still a pretty bad option.
The other 31% of payday loan users, who use their loans for one-time unexpected expenses are likely also dealing with necessities, like car repairs or medical expenses. It's a lot of people with no other options being taken advantage.
5. The 14%
Ready for one last horrible stat? A later Pew study found that only 14% of payday borrowers can afford to repay their loan. That's not a high percentage. It's why so many payday loan customers are forced to roll over their loans or reborrow them.
Given all the other stats we shared above, it paints a grim picture for a lot of people. Hopefully, you can use these stats as motivation to do whatever you can to avoid payday lenders, and find whatever better alternatives you can within your credit space.