Meet Our Latest OppU Achiever: Joseph Zhong
By
Samantha Rose
Samantha Rose is a personal finance writer covering financial literacy for OppU. Her work focuses on providing hands-on resources for high school and college-age students in addition to their parents and educators.
Read time: 5 min
Updated on March 11, 2022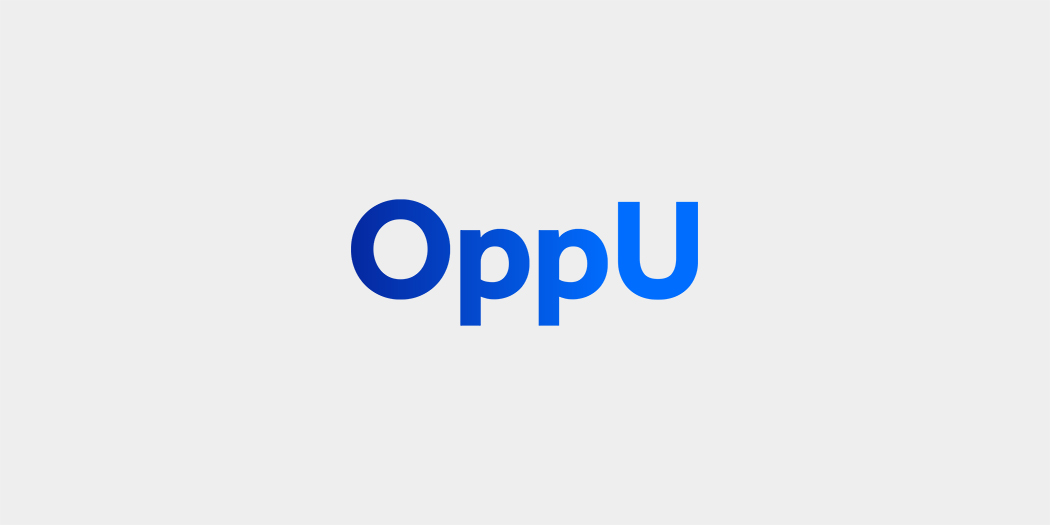 Joseph is an accomplished violinist and founder bridging the generational gap through music.
Name: Joseph Zhong
High School: Millard North High School
Expected College Graduation Date: 2021
Expected Major: Economics or Finance
We're thrilled to announce the latest recipient of the $2,500 OppU Achievers Scholarship, Joseph Zhong — a senior at Millard North High School who is bridging a generational gap and uniting those passionate about music.
Joseph is an accomplished violinist —  he founded Joy of Music, a music mentorship program and volunteer organization, in the seventh grade. But his love of music started several years prior. 
During the second grade, Joseph participated in the Nebraska Chinese Association's presentation of the Chinese New Year celebration. He cites this experience as his introduction to music, although he was a dancer at the time. It wasn't until the third grade that he began playing the violin, due to the encouragement of his grandmother.
"It quickly became my passion as I discovered how de-stressful the experience of interacting with music, whether playing or just listening to it, truly is," he said.
Joseph later began performing for residents at senior living communities as a way to honor his grandmother. She provided endless support — always encouraging him to shoot for the stars, he said. 
"This support has given me the opportunity to set lofty goals and be able to get back on my feet if I do fall," he said. "Furthermore, knowing her sacrifices to ensure that I had an environment that was conducive to my success allows me to dig deeper and persevere in times of difficulty."
The residents responded positively, inspiring Joseph to recruit fellow musicians to join his endeavors. Joy of Music was born — and has since expanded into a global volunteering organization.
Joseph's proudest moment with Joy of Music was the organization's first international engagement in Taiwan. During a trip to visit family in Taiwan, he was appalled by the isolationism of the seniors in a senior living home. In response, he partnered with a local church and elementary school to bring live music to the senior living home — promoting joy and unity across generations.
"Seeing the transformation of the environment truly was a blessing," he said.
The success of the event convinced Joseph that he was making an impact not just in his community, but in the world at large. This confidence translated into motivation. He cold-called and sent emails to local organizations within their impact zones, areas with interested volunteers located outside of Omaha, Nebraska. His efforts paid off. Joy of Music expanded and now includes volunteer groups spanning several continents.
Joseph carries similar ambitions for his academic goals. Although he is in the process of college decisions, he's looking forward to studying either economics or finance. His post-graduation plan includes earning a master's degree and potentially a Ph.D. before pursuing work for the Federal Reserve or a supranational organization. 
When asked what advice he had for his peers, Joseph said, "Do what you love, and do it every day. Eventually, the world will appreciate it and others will join you."
You can read more about Joseph's achievements in his essay below.
Congrats, Joseph!
---
Joseph's Essay
As the last note hung in the air, I looked on with pride. I wasn't solo performing — rather it was a fifth-grader who I had mentored for the last two years. He had a massive fear of performing and talking in front of people; a fear that impacted his studies as he couldn't give presentations. 
Initially, he and I performed in a 20-person group. With each performance, I slowly decreased that number down to two. After our duet together, he stated he wanted to play a solo. Now he gushed about how great he felt about his performance. Through music, we built up his confidence in public speaking and performing.
He was one of many members in the Joy of Music, a volunteering organization I founded and directed. My grandmother raised me until the end of sixth grade. When she returned to China, I wanted to volunteer in senior living communities in her honor. I found stiff resistance from senior living communities for youth volunteers, as many believed the youth would ruin their professional environment, and from the youth for volunteering in senior living communities, as seniors were viewed as leeches on society.
I sought to change this perception. I had a great music resume then, since I had performed with the Omaha Symphony multiple times, so I decided to perform music for the seniors. Senior living communities still turned me down despite my over-qualifications. However, after months of persistence, I managed to get one to let me perform. It was a great success. I continued my volunteering. As the months progressed, others were inspired to join me, more senior living communities wanted performances, and Joy of Music was born.
As the group expanded, I recognized the need for music education as many performers struggled with the music. Thus, I began a music mentorship program. I quickly realized that this program could be expanded to the greater community. We started partnering with local elementary schools to educate young musicians, regardless of background. Many low-income students have flourished through our program that provides mentorship, music education, and performance opportunities. Many in our program have gone on to receive music scholarships from the local universities.
Joy of Music is now a global volunteering organization with local hubs across the United States, U.K., Spain, Morocco, France, South Africa, China, and Taiwan. In addition to our music program, we provide entertainment for tens of thousands of elderly around the world and conduct deliveries for the seniors in senior living communities and those living in isolation. Our two-prong mission of helping the seniors and helping the youth has bridged the generational gap and brought about greater unity.
My single volunteering action back in seventh grade has brought out a global change. Truly, a small rock can make a big ripple, so what's stopping you from making a similar difference?
---
Could you or someone you know use $2,500 for tuition? To apply, submit a short essay through our web portal.