Can Reusable and Recyclable Materials Save You Money (and the Environment)?
By
Andrew Tavin
Andrew Tavin covers budgeting and credit scores for OppLoans. His experience as a comedian lends an approachable and humorous angle to his content and makes the scary parts of personal finance less intimidating for readers.
Updated on March 18, 2021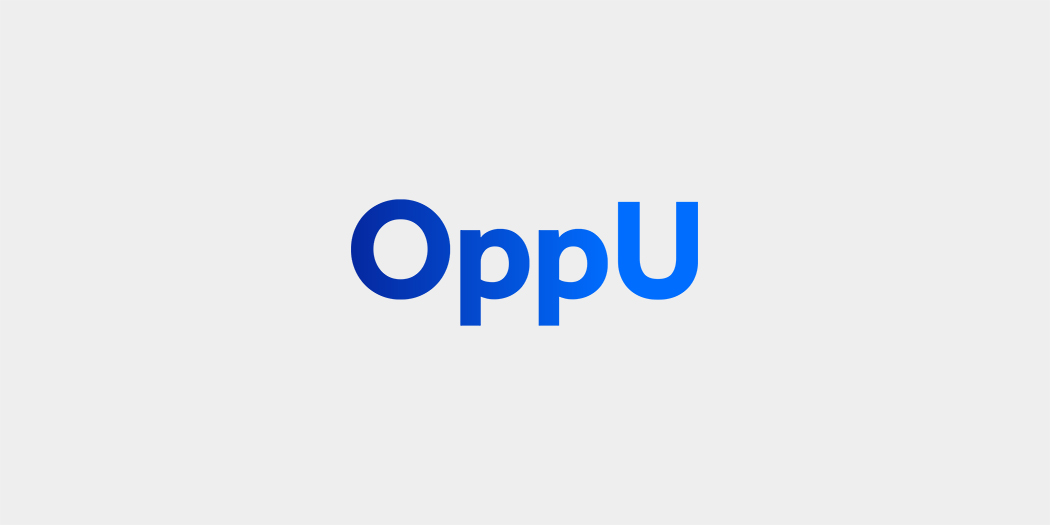 Saving through saving!
First of all, let us establish something in the interest of comfortable human existence on the planet Earth: Individual choices will not be enough to stave off the worst effects of the damage human civilization has done to the environment. But making better individual choices certainly will not hurt — and it won't hurt your wallet either.
Using reusables can not only make a small positive impact on the environment, and a much larger one if many people get on board, but it can also have an impact on your bank account. A positive impact, in fact.
Not all environmentally-friendly products are created equally, however. With the right reusables, you can save a lot of money (and a little planet).
Cups and bottles
Are you drinking enough water? The answer is no. We do not care how much water you are drinking, you should be drinking more. Also we are not doctors, so ignore that advice. But do pay attention to the following advice:
"My number one reusable that I wished more people knew about and used regularly is reusable water bottles and coffee cups," suggests Kate Crowhurst, director of Money Bites. "My stainless steel water bottle has saved me a few dollars from my budget with each refill. That is not a life changing amount of money, but it is money that could be better spent elsewhere in my budget."
More reusable water bottles means fewer emissions in the production of new plastic water bottles, as well as fewer bottles in landfills and the oceans. Reusable coffee mugs or bottles have similar benefits, and you may be able to get a discount at your local coffee establishment if you bring your own container. If you're a regular at Starbucks or your local brew house, that savings can add up over time.
Grocery Bags
Most supermarkets are filled with wasteful, single-use packaging. You can forego at least one of those instances on your way out, however.
Reusable bags reduce waste, and are almost certainly sturdier than whatever disposable option the store provides. Much like some coffee shops, many supermarkets will offer a discount if you use g your own bag, and while it may not seem like much of a savings, the change can add up quickly.
"Sure, the small fee you save by not paying for plastic bags at the till is not much, but if you use 10 bags every time you get groceries, that is $0.50," advises Bri Bell, registered dietitian at Frugal Minimalist Kitchen. "Over a year of weekly shopping, this adds up to more than $25."
At least that's the savings where Bell lives. States like California and Hawaii tax even higher. In Honolulu, the tax is currently 15 cents per bag.
Moving supplies
Moving is a real pain. Acquiring moving boxes is rarely the most stressful part of the process, but it would not hurt to get it out of the way by reusing boxes you already have coming to you from Amazon or other online deliveries. And it could save some money and a little Earth, as well.
Matt Woodley, founder of MoverFocus.com recommends this stockpiling method. "You are also doing the right thing environmentally by using reusable cartons and are saving from forking out on brand new moving boxes," he says. "If you plan your move early enough you really should not be spending a cent on packing materials."
Asking your moving company to help you out is another option. "Your moving company may even offer you free cartons on the basis that either you return them after your move or they collect them upon delivery." he says.
Reusables at the office
If you want to make a slightly bigger difference and save money in your workspace, you can try to make a push for sustainability across the building.
Certain universities across the country are building entire sustainable communities by reducing how they care for and stock their facilities. The University of Texas at Austin ((UT Austin) is one of them. The school uses compostable materials in both its restrooms and cafeterias to help cut down on waste, as mentioned in this article on waste reduction..
Whether you are in charge or just care enough, you can make a change, even if the change is more incremental than UT Austin's approach. Award-winning sustainability author Shel Horowitz advises businesses on how they can be more sustainable, starting with giving your two-week notice (sort-of):
"Announce two weeks ahead that you are greening the company and are getting rid of disposable plates, cups, straws, and cutlery," Horowitz says. "Offer to buy reusable metal or bamboo straws for any employee that wants one. … Either supply branded company mugs (only if you have dishwashing equipment on-site) or encourage people to bring in their own distinctive mug that they can recognize instantly."
He also recommends looking out for recycled materials when you go shopping for supplies.
You're on the path to saving (both the planet and your dollars)
Individual reusable use is not a silver bullet for the planet or your wallet. But it is one part of the much larger solutions to each of those problems.
Article contributors
Kate Crowhurst is a director of the personal finance platform Money Bites. A finance education specialist, she was awarded a place on Forbes 30 under 30 in 2018 for her work in this field and is on a mission to make money more accessible and bite-sized.
Matt is veteran of the moving industry and is the founder of MoverFocus. Matt holds a Bachelor of Commerce (BCom) majoring in Finance and Marketing and Bachelor of Arts (BA) majoring in Economics and History. He also has completed the EiM (Essentials in International Moving) accreditation from the FIDI Academy.
Avid traveler Shel Horowitz works with business to create and market profitable products that turn hunger and poverty into sufficiency, war into peace, and catastrophic climate change into planetary balance. His award-winning 10th book, Guerrilla Marketing to Heal the World, is available at his website, http://goingbeyondsustainability.com