Four Debts That Will Surprise You
By
Andrew Tavin
Andrew Tavin covers budgeting and credit scores for OppLoans. His experience as a comedian lends an approachable and humorous angle to his content and makes the scary parts of personal finance less intimidating for readers.
Updated on March 18, 2021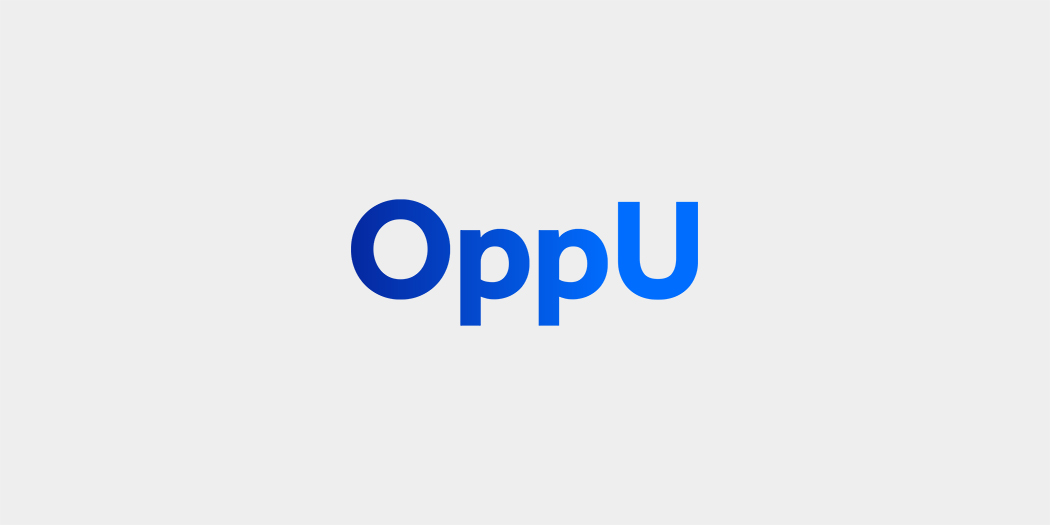 Surprise! You have more debt than you thought!
One of the most important parts of getting a handle on your finances is keeping track of your debt. Unless you walk around with a literal suitcase of money, you are likely going to take on some debt at some point in your life. Taking on certain types of personal or installment loans is the only way many people are able to own a home or go to college.
As long as you are always aware of your current and upcoming debts and are able to pay them, there should not be any problems. But some debts can catch you by surprise. Here are four types of unexpected debt that you should keep on your radar.
Surprise debt No. 1: Medical debts
This is a big one: Medical debt is a leading cause of debt problems and financial stress, according to this article from PBS, which examined several studies on the topic. And while you are always at some risk for a medical issue, you may be surprised to learn just how big of a wrench it can throw into your personal financial machinery.
"Every American family is one serious medical event away from financial ruin," warns patient advocate and registered oncology nurse Gail Trauco, who reminds us that trips to the emergency room can be much more costly than charges for nonemergency care. "In an emergency, you do not have time to call your insurance company to ask about what they will cover. As a result, you may find yourself with higher medical bills because of out-of-network charges."
There are very few American families with enough resources to be invulnerable to the worst medical emergencies. While you can do your best to always have insurance coverage and maintain proper health practices, if you still end up in a scenario like the one Trauco describes, she suggests looking into FAIR Health, a national nonprofit focused on health care cost transparency, to estimate health care costs in your area and negotiate a lower fee.
Asking your hospital or medical office to work with you isn't out of the question either, as some practices will offer discounts for paying in full or installment options like payment plans. Some health care organizations like Northwestern Medicine even offer financial assistance for eligible patients.
"It is important for you to take steps to work through your medical bills to achieve a successful resolution," Trauco says. "Avoid neglecting bill management; instead, put a plan of action into place for your medical bills. Procrastination can be costly, both for your wallet and for your credit score."
We have talked about how you can handle medical debt and negotiating medical bills before, so give those links a click if you are struggling. We also have an article that specifically talks about handling surprise medical expenses, so you are in luck.
Surprise debt No. 2: Autopay gone wrong
Autopay is a helpful way to make sure you do not get behind on your bills, but remember: Technology is flawed, and autopay systems — even if you have properly enrolled — aren't always reliable. That is why you should regularly check that your autopay is functioning properly so you do not have unexpected debt adding up.
Obviously if you are checking your autopay too frequently, you might as well not have it at all, but taking a peek every now and then to make sure it is on course could save you a headache later on.
Surprise debt No. 3: Car trouble
Much like human medical emergencies, car problems can be unexpected and very expensive. While car insurance may not be quite as complex as doctor networks and medical billing associated with health insurance, managing car repairs is not always a simple drive in the park.
If you were involved in a collision, you may be drawn into legal proceedings before insurance will pay out. You may also have to shell out some money in the form of a deductible or unexpected out-of-pocket expenses, depending on your insurance situation.
Keeping up with regular car maintenance practices will lower your risk of a costly breakdown. However, if you do have to go to a mechanic, be sure to shop around and find someone who will offer maximum transparency and not push you to take on more debt or expense than is necessary.
Surprise debt No. 4: Student debt unforgiveness
Even if you have a plan to handle your debts, it is important to constantly evaluate how changing circumstances can affect that plan. Recently, many student debt holders have been dealing with an unpleasant surprise that has undermined their debt payment strategy.
The Public Service Loan Forgiveness (PSLF) program was signed into law in 2007. It allows student loan holders who make 120 consecutive payments to have their debts forgiven after 10 years if they work in the nonprofit or in the public sector. Or rather, this is how the program was supposed to work, but nearly every every single applicant who has applied for forgiveness has been denied. As a result, many responsible borrowers have been hit with the unpleasant surprise of debt they thought was under control.
Still, if you have taken out student loans with the expectation that the debt will be forgiven through the PSLF program, you might as well do everything you can to make that expectation a reality.
"Firstly, borrowers need to start the process by adjusting their expectations," advises personal finance consultant Stephanie Bousley. "This isn't going to be the DMV or a credit card application. They do not want you to pass, and the system is designed to minimize your chances. If you expect logic and fairness, and you do not read every document as if you were a really pessimistic lawyer or accountant, you may give them a reason to reject your application. Check and triple-check your application, and try to get a second (or third) pair of eyes on it before sending it in.
"Do everything with the assumption [your application] will be rejected. For example, on the employer verification form, make sure whoever signs it is an authorized signatory for the company. A fair and balanced system would allow say, your boss to sign it. Conversely, a system built with your failure in mind would probably use 'person not a designated signatory for company' as a reason to reject you. You just CANNOT forget to turn in your mandatory payment certification when you change jobs. Do not forget to put your initials next to any corrections you make on the form."
Bousley also urges keeping track of the dates of all of your qualifying payments and following the latest news on the program.
The lesson: Prepare when you can
You can not prepare for every surprise. That is the definition of a "surprise," after all. But you can always do more to be prepared.