11 Cheap or Free Things to Do in Chicago This November
By
Andrew Tavin
Andrew Tavin covers budgeting and credit scores for OppLoans. His experience as a comedian lends an approachable and humorous angle to his content and makes the scary parts of personal finance less intimidating for readers.
Updated on March 18, 2021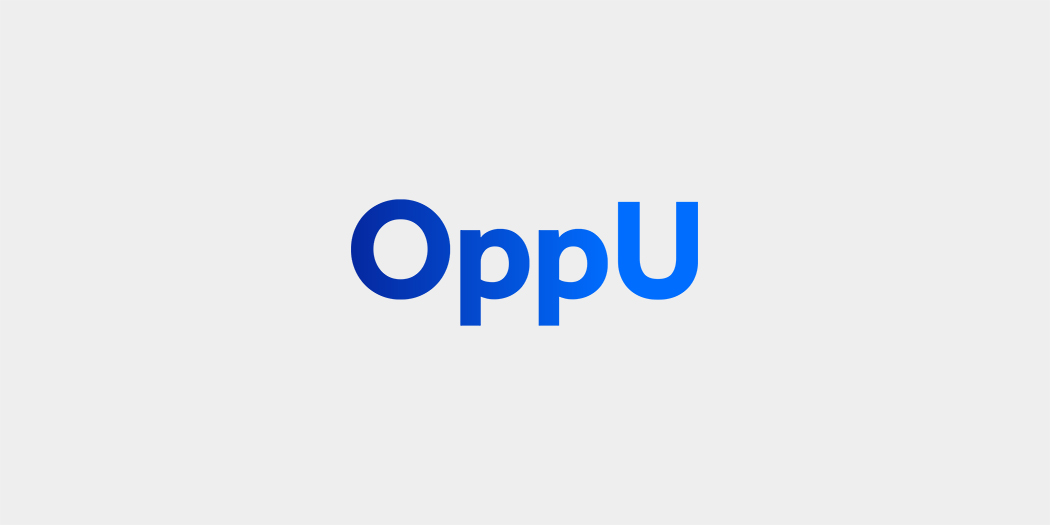 Wallet got you down? Here's how you can hang on to your cash and still have a great time in the Windy City.
There is nothing like Chicago in November, except maybe Chicago in late October or Chicago in early December. Whether you like wildly inconsistent temperatures or hoping against all reason the Bears will return to the Super Bowl, November in Chicago is the month and city, respectively, for you!
Like in any major city, you can spend a lot of money in Chicago if you are not careful. But unlike every other major city, there are many cheap or free activities you can do in Chicago this November.
No, do not look up other cities to find out if you can get by without spending much money when you are there — just trust us when we say Chicago alone is a haven of free events and cheap activities. Like, for example, the following 11.
1. Christkindlmarket
Imagine wandering through downtown Chicago, when suddenly, you stumble into a Christmas wonderland. Christkindlmarket, which magically appears on November 15, feels like wandering into a Claymation Christmas special; or it would feel that way if "Claymation" was not actually a trademarked term.
Copyright law aside, Christkindlmarket evokes a wintery village high in the German Alps, and admission is free. While you will have to spend some cash if you are looking to get a sausage, pretzel, potato pancake, or hot chocolate in a unique mug, the smells and ambiance are totally free. Additionally, on weekends and several other afternoons or evenings, you can take in free music performances, which may help to offset the expense of any purchases you make.
2. Lights Festival Lane
Most cities in the world have kilometers. American cities have miles. But only one city has a Magnificent Mile, and that city is Chicago. The lights come out all over the city toward the end of November, and no display is more fantastic than that on the ole' MM  — or Michigan Avenue, if you aren't a Chicagoan and familiar with that term.
The Magnificent Mile Lights Festival takes place at — you guessed it —the Magnificent Mile on November 22 and 23, and features live music performances and entertainment, free activities for kids and adults alike, and the culminating tree-lighting parade. Popcorn? Pizza? Tacos? A kid zone tent? The Lights Festival has it all and more.
3. Arts of Life Chili Cook Off
Look, cheap is a relative term. $100 is very expensive for a can of soda, but it is very cheap for a Gulfstream G200 private jet.
Is $20 cheap? One could certainly argue the answer is "yes" if it buys you two beers, unlimited chili, and unlimited gelato. Such is the deal at the Arts of Life Chili Cook Off, and here is a bonus: The proceeds benefit the work of disabled artists.
If you are looking for chili in Chicago on November 2, you should consider swinging by.
4. Chicago Latino Music Festival
Ready for Latin rhythms? If not, you better get ready quickly because the Chicago Latino Music Festival has already started. Concerts will be happening in various locations throughout the city, including the Art Institute of Chicago, the Harold Washington Library in the loop,  Old Town School of Folk Music in Lincoln Square, and at the University of Chicago, just to name a few. And of course, many of them are free.
Check out the schedule to see where your favorites are playing, or if you are not a deep expert in a wide range of Latin music subgenres, you can make new favorites you never had.
5. JASC Holiday Delight
As the temperature cools, why not keep warm with some teriyaki, onigiri, and Japanese dance and drumming demonstrations? Admission to the Japanese American Service Committee Holiday Delight is free — the cheapest price of all.
This seasonal event takes place November 9, but rumor has it that Santa will be making an appearance. And by "rumor," we mean the JASC's website told us.
6. Lycee French Market
Bonjour! How do you feel about French food, fashion, and art? Well, if it is at all positive, then you should consider the Lycee French Market at Lycée Français de Chicagoon (The  French International School) November 17 and 18.
You can bring kids if you have them, so they can have their faces painted and receive an introduction to French culture while you introduce yourself to French wine (in moderation). Maybe you can even ride a bicycle with a baguette poking out of a bag.
7. Chicago Toy and Game Fair
Toyland, toyland, this fair is sort of a to land. In case it was not clear, that last sentence was meant to be sung to the tune of "Toyland" from the 1903 operetta Babes in Toyland.
If you have children who like games and toys, there is a good chance they will enjoy the toy and game fair at Navy Pier — one of the city's premier lakefront attractions. There is even an inventor challenge for the young Teslas out there.
And of course, there is a beer garden, because no Chicago event, whether aimed towards kids or not, is apparently complete unless the adults can also get their buzz on. It takes place November 23 and 24; tickets are $14 for adults and $7 for children.
8. Thanksgiving Parade
Who needs the Macy's Thanksgiving Day Parade when you could have a similar one in Chicago? It all goes down on Thanksgiving Day, running down State Street, from Congress Parkway to Randolph. Or rather, it all goes up! Because there are a bunch of giant balloons of popular characters. You know how a parade works, right?
Anyway, go check it out for free if you are feeling up to it. Even if it costs money to attend, which it does not, nobody can stop you from looking up at the inflated, cartoon majesty.
9. Lightscape Chicago Botanic Garden
The Chicago Botanic Garden is beautiful on any given day of the year. But starting November 22, it will be decked out in gorgeous light displays for more than a month.
Tickets are $21 for adults and $10 for children, unless those children are under three years old … or really, really look like they are under three … and then their ticket is free.
10. Arboretum Free Day
Do you like the idea of gorgeous gardens, but would rather not pay anything at all to see them? Good news! The Morton Arboretum in Lisle, IL (about 40 minutes outside of Chicago), is offering free admission on Thanksgiving, and it could be a nice way to walk off all that turkey, stuffing, and pie while enjoying the wonder of nature and the cool fall air.
11. Annual Arts Showcase at Berger
Speaking of Thanksgiving (as we already have have multiple times in this article), you might want to have some new art to bring to the Thanksgiving table. Or you might just want to look at some art the Saturday beforehand without spending any money. Regardless, you should check out the Annual Arts Showcase at Berger Park.
Illinois' Playground
Chicago truly is Illinois' playground. The number of free events and free activities is endless. This article skims the top of what you can find to do for free in November in the Windy City, with even more offerings taking place at sights like the Lincoln Park Zoo or Millennium Park. Additionally, museums like the Adler Planetarium and The Field Museum offer free days for Illinois residents, a definite bonus for those who are looking for fun things to do indoors.