Your Credit Score vs. Your Card Limits
By
Andrew Tavin
Andrew Tavin covers budgeting and credit scores for OppLoans. His experience as a comedian lends an approachable and humorous angle to his content and makes the scary parts of personal finance less intimidating for readers.
Updated on March 18, 2021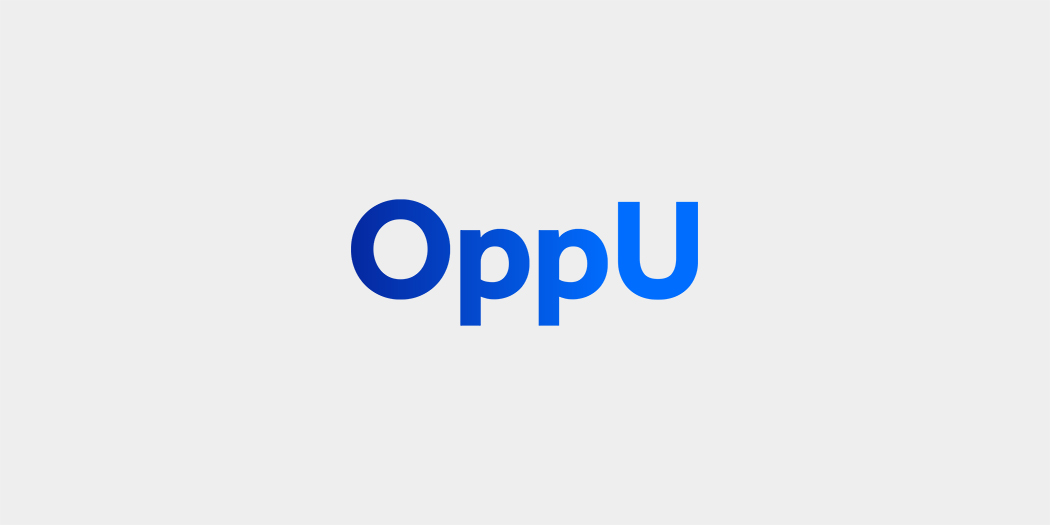 How does one impact the other?
The relationship between credit cards and credit scores can often be fraught. Proper credit card use will help build your score, and advanced credit card use can allow you to benefit from rewards programs in ways that can save you a lot of money. Poor credit card use, however, can drag your credit score down and leave you in a spiral of debt.
"People who have lower credit limits can easily fall into a trap of overusing their credit card," warned Igor Mitic, editor-in-chief of Fortunly.com. "And when that happens, credit reports will show it and it will decrease their credit score."
But that's not all. Not only will your credit card use affect your credit score, but your credit score is the most significant factor when it comes to determining what credit cards you can access, if any.
Read on to get the rundown on starting your path toward credit card mastery.
The importance of having a credit card
A common misconception around credit scores is that every individual starts out with good credit, and only through bad financial decisions can you harm the pristine credit score you inherited at birth. However, we arrive on Earth with no credit score at all. Only by demonstrating proper use of credit can you build a credit history, which is the most impactful ingredient in cooking up your credit score.
Proper credit card use is one of the most reliable ways to build a credit card history or improve a poor or fair credit card score. By keeping the balance on the card to around one-third of your spending limit and paying the bill in full every month, you won't have to pay interest costs and your credit score will grow and grow.
Unfortunately, this creates somewhat of a "chicken and egg" dilemma.
Your credit score's impact on credit card access
Without a good credit score, you will have difficulty qualifying for a credit card with a good rate and spending limit, as Dave Sullivan, vice-president of marketing for the People Driven Credit Union, explained: "Most banks have something called risk-based pricing. Risked-based pricing is used to match the risk of the credit card holder to the appropriate interest rate. The lower the score, the higher the rate."
If your credit score is low enough, you may not be able to qualify for a traditional credit card at any rate. Fortunately there are reasonable nontraditional options.
Secured credit cards are one common solution. The "security" comes through a cash collateral that you must provide to the bank during your use of the card. If you don't pay your bills, the bank can seize the money.
While having the cash on hand to apply for a secured credit card may require some saving, if you do have the cash, you shouldn't have a problem. "All borrowers should be able to get a secured account regardless of their credit profile," Sullivan assured.
Mitic offered a couple other options you could consider (with caution):
Store credit cards: "Some retail stores are approving applicants with bad credit," Mitic said. "However, people should be aware that those credit cards can be used only at that store and they usually have high interest rates."
Companies that look at the big picture: For those who have a low credit score or don't have one at all, there are companies that have their own process for evaluation credit card applications. For instance, Mitic said, they might look at employment and bank account balances and also may not ask for a security deposit.
You should also do your own research to find out what available credit card options might work best for your specific situation. Regardless of what option you choose, it is vital to always remember to pay down your entire bill every month.
Advanced credit card techniques
Once you manage to build up your credit score, you can start exploring advanced credit card use. You will still want to maintain the same general practices that got you to your good credit score, but you can begin researching cards that will reward you rather than penalize you for using them.
Different cards offer different kinds of rewards for different kinds of spending. Be aware that some of these cards will require you to pay an annual fee, but by strategically managing your credit cards, you can maximize your savings and benefits. Consider creating a spreadsheet or using some other method of tracking your card use so you don't make any mistakes and risk letting your score fall again.
Proper credit card use is a skill that will require practice to build the best habits. The sooner you can get started, the sooner you will be on your way to mastering your cards.
Article contributors
Igor Mitic is an experienced writer and content creator in the financial niche. He has extensive experience working with banks, insurance companies, and other institutions that create financial products and services. He is passionately sharing his knowledge as the editor-in-chief at Fortunly.com, a website dedicated to the simple explanation of financial matters to ordinary people.
Dave Sullivan is the VP of Marketing for People Driven Credit Union. He started in the mortgage industry as a loan officer in 1991. Less than one year later started selling credit reports to mortgage companies, banks, and credit unions. On September 19, 1997, he started AIR Credit Midwest out of his car. During the next two years, Air Credit Midwest grew to a multimillion dollar company. In 2000, he sold Air Credit Midwest to one of the largest credit reporting bureaus. In 2011, Sullivan started a YouTube channel providing free advice on improving your credit. He is the author of the book Transform Your Credit. Follow him @peopledrivencu.