How To Avoid Getting Scammed on Craigslist
By
Andrew Tavin, CFEI
Andrew Tavin is a personal finance writer who covered budgeting with expertise in building credit and saving for OppU. His work has been cited by Wikipedia, Crunchbase, and Hacker News, and he is a Certified Financial Education Instructor through the National Financial Educators Council.
Read time: 9 min
Updated on September 20, 2022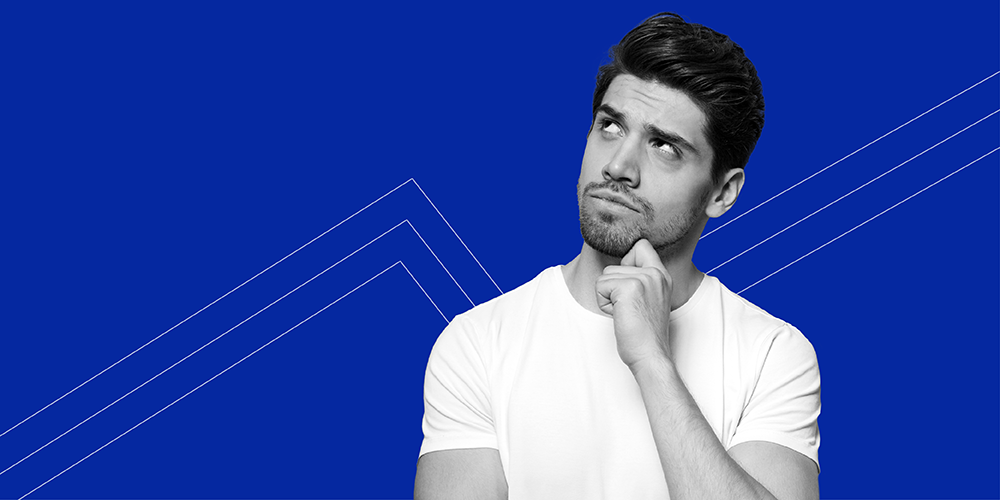 Craigslist is a great way to find almost anything you could want. Just make sure you watch out for scammers trying to find an easy mark!
Whether you're looking for a job, a used bicycle, or an apartment, Craigslist is a great resource. And while the concept of a giant, mostly anonymous online ad site has been incredibly successful, it has also allowed for scammers to play their scuzzy trade.
That's why we spoke to the experts to find out about some common Craigslist scams and for advice on how you can avoid them. This way you can feel safe while looking to sell your couch, adopt a puppy, or order a shipment of extremely haunted dolls.
---
Rent-a-scam.
These days, Craigslist is one of the first places people will check when looking for an apartment to rent. You know it, we know it, and, unfortunately, the scammers know it too.
"The latest scam that has emerged features homes that are for rent," warned Justin Lavelle, Chief Communications Officer for BeenVerified.com. "If you're looking for a place to rent, be warned.
"Scammers are out there posing as homeowners and copying real listings to post on the classifieds site. They will ask for a deposit to be wired to them. When you arrive to move into your new place, the home is already lived in by the real owners and you're out of a home and the deposit."
So how can you avoid this underhanded apartment scheme?
"View the home in-person," Lavelle told us. "Do not rent a place without checking it out in person. Scammers usually refuse to meet face-to-face so they will not meet you to tour the house. So if they refuse to meet, this is a clear indication something fishy is going on."
Quickly, to the scam-mobile!
Get out of my dreams and into my … scam!? Yes, that car on Craigslist may not be all that it appears. Buying used cars in person already leaves you at risk for a lemon, and looking to buy a car online is only more fraught with scam potential.
There are no guarantees when you buy a car through Craigslist," advised Sophie Kaemmerle, Communications Manager for NeighborWho. "In fact, chances are that you will never again see the seller once you hand them the cash for the sale.
"An 'as-is' vehicle could come with several issues and once your cashier's check goes into the hands of the seller, the problems become yours alone. Scammers love these deals. They roll back the odometers, create fake titles, throw a new coat of paint on a faulty car frame, and sell the car.
"Another drawback is the lack of financing. No financing is available to you as would be if you bought your car from a reputable car lot.
"There is also the danger of meeting a stranger 'seller' with cash in hand. Always make sure you have someone with you if you are meeting someone you met through Craigslist to discuss a car sale."
Scam, baby, scam.
It's not just the car that you have to watch out for. It's also the stuff you're planning to put inside the car.
"Never purchase an item for your infant that involves supporting their safety," urged Kaemmerle. "Infant car seats deteriorate in time when areas such as the adhesives age, the upholstery may tear, and the padding loses its ability to protect the infant. Once this happens, the infant's safety is compromised.
"Scammers have been known to list a used car seat as 'new' by simply cleaning the car seat and repackaging it for an unsuspecting consumer. In addition, car seats that have been recalled due to safety issues are also showing up for sale on Craigslist.
"For those of you who still decide to purchase a car seat via Craigslist, never EVER purchase a car seat that doesn't include its instruction manual. The manual will not only assist you in using the seat as intended but will also help you verify that you received all the parts in the sale."
Craigslist Scam 2: Bed Bug Bugaloo.
Sure, buying a car or a car seat off Craigslist could be pretty dangerous, but at least it isn't super gross. You know what is super gross to buy off Craigslist? We'll let Kaemmerle tell you:
"Mattresses. Although bed frames and headboards are considered two of the greatest items to get a good price on via Craigslist, a mattress is a different story. A mattress could contain bed bugs, other pests, or even bodily fluid, all undetected at first glance.
"The Federal Trade Commission states what requirements must be satisfied before the sale of a used mattress. In some states, the mattress must have first been disinfected and the fabric replaced. Other states only allow for the sale of the springs off a used mattress. The requirements vary depending on the state.
"Unfortunately, these requirements aren't honored over Craigslist, making your purchase a health hazard."
This might be one of the few scams where you'd be better off not receiving anything at all.
She's got a ticket to scam.
Picture this: you want to see your favorite band, comedian, play, or interpretive underwater dance crew, but the tickets are all sold out. You go on Craigslist looking for the tickets and you find them! All good, right?
Wrong! Not necessarily "all" good. Possibly very little good—or even no good at all!
"The sale of counterfeit event tickets is one of the biggest scams to exist on Craigslist," explained Kaemmerle.
"Often, the buyer doesn't know what the ticket should look like. Consequently, it makes it easy for a scammer to purchase a copy machine and print event tickets that are 'sold out.'
"Fortunately, services like StubHub, online ticket exchange services that guarantee your ticket, exist for your peace of mind. As such, there's no reason to buy them off Craigslist and risk being the victim of a scam."
Hell in a sell.
So far we've only covered how you can get scammed as a buyer. But sellers get scammed too!
Here to give you an in-depth perspective on a seller's view of scammers is Lucas Horton, owner of Valeria Fine Jewelry:
"I have been selling diamond jewelry on Craigslist since 2008 and have probably seen every scam attempted on that site.
"The first sign it is a scammer contacting me is that they generically ask if my 'item' is still for sale and the text or email includes the item location. Legit buyers ask for the item by name. And their emails aren't automated to include your location in it either.
"The second signal to me that I am being scammed is bad grammar, spelling, and punctuation. While I deal with foreign vendors all the time who might not have the best English, their mistakes are more colloquial than those of scammers. Scammers generally have terrible English.
"A third sign is when they say they are buying the item for a friend or relative who is overseas at the moment.
"Another signal is if they offer to pay more than your asking price.  Even offering to pay your asking price is a red flag. Real buyers will ALWAYS try to haggle.
"I have also had a guy (successfully) use a C.O.D. scam on me. A scammer will contact you saying they want to buy something and offer to pay using the FedEx C.O.D. (Collect On Delivery) service.
"It sounds legit, right? It's FedEx. They claim they will deliver the item, collect a certified cashiers check from the buyer, and then return the check the next day.
"But if you read the fine print, as long as the 'check' says 'cashier's check' on it, the driver will accept it. I took one look at the check and knew it was fake.
"And there was nothing I could do. The address was a motel and the package was picked up by a courier. I was out $4,500.
"The best advice to follow is that if it is too easy to make the sale, it is a scam. And if someone offers to pay with Paypal and you receive an email saying you received a payment, log into your account and make sure the funds are there.
"Don't ever give out any personal info and try to block anyone that you know to be a scammer. You can also report them to Craigslist."
If you want to report a Craiglist scam, check out the "Avoiding Scams" section of the Craigslist website.
Lightning round.
Finally, here are some parting tips from Lavelle to help you spot and avoid Craigslist scammers:
"Beware of a wolf in sheep's clothing. Scammers will often deceive victims into thinking they're good, honest people. They will tell you a believable story about being away on a mission trip or moving away to take care of an elderly parent. They will have you buying into the notion that they are pure good. You may think that you are wise enough and street smart, but buyer or renter beware.
"Never wire funds. If someone asks you to wire money through Western Union or another wire transfer business, don't do it! Craigslist states, 'Anyone who asks you to wire money or offers to send you a money order or cashier's check and then asks you to wire money is a scammer.' Also, never pay anyone you don't meet in person.
"Look for red flags. Most scammers will use a phone number that's different than your local area. Also look out for poor grammar and spelling. This is often, though not always, evidence of a scammer. They will most likely give you a story about being out of the state or country, making it impossible to meet. These are all red flags.
"Run a background check. Run a Craigslist background check or use an app like BeenVerified to check the background on the person renting the house and on the house itself. You are able to find out if the owner/person doesn't exist or if the home is already owned by someone else.
"Never share personal info. Do not reveal your financial information such as bank account, social security number, PayPal account, etc. with anyone. A true renter will have you fill out proper paperwork that does not require this information upfront.
"If it sounds too good, it probably is. Never trust a deal that sounds too good to be true. If someone claims a transaction is 'guaranteed,' they are likely a scammer."
With these tips, your ability to avoid scams will be almost as powerful as the mighty Craig himself! Now stay safe out there!
Article contributors
Sophie Kaemmerle is Communications Manager for NeighborWho (@UseNeighborWho). NeighborWho's mission is simply to help you better understand your neighborhood. Learn about your neighbors, the houses on your street, current and past owners, access property reports and lookup public records. Public records are aggregated to compile in-depth reports on properties & people—NeighborWho provides a wealth of information at your fingertips.
Justin Lavelle is a Scams Prevention Expert and the Chief Communications Officer of BeenVerified.com (@BeenVerified). BeenVerified is a leading source of online background checks and contact information. It helps people discover, understand and use public data in their everyday lives and can provide peace of mind by offering a fast, easy and affordable way to do background checks on potential dates. BeenVerified allows individuals to find more information about people, phone numbers, email addresses and property records.