Financial Literacy for Kids
By
Samantha Rose
Samantha Rose covers financial literacy for the educational arm of OppLoans. Her work focuses on providing hands-on resources for high school and college-age students in addition to their parents and educators.
Updated on March 18, 2021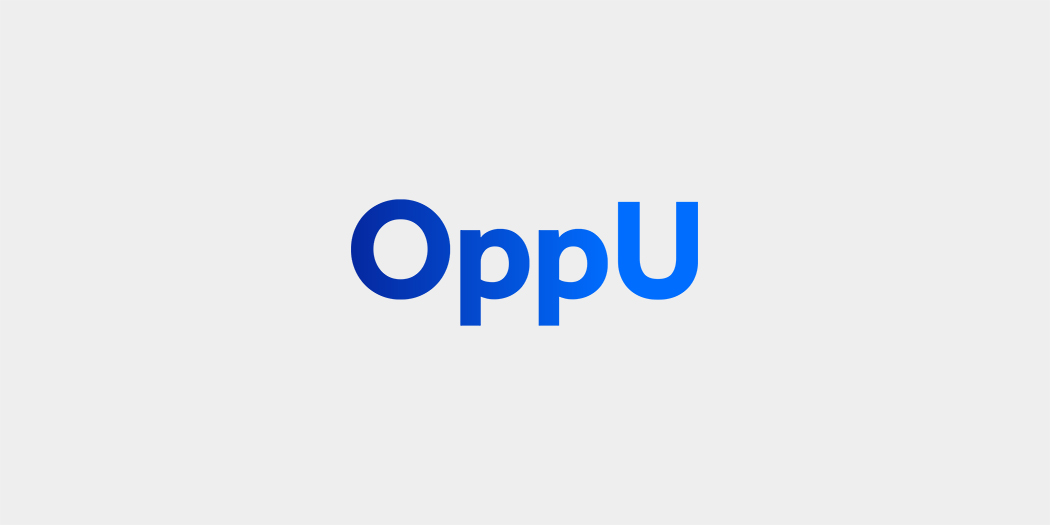 The ultimate guide to teaching financial concepts to children.
---
For many kids, personal finance is first learned outside the classroom. The education they receive comes from the financial habits they see around them—TV and the internet, family and friends. Some of what they learn is positive. Some of it isn't.
Whether kids realize it or not, their early relationship with money can impact their finances as adults. This is why it's so important for educators and caregivers to help them acquire the knowledge and skills they need to build healthy financial habits down the road.
To begin, kids should become familiar with the basic concepts of financial literacy. This includes core topics like spending choices, saving, and needs and wants.
Here are the essential topics that kids need to know, plus the top resources to make learning them fun.
6 Core Financial Literacy Concepts for Kids
1. What's money?
Kids should know what money is and how it's used. Many adults take this knowledge for granted—after all, they've been using money for a long time and are quite familiar with it. But for kids, it's a new concept. To help them understand it, go ahead and answer the big questions. Kids are curious, so present it in a way that satisfies their thirst for knowledge.
Key Points
Money reflects how valuable something is. Money tells us how much something is worth. Things that are more valuable are worth more money. Things that are less valuable are worth less.
We didn't always have money. Before money, people used to barter. They would trade items of similar value, but there were many problems with this system. Money made things easier and is now used all around the world.
The money we use in the U.S. is called the dollar. In the U.S., the dollar was established as the main unit of currency by congress on April 2, 1792.
2. Money must be earned
Remember this one: "Money doesn't grow on trees"? Well, it's still important for kids to hear.
It's easy for children to imagine money as something that magically appears when they need it. Help them understand that money is something that's earned.
Key Points
People earn money through work. One of the ways that people earn money is through work. They perform a service (work a job) and are compensated for it.
People can also earn money by selling things. Another way that people earn money is by selling things. When they sell something for more than they paid for it, they make a profit and that's the money they've earned.
3. Money is used to buy things
So what do people do with the money they earn? They buy things.
Make the connection between earning money and the benefits it provides and make it concrete. What in a child's life can you point to? The clothes they wear, the toys they play with—all of that is purchased with money. Also, teach kids that things have different prices, and that some things cost more than others. For advanced learners, discuss the difference between goods and services.
Key Points
People use money to buy things. Money allows people to buy the things they want and need. Generally, they fall into two categories: goods and services. Goods are tangible objects such as food, clothing, toys, and electronics. Services are actions (labor) that one person does for another, such as a haircut, doctor's appointment, and home repair.
In order to buy something, you have to pay the price asked by the seller. Some things cost more than others. To buy something that's more expensive, more money is needed.
4. There's a difference between "needs" and "wants"
Not all purchases are equal. Kids may not realize that costs like groceries and rent are prioritized over movies, games, and new electronics. The former are "needs." The latter are "wants."
One good way to make this point is to take them grocery shopping and share with them your budget for the trip. All of the items that you buy for healthy meals are "need" purchases. Everything in the checkout line? Those are "wants." Those items might be nice to have, but purchasing them should only be considered if all "need" items are bought and there's money left to spend.
Key points
"Needs" are necessities. Costs that are absolutely necessary to survive are considered needs. Although what is needed to survive means different things to different people, most basic needs are food, shelter, and transportation. This means paying for groceries, rent, and transit costs.
"Wants" are luxuries. While not necessary for survival, costs that are deemed "wants" make living more enjoyable. Depending upon someone's income and lifestyle, luxury items could include expensive clothes and travel, or simply ordering take-out, a night out with friends, or a morning coffee.
5. Money should be spent wisely
Children need to learn that they are in control of their finances. They always have a choice about where, when, how, and why they spend their money.
Stores and brands carry similar items at wildly different price points. Expose your children to how greatly goods and services vary in price and how to use reasoning to decide on the best purchase. This can be done at the grocery store too. Compare a generic product to its name-brand version. What's the difference in price? Is it worth it?
We all have to spend money. However, our purchases—even if they're all "need" purchases—can be a wise use of funds or wasteful.
Key points
People have choices about what they buy. When it comes to buying goods and services, we decide where to spend our money. We control money—it does not control us.
Comparison shopping is getting the most bang for your buck. Comparison shopping is the practice of comparing prices of products and services from different sellers before buying. Researching fair prices helps us spend money wisely.
6. Saving gives us money to spend in the future
Money isn't all about earning and spending. A crucial component is saving, or setting aside money for future expenses.
Saving doesn't—and shouldn't—be presented as a chore, or something akin to eating broccoli at dinner. Rather, ask children what they might buy if they had more money. A doll? An action figure? A baseball mitt? All of these things can be purchased by saving money earned today and waiting to spend it until there's enough for the item.
For kids, the most important thing is to get them in the habit of saving. Once the habit is learned, they can then focus on what they're saving for—fun things like toys or trips, but also important ones like education expenses.
Key Points
Save money now to spend later. Saving doesn't mean that kids don't get to spend the money they make. Rather, make clear that saving shouldn't be seen as a sacrifice—it allows them to make future purchases that they otherwise wouldn't be able to afford.
Choose a savings goal. Work with children to decide on something to save for. (For most kids, this will be something fun, like a toy.) Later on, when the time seems right, discuss their saving goals and how some might be more important than others.
Develop a saving strategy. Saving doesn't come naturally for most people—and this definitely includes kids. Help them develop a strategy to reach their savings goal. Have them commit to setting aside a certain amount of money from allowance or holidays. Also, where will they store their money and how will they keep its safe? Something as simple as a designated piggy bank can do wonders.
Why Kids Need These Concepts
To know how money is used in society
To fully participate in society, financial literacy is crucial. People have several financial interactions each day—whether it's earning, spending, or saving money. The earlier someone is exposed to financial topics, the more comfortable and knowledgeable they'll be handling money as an adult.
To understand the value of money
Children need to learn that money doesn't grow on trees, but also that it's not an abstract intangible concept. At its core, money is a tool—a tool that we can use to get the things we need and want. Once children learn that they have control of money, and not the other way around, they will be empowered to make thoughtful financial decisions.
To be better prepared to earn, spend, and save money
If young children learn how to spend wisely and save with delayed gratification, they will develop planning skills and patience that will assist them in all areas of their lives. On the other hand, living without a proper balance by doing too much of one (spending) and not enough of the other (saving) can lead to negative financial consequences such as overwhelming debt.
To use money to fund their goals
Money is a stand-in for the things we want to achieve—an education, a reliable car, a comfortable home, travel to foreign countries. Money can fund it all, but only if you understand how to use it to your benefit.
To secure a successful financial future
A successful financial future doesn't just happen. It takes years of careful planning and work. Lay the groundwork now for the children in your life to learn the skills they need to secure a successful financial future—whether that means funding certain life goals or retiring.
Online Resources for Teaching Financial Literacy to Kids
Want to immerse kids in the world of money with engaging lesson plans and carefully crafted activities? Here are our favorite resources to do it. Also, be sure to check out our in-house financial literacy lessons, which are appropriate for middle school and high school students.
1. EconEdLink
For teachers and educators
Provides lesson plans and activities
The Council for Economic Education (CEE) is behind EconEdLink. For the last 70 years, CEE has been leading the charge in economic and financial education for students from kindergarten through high school.
EconEdLink is a great resource for teachers and their students and provides classroom-tested, internet-based economic and personal-finance lesson materials. Many of the lesson plans include a teacher and student version designed for a number of different classroom formats.
The website is easy to navigate and allows you to filter criteria by grade level, concept, standard, and subject matter.
2. TheMint.org
For parents, caregivers, teachers, and educators
Provides lessons, games, and quizzes
Launched in 1997, The Mint provides parents and educators with a variety of tools to teach children how to manage money while developing lifelong financial knowledge. It was started with the goal of reducing debt and increasing financial literacy and fostering better saving habits.
The sections of the site are geared towards kids, teens, parents, or teachers. Written in kid-friendly language, it allows children to work independently through challenges, calculators, and quizzes. Adults have access to activities to include in the classroom on money-management concepts as well as tips for at-home lessons.
3. Youth.gov
For parents and caregivers
Provides guides and a resource toolkit
A collection of featured youth topics, this website is an excellent go-to resource for parents looking to teach their kids about financial literacy. The in-depth parent guides will help them teach their child about money management topics while reading kid-friendly stories, including "The Berenstain Bears" and "Curious George." Each guide provides a detailed explanation of key concepts, offers questions to spark dialogue, and suggests activities for children to put their new ideas into practice.
For youth, parents, and caregivers
Provides lessons, games, and videos
TreasuryDirect is a product of the U.S. Department of the Treasury Bureau of the Fiscal Service. As part of their education initiative, the kid-friendly section of the website contains money-focused games, videos, and informational articles all centered on debt. One tab is dedicated to explaining why people, organizations, businesses, and the government have debt and what that means. Another talks about the history of U.S. debt. Two interactive and appealing games sit in the games tab, including Save Perry's Pennies and MoneyMemory.
For parents and caregivers
Provides activities and games
The Consumer Financial Protection Bureau (CFPB), a U.S. government agency that makes sure banks, lenders, and other financial companies treat citizens fairly, has created a financial education platform based on and adapted from Money as You Grow. The content and activities were created specifically with parents and caregivers in mind.
"Your child's money milestones" allows you to check if your child is reaching financial milestones at an age-appropriate rate. Once completed, you can find activities and conversation starters to get your child back on track.
There's even a "Money as You Grow Bookshelf" dedicated to highlighting additional reading materials so you can spend some quality time with your kids at home.
6. MyMoney.gov
For youth, teachers, and educators
Provides activities, games, and lessons
This website is a product of the Federal Financial Literacy and Education Commission, which is made up of more than 20 federal entities that aim to strengthen financial capability and increase access to financial services for all Americans.
It tackles five building blocks for managing and growing wealth. These five principles guide the financial content on the site, with curated resource lists, curriculum, and games for researchers, educators, and kids.
Apps and Games for Teaching Financial Literacy to Kids
In this age of tech and devices, it's convenient to use any of the widely available apps for smartphones and tablets geared towards teaching kids about money management. These apps and their thousands of young users are proof that the right approach to this important topic can be very successful.
Cost: $5.99
Available for iOS
For kids ages 4+
Children ages 7 and up can learn some serious money lessons with Savings Spree, while younger children can play too with a little help.
One of the highest-rated apps, Savings Spree has won a Parents' Choice Gold Award and a Children's Technology Review Editor's Choice Award. It's an engaging, fun and educational app presented in game show format, taking players through six rounds that test financial knowledge. The host of the show is the Money Savvy Pig, a character central to the award-winning Money Savvy Kids curriculum.
During play, kids learn that the choices they make every day can add up to significant savings or earnings, depending on what they choose to do with their money. Savings Spree teaches about saving, spending, donating, and investing money. Kids also gain knowledge about short- or long-term savings, as well as the risk associated with impulse purchases. Savings Spree also explains concepts such as charitable giving and investing. Kids can play to earn imaginary money by making smart financial decisions, but also lose some of their imaginary savings when they make a wrong choice.
The app also teaches kids about unexpected costs by adding events that are outside of the player's control to simulate real-life financial uncertainty.
2. Green$treets: Unleash the Loot!
Cost: free
Available for iOS
For kids ages 5-8
Neale Godfrey wanted to entertain and educate kids when she first created her Green$treets kids cartoon characters. Now, these same characters appear in the Green$treets app, each with their own financial challenge.
The app teaches kids about budgeting, donating, and setting financial goals. Players rescue, feed, and play with endangered animals in order to rehabilitate them and release them back into the wild. Money is earned by planting gardens and spent by buying items like food and decorations for your treehouse and animals.
Cost: free
Available for iOS and computer
For kids ages 7+
Another award-winning financial literacy app, Celebrity Calamity gives kids the chance to control celebrities and their spending habits. In the game, players are the business manager for three up-and-coming celebrities—Alice Albudget, Buster Buyin, and Missy Moolah. These three celebrities are fond of spending beyond their means and need a little help from the player to manage their bank account, debit and credit card.
This fun and educational financial video game rewards kids for living within their means while avoiding reckless spending that leads to unmanageable bills and diminished funds in the future.
Cost: free
Available for iOS and Android
For kids ages 6+
Designed by the National Center for Families Learning (NCFL), Renegade Buggies is a dynamic, fast-paced endless runner game with financial literacy at its core. Smart consumer shopping strategies, like comparing unit sizes, buying products in bulk, and using coupons and discounts, are included in play.
The game focuses on saving money while virtually grocery shopping. Players will ride through urban environments on a powered up buggy, grabbing items on a shopping list and collecting coins and coupons, while avoiding obstacles. Once you reach the finish line, you'll purchase the items that are the most cost effective. The goal is to save as much money as possible! Kids will love all of the customizations they can buy in the Virtual Auto Body Shop, including buggy updates and clothes for their character.
Most notably, the app has won a REVERE award, which honors "high quality resources that educate learners of all ages, in all media, and in all educational environments."
5. Bankaroo
Cost: free
Available for iOS and Android
For kids ages 7+
This app's creator came up with the idea for Bankaroo at age 11 to help children learn how to manage their saving. Bankaroo is a virtual bank for kids where you can teach them about money and its value in an age-appropriate environment. All of this is achieved without being tied to an actual bank account with real money. Kids will learn how to budget, save, and spend responsibly. Additionally, it can support any currency to be played by kids everywhere.
---