Financial Literacy for Middle School
By
Samantha Rose
Samantha Rose covers financial literacy for the educational arm of OppLoans. Her work focuses on providing hands-on resources for high school and college-age students in addition to their parents and educators.
Updated on August 30, 2021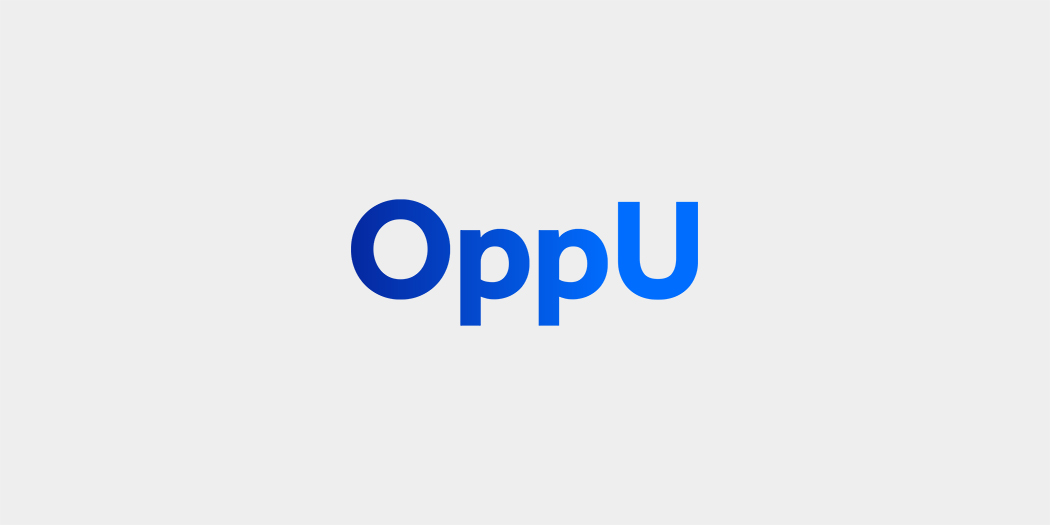 The ultimate guide to teaching financial literacy to middle-school-age children.
By the time kids enter middle school, many have had exposure to basic financial concepts but no formal instruction. And while they've started using money, they likely haven't had many opportunities to put their knowledge to the test.
Because children in this age range are financially supported by their parents, the middle school years offer a low-risk opportunity to help them take their first steps toward building a strong foundation of financial literacy. So prepare them for financial independence by teaching them core concepts and skills. Discuss the more advanced topics that they'll encounter as adults.
Here are the essential concepts that middle-school-age children need to know, and a list of the best age-specific online resources, apps, and games to teach them.
5 Key Financial Literacy Concepts for Middle Schoolers
1. Spending and saving wisely
For many tweens, the best part about having their own money is spending it. Whether they use it to buy a new shirt or a concert ticket, making that first purchase gives them a sense of independence.
Adults, however, can't just buy whatever they want. They have to cover necessities and only then can they make "want" purchases.
Key Points
Starting a budget. Budgeting is a core financial literacy skill for all stages of life. It's also a skill that middle-school-age kids can immediately put into practice. Creating a budget is simple. First, have tweens write down the money they make in a given month. Then, have them decide how they plan to spend their income. This should include "want" purchases, but kids should also designate some money for saving—experts recommend 20 percent.
Saving. Middle-school-age children should learn that saving isn't a chore. Rather, saving gives them money to make large purchases they otherwise couldn't afford. To do this, have them write down saving goals. Consider setting aside money for a "need" such as an education fund, but also incentivize kids by letting them decide on a fun goal of their own choosing—even if it's a "want" purchase.
2. Money is earned through gainful employment
Money is earned, and to earn money, we must work. The career that people choose greatly impacts their income potential and for that reason, it's important to be strategic when deciding on a career. Career exploration is important for kids because it will give them knowledge and information about career options and will encourage them to set career and educational goals.
Encourage middle schoolers to explore career options by taking quizzes, identifying interests, and engaging in mentorship programs. This will help them narrow down their options and prepare them for high school and beyond.
Key Points
Education. The level of education that people obtain impacts their potential earnings. This is also true of experience and training.
Career vs. job. A career is done over a long period of time and often requires a high level of training, experience, and education. A job, on the other hand, is usually short-term and requires less experience.
3. Making thoughtful and sound financial decisions
Decision-making is an important life skill, and when it comes to money, there's a lot more on the line. This is why it's important to make thoughtful and sound personal finance decisions.
Middle-school-age children should start with two financial decision-making concepts: comparison shopping and opportunity cost.
Key Points
Comparison shopping. Comparison shopping is an essential personal finance skill and one that has application for middle-school-age children. Teach kids to research products before making a purchase. Look for products that offer comparable value at a lower cost. Communicate that smart shopping can reduce costs just like limiting purchases can.
Opportunity cost. Opportunity cost is the concept that money used for one purchase comes at the expense of making other purchases. Use a concrete example to explain it. For instance, if your tween spends his or her entire allowance on a new shirt, there will be no money left for other purchases. Is the shirt worth it, or should the money be used for something else?
4. Insurance protects us from financial loss
While middle-school-age children are not responsible for securing their own insurance, it's important that they understand its value and the potential consequences of not managing risk. Insurance costs money, but it protects people from losses that are much greater.
Key Points
Types of insurance. There is insurance for almost every kind of risk. The type of insurance that people require depends on their needs.
5. Effective ways to use credit and manage debt
While tweens won't be able to buy anything with credit, it's important for them to have an understanding—before they reach adulthood—of what credit is and how it's used.
Key Points
Loans vs. credit cards. Consumers can borrow money by using a credit card or taking out a loan. When deciding which to use, borrowers should consider what they are purchasing, the interest rate, and the length of time they'll have to pay it off.
Interest. Interest is the cost of borrowing money. Interest will make the purchase more expensive than if the purchase had been made without borrowing money to do it.
Risks of credit. Like most things, buying on credit comes with some risk. The greatest risk is missing a payment, and even just one missed payment can impact a borrower's creditworthiness and increase the cost of credit in the future. Missing several payments can result in repossession or foreclosure.
Online Resources for Teaching Financial Literacy to Kids in Middle School
Here are some of our favorite tools to help middle schoolers learn financial literacy. All are free and can be accessed online. Also, be sure to check out our in-house financial literacy lessons at OppU. We offer free interactive videos and quizzes that teach the fundamentals of financial literacy and are appropriate for a range of ages.
For students, educators, and caregivers
Provides lessons, games, and resources
Created by Visa in an effort to promote global financial literacy, Practical Money Skills is available in 19 languages and in 46 countries. It offers extensive educational resources that include personal finance articles, lesson plans, mobile apps, and games.
2. Cash Course
For students and educators
Provides lessons, guides, and financial tools
Cash Course's mission is to teach financial skills that apply to real-world scenarios. To do this, Cash Course created a cultivated collection of financial tools including a Budget Wizard, quizzes, calculators, and articles and resources tailored to students' needs.
For parents and caregivers
Provides lessons, worksheets, and activities
Money As You Grow is a product of The Consumer Financial Protection Bureau. This free resource was created to give parents and caregivers the tools they need to teach financial literacy to kids. Users have access to a wide variety of worksheets, articles, and tools that will lay the groundwork for students to learn money management skills. The topics covered create positive habits, attitudes, and skills to carry into adulthood.
4. MyMoney.gov
For youth, parents, and caregivers
Provides activities, games, and lessons
MyMoney.gov was established by the Federal Financial Literacy and Education Commission, a group of over 20 federal entities who work to strengthen financial capability and help all Americans gain access to financial services.
MyMoney.gov focuses on the five building blocks of money management—earning, saving and investing, protecting, spending, and borrowing. It offers an abundance of resource lists, curriculums, and games to help educators teach—and students learn—these vital skills.
5. Career Girls
For youth, parents, mentors, and educators
Provides lessons, videos, and activities
Career Girls is a nonprofit that aims to empower young girls through career exploration. It has over 10,000 video-based career guides that feature over 500 female role models in a variety of careers—particularly those in STEM. In addition to videos, Career Girls offers career quizzes, advice about college majors, and life and career lessons.
Apps and Games for Teaching Financial Literacy to Kids in Middle School
Have middle schoolers practice their new skills by downloading these apps and games.
Cost: Free
Available for iOS and Android
As a part of Practical Money Skills, Visa and the NFL joined forces to teach financial concepts through a personal-finance focused game called Financial Football. Players answer personal finance questions to gain yardage and score touchdowns. Students can do some pregame training by completing student activities before entering the end zone. Financial Football is available in English and Spanish.
Cost: Free
Available for iOS
Ages: 4+
Another notable resource from Visa, Lunch Tracker is an app that helps users manage their expenses and spending habits by tracking how much they spend on food. Some of the key features include a spending calculator and tips on ways to save. For Tweens, this app is a good way to see how snack spending can add up.
3. Oh My Cost
Cost: Free
Available for IOS
Ages: 4+
Oh My Cost! is a spending and budgeting app. Users set a monthly budget and record their spending and income by using icons to represent their purchases. For digitally minded middle-schoolers, Oh My Cost! is a great alternative to traditional paper-and-pencil budgets.
4. Practical Money Skills Calculators
Cost: Free
Available for iOS
Ages: 4+
Practical Money Skills created a calculator app that offers a suite of number-crunching tools. Middle schoolers can use it for everything from figuring out education expenses to calculating an emergency fund.
5. FamZoo
Cost: $5.99
Available for Android, IOS, and computers
Ages: 6-12
FamZoo is a virtual bank that helps parents manage their kids' money. It works as a private online family banking system that puts parents in control of how they'd like to run it—parents are essentially the banker and kids are customers. "FamZoo" costs $5.99 and is available on Androids, IOS, and computers.