Minimize Vacation Spending Guilt
By
Andrew Tavin
Andrew Tavin covers budgeting and credit scores for OppLoans. His experience as a comedian lends an approachable and humorous angle to his content and makes the scary parts of personal finance less intimidating for readers.
Updated on March 18, 2021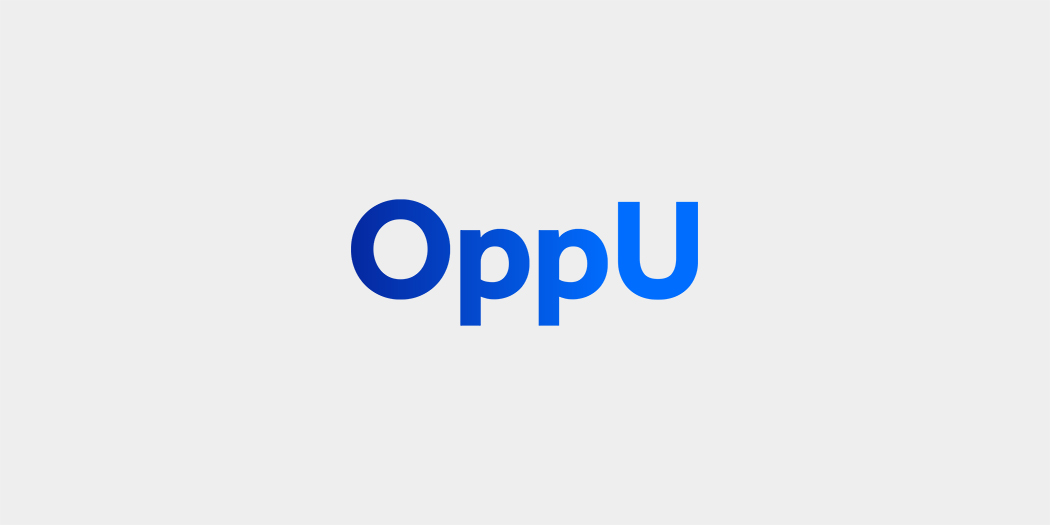 Get away and feel good about it.
Vacations can often leave us feeling guilty and stressed when we return home. Or even worse, sometimes we start worrying before the vacation is over because of the money we are spending and the work we are missing.
But vacations should make you feel good! Why else would you pay for them?
Unfortunately, these feelings of guilt and stress aren't uncommon. Recent research conducted by OppLoans found 49% of surveyed Americans felt vacation-related guilt due to spending. Additionally, the report said, "Of those who experienced guilt, 83% said it primarily set in after vacation — not when they were spending."
That is why we spoke to the experts to find out how you can turn your guilty pleasures into regular pleasures, and come back from vacation feeling better than ever.
Prepare in advance
Your workday probably keeps you busy enough. You do not want to add anything else to your regular workload. Still, taking some extra time to make sure your work will be covered while you are gone will go a long way towards minimizing the guilt or concern you may feel when you are away.
"Make sure that you leave your work in a good place in the office before you go," says Patricia Thompson, Ph.D., corporate psychologist and president of Silver Lining Psychology. "Tie up loose ends and make sure your colleagues know how to keep up with any of the duties that will need to be done in your absence. That way, you will not have to feel as though the people at your workplace will have to suffer because of your absence."
Depending on your job, you may need to utilize some creative thinking when leaving instructions for your coworkers.
"I create a brief list of possible scenarios that could occur while I am away, along with steps to take in case any of those take place," says Staffo Dobrev, budget travel expert at bus and train travel booking platform Wanderu. "That way, I am confident everything will be effectively taken care of while I am away and I will not spend my vacation worrying or feeling guilty that I have left my projects unattended."
Budget well
When it comes to making the kind of vacation plans that will lead to less guilt, it is not just about making sure things back home will keep going without you. It is also important to have a plan in place that will keep you from spending your way into guilt.
"A lot of us feel guilty after indulgent spending following trips, and then end up realizing we never needed the goods or services in the first place," suggests Beverly Friedmann, who works for consumer review site ReviewingThis. "So going into your vacation with a set allotment for spending may not seem very fun, but it is certainly pragmatic and can prevent a lot of post trip-guilt."
Additionally, making smart travel plans, such as booking flights and hotels for a low-traffic time of year, are just a couple of ways to cut down on spending.
"If there is a huge demand and limited supply of hotel rooms, the chance of you scoring a bargain is pretty slim, because hotel owners know that someone else will come along with the money they want," says travel writer Anthony Bianco in our blog post on cutting vacation costs. "Trying to book early can help, or trying to find a spot [during] either side of peak demand will reduce costs."
Cash out
It is impossible to overuse your credit cards on vacation if you do not use your credit cards on vacation. Sticking to an all-cash plan can help with that.
"It is very easy to lose track of the amount of money you spend when you rely only on credit cards, so using cash makes it easy to physically see how much money you are spending and how much you have left," Dobrev advises. "In fact, when you mainly use cash, you may end up spending even less than you originally accounted for because you are more prone to stop and think whether you want to give away your hard-earned money on something frivolous compared to just swiping a credit card with the justification that you will deal with it later."
OppLoans' research report revealed a variety of financial disasters that awaited those who overspent on vacation, including:
Taking out personal loans (16%)
Remember the importance of relaxation
One reason you may feel guilty going on vacation is because it can feel selfish and frivolous. But not only do you probably deserve a vacation, your employer may be better off.
"Recognize the benefits that vacations serve in your life," Thompson advises. "We all know that they make us feel better, but think about how refreshed and more productive you will be upon your return to work." Not that you should live just to serve your employer. Vacations can offer essential benefits to your own well-being, which in the long term, can impact your medical expenses.
"Vacations benefit your health," Thomson says. "A classic study found that men who don't take vacations had a 30% increased chance of having a heart attack. This number was 50% for women."
Unless you have your dream job, there are probably more important things to you in your life than work. Vacations can be a great time to recharge with the ones you love, and that is nothing to be guilty about.
Article contributors
The Travel Tart (sometimes known as Anthony Bianco) is a self-proclaimed travel addict who will find any excuse to travel. He discovered he really enjoyed traveling the world when he was sent to a former war zone for work – Kosovo – as his first venture outside of Australia and New Zealand.  This created a habit of visiting places that most package tourists avoid like the plague. He has since traveled to more than 50 countries across six continents. He writes about the funny, offbeat, and weird aspects of world travel today and has appeared in numerous publications online, in print, and even on radio. Follow him @TheTravelTart.
Staffo Dobrev is the budget travel expert at bus and train travel booking platform Wanderu. Prior to joining Wanderu, Dobrev spent five years working in the entertainment industry as a public relations specialist for various fashion and lifestyle brands, as well as for leading Hollywood talent and film projects. Having lived in some of the greatest cities in the world, Dabrov has always had a soft spot for travel and adventures. Instead of hitting the usual tourist attractions though, he prefers to make friends with local people and check out fun places and activities that are not in the travel books. Follow him @GoWanderu.
Beverly Friedmann works as a content manager for the consumer website ReviewingThis, has a background in sales and marketing management, and is from New York, NY.  Find more information on Twitter @ReviewingThis.
Patricia Thompson, Ph.D., is president of Silver Lining Psychology, a management consulting firm devoted to helping organizations and the people within them to flourish. She is a corporate psychologist, executive coach, speaker, and author whose expertise has been featured on sites like the Harvard Business Review, Fast Company, Entrepreneur, Time, and many others.