3 Critical Money Lessons That Parents Can Teach with Back-to-School Shopping
By
Samantha Rose
Samantha Rose covers financial literacy for the educational arm of OppLoans. Her work focuses on providing hands-on resources for high school and college-age students in addition to their parents and educators.
Updated on September 23, 2021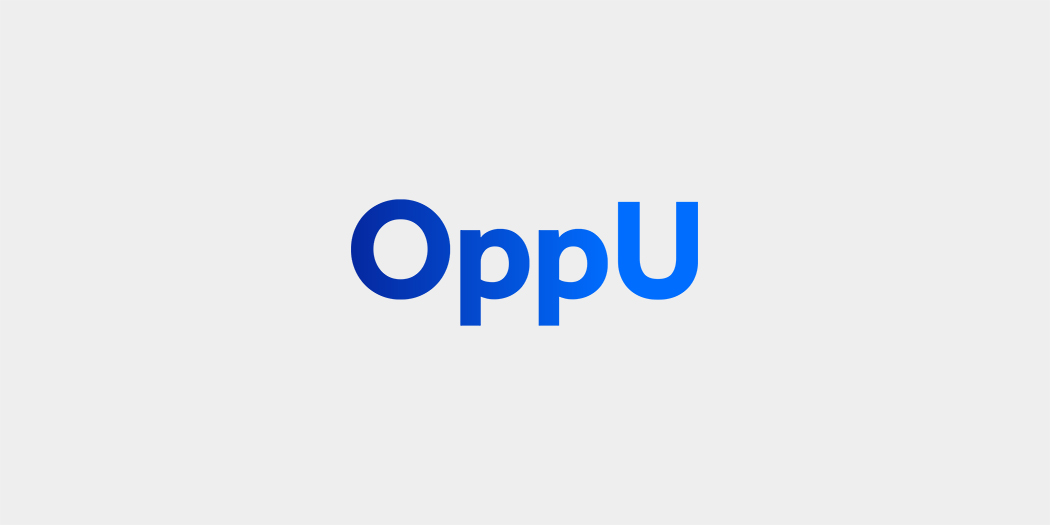 Teachable moments are everywhere — if you know where to look.
Back-to-school shopping starts now, with parents expected to spend $519 per child this shopping season. Many kids will tag along to pick out binders and notebooks, but there's something else they can take home, too: money lessons to last a lifetime.
While filling up the shopping cart, parents can model responsible spending and teach the basics of financial literacy. Each trip to the store is a chance to equip kids with the money skills they need to live healthy financial lives.
We asked three financial experts who work with young learners for their favorite back-to-school money lessons for kids. Here's what they recommended.
Lesson No. 1: Budgeting
Michelle Swaney, CEO of The Potty School
We already had our family's school supplies this year, so we had the kids help buy school supplies to donate to kids in Fiji to use in kindergarten.

I gave each of my kids a budget. Each child got $5 personally to spend for donations, then our family spent an additional $100.

We talked about rounding up to the nearest 50 cents. We talked about multiplication for how many boxes of pencils we would need for each of the classrooms. We talked about space and estimated how many boxes of crayons would fit into a shoebox.

[W]e talked about what would be the best items to send as far as the cost of shipping goes (lightest weight) or things that would last a long time (wooden versus cardboard). We also talked about the weather and school classroom environments in those rural classrooms in Fiji which led to talks about materials of products, paper vs. laminated, etc.
Lesson No. 2: Wants versus needs
Amanda Ramkissoon, owner of The Frugal Mom Guide
I used the back-to-school shopping trip to teach my children [ages 6 and 4] the difference between 'wants' and 'needs' and that money should be spent wisely. We had a shopping list of the items that were needed and they helped pick out the things that were on the list.

Before leaving home, I explained the difference between 'wants' (not necessary for the school year) and 'needs' (items requested by the school). They understood that we had a budget that we needed to stick to and that we needed to spend wisely.

I believe that this was an amazing life lesson because no matter how old we get, we often want to spend on 'wants' even if we can't afford it. It's why so many people are in debt after all!

You're never too young to start practicing self control when it comes to spending and learning about making smart financial decisions. My children were not necessarily happy about not getting random toys and stationery but they learned a very important money lesson that day!
Lesson No. 3: Comparison shopping
Will Bond, education writer at Twinkl
Of course, it's always important to teach children to search for the lowest price for one particular item; however, it's equally crucial that children learn to compromise on what they buy.

Children are increasingly bombarded by advertisements for branded products that carry a premium price compared to their unbranded or lesser-known alternatives.

Parents should use their back-to-school shopping to educate their children that there is still quality in cheaper alternatives and [that] owning the latest, most in-demand product is nice, but not always financially viable.

When taking children shopping, don't cave to their demands for items that are overly lavish due to their brand's marketing. If an unbranded product of equal quality but lower price will do the job perfectly well, buy it and explain that worth isn't only defined by a logo. Compromise is key.
Bottom Line
Back-to-school shopping can provide a lot more than just classroom supplies. Teach kids critical financial skills with these three expert-recommended lessons.
Article contributors
Will Bond is an education writer at Twinkl where they publish high-quality educational resources to help those who teach. Drawing on the combined knowledge of hundreds of ex-teachers who work with him, Bond's writing offers an insightful view of finance through an educator's perspective.
Amanda Ramkissoon is a personal finance blogger and owner of The Frugal Mom Guide. She is committed to teaching individuals how to budget, save money, make more money, and pay off debt by making smarter financial decisions. She is also a high school math teacher, wife, and mom of two.
Michelle D. Swaney is the CEO of The Potty School, a potty training consultant, speaker, and teacher of in-person and online classes. She is the author of The Complete Guide to Potty Training Your Child: Expert Solutions for Any Mess (coming July, 2018), and the creator of, and an admin for, two potty training support groups where she helps over 23,000 motivated mamas (and some dads) move toward the next step on their family's pottying journey and, ultimately, potty independence.