Financial Literacy Activities for Elementary Students
By
Samantha Rose
Samantha Rose covers financial literacy for the educational arm of OppLoans. Her work focuses on providing hands-on resources for high school and college-age students in addition to their parents and educators.
Updated on August 30, 2021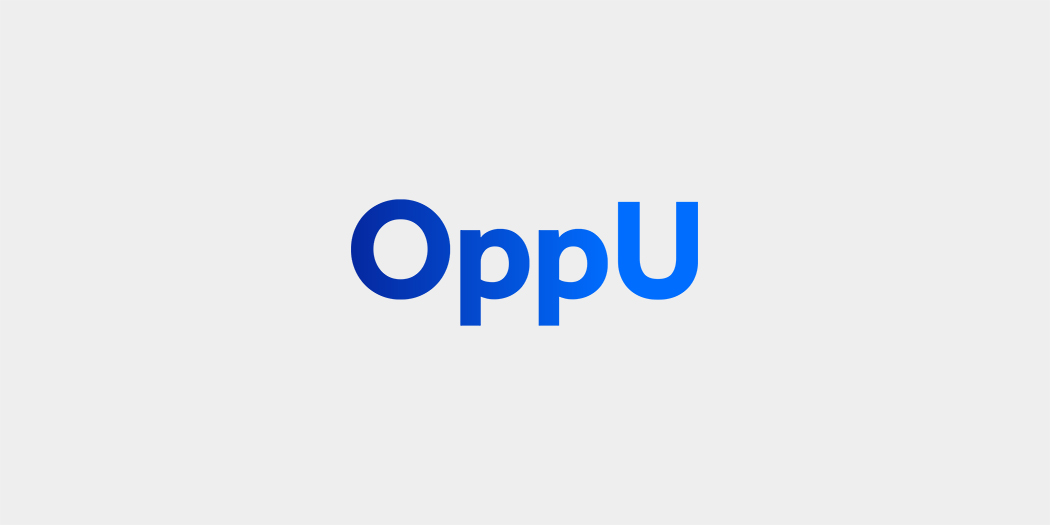 Everything you need to know about introducing money concepts to children in elementary school.
---
When it comes to financial education, the needs of young children are pretty unique. Their experience with money is limited, and the stakes for personal financial health are low—nothing terrible is going to happen if a fourth-grader forgoes the piggy bank one week and blows his allowance on candy.
It might seem like financial literacy can wait until children are older, but studies have shown that a child's money habits are mostly in place by age 7.
Elementary school-age children are fully capable of understanding financial topics and acquiring the skills they need to achieve financial health down the road. Here are the top money concepts that young children need to know, as well as activities to teach them in a fun, engaging, and age-appropriate way. And for an overview of financial education for children under 18, be sure to check out our ultimate guide to financial literacy for kids, which includes a list of apps and online resources for use by parents and educators.
Top money concepts
For children between the ages of 3 and 6, financial education should focus on teaching money recognition, values of coins and bills, immediate versus delayed gratification, and basic math (addition) skills. For children from 6 to 11 years old, parents should then include a focus on reinforcing methods of earning money, such as chores. The important thing is to ground lessons in conversations with real-life applications, as money can otherwise feel like an abstract concept for many elementary children.
Russell Rivera, the founder and president of Voice Wealth Management, had the opportunity to do financial activities in his child's preschool and kindergarten class. He shared questions included in the lesson plan for students.
Where does money come from?
How do your parents earn money?
Why do your parents earn money?
What do your parents do with their money?
What can you do with their money?
These questions are a great launchpad for conversations with children. Talk to them about what money is and how you use it. Teach them that we assign coins and paper with different values. Different countries have their own standards of money, but the same principles generally apply. This money is then used to pay for goods and services.
According to Utah 4-H, here are some everyday money management concepts to consider:
Decision making

. A child developing their sense of self is learning about weighing choices and making decisions. Preschool and kindergarten children are capable of making basic decisions, so parents should focus on decision-making money games.

Needs versus wants

. Many financial difficulties could be avoided if people understood that they shouldn't spend beyond their means on unnecessary items.

Money is earned

. Help your child understand that most things in life aren't free and are exchanged for goods or work.

Allowance systems

. Some children receive a fixed amount of money in exchange for chores, good grades, or exceptional behavior. This gives children the opportunity to manage their own sum of money.

Entrepreneurship

. Teach your child early that they are capable of earning money, too. If your child loves art and crafts, suggest they sell their work at school bake sales or to friends and family. Otherwise, a lemonade stand is always a good go-to.

Budgeting

. Include your child in the family's monthly budget. Note your monthly income, and then have your child come up with a list of monthly expenses. Go through this list together and show how much of your income is budgeted to each expense. There are a wealth of lessons within budgeting that you can touch on. For example, spending vs. saving, immediate versus delayed gratification, credit or borrowing, and managing money expectations.

Price comparison

. While shopping, let your child compare prices and try to stick to your budget. Grocery shopping is one way to show your child how to comparison shop by reading price per oz and using coupons. The idea of maximizing your dollar is a good transition into a conversation about frugality.
Top teaching methods
There are many traditional and non-traditional games and activities that parents and educators can utilize to teach their children about money concepts. Books, movies, and board games are valuable to supplement collaborative activities that you and your child can do together.
Digital lesson plans for parents are readily available online. Scholastic provides age-appropriate financial literacy lessons that focus on foundational money concepts. Similarly, EconEdLink is a great resource that can be filtered by grade level.
Games
One method is to use interactive games. Categorization games, for example, help establish patterns and behaviors related to money. These games can help children practice identifying the names of coins and bills and learn about their relative values in terms of purchasing power.
Game ideas:
Count coins in cupcake liners. In each cupcake liner write a different amount, and then have your child fill them with the correct amount of change.
Set up shop. Play pretend with a store of your choosing and let your kids practice paying, receiving money, and calculating change. Get creative with DIY felt food pieces, like ice cream with either sugar or waffle cones and toppings like sprinkles and cherries. Each item can have a different cost so the combination possibilities are endless.
Search for money-filled eggs. Once your child has found each of the hidden eggs, let them add up their winnings.
Print charts, pictures, and other digital materials. There are tons of free printables available that will keep your child engaged in coloring, matching, and fill-in-the-blank money activities.
Money jars
Another method is to introduce kids to saving, spending, investing, and giving away their money through money jars. Think of this as the elevated piggy bank. Decorate mason jars and give them spending, saving, investing, and charity labels. Have your child split their income into the appropriate jars each time they receive or earn money.
For example, when grandma sends a birthday check, deposit the check for physical bills, and then have your child decide what to do with the money. Perhaps there is an expensive purchase they would like to make, but they don't have quite enough money yet. Encourage your child to put the entirety of their birthday check in the savings jar. On the other hand, if your child is at an age where they're passionate about a cause suggest that they donate to a charity, such as a shelter for animal loving kids. Most charity comes from financial donations, but can be a hard concept to teach children. Following up your child's donation with a visit to the charity or hands-on involvement in charitable activities helps demonstrate the importance of financial support. Either way, the money jars can be used for a variety of teachable moments. Especially those that explain the difference between short- and long-term budgeting and highlight saving as a good money habit.
Classroom activities
Preschool
Rivera offered a more math-focused method he learned in his child's preschool and kindergarten class.
"We had three to five stations throughout the room," he said, "each station had a thing that kids would want like pizza, a computer, or a toy."
The items were given prices and the children received a certain amount of money, which was less than the most desirable item. Then, "let them make their choices, talk about what choices they made, and why they couldn't get everything they might want," he explained. The exercise would repeat a few rounds with the children given more money, adding to the money they chose to save from previous rounds.
Elementary School
As kids get older, you can modify this exercise to include larger money amounts, as well as introducing the concept of tax, interest, or investment returns, especially as children become comfortable with percents and multiplication. Rivera also suggested adding items to the exercise that make spending mandatory, such as food and housing, so children can learn about necessities versus luxuries. This type of activity, Rivera went on to say, teaches children that when it comes to money "they will have to make choices."
Middle School
An intervention aimed at middle school students examined the effectiveness of teaching saving-related knowledge and behavior to younger children. The intervention was a pilot program offered in ten Chicago-area public middle schools. Students saw a live play performed by professional improvisational actors about the advantages of savings. According to the questionnaire results (which were given before and after the performance), the greatest improvement in knowledge occurred in the youngest (6th grade) students. This unique teaching method can be easily recreated by parents for even younger children through live shows like the National Theatre for Children's Mad About Money, or small, self-produced shows involving the whole family.
---
Article contributors

Russell Rivera, CFA, CFP, is the Founder and President of Voice Wealth Management (Voice). He also likes to think of himself as a Personal CFO and Financial "Therapist" for entrepreneurs, young professionals, and their families. He helps clients make prudent financial decisions regarding spending, saving, investing, and planning while giving a voice to the individual client's financial priorities and experiences. He can be found on Facebook at @voicewealth.

Rivera graduated from Harvard University with a Bachelors of Arts in Economics in 2000. He started his career as an AMEX floor specialist and trader for Goldman Sachs from 2000-2007. Prior to founding Voice in 2013, he worked with APB Financial Group as Head Trader and Market Strategist where he first defined his portfolio philosophy. He was granted his CFA®