Traditional Housing Alternatives: Are They a Good Deal?
By
Andrew Tavin
Andrew Tavin covers budgeting and credit scores for OppLoans. His experience as a comedian lends an approachable and humorous angle to his content and makes the scary parts of personal finance less intimidating for readers.
Updated on March 18, 2021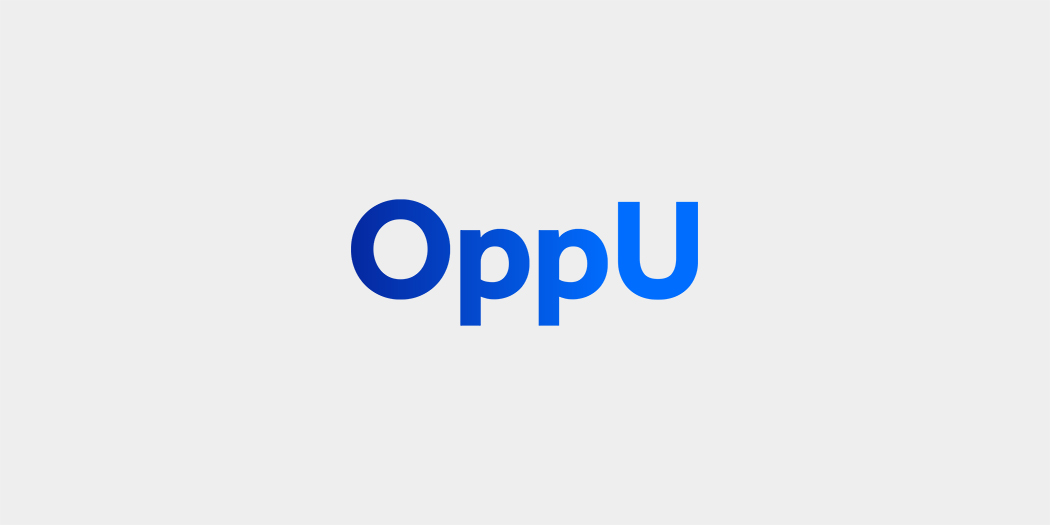 Is alternative housing too alternative?
Whether you own or rent your home, the cost of living can be a serious burden on cash flow, no matter where you live in the country. In fact, almost one-third of U.S. households feel some sort of cost burden related to their housing situation.
According to a 2019 report on the state of the nation's housing from the Harvard Joint Center for Housing Studies, a "burdened" household is one that spends more than 30% of its income on housing. While the numbers have improved in recent years for homeowners, the report says, "Public concern about a rental affordability crisis has increased in many areas of the country as cost burdens have moved up the income scale."
So let's put these numbers into perspective: According to Zillow, the median price to purchase a home in the United States is $229,600 and the median rental price is $1,700. Neither of those numbers are pocket change, and they may be high enough to push someone to look for alternative housing options, especially if their housing needs are nontraditional and the idea of a 30-year installment loan — also known as a mortgage — isn't the best decision for them.
There is one option that has been garnering attention of both the positive and negative variety: co-living spaces. While nontraditional, they are catered to the person looking for a low-commitment, low-cost housing option.
Co-living spaces
Co-living spaces are designed for multiple people to inhabit together — sort of like a dorm.They tend to be marketed towards young professionals.
There is a lot of variation in the sort of accommodations these spaces provide. To use a relatively popular example, we will focus on Podshare, a company that provides community living spaces for a relatively low cost  Each "pod" includes a bunk bed, but also includes a flat screen tv, outlets, and a nightlight. Tenants have access to communal amenities like bathrooms and workspaces, and also receive linens, toiletries, WiFi, and access to other benefits, such as laundry access for $5 a load, housekeeping, and more.
Torben Lonne, frequent traveler and co-founder of Dive.in told us a little bit about the pod concept: "That is the extent of your personal space, as everything else is communal and the co-living space is open-concept. So essentially the community polices itself, including extensive peer-reviews and pre-screening to ensure safety in the community space."
The upsides
If your living needs aren't quite traditional, a less traditional housing option may be worth considering.
Lonne sees co-living spaces as a good possibility for "travelers, remote workers, and digital nomads who account for a good portion of the millennial population." According to Lonne, Podshare is more sustainable, ecofriendly, and more affordable than Airbnb or traditional renting options.
As for how much more affordable, a Podshare room in Los Angeles ranges from $50 a night to $1,400 per month, depending on the exact location. Either way, this  is cheaper than the median rental price for a city that has higher housing costs than most of America.
Amy Freedman, real estate expert and associate at UpFlip, highlights insurance as a built-in co-living benefit, as well as security. "For a young person who is looking to get creative and take time off from networking to focus on work, I would recommend Podshare. It gives you the space needed to explore your capabilities and also interact with people of similar interests."
The downsides
While co-living spaces may come with certain guarantees, they also come with significantly less freedom than having your own house or apartment.
"If you are looking for a place where you can get creative and also entertain outside interactions, like flirting and other related activities, than these housing alternatives are just not the right fit," warns Freedman. "Sex is restricted, so one must consider that, too."
If you value your privacy, these are a very bad choice, as well. As a short-term alternative to Airbnb or hostels, it could be a good option, but you might miss the comforts of having your own room very quickly.
To be clear, living in a Podshare location is similar to living in a summer camp for adults. While it is cheaper than similar alternatives, such as WeLive, which provides more costly options but access to private rooms, many would argue that having your own room means those alternatives are not similar at all. While these could be an intriguing option for those who can not afford to live in some of the most expensive cities in America, critics see them as a poor attempt to fill the gap left by improper housing policies.
But you are not in charge of civil housing policies, and if you are, you should stop reading this article and start fixing those issues instead.
In reality: You are in charge of figuring out your current housing needs. If you are looking for the cheapest option for a brief stay, co-living may be your best option. However, unless you are open to the trade-offs that come with the cost savings, it probably will not be a good long term choice.
Article contributors
Torben Lonne is a dad, a scuba diver and an ocean lover who is deeply concerned with how we are treating our oceans. He runs
Divein.com
, an online magazine about scuba diving and about how divers can make a positive difference for the environment. He says: "One of my biggest fears is that I'll not be able to show my kids what diving really is because there'll be nothing left for them to see."
Amy
Freedman
 is a senior associate at UpFlip, a commercial real estate firm designed to lighten the burden of getting new properties. Having worked in this sector for a long time, she has helped professionals -both in her company and beyond- increase their fees by a considerable amount. Possessing a fountain of real estate knowledge, 
Amy
 has worked with top firms such as Jane Hoffman, a real estate firm based in Canada and several other agencies in New York and the Ohio region.
She is currently maintaining her blog website as a hobby, as well as working on her upcoming book geared towards individuals interest in housing investments and practices.