How to Appeal for More Financial Aid If You've Been Impacted by the COVID-19 Crisis
By
Samantha Rose
Samantha Rose is a personal finance writer covering financial literacy for OppU. Her work focuses on providing hands-on resources for high school and college-age students in addition to their parents and educators.
Read time: 7 min
Updated on February 22, 2022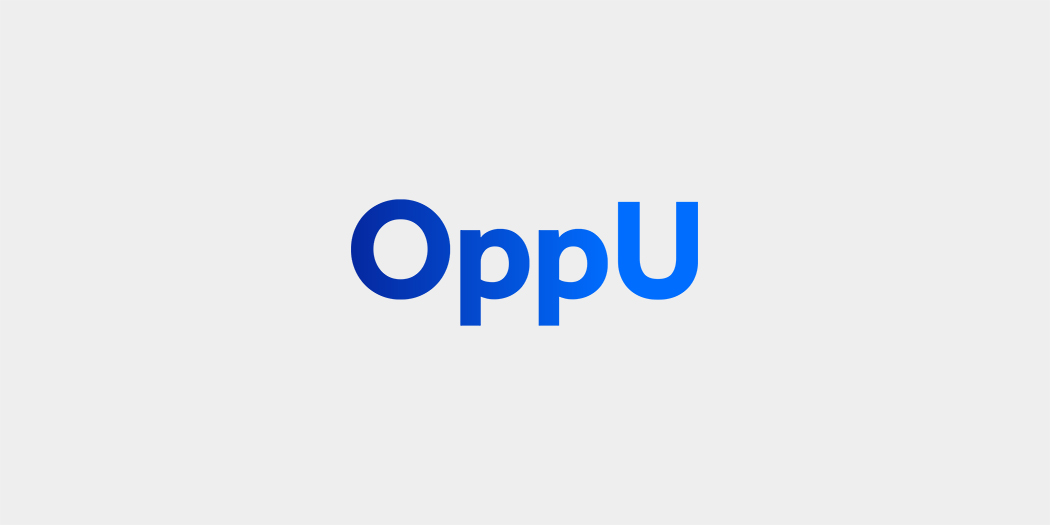 Students experiencing financial hardship may qualify for additional aid.
The COVID-19 outbreak has impacted lives and livelihoods across the country. Millions of Americans have lost their jobs. Cases continue to rise. As a result, countless families are experiencing untold hardship.
One financial consequence is that college tuition may slide out of reach.
Financial aid helps students afford their education, but for families who have suffered income loss, current levels may not be enough. The good news is that students can appeal for more aid in special circumstances.
Here are some common questions students and their families may have about applying. Be sure to check with your financial aid office before beginning.
How to appeal for more aid
To appeal for more financial aid, contact your school's financial aid office and submit a letter with supporting documentation. The process may vary by school, but it will typically involve the following steps.
Contact your school's financial aid office.
Determine eligibility.
Determine when and where to apply.
Gather documentation.
Write an appeal letter.
Submit appeal.
Receive notification of a decision.
Am I eligible?
To receive additional funding, you must meet eligibility requirements for special circumstances and appeals (SAP) set by the college.
A special circumstance is a change in the previous two years that differentiates a student from typical students. Basically, they are the reasons why you're appealing for increased financial aid.
Coronavirus-related special circumstances may qualify for a financial aid adjustment. These include:
Inability to work due to illness.
An employer closes, temporarily or permanently laying off employees.
Lost wages due to illness, quarantine, or shelter-in-place.
Illness or death of a parent.
Death of a household wage-earner.
You must meet certain criteria to be granted an appeal. The decisions are data-based but ultimately are up to the discretion of the school. Federal financial aid is largely based on the expected family contribution (EFC), which takes income, assets, and other financial information into consideration. If that financial situation has changed, there is good reason for the school to adjust aid.
Students at all higher education institutions — trade, 2-year, 4-year, and graduate school — may submit an appeal.
When can I submit an appeal?
Students can submit an appeal for more financial aid at any time. And it's not just current students who are eligible. Admitted students who aren't yet enrolled can also appeal.
An approved appeal only lasts for one year. For subsequent years, a student must reapply if the hardship persists.
Students are encouraged to contact their financial aid office as soon as possible to start the appeal process.
What documentation is required?
An appeal must include documentation of financial, medical, or hardship changes and a letter explaining the circumstances.
Stay organized and gather your documents before starting the appeal process. Supporting documentation may include:
Bills.
Medical documentation.
Signed letters from caregivers or medical providers.
Court documents.
Employment termination letter.
Unemployment benefits.
Final pay stub.
Receipts from out-of-pocket costs.
Typically, a financial aid office will request specific documents when you contact them. The purpose is to confirm a change in your financial circumstances.
Before submitting your documents, be sure to make copies and keep the originals. The financial aid office will likely need to retain the documents for their records.
It's also useful to keep a record of your communications with the financial aid office — documents and conversations — to ensure that nothing slips through the cracks.
How do I write an appeal letter?
A financial aid appeal letter includes detailed information about the financial change or hardship. This is an opportunity for students to share more about their situation beyond the supporting documents.
Here is an outline of what a letter might look like.
Introduction
First, introduce yourself. Are you a student or the student's parent? Then, briefly mention your excitement (or student's excitement) to attend the institution.
Open the letter by mentioning how a recent change in circumstances will make it difficult to afford enrollment despite the current financial aid award.
Reason for appeal
The next few paragraphs of the letter should include examples and corresponding proof of a change in circumstances. For instance, if you are appealing based on the loss of a job due to COVID-19, make sure to include relevant information about the date of unemployment, when the last pay stub was received, and how this has affected your financial circumstances.
The letter shouldn't contain your life story. Leave out irrelevant details and get to the point.
Conclusion
With the letter you will enclose copies of documentation. Mention the supporting documents and briefly describe each one. What is it? Why is it important? Documents include, but are not limited to, a pay stub, unemployment benefits, medical bills, and a death certificate.
Finally, thank the financial aid office for taking the time to consider the appeal.
Where do I submit an appeal?
Contact your institution's financial aid office by email or phone. Information about appeals might be included on the website within an FAQ.
Many schools let students submit an appeal via an online form. Others have appointment-only options but due to school closures may implement a temporary online or mailing process. If this is the case, reach out to the financial aid office to learn how they're handling appeals during this time.
If an appeal must be mailed, confirm the correct address with the financial aid office. Then, send all of the documents by certified mail. Certified mail is a USPS service that sends a receipt to the sender. With USPS tracking, the sender receives updates about when delivery is attempted and completed.
What if I need help submitting an appeal?
Still confused about requesting a change to your financial aid package? A new tool aims to simplify the process.
Launched by the Seldin/Haring-Smith Foundation, SwiftStudent is a free digital platform that takes the guesswork out of the appeal process. The tool guides students through questions about eligibility, documentation, and requesting funding.
Another perk: it provides an appeal letter template. Users submit information and receive an auto-generated letter.
What should I expect after submitting an appeal?
Once you submit an appeal, the financial aid office may request additional information or documentation. This information will be used to evaluate the appeal and make a decision. So don't delay sending over the required materials.
Make sure to know the timeline or specific deadline by which you should hear back. Check the email address you used to correspond with the financial aid office. Don't let an email wait unanswered for several days. Timeliness is important.
If the response deadline has passed, politely reach out to the financial aid office to check on the status of your appeal request.
If an appeal request is approved, the financial aid office will share the updated financial aid award. This new award will include the total amount a student can expect to receive, including a breakdown — grants or loans.
If the award includes a significantly larger student loan amount, take a moment to consider a few key pieces of information. When evaluating the loan, compare the type of loan, lender, amount, and interest rate.
If your appeal request is denied, remember that there are other funding options available. First, ask the financial aid office why the appeal was denied. This can help you understand whether you're eligible for different funding options. Then, ask for assistance finding alternative institutional or community financial resources.
How does COVID-19 impact appeals?
Students have always had the ability to appeal to their college for more financial aid. The only difference now is that COVID-19 may contribute to the need to do it.
There is no guarantee that your financial aid office will adjust the financial aid award. But the U.S. Department of Education issued guidance around accommodating students impacted by COVID-19. For instance, financial aid offices are advised to use "professional judgment" when updating information used to calculate a student's financial aid award. Essentially, colleges are urged to be flexible and understanding when working with a large number of students and their families impacted by the current pandemic, whether financially or medically.
In normal times, colleges have their own emergency financial aid funds. These funds are disbursed under special circumstances to students experiencing hardship. As a result of COVID-19, the CARES Act disbursed additional emergency financial aid, provided by the federal government, to colleges and universities. These extra funds will increase assistance to institutions and their students who are under financial distress. Emergency financial aid funds are available to students who apply for more aid through their institutions. Ultimately, it is up to the discretion of the institution to distribute the CARES Act emergency aid as deemed necessary.
Appeal decisions are made on a case-by-case basis.
Bottom line
Students and their families impacted by COVID-19 may be eligible to request increased financial aid. This is a difficult time, but college financial aid offices are receptive to appeals, and many are actively working with their students to ensure that education plans don't suffer.