10 Cheap Date Ideas for Broke Students
By
Samantha Rose
Samantha Rose is a personal finance writer covering financial literacy for OppU. Her work focuses on providing hands-on resources for high school and college-age students in addition to their parents and educators.
Read time: 8 min
Updated on March 9, 2022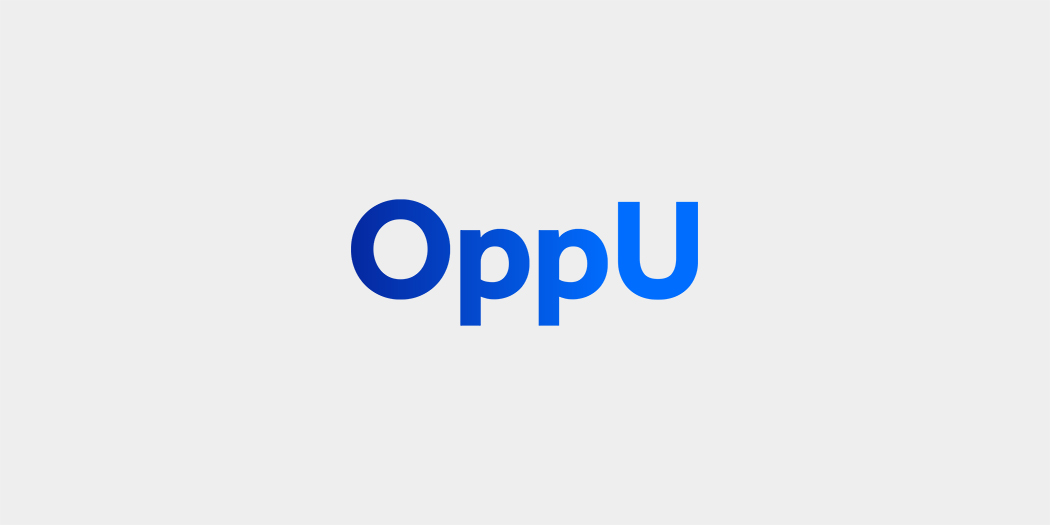 Money can't buy happiness… or love.
It's date night and you're scrambling for an idea. How will you impress your romantic interest? By dropping a lot of money on dinner, flowers, and chocolates? What if we told you an expensive date doesn't mean it's a good date?
Good news for broke students! Money can't buy happiness — or love. 
When you're planning a romantic evening with your special someone, it's common to feel pressure to spend. And this is especially true on Valentine's Day. But the reality is that a thoughtful date on a budget can still make sparks fly.  
In need of inspiration? Here are 10 cheap date ideas to help you set the mood without breaking the bank. 
No. 1: Virtual date
Date from a distance. You can still spend quality time together even if you can't meet in person. Just ask anyone in a long-distance relationship. Attend a virtual event, like a museum, concert, art show, or digital vacation. Yes, really. Here's how:
Art 
Museum dates are classic and romantic. In lieu of meeting in person, watch a virtual walking tour together. For instance, join a virtual exploration led by a curator at MoMa. Art lovers are connecting online in all sorts of innovative ways. Attend a gallery exhibit virtually — just don't forget to bring your own cocktails. 
Music
Calling all music lovers — you don't need an in-person experience to listen to music. Search for a prerecorded concert on YouTube or NPR's Tiny Desk Concert. Miss live music? Pay a small fee for tickets to stream a show in real-time on a platform like Sofar Sounds, with hundreds of incredible artists all over the world.
Vacation 
Ready to vacation but don't have the budget? Take a 3D virtual tour around the world. Stroll along the Seine River in France. Wander a colorful bazaar in Morocco. Walk the entire length of the Great Wall of China. Pick a city to explore and pack your virtual bags. And it's a motivator to save up for a real vacation together. 
No. 2: At-home entertainment
Going outside is overrated — according to homebodies everywhere. So cook a simple dinner, find a fun activity, and stay at home together. It's cheaper, too!
"We all have a different status in life and we all depend on our income," said Michelle Devani, a relationship expert and founder of Love Devani. This includes college students who often rely on their parents or part-time jobs to fund their dating adventures.
Devani suggested students "stay at home and play board games, watch movies, or just simply do chitchats with each other or with the people around them."
Make staying at home special by bonding over a fun activity, like a puzzle, board game, or art project. Try the wildly popular We're Not Really Strangers card game, which promises to create and deepen relationships. Or sign up for a virtual instructor-led paint and sip night. Buy a canvas and paint, and follow along. All of these activities are budget-friendly. But the main focus is shared time to enjoy one another's company. Priceless. Bonus points if you pick a self-care activity that acts as a break from college stress. At-home spa day, anyone?
No. 3: Enjoy the outdoors 
Step outside and enjoy resetting in nature. Not only is spending time outdoors good for the soul, but it's romantic and free. And don't forget to watch the sun rise and set.
If you live in a warmer climate, ask your date on an outdoor activity to soak up some vitamin D. Pack a picnic lunch and go on an adventure. Bike through the park. Visit a local garden. Hike a trail in the fresh air. Surf the waves at the beach.
"Picnic dates are the perfect cheap first dates for broke college students because they give you the chance to really talk to your date and get to know each other more," said Dainis Graveris, a certified sex educator and relationship expert at SexualAlpha. Graveris added:
Even if I wasn't able to afford much, I made it a point to impress [my date] and make the date memorable.

Now, don't forget to bring a white table cloth, vase, candles, table, etc. Set up the table and make it look fancy. If you have a good friend, you can bring them over and make them your waiter. You can also prepare a game for these picnic dates like creating a list of things to spot in the park and then take pictures of them. You can work together or make it a competition — the choice is yours.
If you're in a colder climate, pick an activity that involves staying warm. Cozy up camping under the stars. Roast s'mores around a bonfire. Build a snowman and make snow angels. Bring your own skates to an outdoor ice rink.
No. 4: Cooking dinner
Cook dinner with your special someone. It's a romantic way to spend quality time together — and it's cheaper than a fancy restaurant.
"The best inexpensive dating idea for me is just preparing a simple candlelight dinner at your dorm … you can even buy some take-out food locally," said Sonya Schwartz, a relationship expert at Her Norm.
Plan one of your favorite meals. Now is a good time to pull out the family recipe and show off your cooking chops. Mom's homemade spaghetti sauce is sure to be a hit. Sharing your family history is thoughtful and has the opportunity to spark an interesting conversation.
Or pick a recipe at random in a cookbook. Does it call for unique ingredients you normally don't buy? Exciting. Cooking up a new dish requires direct communication and coordinated efforts. And don't forget to make dessert.
No. 5: Discount days
Did you know that most events have discounted dates and times? If you have a date activity in mind, it doesn't hurt to check the website for any free or discounted admission days. For instance, movie theaters often discount afternoon matinee shows. Instead of paying for a full-price movie, opt for a matinee, which is often half the cost. Take advantage of half-price movie days, typically held on Tuesday. And that's not all. Several museums offer free days to the public — one a week or once a month. 
It's also smart to watch for sales on event tickets that don't offer regular discounts. Groupon frequently releases sales for local activities that are perfect date ideas. Just be sure to read the fine print.
No. 6: Streaming services
Skip the movies. With the availability of quality programming at home, thanks to streaming services, why bother spending money? Theater tickets are expensive — and that's without the added concession snacks. 
Find a date night worthy movie on Netflix, Hulu, HBO, Disney+, or your preferred streaming service. But don't stop there. Elevate your at-home movie night. Swap the tv for a projector. A projector has the wow factor of a big-screen. Create a romantic environment with comfortable blankets, string lights, and candles. Splurge on movie theater snacks, like popcorn, nachos, and candies. It'll be much cheaper than the real deal.
No. 7: Volunteering
Do good with your date and volunteer to give back to others. Not only is it a meaningful activity, but acts of service will unite you in a shared purpose. Find a volunteering opportunity that aligns with you and your date's interests. Animal lovers can care for adoptable pets at the local animal shelter. Environmentalists can clean up the beach and roadways. Need more ideas? Check out a dedicated do-gooder app, like Swoovy, which offers daily volunteer opportunities. 
No. 8: Exercising
If you're both fitness enthusiasts, then exercising together is an active way to boost endorphins. And endorphins trigger positive feelings. Best date idea ever? But maybe don't try it on a first date — unless you don't mind sweat.
Hit the gym or go on a scenic jog together. Looking for a more adventurous activity? Sign up for a high-intensity fitness class you've never taken before, like boxing, Capoeira, or aerial arts. Or if you're ready to put your fitness level to the test, consider signing up for a marathon. Crossing the finish line together is a huge milestone — personally and in your relationship.
No. 9: Staycation
Why not act like a tourist in your own city? If you can swing it, book a day or two in a local Airbnb, hotel, or B&B. Be flexible with your dates and you can find some amazing deals on unfilled rooms. Too expensive? Try camping in the backyard or even your living room! All you need is a few props and a sense of adventure. 
Then spend the day wandering around your city. Explore a different neighborhood. Visit a local cafe with great reviews. Spend the day discovering hidden gems and creating new memories with your date.
"I went to college in NYC where the best cheap date is a moonlight cruise on the Staten Island Ferry," said Michael Montgomery, a consultant and educator. "Water, moonlight, stars, and the Manhattan skyline — for just subway fare to the ferry dock as the ferry itself is now free."
No. 10: Double date
Double dates are underappreciated. Two couples hanging out on a double date doesn't have to be corny. A double date is great for group activities — and splitting costs. 
Book a karaoke room for a few hours and belt out your favorite songs. Play a round of miniature golf. Or try an old-school activity, like a night at the roller rink or a bowling alley. Just make sure you pick a couple who provide good company. Nothing is worse than being stuck on a miserable double date with a couple who doesn't want to be there. 
Bottom line
A thin wallet doesn't have to equal a lame dating life. Think outside the box to show someone special how much you care.
Article contributors
Michelle Devani is a relationship expert and the founder of Love Devani. She has helped people by giving solid relationship advice since 2003.
Dainis Graveris is a certified sex educator, relationship expert, and managing editor at  SexualAlpha. With over 13 years of writing experience, he's passionate about creating sex-positive guides to break the stigma of sexuality. 
Michael Montgomery is a principal in Montgomery Consulting of Huntington Woods, Michigan, and teaches in the Department of Health and Human Services at the University of Michigan-Dearborn and the MPA program at Eastern Michigan University.  
Sonya Schwartz is a dating and relationship expert and the founder of Her Norm. Schwartz provides actionable tips that are easy to implement on a daily basis to improve the romantic aspects of your life.