How U.S. Banks and Credit Unions Are Teaching Financial Literacy
Written by
Samantha Rose
Samantha Rose is a personal finance writer covering financial literacy for OppU. Her work focuses on providing hands-on resources for high school and college-age students in addition to their parents and educators.
Read time: 9 min
Updated on July 27, 2023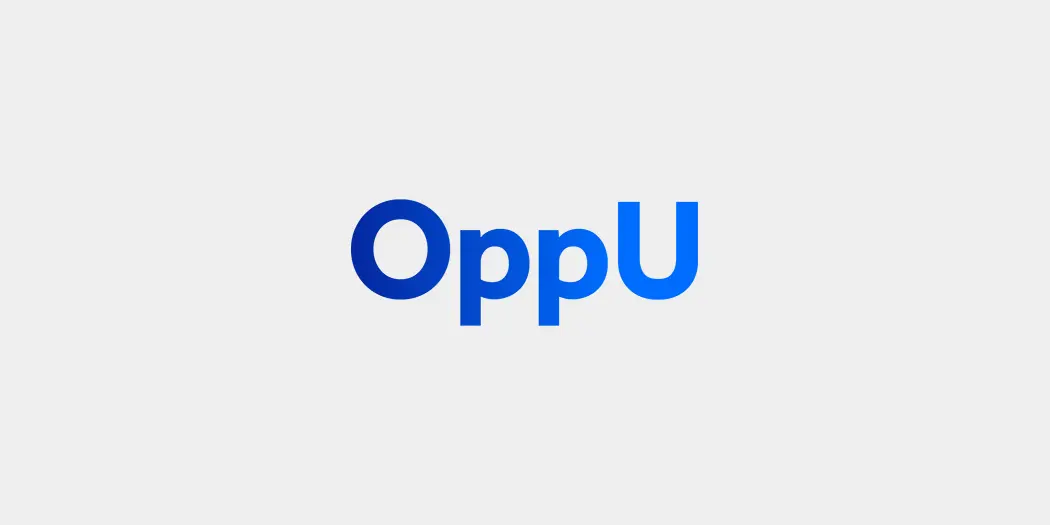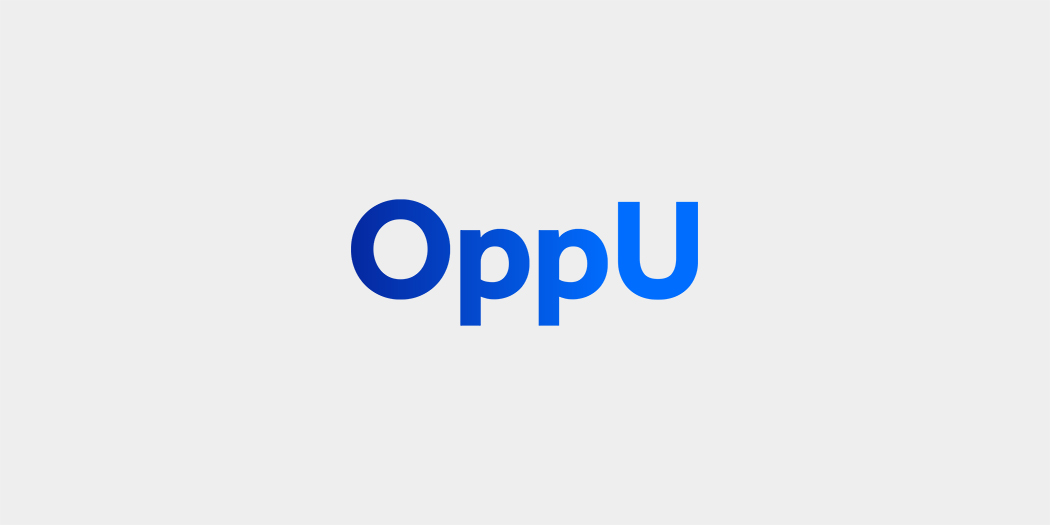 Financial institutions are huge supporters of financial literacy in their communities.
There is a financial education crisis in the U.S., but banks and credit unions are uniquely positioned to step in and provide resources to the most vulnerable (underbanked, underserved, and disenfranchised) among us.
Big banks—such as Bank of America Corp, Fifth Third Bancorp, JPMorgan Chase Co, and Santander Bank—are spearheading financial literacy initiatives, and have been highlighted in the news for their efforts. Similarly, credit unions (which are actually not-for-profit cooperatives) have been dedicated to financial literacy among their members and in their local communities since the late 19th century. In fact, providing financial education is one of their core tenants.
We spoke to professionals in the financial industry—one at a bank and the other at a credit union—to hear about their programs delivering financial knowledge through financial literacy education.
Capital One
Capital One Financial Corporation is a bank holding company that invests in innovative financial literacy programs and partnerships. One of its core missions is to help consumers and their families manage their money wisely.
Jennifer Windbeck—the managing vice president of in-store experience, ops, and network management—provided key insights into some of Capital One's national financial education investments.
Dress for Success
Our Capital One Cafés are a proud partner of Dress for Success affiliates across the country. In 2018, our investment in Dress for Success supported unemployed and underemployed women as they pursue their dreams and careers. Through support of Dress for Success programs including the Going Places Network, Professional Women's Group, New Horizons, and more, Capital One invests in the lives and futures of thousands of women as they work to unleash their potential and build their careers. Our DFS partnership also comes to life through Capital One's Financial Empowerment and Sustainability Initiatives that provide financial education and tools. In 2018, 15 DFS affiliates nationwide participated in our signature Dress For Success Financial Education Program—a 13-week financial well-being training series on topics ranging from budgeting and credit management to an individual's emotional relationship with money. Café Ambassadors served as session facilitators, investing hundreds of volunteer hours to inspire confidence and belief in participants across the country.

In addition to building the financial well-being of program participants, Capital One also saw an opportunity to help the DFS affiliates build their own business and financial capabilities as they scale and sustain their operations. In 2018, we offered financial management education to help program leaders at 55 DFS affiliates efficiently manage budgets, identify funding priorities, and optimize resources for maximum impact. We believe that by building long-term capabilities to grow and sustain financial strength, Capital One can increase its total impact and DFS can serve more women throughout the country.
Ready, Set, Bank
As part of our commitment to meeting the needs of all of our customers, Capital One developed "Ready, Set, Bank," a program to help seniors bridge the digital divide and learn how to use online banking to better understand and take control of their money. The content [self-study videos] can be accessed through any type of device—by Capital One customers and non-customers—and offers short and thoughtfully-paced lessons customized for senior learning styles. The curriculum [available in both English and Spanish] features senior actors and simple graphics and screenshots for clear step-by-step instruction. The series outlines the benefits of online banking and addresses issues of online security and privacy, which seniors often identify as key obstacles preventing them from banking online. It also provides step-by-step instructions for basic digital banking functions including downloading apps, using remote deposit capture, setting account alerts, and using online bill pay.

Over the past four years, we've nearly doubled our financial commitment to funding "Ready, Set, Bank" and have broadened its reach by piloting the program in various new community settings. To date, we've expanded to partner with 21 nonprofit organizations across 10 U.S. cities including Baltimore, Chicago, Houston, New Orleans, and New York City.
Additional Programs
Capital One also invests in a host of other financial literacy programs designed to provide resources—both in person and online—to help children, youth, and adults increase their understanding of financial management.
Junior Achievement Finance Park: In partnership since 2006, Capital One and Junior Achievement have brought Finance Park to tens of thousands of students through a mobile, interactive classroom and virtual learning lab.
MoneyWi$e: A Consumer Action and Capital One partnership, MoneyWi$e is a national program offering free, multilingual financial education to consumers and nonprofit organizations.
Learn & Grow: Capital One houses its resources and content related to financial education online at the Learn & Grow blog.
Why Financial Education Is Part of Capital One's Mission
Money is emotional, and it's personal. And for too long, the banking industry has made money complicated and disempowering. Complexity should never stand in the way of a person and their financial goals. When banking products, services, and tools are easy to understand and intuitive to use, there are fewer barriers to financial success and better outcomes for customers and communities. In our consumer lending businesses, we are committed to helping people use credit wisely. And across all our business lines and our community work, Capital One is committed to helping people gain better access to economic opportunity through simple and compelling products, financial education, money coaching, and small business development programs.
Amplify Credit Union
Amplify Credit Union—headquartered in Austin, Texas—is a great example of the impact that credit unions, which are historically not-for-profit cooperatives, can have on their local community.
Under the Federal Credit Union Act, Amplify and other credit unions were created with the mission to promote financial education among their members and community.
We spoke to Terry McCoy, the senior training and development specialist at Amplify, who shared his insights on Amplify's financial education work and also credit unions at large. McCoy's work focuses on training and development for Amplify's members. Initiatives include Culture Day, technical (lending) training, and finally community impact (the role that excites him the most).
Digital Education
We are a technical credit union so we focus a lot on education and financial literacy through our website and through Facebook…. A lot of what we do is blogs, in very quick, easy to understand snippets. [Topics range] anywhere from first-time home buying to credit and credit repair.

A lot of it really does come down to the basics of finance and budgeting [for businesses, as well as individuals]. We really like to make sure we educate from a foundational level of the basics: 'how do you budget,' 'what does your credit mean,' all the way up to businesses expanding.
Season for Caring
Amplify also works with the Austin American Statesman's Season for Caring program by annually adopting a family. Last holiday season, the Amplify team adopted the Murorunkwere family, who fled the Congo through a Rwandan refugee camp. Not only did McCoy and his team help set up the Murorunkweres in a new apartment, but they used their expertise to assist the family with their finances.
"A company can usually go out and say here's some gifts, good luck, and move on…," McCoy Said. "I think the most important thing we did after that was say, 'okay now you have all the items, the physical tangible items to be successful, now we need to make sure that you have the resources and the knowledge to be successful.'"
To do this, McCoy meets with the family each month to teach financial education, including basic budgeting and credit.
"They have no experience really with [credit] at all, so working with them on understanding what credit is, how it works, and then the necessity for it," he said.
Instead of treating the opportunity as a photo op, McCoy said that Amplify is dedicated to investing in their sponsored families and really tracking them for success. In fact, the eldest son, Eric, recently graduated from high school with an interest in business and accounting.
"We brought him in last Friday and we set up interviews for him with some of our department heads, especially with our accounting department…," McCoy said. "He left with his eyes wide-open, like this stuff is really exciting!"
And the giving doesn't stop there. Amplify also allows McCoy and its employees to bring their volunteering passions and financial resources to the Austin community in a variety of ways, including in the form of home renovations.
Why Financial Education Is Part of Amplify's Mission
As a credit union, Amplify is a not-for-profit cooperative and abides by the seven cooperative principles. McCoy cited the fifth and seventh principles—'Education, Training, and Information' and 'Concern for Community'—as guiding values.
"We've got a decent amount of trade organizations out there that focus [on] starting kids off at a young age with financial education and building from there through different life cycles," he said. This means "making sure that credit unions really address where someone is in their life. Instead of just looking at it [from a profitability standpoint] it's more about let's focus on where you are in your life cycle and make sure we're educating you appropriately."
Financial Education Initiatives from Other Credit Unions
High School Branches
Credit unions are typically formed to serve employees in a particular workplace, McCoy said. Education credit unions, with a few located in Austin, open branches in high schools. Students then have the chance to work in the credit union, gaining business experience and learning how finance works.
Financial Reality Fair
The National Credit Union Foundation (NCUF) runs an interactive Financial Reality Fair for high school students.
"It's kind of interesting because [participants will] be given a salary, an employment, and then from there they'll go booth to booth to make decisions on how they want to live their life," McCoy said. "Whether it's how much travel do you plan to do, what kind of car do you plan to have, how big of a family do you plan to have. Once they get through all of that, they'll finish up with a financial counselor and that person will go 'okay based on your salary and occupation this is what you're going to need to meet those goals.' It really gets the students involved in seeing how decisions you make will impact your financial wellness."
Home Buying
Because it's such a consequential purchase, many credit unions place particular emphasis on education to aid home buyers. Rather than having people go into the process blindly, credit unions typically encourage people to start planning at least one year out. This includes getting their credit in order and saving for a large portion of the downpayment and home costs.
"Not just 'hey it's a home buying seminar, we want you to buy a home and finance with us,' but we want you to be successful when you do purchase that first home or move up and make sure that you're financially sound," McCoy said.
Bottom Line
Some big names in the financial industry are addressing disparities in financial knowledge through financial literacy education. Banks and credit unions, in particular, are doing their part to provide resources, programs, and counseling to consumers to close this gap.
Article contributors
Terry McCoy is the Senior Training Specialist at Amplify Credit Union and holds certifications as both a financial counselor with the Credit Union National Association (CUNA) and as a developmental educator with the National Credit Union Foundation (NCUF). With more than 30 years of credit union experience under his belt, McCoy offers invaluable financial insights to Amplify and its members.
Jennifer Rasmussen Windbeck is a Managing Vice President in Capital One's Retail and Direct Bank, leading the national Capital One Cafes and the Louisiana and Texas branches; as well as Customer Experience, Operations, and Physical Network Management for all branches and cafes. Windbeck is the business leader for Diversity & Inclusion and for People Leadership for the Retail and Direct Bank. She also serves on the board of the Capital One Foundation. Since joining Capital One in 2011, she has held a number of leadership roles in the Retail and Direct Bank. In prior roles, she led sales and service strategy for Capital One branches, small business banking, and investing. Prior to Capital One, Windbeck served as a Vice President at Morgan Stanley. She was formerly a Vice President at Wachovia Bank (eventually acquired by Wells Fargo). She began her career as a branch manager at Wachovia, later serving as an executive banker, business banker, and regional manager of branches and small business banking. Windbeck earned her Bachelors in Political Science and Business Administration from the University of North Carolina at Chapel Hill. She resides in Reston, Virgina, with her husband, Ken, and stepson, Kyle.