20 Summer Side Hustles That Are Perfect for Students
By
Samantha Rose
Samantha Rose is a personal finance writer covering financial literacy for OppU. Her work focuses on providing hands-on resources for high school and college-age students in addition to their parents and educators.
Read time: 11 min
Updated on January 11, 2023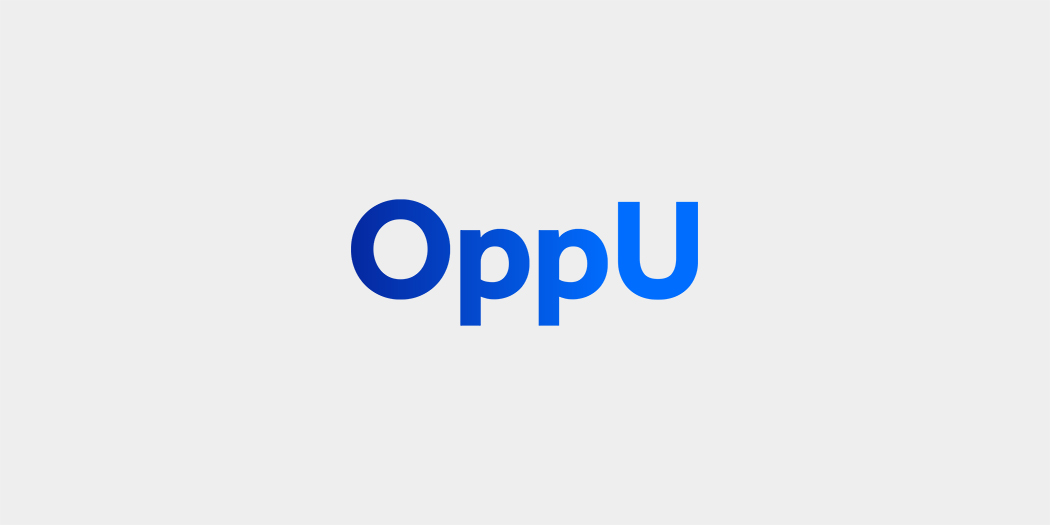 Summer job? How about a hustle?
For many students, summer begins with a job hunt. Longtime go-tos like retail and food service offer income and work experience. But the coronavirus pandemic has hit the economy hard. Shelter-in-place orders have shuttered businesses. Seasonal gigs might be hard to find.
So what options do students have now?
One to consider is starting a side hustle. Typically, a side hustle supplements full-time work. But with enough hours, it can become a primary source of income. The benefit of side hustles this summer is that many are remote. They can also be picked up as availability allows and continue into the school year.
Interested? Here are 20 hustles for students to consider.
No. 1: Freelance writer
A freelance writer produces text needed by a client — blogs, social copy, newsletters, or white papers. The work is flexible and many students are already qualified.
"As a student, you most likely already have more than enough writing ability to make it happen," said Jason Lee, the CEO of Freelance Master Course.
Students are masters of reading, synthesizing, and explaining high-level concepts. (Thanks, academic papers.) Translate that expertise into the written word and you're set.
Further, freelance writers have the flexibility to work part or full time. Create your own hours. Charge per hour, per word, or per project. Work as much or as little as you want. Ramp up projects in the summertime and then decrease the workload come fall.
"Not only will you be making money, but you will be building a nice portfolio of bylines and notoriety," said Lee. "These sorts of things can help on resumes and in job interviews in the future."
No. 2: Resume writer
Writing a resume is daunting. How much experience do you include? How do you describe each role? And how is it formatted? That's why there are dedicated career courses and professionals who aim to simplify the resume writing process.
If you've learned the secret to writing a standout resume, consider offering your services to others.
Students who are skilled writers can charge to write or edit others' resumes. Advertise your services on a professional site, such as LinkedIn, or spread the word with your peers. Chances are a less-experienced student is looking for guidance.
No. 3: Transcriber
Transcribers record everything from meetings and seminars to research and interviews. Although students can earn money transcribing, that's not the only reason why it makes for a smart side hustle.
"We provide transcription services to a number of different industries which can be an introduction for many students to fields they may not otherwise have an opportunity to see," said Ben Walker, the CEO and founder of Transcription Outsourcing, LLC.
Transcription is necessary in a number of industries, including medicine, law, law enforcement, finance, academia, and business, Walker said. The main skills needed are a strong grasp of the English language and fast typing skills.
"Most students are very good with typing speed, technology, and working with a computer for hours at a time which means they are halfway there already," he said.
No. 4: Tutor
There's usually a high demand for academic tutors year-round, especially English language tutors. Language tutors assist second-language speakers around the world who want to strengthen their skills.
To qualify as a tutor, students need to meet a few requirements. Prior tutoring experience often isn't necessary. But they must be native English speakers.
"While the at-home flexibility is a plus, the hours can be a bit strange — clients for these services are often from China or other Asian countries," said Dr. Steve Tippins, a professor of 30 years.
Students have to combat time zone differences, but the earning potential and flexibility outweigh scheduling sacrifices. Students can work according to their own schedule as time permits. This allows them flexibility once the summer ends, if they choose to continue tutoring.
To sign up, find an agency. Cambly and 51 Talk come highly recommended. Cambly allows free-form, conversational lessons, while other companies follow a structured lesson plan, Tippins said.
"A word of caution: be sure to vet the companies you apply to before accepting a position — some treat their tutors significantly better than others," he said.
No. 5: Tester
Reviews and customer testimonials are key to developing and improving a business. In fact, top companies are willing to pay top dollar to hear from their customers.
Students can become testers by signing up through testing companies. Complete third-party reviews, surveys, or studies of products, websites, and mobile applications. In exchange for honest feedback, a tester receives compensation. Basically, speak about your experience candidly. That's it!
No. 6: Mentor
Older students are excellent candidates to act as mentors. Mentors are crucial to developing professional socialization, knowledge, and skills.
"Mentors offer essay editing, feedback, interview prep, and guidance over video chat, offering students world-class application advice," said Alex Thorburn-Winsor, the co-founder of Squired.
Companies like Squired connect students preparing for college or a career with student mentors. Mentors set their own schedules, accept or reject mentee applications, and earn money according to their individual financial goals.
"College students are uniquely suited to mentor students going through the process themselves, as their advice comes from recent, first-hand experience with school specific processes," Thorburn-Winsor said.
No. 7: Shopper
Are you fashionable? Students with a sense of style are well-suited to become personal shoppers.
Personal shopping services are often concentrated in wealthy urban areas. People in these areas want shopping advice or recommendations. Often personal shoppers are employed by department stores, but not always. You can be a successful freelance or online personal shopper.
Similarly, retailers are searching for another type of shopper. A mystery shopper is a consumer who is paid to buy in secret, while documenting their customer experience. This can be done in the store or online. Become a secret shopper by searching for an agency or by directly pitching retail companies.
No. 8: Seller
One way to easily generate money is to sell items. People scour the web in search of anything and everything. If you happen to have it, they'll buy it.
For instance, you can round up used items gathering dust in your home, like furniture, clothes, appliances, or electronics. If you're gifted at sourcing items found in thrift stores, garage sales, or elsewhere, then consider re-selling antiques, collectibles, or vintage at a markup.
There are a variety of established platforms to use for selling. Shopify, Ebay, Craigslist, Etsy, Poshmark, Depop, and Mercari are popular options. But be wary of fees and taxes. These websites often take a portion of the profit. Another option is to build your own custom ecommerce site to keep more of the profit.
No. 9: Dropshipper
Dropshipping is a business model in which sellers coordinate the delivery of products rather than stock the products themselves. One common example of this is Amazon sellers. They list products that they don't keep on hand and arrange with a third-party manufacturer to fulfill the order when they make a sale.
The main benefit of dropshipping is that it doesn't require high startup costs. This keeps risk low for students just starting out.
Students must have a strong interest in entrepreneurship and marketing. Dropshippers primarily focus on marketing and customer service. Take quality photos, write descriptive listings, and craft an overarching brand message. Liaise directly with potential customers to secure the sale. This will help you stand out from the crowd.
Students successful at dropshipping can advertise their skills to even more sellers. Offer to list their goods on your site and then collect a commission on each sale. Think of it as a virtual consignment shop.
No. 10: Skill-based worker
Students who want to start a business should stick to a service that they can offer locally and for low upfront costs, said Brett Murphy Hunt, owner of Brett E. Murphy Tutoring & Consulting Inc. That's why she tells her students to start with what they know.
Find your strength and figure out how to monetize it.
For instance, an education major is well-suited to create an enrichment class for students, she said. Likewise, an arts major could offer one-on-one art classes.
That's what's great about marketplace sites, such as Upwork, Freelancer, and Fiverr. These sites allow users to sell their skills and services on a per-project or hourly basis. Gigs typically have a low starting dollar amount but can easily surpass a few hundred dollars.
No. 11: Virtual assistant
Many small and mid-sized businesses have a growing need for virtual assistants to provide support services. A virtual assistant helps with administrative tasks, social media, booking, and routine operations. Assistants can specialize in a number of areas.
Since virtual assistants can work anywhere in the world, it's an ideal side hustle for students interested in flexible, remote work.
Interested students should determine the services they'll offer, decide on prices, launch a website, and build relationships through networking and pitching.
No. 12: Blogger
Blogging isn't the best method to earn immediate money, but it can create a passive income down the line. Bloggers find a niche and then write about that niche in a unique or relatable way. Any student with access to the internet, a blogging platform, and an idea can create a blog and start gaining readers.
Once ready, bloggers monetize their work through a paid offering, such as ads, products, or coaching. A blog is relatively easy to maintain. Stay consistent and post content that keeps readers interested.
No. 13: Content creator
Content creators know their audience and provide meaningful resources, such as blog posts or photographs to this demographic. When working with clients, such as brands, a content creator leverages their loyal audience to produce content that provides interest in the client.
Content creators often make money through direct advertising or affiliate programs. Direct advertising is intended to yield an action from the customer, such as a website visit or product purchase. Affiliate programs allow creators to link to products or services at other companies, earning a commission for each sale.
A great way for students to become content creators is by producing content independently or for a company.
No. 14: Influencer
An influencer is a person who has carefully built an online brand. They make money through sponsored posts, social media takeovers, and selling products.
Social media sites allow anyone to start a side hustle as an influencer. Students, start posting in an intentional way and maybe you'll rise up the ranks to influencer status.
No. 15: YouTuber
Anyone can become a YouTuber, a person who films, edits, uploads, and stars in videos on the popular video-sharing website. Making a profit is another story.
Successful YouTubers are entrepreneurs. They must remain relevant in a highly competitive market. An entertaining or educational YouTube video can earn a decent profit. YouTubers generate income through AdSense advertisements, sponsorships, and affiliate links.
No. 16: Podcaster
Channel your passion, buy a microphone, and start a podcast. A podcast is an audio program, similar to a radio show, but listeners tune in on their smart devices wherever and whenever they like.
Students interested in becoming a podcast host, or a podcaster, must understand that it all comes down to the listeners.
Acquire and build a strong connection with listeners. These people often share your passion. Once they find your podcast, make sure they stick around.
And as your podcast grows, so will the sponsorship opportunities.
No. 17: Affiliate marketer
Affiliate marketing is the process of promoting a product or service from another company in exchange for a commission. Students interested in this side hustle must be charismatic and willing to learn.
"If the student is a good networker and is an influential figure in their circle, they could do well in affiliate marketing and create a long term influential persona for themselves," said Tammy Huynh, a branding specialist and the owner of The Creative Folks.
Affiliate marketing is about finding and selling the right product from the right brand. Students should take care that products they promote align with their genuine interests. Tech savvy students will have an additional edge over the competition.
"Students are ideal because they will ideally have the knowledge to dominate that social media space and build connections and additionally have the time to work on it," Huynh said.
If you choose to become an affiliate marketer, invest time in identifying your audience and defining your brand before reaching out for potential affiliate marketing partnerships.
No. 18: Course creator
If you have a skill, hobby, or topical knowledge then consider creating an online course to share your knowledge. Depending on how popular your course becomes, you could earn a substantial income.
Use an online platform, such as Udemy or Teachable, to upload a course and earn money. Each platform differs in its requirements, but the process is typically the same.
Find a topic.
Create the course.
Price the course.
Create a sales page.
Launch the course.
Promote the course through free assets, such as an ebook, cheat sheet, or mini course.
Students may be initially drawn to creating an online course because it is profitable. There are several other reasons to create a course, including the experience gained, the boost in authority, and the high return on investment.
No. 19: ebook author
Turn your million dollar idea into an ebook. Writing an ebook gives students the opportunity to provide valuable content to readers. The subject matter can answer a question, solve a problem, or entertain.
The online format simplifies the publishing process, making uploading an ebook accessible to anyone. And a well-received ebook can provide a steady passive income.
Take it a step further and turn the ebook into an audiobook. Create and sell your audiobook on a platform like Audible or iTunes. The right idea can garner interest no matter the format.
No. 20: Personal trainer
Gym buffs unite. A student who lives a healthy, physically fit lifestyle can become a personal trainer.
Find clients, like fellow students, who are interested in achieving fitness or weight-loss goals, but need guidance. During the summer, plenty of people are looking to maximize their free time by recommitting to wellness goals.
The most convenient part of being a personal trainer is that it can be done from anywhere. Virtual coaching is rising in popularity. Sign clients up for one-on-one coaching. Or create evergreen content, such as workout videos and meal plan schedules that clients can access for a fee.
Bottom line
With the economy on shaky ground, a summer side hustle is a great option for students. Earn extra cash, develop skills, and boost your resume. It just might pay off.
Article contributors
Brett Murphy Hunt, M.A., teaches MBA courses at Assumption College and business writing at Northeastern University. Hunt has owned Brett E. Murphy Tutoring & Consulting, Inc., a seven-person tutoring company, for nine years. As a premier small business in education-forward Metrowest Boston, her company tutors in all subjects, provides college and career consulting, and assists clients on career documents and interview prep.
Tammy Huynh is a branding specialist with a concentration in graphic design and has a love for teaching and helping others through her experience. With that, Huynh opened The Creative Folks, a branding firm and a team of content creators. The Creative Folks are dedicated to being the bridge between creativity and business by helping businesses with their creative needs and helping creators learn about business. In her free time, she's into endless IG scrolls, games, anime, and content creation.
Jason Lee is the CEO and lead instructor at Freelance Master Course. Prior to his time at FMC, Lee worked as a freelance writer with a passion for writing about dating, banking, tech, personal growth, and personal finance. As a business owner, relationship strategist, and officer in the U.S. military, Lee enjoys sharing his unique knowledge base and skill sets with the rest of the world.
Alex Thorburn-Winsor is cofounder of Squired, a platform that connects students applying to competitive universities with mentors who have been through the application process themselves. Mentors offer essay editing, feedback, interview prep, and guidance from first hand experience at a rate significantly below traditional college consultants. Students can see Mentors' profiles, essays, and stats to match with mentors with similar interests, strengths and goals. Mentoring sessions are enabled through a two-way approval scheduling system over video chat, offering students world class application advice no matter where they live, which school they go to, or who they know.
Steve Tippins, Ph.D., received his doctorate from Florida State University in 1988 and went on to work for Indiana State University, Howard University, Roosevelt University, and the University of Wisconsin–La Crosse. He has also worked as a Ph.D. mentor for Walden University and NorthCentral University. Dr. Tippins has been published over 50 times and even wrote a book that was translated into Japanese. However, his greatest passion is helping students achieve their goals. To that end, he serves as a career and dissertation coach at Beyond Ph.D. Coaching, where he helps students complete their doctoral programs and navigate the professional world beyond.
Ben Walker is a CEO, entrepreneur, and visionary leader who enjoys helping others become successful in business and in life. Walker's company, Transcription Outsourcing, provides user-friendly and cost-effective transcription services for the medical, legal, law enforcement, and financial industries for organizations all over the world. Walker is a sought-after thought leader and has made contributions to publications like Entrepreneur Magazine, Inc., Forbes, and the Associated Press.