College Financial Wellness Programs
By
Samantha Rose
Samantha Rose is a personal finance writer covering financial literacy for OppU. Her work focuses on providing hands-on resources for high school and college-age students in addition to their parents and educators.
Read time: 13 min
Updated on December 1, 2022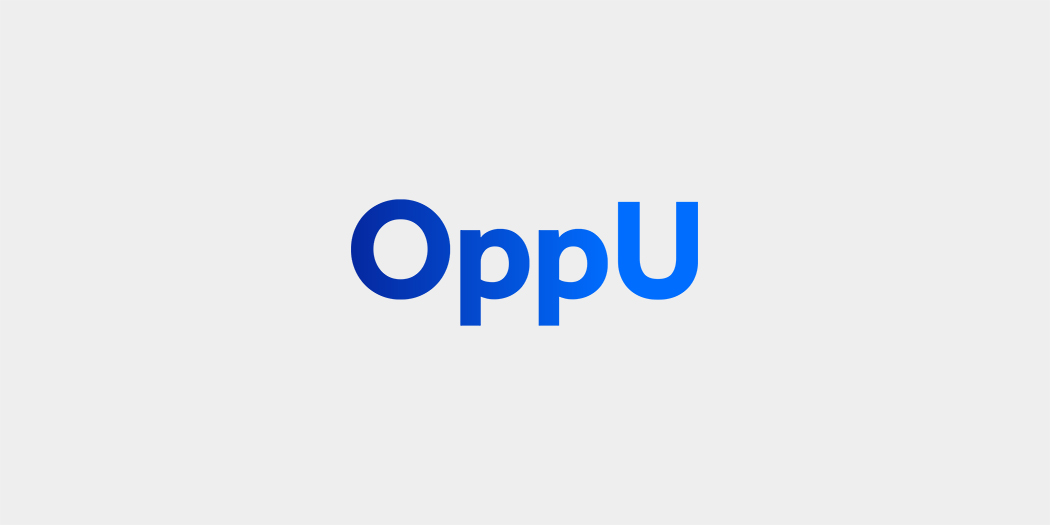 These pioneering personal finance programs take a holistic approach to student money management.
What is financial wellness? Well, essentially, it's an approach to financial education that emphasizes overall financial health in addition to providing a traditional working knowledge of money management. It promotes good financial habits to address both current and future financial challenges.
Around the country, colleges and universities have incorporated financial wellness initiatives into the services they offer students. And the need for it is clear: average student loan debt has increased $20,000 in the past 13 years, and 70 percent of college students report feeling stressed about their finances.
We spoke to some of the nation's top financial wellness programs about the unique services they offer their students. Their answers reveal a broad range of innovative strategies and creative solutions, as well as the hard work and dedication necessary to make them happen. All four of these institutions are represented in the Higher Education Financial Wellness Summit (HEFWA) advisory and student experience committees, making them thought leaders on the topic and experts at the forefront of financial wellness.
"Financial Wellness for College Students" Program, University of Illinois Extension
Kathy Sweedler, a consumer economics educator, runs the Financial Wellness for College Students program at the University of Illinois Extension. She works with students to relieve financial stress in the present and lay the groundwork for financial success in the future. Her role is to "take research-based information and translate it into information that people can use in their daily life," she said.
The history of the program began in 2008, when an opportunity presented itself on the University of Illinois Urbana-Champaign campus to create a peer-educator financial wellness initiative through a partnership with the school's division of campus recreation. The goal of the program is to provide free services to University of Illinois students on how to manage their money and make informed financial decisions. Financial Wellness for College Students targets a mix of undergraduate and graduate students, with unique programming catering to each group.
| | |
| --- | --- |
| | Kathy Sweedler heads the Financial Wellness for College Students program at the University of Illinois Extension. |
Services
The University of Illinois Extension provides a number of services to promote financial wellness:
One-on-one financial wellness counseling
Group presentations to campus clubs and organizations as well as campus staff
A resource center with helpful financial education materials
Referral to related financial community and university services
Financial wellness peer educators are trained by Sweedler to work one-on-one with students on a number of personal money management topics that include managing and organizing expenses, building credit history, paying down debts, and understanding loans.
Digital outreach
The financial wellness program has a current annual reach of 2,000 students. According to Sweedler, a lot of the program's outreach to encourage participation is done online, which she says is a great way to find and generate interest among young people. The program currently has dedicated social media accounts, e-newsletters, and a monthly webinar series called "Get Savvy—Grow Your Green Stuff." To produce the webinar, the program partners with several campuses in Illinois in addition to their main partner, the Student Money Management Center for the University of Illinois (SMMC). Sweedler says they aim to encourage active learning through their webinars by using chats and links. Get $avvy webinars are archived on the Financial Wellness for College Students Youtube page to be accessed at anytime.
Partnerships
The Student Money Management Center, a division of University Student Financial Services and Cashier Operations, houses other critical financial services that aim to empower students through financial literacy programming and education. One result of the financial wellness program's partnership with SMMC was the development of a financial wellness survey made specifically for international students. The purpose of the survey is to identify these populations' unique financial struggles and habits.
"Live Like a Student" Program, University of Minnesota Twin Cities
The financial wellness program at the University of Minnesota Twin Cities has existed for over 15 years in some capacity, whether online or through classroom presentations. Nate Peterson, the associate director of One Stop Students Services, which houses the Live Like a Student program, spoke with us about treating financial wellness as one component of student well-being to be integrated into mental, social, spiritual, and other wellness identities.
Currently, Live Like a Student is part of One Stop Student Services, where students go to find information regarding registration, records, financial aid, billing, payment, and veterans' benefits. Since students already trusted One Stop as the authority on all things money—financial aid, student accounts, and bills—it made sense for the university's financial wellness department to live there as well.
When the program was created, a dedicated financial wellness committee was created. The committee is made up of approximately half a dozen staff members who retain other full-time positions but contribute to financial wellness initiatives. This is one way that University of Minnesota Twin Cities differs from other schools, Peterson said. They don't have a center focused exclusively on financial wellness. Rather, they have staff members who work with students on different financial wellness avenues.
When Peterson took charge of the financial wellness program six years ago, he changed the department's direction by putting greater emphasis on connecting with students at their level and providing relevant and timely financial information. The department also made the decision to require all full-time staff to become certified in personal financial management. This meant that all 30 counselors who are available to students—whether in-person, on the phone, or via email—would learn about core areas including retirement, risk management, and investment planning. Not only did these certifications add necessary financial tools to the program's collective toolbox, but it allowed staff to better connect with students on all topics, from student loans to creating a budget.
"Empowering those individuals to work with students on financial wellness was a gradual next step for our office," explained Peterson.
| | |
| --- | --- |
| | As the associate director of One Stop Student Services, Nate Peterson oversees the Live Like a Student program at the University of Minnesota. |
Digital outreach
Live Like a Student has a number of digital areas, including the website, social media, and online education. The quick 15-minute Effective U education modules were created in partnership with Student Academic Success Services. Using the modules, students are able to identify their income and expenses, create a budget, develop financial goals, and more.
Finding creative partnerships "is one of the most important parts of financial wellness at any institution," Peterson said. Working with not only financial professionals, but also those in academic advising, orientation committees, and housing and residential life, helps to ensure that students are having conversations about finances and feeling supported in them from all different perspectives, he explained.
In-person presentations
The first time that the financial wellness team interacts with students is during orientation and Welcome Week, when they produce presentations for all incoming first-year or transfer students. Presentations, which consist of three 25-minute topics geared toward undergraduate students, make up a large portion of Live Like a Student's overall outreach campaign.
For graduate students, the financial wellness program has unique partnerships with graduate and professional programs across the institution, including the medical, veterinary, and law schools. Professional students, who are often older, typically have questions related to their careers, mortgages, and car payments.
Workshops
This year, the program piloted a new workshop series for freshmen students. Participating students were automatically entered into a drawing for a $1,000 scholarship, with funds secured from the central budget office. Students were able to take workshops on eight topics that included budgeting, credit and credit scores, living within one's means, and others. The series was successful, with nearly 400 students attending sessions. Almost 100 percent of participating students self-reported that they gained new information to implement in their financial decisions. Regarding this, Peterson said that "[m]aybe they didn't learn everything they needed to know—and they probably didn't and that's okay—but the fact that they have one tangible thing that they can walk away and make a change, I think that's extremely important."
Financial wellness appointments
One of the standout features that the Live Like a Student program offers is free one-on-one financial wellness appointments available to all University of Minnesota Twin Cities students. The certified counselors shine in these tailored 30- to 40-minute sit-down conversations and tackle everything from how to create a budget to the status of student loans.
"I think the majority of students do like talking about budgeting—it's just what an 18-to-22-year-old for the most part is talking with us about," said Peterson. However there are plenty of personal and situational topics that students need help with "and just the fact that they have this on campus as an option for them is a really great thing."
Partnerships
Integrating student feedback is a key determinant in the effectiveness of reaching students. As such, the financial wellness program employs a college intern, who is in charge of liaising with student groups and maintaining an online presence. For example, one such student group is run through the Family Social Science department and contributes valuable insights on the college student experience.
"InSight" Program, Champlain College
The Insight program at Champlain College is another financial wellness program that's taking a holistic approach to student financial health.
"At Champlain we take a pragmatic approach with our personal finance education by requiring every student to participate in our InSight program," said Jimena Huaco, the assistant director of Talent Education Management at Champlain College. "Through this program, we empower our students with a practical, hands-on education that addresses different topics through an intentional timeline that aligns with the progression of a college student."
The InSight program has two tracks: "Career Positioning" and "Personal Finance." All students complete a series of track-specific milestones each year that are designed to help them assess their personal value proposition and develop essential financial skills. Upon graduation, students are well-prepared to transition successfully from college to their chosen careers. The best part? The InSight program promises all of this at no additional cost to a student's academic education.
| | |
| --- | --- |
| | At Champlain College, Jimena Huaco empowers students with hands-on education to prepare them for life after graduation. |
Career Positioning track
For this track, students create a career marketing plan to highlight their unique skills and strengths. By graduation, they produce the following materials to aid them in their job hunt:
Career profile with a competency-based statement of skills
Resume and cover letter tailored to potential job positions with defined career goals
Professional LinkedIn profile
30-second elevator pitch that answers the question "Why should we hire you?"
Personal Finance track
In this track, students learn how to negotiate a salary, compare compensation and benefits packages, and acquire general money management skills. By graduation, they produce the following:
Personal financial assessment report tracking progress from freshman to senior year
Budget allocation report based on the projected earnings of their major
Cost of living analysis based on the location of their prospective job
Credit plan identifying the steps needed to improve their credit report and score
Loan repayment plan, if they took out student loans
According to Huaco, "[t]hese two tracks ensure students are understanding the interconnectedness of career choices and financial wellbeing as they prepare to become independent professionals."
The program intentionally takes a pragmatic approach and focuses on helping students develop the materials they'll need once they enter the job market and begin living independently.
"We maximize our time with our students and make our education deliverables-oriented. Most of our sessions prepare students to produce their own deliverables such as budget allocation reports, student loan repayment plans, credit action plans, cost of living analysis, etc."
Partnerships
Delivered and managed through Career Collaborative in order to ensure aligned standards, the two InSight education tracks rely on campus partnerships. This includes student leaders who make up the peer-to-peer education portion of the program, Huaco said. The peer educators are responsible for a number of tasks.
"[They] facilitate small workshop-style events, large events (such as Game of Life), one-on-one sessions and help us come up with new programming," Huaco said.
The Game of Life is a flagship program milestone that calls on student volunteers to teach freshmen about budgeting and expenses. Participating first-year students receive a starting salary based on their major and then visit booths set up to replicate real-world expenses, including housing, transportation, grocery, and pet costs. Students then balance their expenses and take a counseling session to review their financial decisions and the resulting outcomes. This is a great way for students to prepare to make financial decisions while taking into consideration cost of living, salary, employee benefits, and taxes.
Student Money Management Office, Austin Community College
The Student Money Management office at Austin Community College (ACC) supports the school's students by providing an accessible and informative financial education that enables students to make wise money choices. Karen Serna, the director of the office, explained that the program "conducts financial literacy workshops covering such topics as budgeting, credit, understanding and managing financial aid, and searching and applying for scholarships."
| | |
| --- | --- |
| | Karen Serna directs the Student Money Management office at Austin Community College. |
Workshops
During the 2017-18 academic year, the Student Money Management office conducted 227 workshops, reaching 4,244 students. One of the workshops, "Taking Control of Your Money," covered general financial topics including budgeting and credit cards. The other, "Finding the Money," provided information on how to search and apply for student scholarships.
Students who participated received a follow-up survey three months after the workshop. The responses showed a 13 percent increase in the number of students accessing credit reports and a 5 percent increase in students using budgets.
Rainy Day Savings
Freeing yourself from financial stress is one component of financial wellness. (Serna stressed the importance of having money set aside for emergency situations in order to "not [lose] sleep at night wondering how you're going to cover the latest financial hiccup.") To achieve this, the Student Money Management office created a Rainy Day Savings Program that challenges students to save $500 for financial emergencies with cash incentives.
The program was launched in September 2018 and has 46 students enrolled. Incentives are doled out in $25 increments for completing the following financial tasks:
Meet with a financial coach
Set up direct deposit or direct a portion of your tax refund into the account
Complete your Free Application for Federal Student Aid (FAFSA)
Maintain a balance of at least $475 for more than one month—this can include funds and previous incentives
To complete the program, students must satisfy the following requirements:
Open a new savings account at University Federal Credit Union (UFCU)
Make a first deposit within one month of opening the account
Complete an online financial literacy course within three months of opening the account
Meet eligibility requirements
Make deposits into the savings account
Text message notifications
ACC's Student Money Management program also boasts a text message notification system with over 4,000 subscribed students. The program keeps student up to date on money-related deadlines such as tuition payments and financial aid disbursements. In collaboration with the financial aid office, a financial education scavenger hunt was conducted through the text message program. The texts are also used to provide money management tips.
Financial counseling appointments
There are three options for financial coaching available to ACC students: on-campus sessions with ACC staff, virtual (phone and webcam) appointments with the program's partner Adventures in Education, and in-person meetings with coaches from Foundation Communities, a local nonprofit organization. The one-on-one financial coaching is available free to students and their lower-income households.
Further, the Student Money Management office invests in ACC's staff, providing individuals with financial counseling training. "Talking to Students About Money" teaches ACC staff how to integrate financial conversations—including budgeting, student loans, and credit—into everyday student interactions.
Partnerships
ACC also offers a peer mentor program that connects mentors with students interested in learning about personal finance.