The College Money Advice You Wish You Heard
By
Samantha Rose
Samantha Rose is a personal finance writer covering financial literacy for OppU. Her work focuses on providing hands-on resources for high school and college-age students in addition to their parents and educators.
Read time: 5 min
Updated on February 23, 2022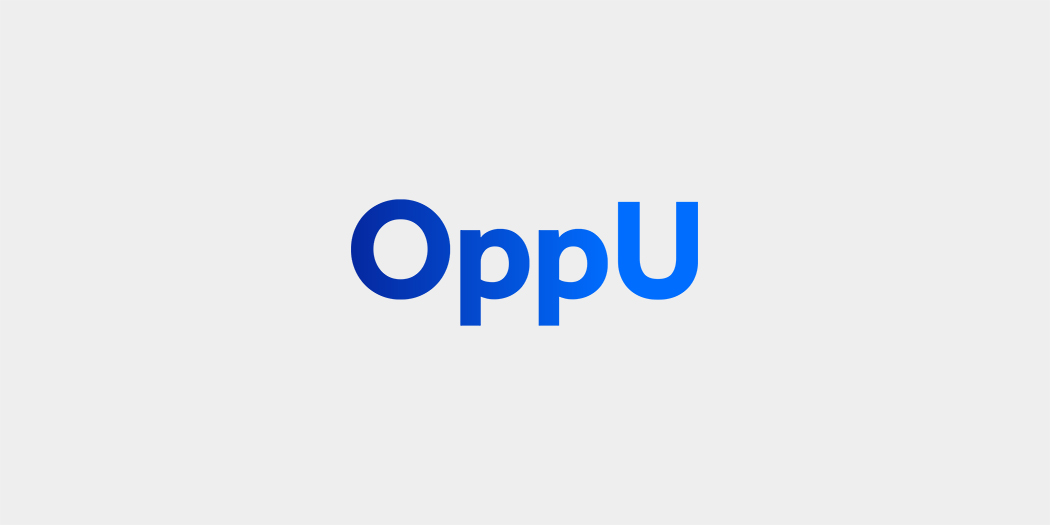 Live and learn? Here's how to learn and live.
What money advice would you give your former college self? Spend less? Save more? Don't blow your money on overpriced coffee?
For many students, college is a crash course in personal finance. They manage a budget; they pay bills; they face student loans. It's trial by fire, and most of them, unfortunately, make mistakes.
Learning about money the hard way is basically a rite of passage. But it doesn't have to be.
We asked four educators and finance professionals to share the money advice they wish they heard in college. This is what they told us.
No. 1: Submit the FAFSA to score unexpected financial aid
Only some students can afford college tuition without monetary assistance. For everyone else, there is financial aid.
Students who need help paying for college should fill out the Free Application for Federal Student Aid (FAFSA) completely and promptly. The FAFSA automatically qualifies students for low-interest federal loans, grants, work-study, and scholarships.
"I tell families to submit the FAFSA, and if necessary, the CSS Profile financial aid forms early, before the end of the fall semester," said Jim Anderson, a college and financial aid planner.
The FAFSA tends to be difficult and time consuming to fill out, but we've compiled a FAFSA guide covering everything you need to know. Students should make sure to budget enough time to organize their financial documents and submit the FAFSA ahead of deadline -- typically around June 30.
"While a family may not receive the Pell Grant or any other need-based aid, no one really knows where the school's cutoff is for need-based endowed scholarships," Anderson said. "Submitting your financial aid forms early means you could get one. Not filling it in means the school doesn't know you have a need and your name is not considered for the award."
It never hurts to complete the FAFSA, so every college student should make submitting it a priority for their college checklist.
No. 2: Explore the benefits of joining an honor society
Academic achievement in college is a huge accomplishment. One benefit of being a high-achieving student who earns good grades is attracting the interest of honor societies, those that are both campus-based and online.
Have you heard of the National Honor Society? It's a nationwide organization for high school students. A college honor society is similar in that it offers membership to select students for their high marks.
Take an opportunity to explore honor societies, because they provide benefits such as international networking and scholarship awards.
"One thing students might now know is that there are many scholarship opportunities available to them [for high academic achievement], even for first- and second-year students," said Steve Loflin, the founder of the National Society of Collegiate Scholars. "Students should take a collective look at all of the opportunities that are out there and decide which might be the most applicable. This includes honor societies."
In exchange for a membership fee, students receive exclusive benefits from their honor society. Members are able to network with local, national, and international leaders, giving them a huge advantage over their peers. Honor society students are privy to study abroad opportunities, internships, and job offers that are reserved solely for members. In addition, students have access to financial sponsorship, such as scholarships and grants.
"Benefits vary by honor society but often include access to scholarship dollars, discounts to internships and graduate school resources, community service, leadership training, and programming for soft skill development," Loflin said.
If you have invested the time and effort to earn a high GPA, then why not reap the benefits? Consider becoming an honor society member.
No. 3: Build credit the right way with a student credit card
Mishandling a credit card can be a costly mistake for students. Americans rang in 2020 with a record-high of nearly $1.1 trillion in revolving debt. In fact, the average balance on a credit card is almost $6,200!
Used responsibly, a student credit card offers a safe route to building credit while giving cash back on purchases, like expensive textbooks.
A student credit card is a regular credit card marketed for students. They both work the same, but student cards have lower credit limits. Young people are also more likely to be approved for student credit cards with less stringent credit requirements.
"The advice that I shared with my two college-age sons the summer before they went away to school was to get their own credit card so they could begin to build credit for when they finish college," said Stacy Miller, a certified financial planner.
In the market for a student credit card? Keep in mind that the best cards offer $0 annual fees, a rewards program, and report to the three major credit bureaus -- helping students to build credit history.
One major benefit of a credit card is facilitating honest financial discourse between students and their parents. For example, in college Miller treated credit like free money. She draws from her mistakes to advise her sons to only buy what they can afford.
"Now my boys like to update me regularly with their credit score," she said. "I'm most excited that they've taken an interest in building and keeping a good score. This will serve them well when it comes time to buy a new car and buy their first home. I'm glad that this advice positively affected their financial security."
No. 4: Choose financial independence over excessive spending
Financial independence is the holy grail that everyone desires. It is the ability to support your ideal lifestyle for the rest of your life with your savings or investment earnings. Imagine the possibilities of living without needing to earn money to survive -- you could follow your passions!
But in order to attain financial independence, you'll need to live below your means. Essentially, don't spend all the money you earn.
"Start now to live below your means," said Patti Black, a certified financial planner at Bridgeworth, LLC. "In other words, learn to control your money so it doesn't control you."
Students who desire financial independence, must make a conscious effort to budget. This is a tall order when the total U.S. debt level rose to a new record at the end of 2019: $14.5 trillion. Stressful, right? It takes perseverance, but living below your means allows you to avoid this type of debt stress.
Opt for smart financial decisions and you'll be well on your way to financial independence.
"For example, you may be able to afford the monthly payment on a new car when you graduate, but you will become financially independent faster if you pay cash for a used car and begin investing in a Roth IRA and/or your company retirement plan," Black said.
Bottom Line
What could you achieve with the right financial advice? College students, take advantage of these gems.
Article contributors