Financial Literacy for College Students
By
Samantha Rose
Samantha Rose is a personal finance writer covering financial literacy for OppU. Her work focuses on providing hands-on resources for high school and college-age students in addition to their parents and educators.
Read time: 6 min
Updated on February 22, 2022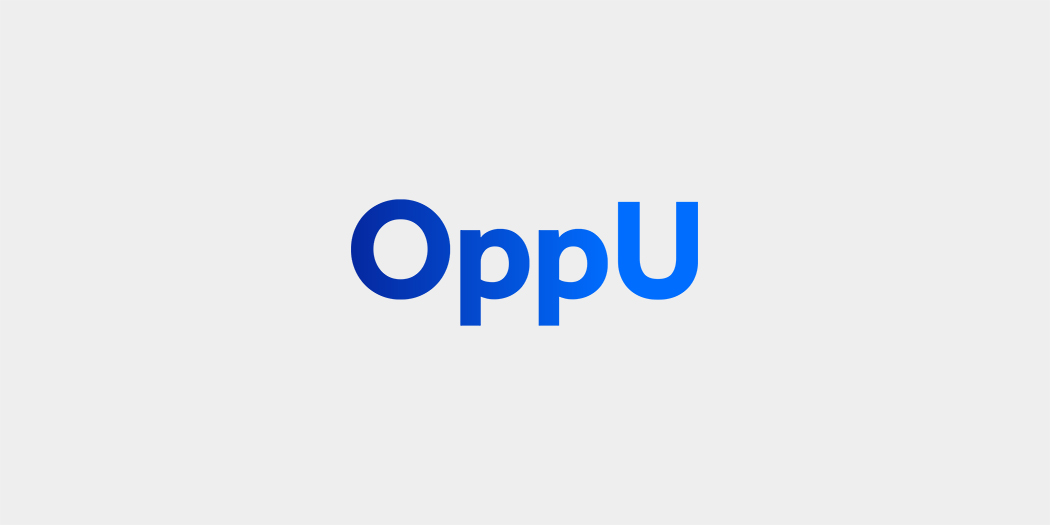 Essential money skills to navigate college and beyond.
College is a unique time for young people. They move away from home. They take on new responsibilities. They make big decisions — a major, a career, a salary.
With summer jobs and recreational spending under their belts, college students often already have some experience with financial basics. But with greater independence, it's critical to put those skills to use.
In this guide we present core financial literacy concepts to help college students take control of their money — and their future. We cover the following:
4 key financial literacy concepts for college students
1. Budgeting to reach financial health
Budgeting is a plan to track income and expenses. Creating a budget helps us determine where our money is flowing. College students typically have an idea of their future career, salary, and standard of living. But it's important for them to start managing their money now — no matter the amount — to reach long-term financial health after graduation. That's where a budget and financial plan come in.
Key Points
Living within your means. Living within the bounds of income and a budget is a financial tenet adults must learn. Take control of your money by tracking how you spend, save, and invest.
Budgeting. Budgeting is prioritizing income and expenses. Income should be equal to or greater than expenses. Assign a purpose to each dollar to know where your money is going.
2. Understanding the relationship between credit, loans, and debt
To avoid racking up debt, college students should understand different types of borrowing — credit cards and loans in particular. When used responsibly, these financial tools can contribute to a higher credit score and all the benefits it brings — more favorable interest rates and a better chance of approval for large purchases such as a car or home.
Key Points
Credit. Using credit wisely can build a strong credit score and history. A good score allows access to financial opportunities later in life.
Loans. Compare and evaluate loans to find the best terms, rates, and conditions. Whether it's a student loan, car loan, home loan, or personal loan, be sure to do thorough research.
Debt. Credit and loans cause debt. Debt that doesn't contribute to financial health should be avoided. Eliminate debt and reach financial freedom by choosing a debt-repayment strategy such as the "avalanche" or "snowball" method.
3. Saving and investing for the future
The future is a long way off for college students, making it easy to put off steps toward important financial milestones such as retirement or homeownership. But by starting early, students can pave the way for a secure financial future. College students should learn how to prioritize saving and investing by allocating a portion of their earnings to long-term financial goals. A small amount saved and invested can grow into a huge sum over time. That's the magic of compound interest.
Key Points
Saving. Saving money is key to reaching short- and long-term financial goals. Determine how much money to save by setting a financial goal, allocating money, and holding yourself to a timeline.
Investing. Investing is a key component to build wealth for the future. The earlier you start, the more you can make thanks to compound interest.
Retirement. Explore retirement options, including a 401(k) and a ROTH IRA. Always take advantage of employer-matched retirement contributions.
4. Becoming an informed consumer
By learning how to make informed spending decisions, college students can become financially empowered consumers. This includes understanding risk and how to protect against it with insurance.
Key Points
Decision-making. Use comparative shopping techniques to determine price, product, quality, quantity, and warranties. Consider and weigh the risks associated with financial decisions, especially when money is on the line.
Risk. Borrowing on credit or through loans comes with risk. Interest is charged on borrowed money, which makes each purchase more expensive than the cost of the original expense. The biggest financial risk is taking on debt. Make sure to save money in an emergency fund to cover unexpected costs without relying on debt-generating options.
Insurance. Purchasing insurance is one way to protect against financial risk. There are different types of insurance to cover individuals or property.
Online resources for teaching financial literacy to college students
1. 360 Degrees of Financial Literacy
Educational videos
Articles
Q&As
The American Institute of Certified Public Accountants (CPAs) created a free online comprehensive money management tool. 360 Degrees of Financial Literacy features 10 sections — and a detailed section just for college students. College Student 360 covers college costs, loans, budgeting, and more.
2. CashCourse
The National Endowment for Financial Education (NEFE) is a nonprofit that offers financial literacy programs. Created by NEFE, CashCourse is a financial planning and budgeting resource made with college students in mind. Sign up for free access to the articles, videos, and other interactive tools.
3. edX
The nonprofit edX is a joint venture between Harvard and MIT. The site hosts more than 2,000 free university-level courses from more than 140 academic institutions. It offers beginner- through advanced-level training materials. Perfect no matter where you are on your financial literacy journey. And edX courses also cover business and career topics for college students interested in adding to their skillset.
4. InCharge
The InCharge college financial literacy program contains 10 robust lesson plans. The nonprofit's resources cover a variety of topics, including budgeting, living alone, credit, and car loans. InCharge's resources provide the groundwork for major decisions after graduation — like buying a home, a car, and managing student loan debt.
Courses
Worksheets
Calculators
The NEFE created another financial literacy program that is great for college students. The Smart About Money program has financial resources to increase consumers' financial health. The free online resource provides self-guided finance courses with quizzes to test your knowledge at each step.
Books and textbooks for teaching financial literacy to college students
1. "Broke Millennial: Stop Scraping By and Get Your Financial Life Together" by Erin Lowry
Erin Lowry is a millennial personal finance expert you should know. Her book is aimed at financial newbies and covers topics such as splitting a bill and managing student loans. This youthful take on personal finance is sure to resonate with college students.
2. "Financial Basics: A Money Management Guide for Students" by Susan Knox
Knox wrote "Financial Basics" for college students and it's packed with helpful resources, worksheets, and advice. Readers learn about important financial tools, like credit cards and student loans. This book covers all the financial fundamentals — for college and beyond.
3. "Get a Financial Life" by Beth Kobliner
Don't know where to start? Kobliner has advice for that. Beth Kobliner's bestselling book, "Get a Financial Life," is a well-trusted resource for college students and recent grads. The topics, which range from taxes to investing, help students take control of their finances to live as independent adults.
4. "Personal Finance 13th edition" by Jack Kapoor, Les Dlabay, Robert J. Hughes, and Melissa Hart
This textbook, written by business and economics professors, is the holy grail of personal finance. College students can learn everything they need to live financially healthy lives by reading all 19 chapters. Pick up the updated and revised edition, which provides current information about key topics, including taxes, student loans, and health care insurance.
5. "The Total Money Makeover" by Dave Ramsey
When Dave Ramsey, a pioneer of personal finance, talks, everyone listens. He runs a successful financial education platform, radio show, and is a bestselling author. "The Total Money Makeover" tackles college, debt, marriage, and more. Set goals and achieve them with Ramsey's sound advice.