7 Questions to Ask Before You Make Payments During the Student Loan Pause
By
Samantha Rose
Samantha Rose is a personal finance writer covering financial literacy for OppU. Her work focuses on providing hands-on resources for high school and college-age students in addition to their parents and educators.
Read time: 4 min
Updated on January 14, 2022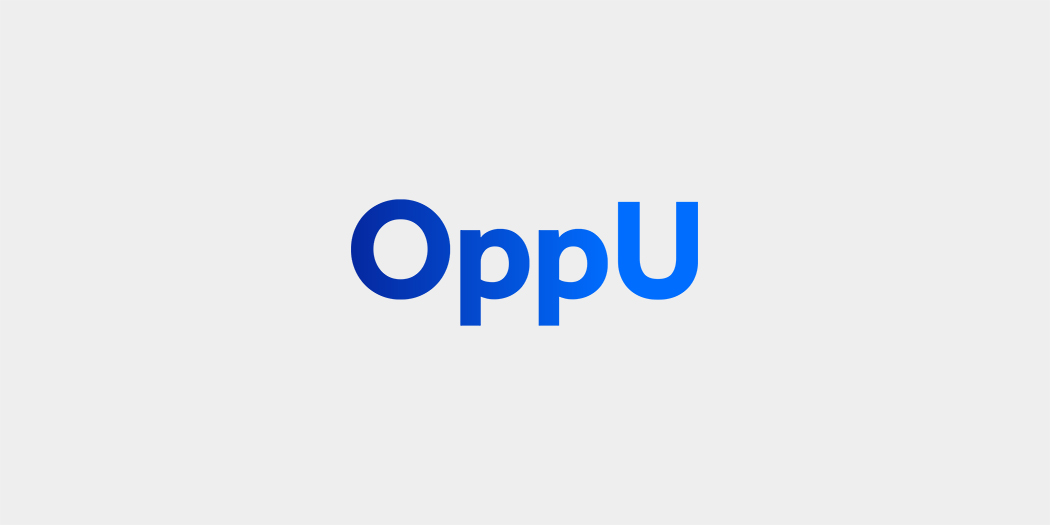 It's a smart time to pay if you can. But should you? And how?
In March, Congress paused most federal student loans through September. Borrowers who qualify don't have to make payments during this period. Loans also don't accrue interest.
But if your income was unaffected by the COVID pandemic, now might be a smart time to get ahead.
By continuing to make payments, you will pay down the interest that accrued prior to the pause. Additional payments will then be applied in full to the principal amount and you'll pay down the balance faster.
Bottom line: You save money.
But should you continue payments? It depends on your situation. Here are seven questions to help you decide.
1. How much money can I save on interest?
Borrowers who make student loan payments during the forbearance period will pay off their balances faster. Payments will go directly toward the principal amount. This is thanks to the 0% interest rate.
For instance, interest will only cost $173 each month for a 10-year, $30,000 loan at 7%. During the six-month forbearance, payments can go directly to the loan principal. Without interest, the borrower is chipping away an extra $1,000 that would normally be spent on interest.
Calculate your student loan interest to learn how much money you'll save. Any amount helps.
2. Is it worth it?
Any amount you pay now will reduce the overall cost of your loan. This is an opportunity that likely will not come again. The more you pay, the more you save on interest.
Be sure to carefully evaluate your financial circumstances. Do you have enough to cover essentials now and in the future? If so, extra payments may be a smart move. Any payment made during the administrative forbearance period can be refunded by contacting your loan servicer.
If you are worried about uncertain circumstances, consider building an emergency fund with the money you might put toward student loans. An emergency fund will help cushion unexpected loss of income or expenses.
3. How do I resume payments?
Eligible federal direct student loan borrowers will see that automatic payments have stopped. The interest rate should also have automatically dropped to 0%. In fact, any payments made since March 13 can retroactively be refunded by calling the loan servicer.
Borrowers interested in restarting payments should contact their loan servicer. To resume automatic payments, you must opt out of the administrative forbearance. Alternatively, you have the option to remain on administrative forbearance and make manual payments.
The loan servicer is the private company that manages payments of federal loans. To determine which loan servicer manages your student loans, you have a few options:
Be patient with loan service representatives. These are unprecedented times, and it's likely that your servicer is experiencing increased call volume and longer wait times.
4. What if I can't pay the usual amount?
Borrowers who wish to continue paying their loans during this time are free to do so. They may pay more or less than their regular payment amount.
If you can make a payment that is less than the regular payment amount, do it. Any amount helps, and the more you pay now, the more you'll save.
5. Should I make a one-time payment?
Yes. You can make a one-time manual payment in any amount you choose. The more you pay, the more you'll save in the long run.
This is a good option for borrowers who don't feel they can commit to regular automatic payments at this time.
If you have enough money to make a payment, contact your loan servicer. Arrange the one-time payment and continue to monitor your finances. If you are able to make a payment in the future, arrange another one.
6. What if I can't make a payment?
That's okay. Student loans are in forbearance for a reason.
Typically, borrowers should prioritize more pressing financial concerns — essential bills, high-interest debt, building an emergency fund. Consider allocating funds to these areas before making extra student loan payments.
If your circumstances allow it, student loan payments might make sense.
7. Are my student loans eligible for payment suspension?
At this time, automatic forbearance applies to many, but not all, student loans held by the federal government.
Certain FFEL Program loans that are owned by commercial lenders and certain Perkins Loans owned by academic institutions aren't eligible for suspension at this time. Further, non-federal student loans held by private lenders, such as banks or credit unions, aren't eligible.
If you are experiencing financial hardship but your student loans don't qualify under the coronavirus relief bill, contact your servicer. Lenders may choose to suspend payments or interest on a voluntary, case-by-case basis. They aren't required to do so by law, but many provide financial hardship services and resources.
Bottom line
The current student loan forbearance allows borrowers experiencing hardship to address other financial concerns. But if your income is unaffected, consider making payments. You'll take advantage of the 0% interest rate and save money in the long run.