8 Credit-Killing Mistakes that Recent Grads Make with Credit Cards
By
Samantha Rose
Samantha Rose is a personal finance writer covering financial literacy for OppU. Her work focuses on providing hands-on resources for high school and college-age students in addition to their parents and educators.
Read time: 10 min
Updated on February 23, 2022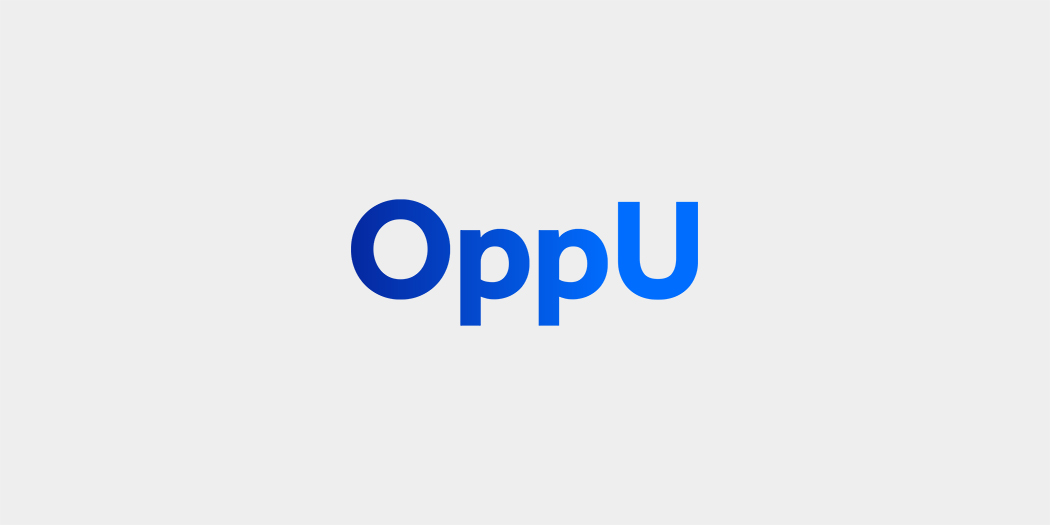 120 credit hours is a good thing. A 120 credit score? Less so.
---
Credit card usage among college students has declined thanks to legislation that prevents credit agencies from marketing to students. Unfortunately, loopholes still make students one of the demographics most targeted by credit card companies. In fact, 57 percent of students reported carrying at least one credit card, and that number jumps to 86 percent for graduates.
Many young people will sign up for their first credit card during college or immediately afterward. And while a new credit card may grant some new freedoms, it also comes with a lot of responsibility. Credit card mistakes, like falling for predatory credit card offers and practices, can greatly damage credit scores just when new credit users are starting out.
In February 2009, the Credit Card Accountability, Responsibility, and Disclosure (CARD) Act went into effect, making it more difficult for credit card issuers to target and market credit cards to college students, or those under 21. This act also increased the transparency of the relationship between institutions of higher education, including their affiliated organizations, and credit card issuers. The CARD Act requires the Consumer Financial Protection Bureau (CFPB) to submit a report to Congress about these relationships and make the report available to the public.
The 2009 law stipulates that, one, credit card issuers can't entice students to sign up for a credit card by offering tangible items; two, students under 21 must have either an independent income or a co-signer to qualify for a credit card; and three, credit card issuers can't issue pre-screened offers to students, or those under 21, without their consent.
However, this act hasn't entirely curbed predatory credit card practices. In reality, some credit card issuers have found ways to skirt the law. For instance, they can still offer enticing perks, like free pizza and t-shirts.
So what should current students and recent college grads do to avoid damaging their credit? We gathered the eight most common credit-killing mistakes that recent grads face when it comes to credit cards. Learn what to avoid from the pros.
#1 Not Establishing Credit
Perhaps one of the first mistakes that college grads make with credit cards is not starting to build their credit history while in college. A lot of young people either don't think that credit is important or simply don't know enough about it. Only 58 percent of students said that establishing credit was their number one reason for having a credit card. If not to establish good credit card practices and improve a credit score, then what purpose do credit cards serve? Sadly, many young people most likely use credit cards as a tool to fall back on when overspending. This subsequently racks up debt and starts a vicious cycle of paying interest and fees.
When done responsibly, signing up for a credit card that caters to students can be a good first step into the world of credit. The main requirement if you're under 21 is that you may need to prove that you have a steady income or you'll need to secure a co-signer.
One viable credit card option is student credit cards. A student credit card is tailored to meet the needs of young adults who have a limited credit history. These types of credit cards typically offer lower credit limits, no annual fee, and have more lax requirements for approval.
When looking for a good starter credit card, be sure to consider the rewards structure, the introductory annual percentage rate, and additional perks. For instance, many cards offer rewards such as cash back on your purchases. That means all those text books, fast food stops, and entertainment expenses will add up and give you a certain percentage back. Other cards focus on travel, gift cards, or statement credit rewards.
Student credit cards are a powerful option for building a credit history with limitations that promote good credit behavior. Still, you'll have to remember to use your best judgment as with any other type of credit card.
#2 Treating Credit Like a Necessity
According to personal finance blog and a licensed real estate agent Jaquetta Ragland, "[n]ew graduates should see credit cards as a tool and not a necessity." When used correctly, this tool can be used to boost your credit score. The trick is to only make purchases on a credit card that offers rewards or in cases of extreme emergency.
Students "should only use their credit cards for purchases such as hotel stays, rental car reservations and airline tickets," she said. "Since some credit card companies offer insurance for rental car reservations and other purchases, they would be covered in case of an accident."
Ragland warned students to "never get in the habit of using their credit card as a way to handle their everyday expenses or to pay their monthly bills." Keep your balances low and pay off what you charge to your credit card in full each month. These are the cornerstone rules of managing credit cards and building a positive credit history.
#3 Overspending on Credit Cards
In that same vein, overspending is one of the biggest mistakes that everyone, including college grads, makes when it comes to credit cards. This is the easiest and fastest way to rack up credit card debt. Learn these lessons before you find yourself in an overwhelming situation with bills you can't pay.
Recent college graduates tend to spend more than they save. If you're a graduate who has secured a job and salary, it's easy to view your ramen-eating and low-budget living days as long gone. This is a dangerous mindset to get in since it challenges the practicality of living within your means.
While piling up credit card debt is never good, it's especially dangerous when you're just beginning your career, since it can have lasting professional and personal consequences. By living outside of your means now, you'll be paying off credit card debt long into your late 20s and maybe even 30s. If you want to buy a car or a home in the future, then all of that credit card debt may hurt your credit card score from carrying a high balance, missed payments, and in the worst case delinquency or default.
#4 Letting Someone Use Your Credit Card
Generosity is an admirable trait, but not when it comes to finances. A good rule of thumb is to remain in control of your personal credit cards by not lending them to others.
"Many people have encountered the situation where a family member or friend asks to use your credit card," said Justin Lavelle, the chief communications officer for an online background check company. "Perhaps they don't have a credit card or perhaps they don't have room on their credit card to make a purchase," he said, adding that "[w]hatever the reason may be, it can be a potentially dangerous situation for the card holder."
The consequences of losing possession of your credit card, whether intentional or not, could be disastrous on your credit.
"A few of the things that can happen when your credit card is out of your possession is the card being confiscated after an identity check when making a purchase, loss of the credit card, abusing the privilege to use the credit card by making multiple purchases, and overage charges due to lack of knowing how much has been charged."
Your best bet? Not to "let someone use your credit card," he said. Don't let your family or friends' mistakes affect your financial future.
#5 Not Checking Credit Card Activity
Lavelle had some great advice about why it's crucial to monitor your credit card activity for those who hold even one credit card account.
"Unauthorized charges can appear on your card very easily and if you're not monitoring them, you may continue to overpay every month," he said.
Charges often "stem from fraud/abuse of your card by an outside person or vendor, charges for services you may have discontinued or never signed up for, and service charges you were unaware of."
Go through your credit card statement, either online or on your paper statements. Cross-check each purchase you made with what's listed on the statement. If something looks fishy be sure to report it immediately. "It's just smart business," Lavelle said.
#6 Waiting to Report a Lost or Stolen Credit Card
Have you lost or misplaced your credit card? It happens to everyone at some point. The important thing to do is act quickly in an effort to protect your account. In some cases what you initially believed was an error on your part may actually be a lot more nefarious.
"Many times people will assume it's their own fault, thinking they left it laying on the kitchen table or stuck it in the pocket of their coat, but in reality it was stolen," said Lavelle. "The longer you wait to report a lost or stolen the card, the easier it is for a thief to add fraudulent charges to your account."
What should you do if your credit card suddenly goes missing? Report it as soon as possible!
"If you report your missing credit card before any fraudulent charges are made, the faster you'll clear your account," he said.
Always be overcautious when it comes to credit cards. "Report a missing credit card as soon as possible—don't assume you misplaced it," recommended Lavelle.
#7 Responding to Phony Emails
Scammers are rampant both online and over the phone. Be on the watch for unusual emails or calls from people who may be posing as a credit card issuer, bank, or other financial professional.
"Credit card companies do not typically email you regarding your credit card and they will never ask you [for] personal information," said Lavelle. Scammers pose as people connected to banks or credit card companies and ask for personal information in an attempt to steal your login, identity, and ultimately hard-earned money.
"Replying to the email with personal information, even clicking a link and entering personal information, can give the scammer what he needs to commit identity theft," he warned. "Assume that any email asking for you to confirm personal information, submit personal information or click on a link is a scam."
Remember that you can always call the bank or credit card company associated with the call or email to make sure that it is in fact phony and to warn the company about the possible scam. Financial institutions take these threats to current and potential customers very seriously. With your assistance they may be able to track down the source and put a stop to it before someone is scammed into losing money.
#8 Applying for Retail Cards
A retail card is a type of credit card that certain retailers, such as department stores or airlines, offer to their loyal customer base. These cards can get you merchandise discounts, rewards, and other special offers.
Students are most likely to run into these types of credit cards while shopping in person at stores or online through pop-up ads. A store card, while a good option for some, come with dangers and should be avoided by most students. Interest rates on store credit cards are higher than many other types of credit cards. These types of cards also promote overspending since their added convenience at check out makes them hard to resist.
Be wary of sales associates who push you to sign up or send in an application. They're most likely trying to improve their sales or bonus if they're based on the number of customers they convince to open a credit card. Politely decline and finish up your purchase.
If you are a frequent shopper at a specific retail store, then perhaps a store-branded card makes sense. You'll be able to save more money by using that card on store purchases when compared to a regular credit card. Just be sure to research the true value of the store card before agreeing to apply. Some credit card applications are a soft pull, but a majority are a hard pull on your credit, which will briefly lower your score. Your credit won't take a huge hit when you apply for one new credit card, but several inquiries and new lines of credit will reflect badly to credit card companies. Don't go through with the application process unless you're serious.
Bottom Line
Credit cards can be a useful financial tool, but they can also be easily abused when the user doesn't have a solid understanding of how they work. This is even more true for recent college graduates, who are often new to the world of credit, but are a key target of credit card agencies.
Key mistakes that this demographic can avoid when using credit cards include:
Misunderstanding the importance of establishing a positive credit history early on.
Using credit for daily purchases as opposed to rewards-driven expenses, such as travel, education, dining, and entertainment.
Living beyond their means by overspending on credit cards.
Loaning credit cards to friends or family members.
Overlooking a statement error by not diligently monitoring credit activity.
Waiting to report or cancel a credit card that is misplaced, lost, or stolen.
Failing to identity a credit card scammer by phone or email and letting personal information get leaked to untrustworthy people.
Opening too many retail credit cards at the urging of pushy sales associates.
---
Article contributors
Justin Lavelle is the chief communications officer for beenverified.com, a leading source of online background checks and contact information. It allows individuals to find more information about people, phone numbers, email addresses, property records, and criminal records in a way that's fast, easy, and affordable. The company helps people discover, understand, and use public data in their everyday lives.
Jaquetta T Ragland is the owner of youngandfinance.com and is also a licensed real estate agent. She teaches personal finance education to empower individuals to make the right financial decisions in their lives.