Everything You Need to Know About the FAFSA 2020-2021
By
Samantha Rose
Samantha Rose is a personal finance writer covering financial literacy for OppU. Her work focuses on providing hands-on resources for high school and college-age students in addition to their parents and educators.
Read time: 5 min
Updated on November 15, 2022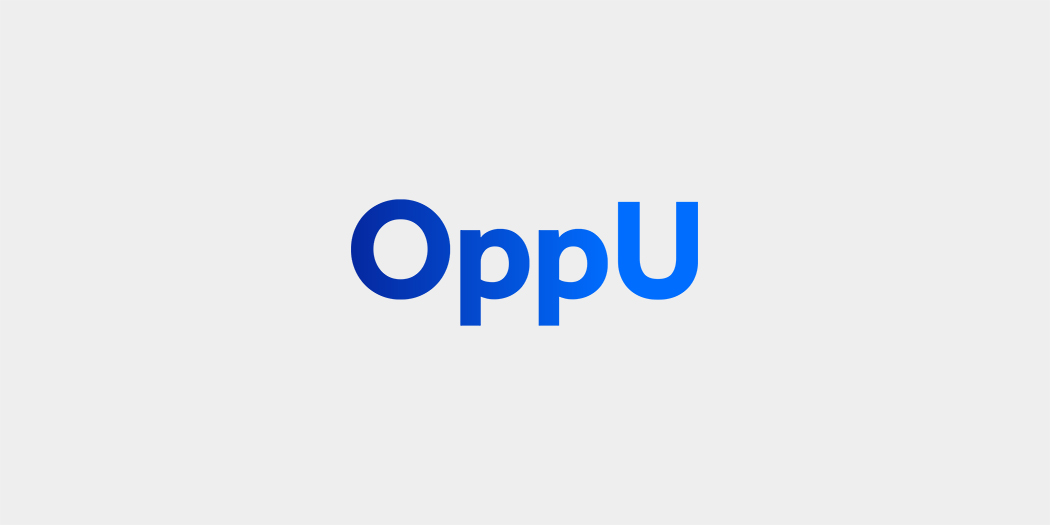 College shouldn't cost an arm and a leg. With the FAFSA, it doesn't have to.
Grants. Loans. Work-study.
Before unlocking the treasure chest that is federal financial aid, you'll need to fill out one very important document: the FAFSA.
The Free Application for Federal Student Aid is the form that's used to determine if you're eligible for aid. And while it isn't complicated, you might have a few questions if it's your first time going through it.
Trying to figure out how the FAFSA works? Here are some common questions that filers have — and answers to help you submit on time and accurately.
What is the FAFSA?
The Free Application for Federal Student Aid, or the FAFSA as it's more commonly known, is a form provided by the government that helps to determine a student's eligibility for college financial aid.
Not only does the U.S. Department of Education use the FAFSA to determine eligibility for federal financial aid, but states, colleges, and universities also use it before granting certain types of financial aid.
In simpler terms, the FAFSA is the form you need to complete to receive grants, work-study, loans, and scholarships.
Where do I get the FAFSA?
Get the FAFSA from the U.S. Department of Education. You can start the application process here, but you'll need to create an FSA ID first if you don't already have one.
How do I apply?
Go to the U.S. Department of Education website and follow the instructions. Budget at least 30 minutes to complete the FAFSA. It can take longer if you don't have all of the appropriate financial information on hand. Once complete, you can submit it through the Department of Education website or the myStudentAid mobile app. The mobile app can be downloaded through the Apple App Store or Google Play.
Am I eligible to apply?
To apply for the FAFSA, students must first be eligible. Applicants must:
Be a U.S. citizen, permanent resident, or eligible noncitizen.
Have or be working towards a high school diploma or equivalent certificate, such as a GED.
Be accepted or enrolled in a degree or certificate program at a Title IV school.
Maintain satisfactory academic progress with a GPA above a certain minimum.
What information do I need to apply?
The FAFSA asks a number of questions requiring answers from a student and the student's parents or guardians. Independent students will most likely fill out the FAFSA with only their information.
To start, fill out your contact information. Next, you'll be asked for your Social Security number or resident ID. Keep a record of financial documents, such as tax returns and assets, to help fill out the rest of the form. Finally, select a maximum of 10 colleges that you'd like to receive your FAFSA information. This step is crucial! Colleges need your FAFSA results in order to create a custom financial aid package.
What is the deadline?
Each year, the FAFSA opens on October 1 and closes a year and a half later on June 30. For instance, the 2020-2021 FAFSA is available for applicants from October 1, 2019 to June 30, 2021.
Be careful: State and college deadlines often differ from the federal deadline! Colleges and states set earlier deadlines for financial aid and often distribute aid on a first-come first-served basis. It's a good idea to submit the FAFSA as early as possible.
As an added bonus, by filling out the FAFSA early you'll be able to compare financial aid packages from multiple colleges before making an enrollment decision. Win-win!
What is a SAR?
After filling out the FAFSA, students will receive the Student Aid Report, or SAR. This document is an overview of all the information filled out on the FAFSA.
Look it over and confirm the information is correct. If there are any errors, notify the Federal Student Aid immediately. Otherwise, there's nothing else to do and the SAR can be kept for personal records.
How do I estimate my aid?
Not ready to apply to the FAFSA? No sweat. Use the FAFSA4caster to estimate any potential aid you might receive. This tool provides a free early estimate of eligibility, so there's nothing to lose by trying it out.
Fill out the form with some basic financial information. An estimate will generate in a "College Cost Worksheet" where you can also fill out estimates of other expected financial aid and savings towards college.
Do I have to fill out the FAFSA every year?
Yes! Students need to fill out and submit a FAFSA every year with their current financial information. This is the only way to remain eligible for federal student aid.
There is good news, however. The process becomes easier after the first time, since you can autofill the information and submit a FAFSA renewal for each subsequent year.
Why fill out the FAFSA?
Fill out the FAFSA if you want money. And who doesn't want money?
But seriously, if you're interested in a financial aid package (grants, work-study, loans, and scholarships), you might want to consider it.
After you submit your FAFSA, the government will use the financial information provided to calculate an Expected Family Contribution (EFC). The EFC is an important number that states how much money a student's family is expected to pay for a student's education.
Once an EFC is determined, the financial aid offices of colleges and universities across the nation must then create a financial aid package for each student that has been accepted. To determine a student's need-based aid, their EFC is subtracted from the total cost of attendance, which includes expenses like tuition, housing, meal plan, and supplies. A financial aid package can include resources like grants, subsidized loans, on-campus work-study, and institutional scholarships.
Additionally, some colleges provide non-need based aid, whether it's merit-based or just general aid. In this instance, the financial aid office will also base their decision on the FAFSA so it knows how much other aid a student is expecting and can determine an appropriate award amount. Non-need based aid can include unsubsidized loans and the Federal PLUS Loan, a loan for parents.
It's important to note, however, that not all colleges meet financial need. That's where private loans and outside scholarships should come in. While not ideal, there are alternative financial options so that students can pursue a degree.
Where can I learn more?
Do you have more FAFSA questions that we left unanswered? Check out the Federal Student Aid website for additional resources, including the Federal Student Aid Information Center where you can chat with a professional.