4 Essential Tips to Balance School and Work
By
Samantha Rose
Samantha Rose is a personal finance writer covering financial literacy for OppU. Her work focuses on providing hands-on resources for high school and college-age students in addition to their parents and educators.
Read time: 4 min
Updated on January 21, 2022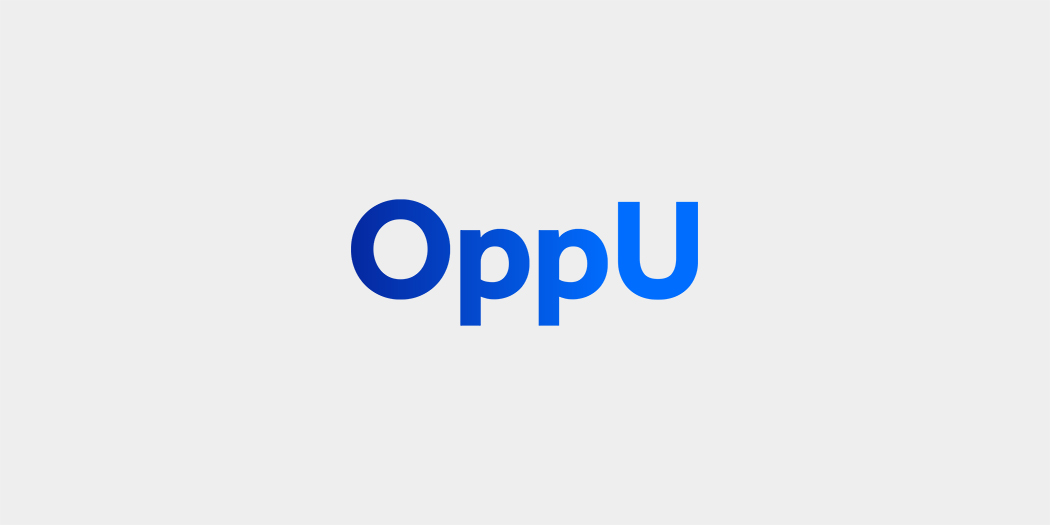 You can do it all. Here's how.
Modern students have a lot on their plates. School. Networking. Internships. 
And for many, a job. 
But juggling work and class is tough. Overcommitting will stretch you thin, leading to burnout that can impact both grades and job performance. 
Not good. 
It's easy to feel overwhelmed, but simple habit changes can help you maximize productivity and find the self-care you need to keep going. So ace your classes. Keep your bank account healthy. It's possible, and here are four tips to help you do it. 
No. 1: Stay organized
When it comes to juggling multiple roles — student and employee — it's crucial to plan and prioritize. The best way to do so is by applying organization strategies.
"Keeping a calendar is the single most important tip I give to my students who are balancing busy schedules," says Gilbert L. Michaud, Ph.D., a professor at Ohio University. "Particularly for working professionals and other students with part-time jobs on- or off-campus, it's vital to keep track of meetings and deadlines."
So create a schedule to view your daily action items and deadlines. Figure out what needs to be accomplished and when. This will help you achieve goals in the short term and in the long term.
Michaud suggests taking it a step further. 
"Even put reading and writing time on your calendar," he says. "It will prevent you from scheduling other meetings during that time, and also remind you that you should be catching up on homework."
Implementing organization strategies will keep students on track to excel in school and at work.
No. 2: Rely on your community
Higher education is one of the most challenging times any individual will go through. Establishing a strong support system is crucial to overcoming hardships. That's why Karen Gorback, a former community college dean, encourages students to make their employers part of their support system.
"Sharing, rather than hiding, your school experience will engender support from supervisors and other employees," Gorback says. "This type of support is motivational and encouraging," she adds.
There are several benefits to keeping your employer in the loop about your academic progress. Many companies encourage employees to continue their education because they understand the value the employee will bring back to the company. As such, an employer who is kept informed about your situation is more likely to be accommodating, flexible, and supportive.
Further, the value you bring to the company can manifest itself in various ways. Think about a course assignment that has a direct implication on your job. For instance, a term paper might greatly benefit from the experiential knowledge you bring from your career. Make sure to share these experiences with your company. You may be lucky enough to share your findings with other employees via the company newsletter or brown bag lunches, Gorback says.
Remember, you don't have to go it alone. Juggling school and work responsibilities is difficult, but doable. Rely on your community — friends, family, coworkers, and peers — to see you through.
No. 3: Take care of your health
A healthy body and mind can improve student performance. That's why colleges are investing in greater resources to help students address their physical and mental health needs throughout the school year. But there are several actions students can take to prioritize their health before seeking outside help.
"If you burn the candle at both ends for too long, you'll start to feel burnt out and overwhelmed," says Ben Tanner, a physician assistant.
Tanner suggests that students take at least 15 to 20 minutes each day for physical activity — whether they work out, go for a walk, or just stand up and stretch.
And don't underestimate the impact of a balanced diet. "Avoid refined sugar as much as possible, and eat plenty of protein," Tanner says. 
Refined sugars are linked to a higher likelihood of illnesses, including diabetes, depression, and dementia. Certain sources of protein, on the other hand, have major benefits, including a lowered risk for diseases. 
"These relatively small and simple measures will make a world of difference," he says.
No. 4: Seek out support services
Attending college offers several opportunities to access a wealth of resources both on and off-campus. No matter what you need, chances are there's a dedicated college service able to help — from mentors to mental health counselors. If it's time to find help, don't hesitate to do so.
"Find the support services for your school — before you need them," says Karen Southall Watts, an educator and author. The best way to do this is by researching on your own or by contacting a point person.
Keep a list of important names and contact information. This should include: 
Academic adviser

Department head

Dean's office

Financial aid office

Student health office

Counseling center

Tutoring center
"Reach out for support and help early," Watts says. "Don't lose valuable time and energy stewing alone in your problems."
Bottom line
Don't let anything stop you from achieving your educational and career goals. Balance is possible — you just have to find it.
Article contributors
Karen Gorback, Ph.D., is a former community college dean who worked extensively with re-entry adults, most of whom were working and raising families. Gorback also taught career counseling in local universities for many years. She volunteers as a senior senator in the California Senior Legislature, researching and drafting legislative proposals to improve the lives of older adults and individuals with disabilities throughout California. She is especially interested in employment issues and combating ageism. Contact her at her website.
Dr. Gilbert Michaud, Ph.D. is an assistant professor of practice at the George V. Voinovich School of Leadership and Public Affairs at Ohio University, where he primarily teaches courses in the school's MPA program.  Michaud holds a Ph.D. in Public Policy & Administration from the L. Douglas Wilder School of Government and Public Affairs at Virginia Commonwealth University (VCU), as well as a certificate in Data Analytics from Cornell University.
Ben Tanner lives in Las Vegas, where he has been practicing as a physician assistant since 2014. His work includes emergency medicine, urgent care, and family practice. Throughout his career, Tanner has observed the terrible complications of preventable medical conditions like obesity, diabetes, and high blood pressure. In addition to working in the ER, Tanner now runs a website called FastingWell where he shares tips and strategies to help people take control of their own health. 
Karen Southall Watts has been working in adult education since 1999. Watts is currently teaching humanities for Bellingham Technical College, and understands her students' challenges since she completed her master's degree as a divorced mom of two. Watts is the author of Success in College: Strategies for New Grads and Non-Trads and The Solo Workday: Manage Your Time and Gain New Clients While Working Alone. Contact her at her website.