10 Ways Students Can Make the Most of the Summer in an Unknown Economy
By
Samantha Rose
Samantha Rose is a personal finance writer covering financial literacy for OppU. Her work focuses on providing hands-on resources for high school and college-age students in addition to their parents and educators.
Read time: 8 min
Updated on November 30, 2022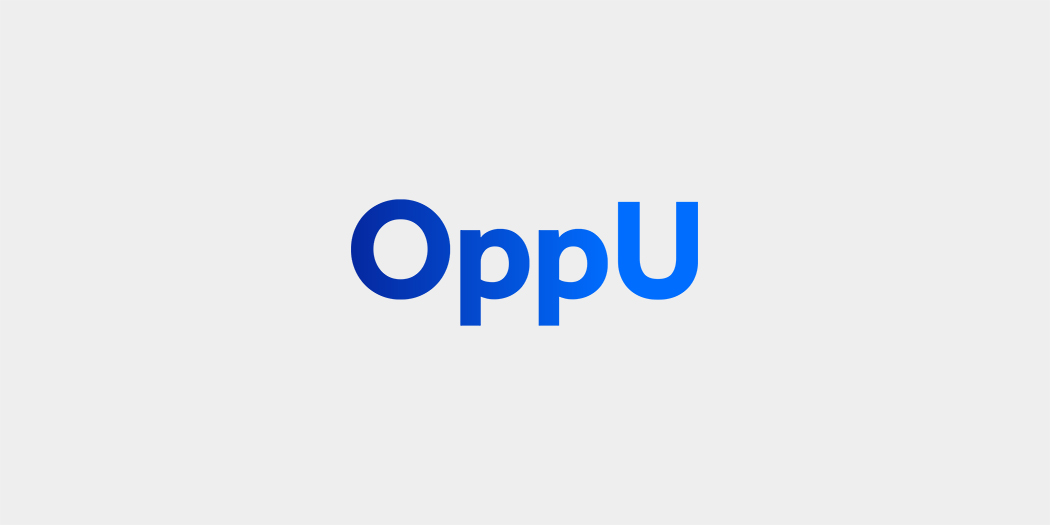 There are options. Here are a few.
Summer jobs are a great way for students to replenish their bank account. They provide a much-needed influx of cash, but they also offer opportunities for career development. Students can use the summer to build their resume, explore industries, and develop professional networks to leverage after graduation.
But what happens when jobs are scarce?
Students looking for work this summer face a historic economic downturn. Finding employment will likely be difficult, but there are other ways to take advantage of the time. Students can build skills and experience to prepare themselves for future job hunts. They can focus on academic and personal growth. And while a regular paycheck may be tough to nail down, side hustles offer ways to earn money.
Without question, this summer will be challenging. Here are a few ideas to help students stay on track.
No. 1: Freelance
The pandemic has severely limited the availability for traditional job opportunities. Although students are likely feeling frustrated and disappointed, they still have options.
As a recruiter, Jon Hill, the chairman and CEO of The Energists, knows the importance of job experience on a resume. That's why he suggested students seek out remote freelance work.
Freelance work is usually done outside a traditional office setting, and therefore has been less affected by the current pandemic, Hill said. There is freelance work in a variety of fields — allowing any student to find the right fit for their area of expertise.
"[S]tudents with strong language skills can find freelance work writing website copy … or helping manage social media accounts," he said.
A freelance position is also a great option for students interested in earning money in addition to gaining experience in the workforce. It can also lead to full-time employment. Students who demonstrate their knowledge and work ethic as a freelancer can gain recognition from multiple clients or companies. Remember, it doesn't hurt to secure positive recommendations in the event that a full-time position becomes available in the future.
No. 2: Intern virtually
In response to the pandemic, many companies have paused in-person summer internship programs. But many internships are still available — online.
Companies that operate remotely may need the help of entry-level employees to continue their operations. This is a perfect match for students. Find these types of remote companies and offer your digital assistance.
Students shouldn't discount the valuable experience gained from an internship because it is digital. Although interns aren't required to be physically in-office, they must still communicate with a team, submit assignments, and manage their time effectively.
The added benefit of a virtual internship is the ability to work anywhere in the world. For students, that could mean saving money by living at home and not commuting into an office.
No. 3: Volunteer
As many people self-isolate, charitable organizations are becoming increasingly understaffed. Students should consider volunteering at a local organization, like a food bank, soup kitchen, or animal shelter.
There are also opportunities to lend a hand online. For instance, students with a talent for marketing might donate their time to boost an organization's online presence.
"As a recruiter, I know I look positively on this kind of volunteer experience, even if it isn't directly related to the job being hired for," Hill said. "Young people are in an especially good position to step up and volunteer during this crisis."
Volunteering has a positive impact on the community — and it's beneficial for students.
No. 4: Network
If shelter-in-place orders extend over the summer, students will miss out on in-person networking events. Here's a creative workaround while implementing social distancing: attend virtual networking events.
The goal of networking is to make connections, build professional relationships, and share opportunities. All of that can be accomplished online.
Several in-person events have already transformed into engaging virtual experiences. And it's likely that more will follow. Virtual networking is gaining in popularity — both out of necessity, but also because online events are inexpensive and convenient. Guests are able to log in and attend from home, no matter where home is. This makes meeting global contacts incredibly easy.
Here are a few tips for students interested in networking:
Use LinkedIn or another professional networking site to seek out events.
Treat every introduction as a chance to network.
Take initiative and start conversations.
Follow up by email after an initial conversation.
Continue the conversation in person, once appropriate.
By creating and maintaining professional relationships this summer, students will have a head start on next year's job and internship search.
No. 5: Tutor
Don't let your studies slip over the summer. Students who become tutors assist other students in their growth and development — all while perfecting an area of expertise.
Parents hire tutors to work one-on-one with their young children outside of the classroom. Lessons may be in person or online. Tutors are constantly practicing and honing their expertise to create lesson plans or problem solve. A good tutor helps a student master the tools needed to learn material independently.
For example, a college student majoring in science might be an ideal teacher for a high school student studying for a standardized test. Not only are older students familiar with the subject matter, but they've likely mastered related skills, like test-taking, time management, and study techniques.
Tutoring is also a smart way to monetize an in-demand skill. The pay rate for tutors is determined by qualifications. So make sure to leverage your knowledge, experience, school, grades, and test scores to stand out. You may even choose to keep regular clients during the academic year.
No. 6: eLearn
Learning isn't reserved for the academic year. Thanks to eLearning courses, students can continue their studies despite coronavirus closures. In some cases, for free.
eLearning courses are educational materials that students can access from anywhere. Included are online courses that cover a range of subjects from accredited schools and organizations. Since it's all online and self-paced, students have the option to take courses while juggling other responsibilities, like an internship or volunteer opportunity.
Yale University is currently offering its popular "The Science of Well-Being" course online through Coursera. The course is available to audit for free. For students interested in earning a certificate of completion, $49 allows the completion and submission of assignments for a grade.
Looking for more eLearning courses? Check Class Central, which is an aggregator of online courses for high school and college students.
No. 7: Write
Students spend the academic year churning out papers. Once classes end, the last thing on their mind is writing. But creative writing is different from academic writing. In fact, it can be a cathartic and rewarding experience.
Creative writing is the combination of narrative technique, character development, and literary tropes or poetics. Many writers use the written word as a form of expression — whether it's to convey a feeling, emotion, or thought.
No matter how or what you write, the first step is to put pen to paper. Write in a daily diary or an online blog. Write a short story or start a novel.
But don't feel pressured to write the next American novel. Try writing about a familiar topic, but in an imaginative or unexpected way. You'll be surprised by what you create once the words start flowing.
No. 8: Read
What's better than cuddling up with a good read for hours at a time? The long stretch of unscheduled summer is ideal for loading up a Kindle or maxing out a library card.
Spend the summer reading for pleasure. Learn about a new topic. Travel to different worlds. Imagine a different worldview.
Reading increases knowledge, improves literacy, expands vocabulary, and exercises the brain. Students who read for leisure also tend to have a better understanding of their identity and a stronger connection to the world around them.
Browse the bestsellers and recommendation lists to find your next summer read.
No. 9: Develop a hobby
The academic year is full of classes, studying, and exams. For many students, the school year leaves little time for extracurricular. That's why summer is a great time to pick up or rediscover a hobby.
Pursuing a hobby has both personal and professional benefits. Hobbies give us an escape from our everyday lives. They break up the monotony of school or work and act as a creative outlet. They also allow us to hone a skill — in turn improving our mental or physical prowess.
Students with hobbies are well-rounded individuals, which is appealing for future employers.
Ready to start hobbying? Pick an area of interest, set aside time to practice, and then reap the benefits.
For instance, a student interested in web design may choose to start a website. This one task can provide a variety of skills: graphic design, coding, SEO, content creation.
No. 10: Take time off
The pandemic has caused widespread tragedy and uncertainty. It can be a lot to process — creating a burden for students in distress.
It's okay to take a break and recharge. In fact, taking time off gives us a chance to pause and reflect before charging ahead.
If you find yourself with down time this summer, use it as an opportunity to prepare for a productive week, month, or year ahead.
Catching up on sleep is important, but don't sleep away the summer. Try one of these ideas instead:
Take time to purge and organize your email inbox.
Create a bullet journal, which can inspire productivity.
Schedule a daily workout, like an at-home exercise class.
Indulge in self-care to decompress.
However you choose to spend time off, make it count. A well-spent break can increase productivity later.
Bottom line
This summer is not what anyone was expecting. Plans may have changed, but there are still ways to use the time productively.
Article contributors
Jonathan Hill has 25 years of hands-on operational experience in the upstream industry within the geoscience, drilling, and formation evaluation domains. Prior to becoming chairman and CEO of The Energists, he was the VP of marketing and technology at Schlumberger. Hill brings to bear extensive experience in start-up, turn around, divestiture, and M&A phases of the business evolutionary cycle in companies of all sizes in various markets around the world.