Are Expensive Colleges Worth It? 10 Questions to Help You Decide
By
Samantha Rose
Samantha Rose is a personal finance writer covering financial literacy for OppU. Her work focuses on providing hands-on resources for high school and college-age students in addition to their parents and educators.
Read time: 6 min
Updated on January 3, 2022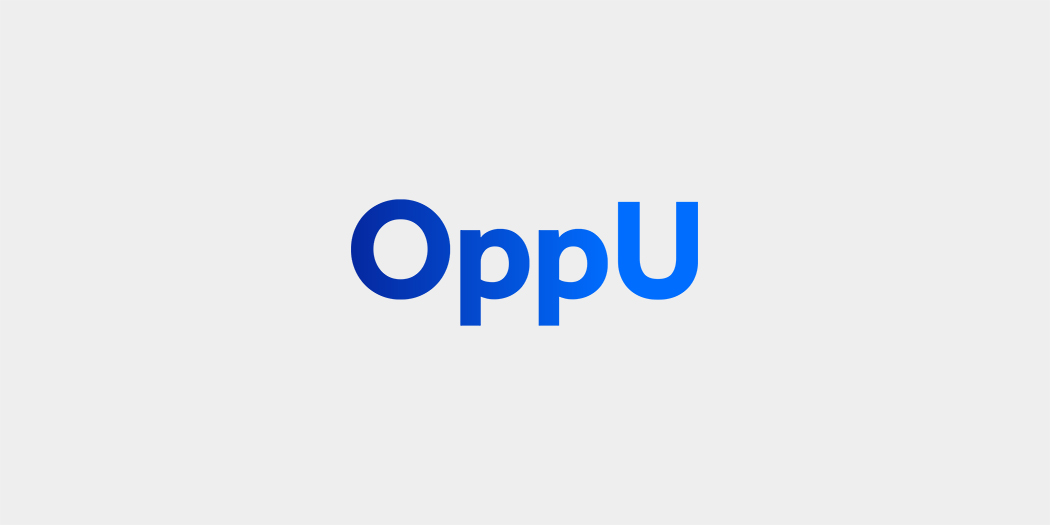 The name is big — but so is the tuition.
---
Choosing the perfect college is no simple feat.
There are plenty of considerations: dorms, diversity, programs. But with the ever-increasing price of a college degree, the top concern for most students (and parents) is cost. 
According to the National Center for Education Statistics, the average tuition at a public 4-year university runs about $20,000 per year. A private university costs around $40,000. And for some of those big-name elite schools, the price tag can run upward of $50,000. 
So is it worth it to choose the more expensive option? 
Here are 10 questions ( with insight from three education experts) that will help you decide whether that hefty price tag is a good investment — or whether you should reconsider.
1. Is the name of the school that important?
Some students start their college search married to a school's name because they love the football team or because their parents are alumni, but that's not always the best financial option. 
"When money is going to be an issue, which it will be for most prospective college students, it is a good idea to consider all options," says Kevin Ladd, co-creator and chief operating officer of Scholarships.com. "Community college, for example, is an option many don't consider, but is a viable option for at least the first two years, possibly four." 
While having a prestigious university on your resume may seem like a badge of honor, it may not be as important as you think. Before committing to an expensive, name-brand school, weigh your options to see if you can get the same quality of education at a lower price.
2. Will I attend graduate school?
If grad school is in your future, plan early. 
"Undergrad is pricey, but you may have more options [after earning your degree], and grad school is even more expensive," Ladd says. 
There are many ways to reduce the cost of an undergraduate degree: Other than taking community college courses to offset costs, try staying in state or choosing a college close to home to avoid pricey university housing. 
Making these money-saving choices during undergrad is a great way to save for grad school expenses down the road.
3. Can I find my major at another school?
Some majors can be found just about everywhere. However, others are offered only at select schools. If the school you're considering has an exceptional program for your area of study, it may be worth it to pay a little more. 
"If you want to study filmmaking, for example, there are not many schools that have a college dedicated to film and produce graduates who become successful directors, etc.," Ladd says. 
On the other hand, if your major can be found at a different school at a lower cost, going with the less expensive option might save you money without compromising the quality of your education.
4. Can I get an equally high-quality education for significantly less?
There are a ton of options when it comes to post-secondary education.  
"Consider in-state, private, small, medium, and large schools. Remain as open as possible to perhaps not attending your first choice if your second or third is going to cost you considerably less," Ladd states. 
Compare the qualifications of the professors across schools. Sometimes less expensive options have as much to offer as pricier ones.
5. Does the school have scholarship programs?
Every student  (and parent) dreams of scoring a scholarship to help cover educational expenses. And some universities have wide-ranging scholarship opportunities — academic, sports, or the arts. 
Scholarships will help offset your education costs, which is especially important when career prospects are uncertain.
Take a look at the scholarship opportunities at the schools you're considering. If you've excelled in a certain area, apply to those scholarships even if it's not your first choice — reduced tuition may make it worth it. 
6. Does the school have well-placed alumni who come to the school to speak or mentor students? 
Making connections during college is key in securing internships, future jobs, and creating professional relationships that will last a lifetime. 
"One of the dangers of attending an expensive college is not getting a job or getting a position where you're underpaid," says Barbara Harvey, executive director of Parent,Teacher, and Advocates, Inc., a parent development group in Atlanta, Georgia. "This is the main reason people choose colleges that are known for having great alumni accomplishments." 
Choosing a university with a wide and diverse network of alumni will pay off when it comes to job and internship hunting, especially if you network hard during your time there. 
7. Does the school provide internship programs? 
Having a solid internship in college will help pave the way for securing a job in the future. 
Some universities have internship programs and connections with top companies in the field to ensure students have a shot at securing an internship before graduation. 
"Attending a college that supports students leaving their institution with a greater likelihood of owing less in student loans, and having made strides into the current business community through mentoring and internships, makes that process more likely," Harvey states. 
Do your research on whether or not your prospective college has this kind of offering — if the price tag is a little steep, it still may be worth it.
8. Is the debt affordable? 
For many students, attending an expensive college means they'll graduate with a lot of debt. But debt isn't necessarily bad, as long as it's manageable.
"What are the implications of that debt given the field you are likely to pursue?" says Martha Bowers, an adjunct professor at New York University in New York City. 
There are ways students can plan for a heavy debt load — choosing a city with a lower cost of living, maybe even living at home for a year after school. Also, if the degree you receive unlocks greater earning potential, the price tag may be worth it. In fact, you may be able to pay off your tuition even faster than you would if you attended a less expensive school and earned less as a result.
9. Have you considered other options?
A college degree is not the only way to secure a stable career. 
"Though myriad studies point out that those with college degrees earn more than those with high school diplomas, don't be afraid to consider other pathways to advancement," Bowers says. 
Before committing to an expensive university, explore trade schools and other certification programs. Also, think about taking a gap year to take time to explore your interests and options, and, most of all, save money.
10. What percentage of students successfully graduate in four years?
This is a biggie and often overlooked: Are students actually graduating and graduating on time? 
Look at the graduation statistics for the colleges that interest you, Bowers recommends. 
If a large percentage are graduating in five years, or if the university has a high transfer rate or low graduation rate, take note. These are big red flags that could hurt you down the road. The only thing worse than a heavy load of student loan debt is a heavy student loan debt with no degree to boost your income to help pay it off. 
Bottom line
A big name might be tempting, but if the cost of tuition sinks you in debt, it may not be worth it. Before committing to an expensive university, be sure to ask yourself the tough questions and decide if it's really the best choice for you.
---
Article contributors
Martha Bowers is founder and executive director of Hook Arts Media, an organization that has made the arts a critical component of equitable cultural development in Red Hook, Brooklyn for more than two decades. Martha has taught and designed art programs for BAX, Lincoln Center Institute, The Kitchen, the Third Millennium Foundation, as well as for four New York City public high schools. Currently, she teaches courses on site-specific art/performance as an adjunct professor at New York City's 's Gallatin School for Individualized Study and at the Tisch School of the Arts.
Barbara Harvey is the executive director of Parent, Teacher, and Advocates, Inc., a parent development group in Atlanta, Georgia. She's been a parent coach since 1995 and has a national certification as a Strengthening Families Worker. She has worked with 10,000 parents since 1995 and now hosts a television show called Train them Upon The Family Broadcasting Network.
Kevin Ladd is co-creator and chief operating officer of Scholarships.com. Scholarships.com is one of the most widely used free college scholarship search and financial aid information resources online. The organization also formed RightStudent in 2008. RightStudent has built and fostered relationships with colleges and universities across the United States to provide students with the opportunity to interact with prospective colleges.