6 Hidden Costs Students Forget About When Living Off Campus
By
Matt Pelkey, CFEI
During his time as the director of education for OppU, Matt Pelkey, CFEI, successfully implemented personal finance courses, scholarship opportunities, and financial literacy resources for students and adults of all ages.
Read time: 6 min
Updated on January 3, 2022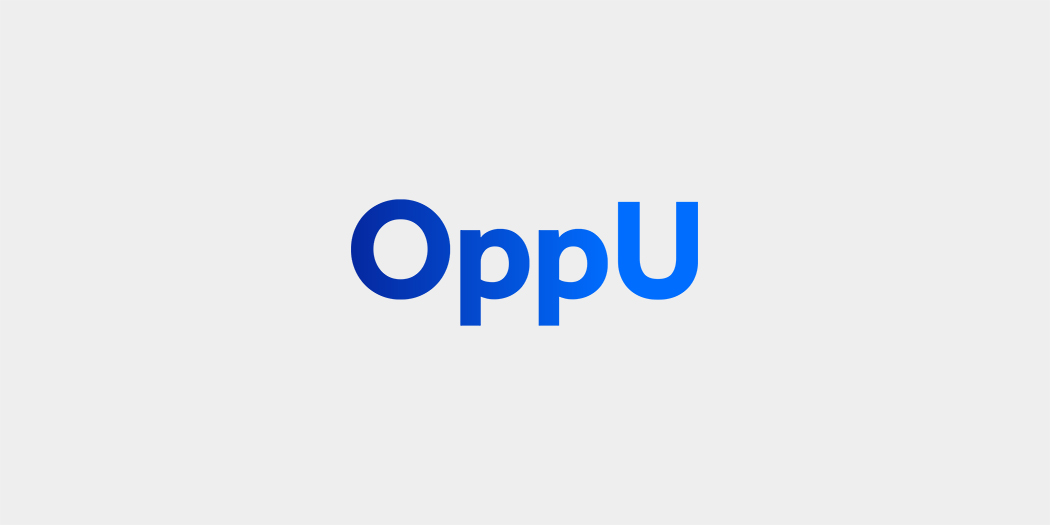 Is it cheaper to live off campus? Not if you make these mistakes.
Moving off campus has its appeal. Students say goodbye to noisy neighbors and shared bathrooms. They leave behind dining-room gruel and can cook for themselves. And on the financial side, it's cheaper than paying for room and board at school.
Or is it.
While there are ways to keep expenses low, there are some hidden costs that can add up fast when venturing away from student housing. Here are six financial mishaps that students too often encounter—and come to regret.
Mishap No. 1: Summertime Rent Sadness
School isn't year-long, but leases are. This is one of the biggest-ticket items students overlook when moving off campus. University housing is just for the academic year, but off-campus apartments usually come with year-long leases—and this includes the summer months when students might be away.
According to Logan Allec, owner of personal finance resource Money Done Right, landlords love offering year-long leases, but this often leaves students in a bind, forcing them to pay rent during the summer months when they may not even be living in the same town, city, or even state as their school.
"Many students expect they'll be able to sublet their apartment, but they forget that everyone will try to do the same," Allec says.
Even though you can't count on getting a sublet, don't rule it out if you're already stuck in a lease. For those living in urban areas, there's often an influx of summer interns moving to cities looking for housing during the summer months, so there is a chance you may luck out and find a sublet.
If all else fails, plan to say on campus. Secure a summer internship or job that's close to your off-campus apartment and budget to pay rent during the summer months.
Mishap No. 2: Transportation Troubles
When you live in an on-campus dorm, all your school needs are in close proximity. However, this may not be the case if you move off campus. According to Igor Mitic from Fortunly.com, securing an apartment that's walking distance to campus isn't easy.
"Even if you do, the rent will likely not justify living there in the first place," Mitic states.
And depending on how your campus is structured, you may have to rely on other means of transportation to get to and from class each day. Whether you have to drive, take public transit, or utilize rideshare services, transportation  could easily cost you upwards of $5 a day. That may not seem like a lot at first, but could add $100 or more to your monthly expenses.
However, there are some alternatives. Some universities offer free shuttle service for students who live off campus to help them get to and from classes. Check to see if your university offers this service and if there are any stops close to the apartments that interest you. Also, be sure to take note of how often these shuttles run. Sometimes they only run during specific times of day, so ensure service coincides with your class schedule.
If that's not an option, try biking, scootering, or walking to campus as often as possible and only rely on other, more expensive, transportation options when it's absolutely necessary.
Mishap No. 3: Utility Bill Surprises
When living on campus, utilities are calculated into the housing fees, so students don't have to worry about them. For this reason, these costs are commonly overlooked by students. Most know they'll have to pay utilities, but often don't realize how much the price can fluctuate from month to month and how many utility bills they need to cover.
Common utility bills you will likely need to pay in an off-campus apartment are electric, gas, internet, cable, water, and trash. Most landlords will at least cover water and trash; some may even cover internet and gas. Make sure you check which utilities are included with your rent and go with the apartment that includes the most.
To estimate utility costs, ask the landlord, past tenants, your parents, or even other students how much you can expect to pay each month and budget accordingly.
Mishap No. 4: Roommate Mishaps
There's no doubt having roommates will save you money, but they can also cause financial catastrophes.
When living in a dorm, if your roommate fails to pay their housing fees, the university handles it; but when you live off campus, if your roommate doesn't pay their portion of rent or utilities, you could be at fault, leading to late payment fees and/or being in debt to your landlord.
Mitic explains most students are often inexperienced living on their own, which can lead to problems if the financial distribution of costs for things like household supplies is uneven, or if there is a roommate who never pays bills on time. This can be very problematic, especially if the utility bill is under your name. Even if a roommate forgets to pay their shared portion, you will be at fault, forcing you to either pay their half by the due date or risk a late payment fee.
To protect yourself from troublesome roommates, be picky. Choose roommates that are responsible and trustworthy. Take it a step further by asking your landlord if they offer individual leases. This allows each roommate to have sole responsibility for their portion of the rent, making each person free from liability if another roommate falls behind on payments.
Mishap No. 5: The Payment Process
Did you know you have to pay to pay your bills? Yep, that's a thing!
Allec explains that most landlords utilize online payment systems for rent payments because it's easier for them to receive their funds. However, oftentimes these online systems charge a 3-5% fee to process the rent payment.
That means you could very easily end up paying several hundred dollars each year in payment processing fees," Allec says.
It's not just landlords who use payment systems like this; sometimes your utility company will too, so check the preferred payment method before signing a lease. If they do use an online system, try linking your bank account to the payment system, as this may allow you to waive the processing fee. Otherwise, go the old-school route and write a paper check.
Mishap No. 6: The Dreaded Deposit
Typically landlords require more to be paid upfront when moving into an off-campus apartment.
In order to secure an apartment, landlords often require tenants to pay an application fee; first and last month's rent; as well as a security deposit, which is equivalent to one month's rent. Depending on the cost of your rent, this can easily be an expense totaling $1,000 or more.
If you don't have any money saved, securing an apartment may be difficult. Landlords operate on a first-come, first-served basis, so they will continue to market the unit until someone pays a deposit.
With that being said, deposits are inevitable, even when you live on campus. However, on-campus housing deposits tend to be less expensive and students often have more time to prepare for the expense. But if off-campus housing is a better deal for you, our advice is to start saving for the deposit early to avoid any hiccups during busy rental season.
Bottom Line
Living off campus definitely has its perks: fewer rules, more freedom, and sometimes even more affordable. But before you sign a lease for your new digs, take into account some hidden costs you may have overlooked while living in a dorm.
Article contributors
Logan Allec is a CPA and owner of the personal finance website Money Done Right. After spending his twenties grinding it out in the corporate world and paying off more than $35,000 in student loans, he dropped everything, and in 2017, launched Money Done Right. His mission is to help everybody—from college students to retirees—make, save, and invest more money. He resides in the Los Angeles area with his wife Caroline.
Igor Mitic is an experienced writer and content creator in the financial niche. He has extensive experience working with banks, insurance companies, and other institutions that create financial products and services. He is passionately sharing his knowledge as the editor-in-chief at Fortunly.com, a website dedicated to the simple explanation of financial matters to ordinary people.