6 Mental Health Tips to Get Through the Coming School Year
By
Samantha Rose
Samantha Rose is a personal finance writer covering financial literacy for OppU. Her work focuses on providing hands-on resources for high school and college-age students in addition to their parents and educators.
Read time: 5 min
Updated on January 3, 2022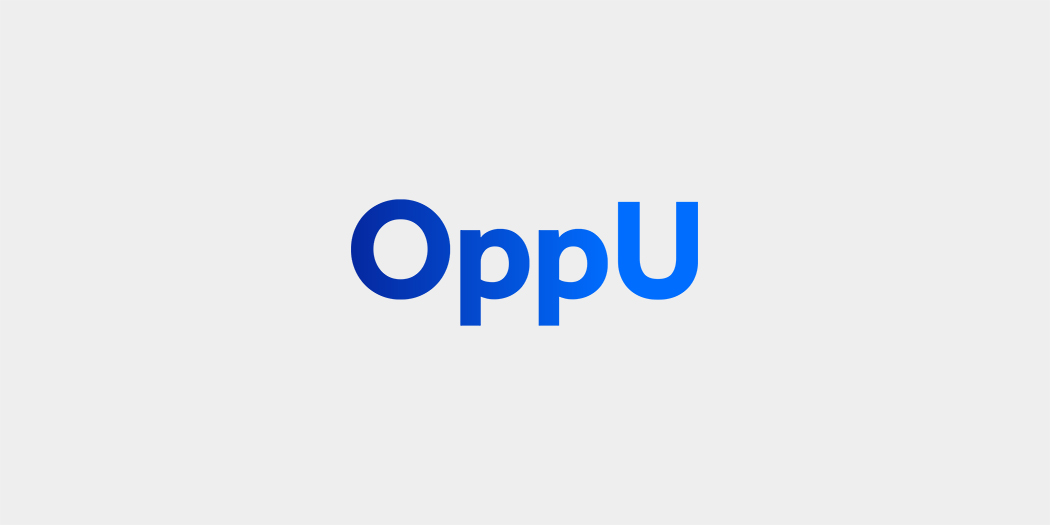 Burnout is real. So take care of yourself.
A global pandemic. A nationwide psychological trauma. Social injustice. 
Everyone has been put to the test in 2020, and the coming school year promises to bring a stress of its own. For students, this means starting classes physically, mentally, and emotionally exhausted — with no clear end in sight.
So how can young people maintain the mental health they need to make it through? 
It's not going to be easy, which makes it all the more important to give it the attention it deserves. Here are six tips to help. 
No. 1: Focus on what you can control 
When we lose control of our lives, it's easy to feel helpless or immobilized. To combat this, take each day as it comes. Recenter your focus on what you can control.
With the pandemic, one way to do this is to follow the CDC's health guidelines. 
"[T]his may mean following recommended guidelines for wearing a mask, social distancing, [and] hand washing," says Melissa Wesner,  owner of LifeSpring Counseling Services. 
But the pandemic isn't the only event weighing heavy on our daily lives. National protests have raised an awareness of continued systemic injustices. And in an election year, no less. One way to feel more in control is to take a stand and advocate.
"College students can consider writing letters to their local representatives or joining an advocacy group to help become part of the change," Wesner says.
Prepare to continue action during the school year by identifying student organizations that align with your interests. Then get involved.
No. 2: Keep a schedule
Another expert recommendation is to keep a schedule, which can give each day a natural flow of activities and responsibilities. In fact, you'll wonder why you didn't create one sooner.
"One of the best strategies to combat unsettled feelings is to settle on a routine," says Dr. Lindsay Israel, a board-certified psychiatrist and chief medical officer of Success TMS. "This healthy structure will keep you and your mind organized." 
Students who don't have a routine can suffer from poor sleep, poor eating habits, and increased stress. But sticking to a routine can positively impact mental health. A structured sleep-and-wake routine affects mental performance, emotional well-being, and energy level. That's why a poor night of sleep can disrupt an entire day — leaving you lethargic and irritable. 
No. 3: Use goals to guide your decisions
Are you lacking focus and direction? Goals can help. They provide structure by allowing you to take control of the direction of your life. Goals also provide a measurable benchmark to track your progress over the course of the year.
"Setting goals can help ensure that you aren't battered around by the many circumstances and events that will be vying for your attention," says Heather Z. Lyons, owner of the Baltimore Therapy Group.
Write down what you want to achieve during the upcoming school year. This should include academic, personal, and professional goals. Then, write down the steps needed to make your goals a reality. By working towards achievable accomplishments, your self-worth will skyrocket.
"When you feel yourself getting distracted by all of the noise around you, you can think of your goals as your personal mission statement," Lyons says. 
Use your goals to evaluate decisions. Which actions bring you closer to accomplishing a goal? Opt for that one over an action that will throw you off track.
No. 4: Explore on-campus or off-campus counseling
Seeking out help is a sign of strength. So don't be afraid or embarrassed to ask when you need it. Universities are amping up their mental health resources in anticipation of students' needs during this difficult time.
Students who are anxious or stressed should contact their college in advance to learn about mental health resources, says Melissa Wesner. Schedule an appointment with a campus counselor for the start of the semester. Typically, colleges provide these services free of charge for a certain number of sessions. But if you anticipate needing long-term counseling, research the mental health services and providers off-campus, Wesner says. 
If you don't feel comfortable going to an in-person appointment, don't write off the value of a virtual counselor. In fact, many counselors offer virtual appointments now. It can be helpful to start counseling remotely with the expectation that it can transition to in-person meetings, once it's safe to do so.
Remember, if you are experiencing symptoms that impact your ability to sleep, learn, or maintain relationships, reach out to a mental health professional right away. 
No. 5: Stay connected to your support system
Humans need social connection. In fact, our social network often acts as a support system to carry us through good times and bad. And now is an ideal time to rely on a support system.
"Whether your school is in-person, remote, or a mix of the two, find ways to stay connected to your friends and support system," says Katie Lear, a therapist specializing in anxiety and trauma.
Lear's tip is to take initiative. If you feel awkward initiating contact, use our current situation to minimize your fear. 
"So many people are sitting around right now waiting to hear from someone," she says. 
No one should go at it alone, so send that check-in text to a friend. Chances are they'll be happy to hear from you. 
No. 6: Practice mindfulness
Mindfulness, meditation, or spiritual practices can improve your state of mind. And it can provide physical benefits, too.
Mindfulness is the process of focusing on the present moment and quieting external stimuli and stressors. It is often developed through practicing meditation or other training. According to multiple studies, meditation can reduce the effects of physical and psychological conditions — including high blood pressure, anxiety, and depression.
"Taking 10 or 15 minutes a day to rest, be aware of your own feelings, and focus on one thing rather than multitasking can help you to feel less anxious and improve your mood for the rest of the day," Lear says. 
And the best part of practicing mindfulness? The convenience. 
"[I]t requires no equipment and can be done anywhere," Lear says.
Bottom line
College is an exciting and challenging time. But this coming year might be the hardest yet. Take care of yourself. 
Article contributors