5 Money Management Lessons that Parents MUST Teach their College Kids
By
Samantha Rose
Samantha Rose is a personal finance writer covering financial literacy for OppU. Her work focuses on providing hands-on resources for high school and college-age students in addition to their parents and educators.
Read time: 9 min
Updated on February 22, 2022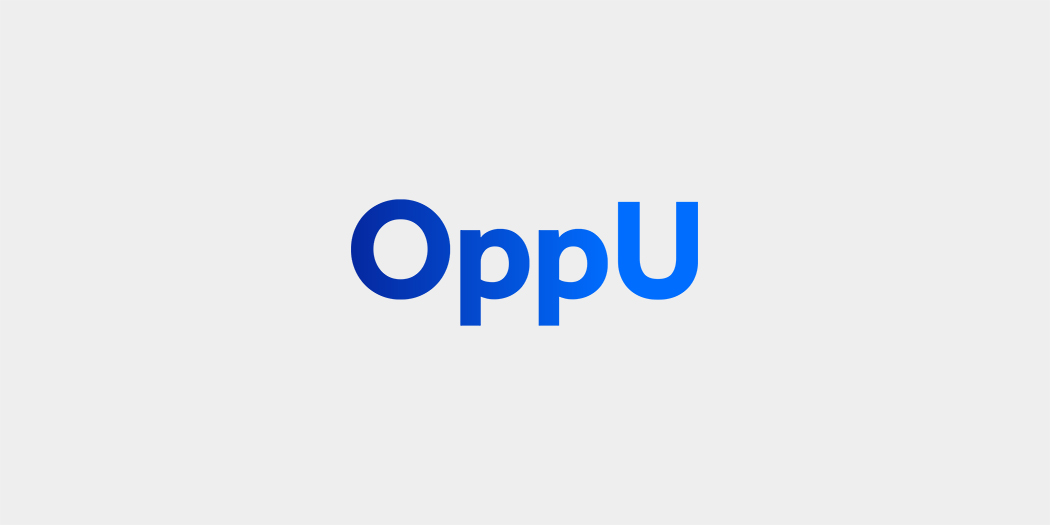 Student loans, credit cards, and identity theft, oh my! Are your college-bound kids prepared to handle their expenses?
How Can Freshmen Start College On the Right Financial Foot?
High school seniors heading off to college will often be living independently for the first time in their lives. Navigating dorm life, difficult courses, and social circles can feel daunting without the added pressure of learning about and managing their personal finances.
In the midst of acclimating to college and juggling new responsibilities, students need their parents' help in ensuring that money management isn't another first. (Another place to go for tips? OppU's free, interactive financial literacy lessons.)
We talked with four experts to learn about the five major financial conversations that parents need to be having with their soon-to-be college kids. Good money management skills may begin at home, but it's important for parents to remember that they aren't learned overnight.
1. Budgeting
It's tempting for freshmen to flex their newfound freedom, especially when it comes to finances, but buying whatever they want as opposed to what they actually need is a quick way to deplete bank accounts. Parents need to teach their college-bound kids that the foundation of a healthy relationship with money is making and sticking to a budget. After all, some college students spend money in ways that their parents might want to correct.
Justin Lavelle, the chief communications officer at BeenVerified.com, insists that it's important to teach college kids to set up a financial plan for two reasons:
To learn and apply the art of money management. (Learning this now will tremendously help your child's future).

To graduate on time. (A majority of

college students do not graduate within four years

).
Lavelle goes on to say that parents should encourage their children to create a budget detailing income and expenses.
Income

. This should include scholarships, grants, student loans, part-time jobs, and parental spending money.

Expenses

. Fixed expenses might include tuition, books, transportation, and food. Variable expenses might include clothes, travel, and entertainment.
From there, you can help your child create a plan tailored to their specific spending needs.
"Go over the logic of wants vs. needs," suggests Lavelle, so students understand that if their costs exceed their income, such as overspending on clothes, this means there's no money left for essentials like food.
Lavelle urges parents to address the dangers of peer pressure. Since your freshman will encounter students from a variety of income levels, it's important to teach them that everyone's budget is unique to their own financial situation. Your children should be wary of peer pressure that might influence them to spend outside of their means.
"Advise your child that he or she can always say no to pressure," says Lavelle, and "doing so is an act of self-respect as your child won't let peer pressure hinder his or her future."
Rebecca Graham, a content management specialist at BestCompany.com, recommends teaching your children to plan for fun in their budgets. "People who don't plan to spend money on exciting purchases end up spending anyway," she explains, so it's best to set realistic expectations from the start and enjoy them guilt-free. When a spontaneous opportunity arises, your student will be able to refer to their budget to know how much fun money they have left for that month before making an informed decision.
Graham also has tips on using free expense tracking apps, such as Mint or Wave.
Expense tracking apps eliminate the hassle of jotting down notes every time your child spends a dollar for a vending machine snack or $40 for a monthly bus pass.

Users can view and manage all of their financial accounts in one place, set savings goals, and identify problem areas.

Kids should schedule a personal inventory meeting weekly to review their account and make lifestyle or budget adjustments where necessary.

Even better, it wouldn't hurt to check in periodically with your children, so they're held accountable to their financial goals.
2. Credit Cards
Parents should be wary of the pitfalls that come with giving students their own credit cards. High interest rates based on creditworthiness coupled with careless spending are a recipe for disaster.
"The best advice for your college student is to simply avoid credit cards," states Lavelle, as credit cards require great responsibility. Further, "research by federal debt consolidation firm, Consolidated Credit, on how students today rely on credit cards found that 63 percent of college students say they've made a purchase without having the funds to pay the bill."
However, if you do decide to give your freshman an in-case-of-emergency credit card, for example, prioritize those with a lower credit limit and interest rate.
What if your child wants to begin establishing credit? Luckily, college is an ideal time for students to learn how to monitor their credit scores, but it requires an additional conversation warning them about the consequences of bad credit. In fact, our survey found that delinquent credit card payments were the most common financial mistake made by recent grads. 
A debit card, on the other hand, is a student-safe alternative that parents may want to consider. It's a better way to practice handling money without being able to spend beyond what's in your bank account.
"Just let your child know that college students tend to get hit with overdraft fees more than the average American," cautions Lavelle.
If you're shopping for types of credit cards, Graham favors the travel rewards card. These types of credit cards reward everyday purchases by racking up miles for holiday and spring break trips.
Choose a card with a high-value introductory bonus offer to get the most possible miles or points right off the bat.

Use a referral code from a friend or family member to supplement the offer.

Better yet, sign up for a frequent flyer account with an airline first, and chances are they'll soon contact you with their top bonus offer.

However, keep in mind that the travel rewards benefit can easily be cancelled out by interest charged for unpaid bills, so only use a credit card if you can (and will) pay off the balance each month.
3. Student Loans
Student loan debt has become a major crisis in the U.S., with over 44 million borrowers owing a total of $1.5 trillion in student loan debt. While loans are an immediate solution to financing education costs, they come with serious questions about ROI.
Parents need to talk over financial aid and student loans ahead of time so students understand the difference between the two, as well as how taking on loans will affect them after college.  
Mark Kantrowitz, of SavingForCollege.com, offers this simple mantra for parents to tell their kids: "Live like a student while you are in school, so you don't have to live like a student after you graduate."
As a parent, you should remind your student to revel in living cheaply, before they're burdened with avoidable student loan payments. Trust us, cups of ramen aren't as glamorous in your late 20s. On student loans, Kantrowitz goes on to say:
Remember that it's cheaper to save money now than to borrow money later. It's better to budget before you borrow.

Calculate your projected annual starting salary and figure that your total student loan debt at graduation should at least be less than, if not significantly lower than, this amount.
There are great digital tools available to assist your student in calculating their projected monthly payments based on their total loan amount and starting salary.
We spoke to Richard M. Gutkowski, author and professor emeritus at Colorado State University, about how to further manage student loan debt after graduation. Typically, student loan payments don't become active until a student falls below full- or part-time enrollment, graduates, or completes exit counseling. According to Gutkowski it's crucial to remember:
Students can defer payment on federal student loans. But if they do, then they should at least pay the monthly interest due.

Otherwise, as an example, a current graduating student who borrowed $2,000 each semester who then takes a six-month grace period will add about $1,700.00 to his or her debt. (Parents doing the same thing would add about $2,650 to their debt.)
The amount paid in interest adds up and could otherwise be used to cover a few months of rent, travel expenses, or a downpayment on a car!
4. Free Money
There is a lot of free educational money for students to take advantage of, including scholarships, grants, refunds, and tax breaks.
According to Lavelle, the scholarship opportunities don't end when students graduate from high school. In fact, just the opposite is true, as there are plenty available to college students.
"Advise your freshman to talk to his or her academic advisor or financial aid officer to learn about the scholarships that he or she can apply for," because even small scholarships add up, he says.
Of course, landing a scholarship is another matter. They're notoriously competitive, and applications can be time-consuming. To get an idea of what a scholarship committee is looking for, do a little research on prior recipients. Based on that, decide whether it's a good fit for you. If you can, find examples of the essays that won the scholarship, and use them as a model for your own application.
For parents paying for their students or for those saving and paying for education costs themselves, there are tax deductions available, says Gutkowski. "There are federal income tax deductions and tax credits for tuition, fees, books, course materials, computer equipment, and interest paid on student loans," he explains. IRS Publication 970 goes into further detail to explain the tax benefits that may be available to you or your student.
5. Scams and Identity Theft
"Money related scams and personal identity theft call for a serious discussion with your child," says Lavelle.
These common crimes can easily happen to a teen not accustomed to safeguarding their accounts and financial information. Lavelle explains that the basis of the talk should involve the steps students can take to guard their personal information like a hawk.
Only reliable institutions will request your social security number. Strictly limit who gets the number.

Keep credit card numbers, PIN numbers, and other financial information carefully guarded, both online and in the physical world.

Be explicit when you share the devastation that can come from identity theft and related scams. A real-life picture will help ensure that your child understands the importance of being diligent with their private information.

Teach your college-bound kid to limit the information they post on social media. Never list email addresses or phone numbers on social media pages.

Don't open attachments in emails or click on links if you do not know the sender, and even if you do, be diligent to make sure it is indeed the person you know sending the request (and not someone that has hacked their account).
Parents and students alike should be vigilant in protecting against identity theft.
"A scammer will use your personal information to open up credit card accounts, steal your information to make unwarranted purchases, sign up for services, and more," warns Lavelle.
Article contributors