6 No-Experience Online Jobs for College Students That Pay Big
By
Samantha Rose
Samantha Rose is a personal finance writer covering financial literacy for OppU. Her work focuses on providing hands-on resources for high school and college-age students in addition to their parents and educators.
Read time: 9 min
Updated on November 30, 2022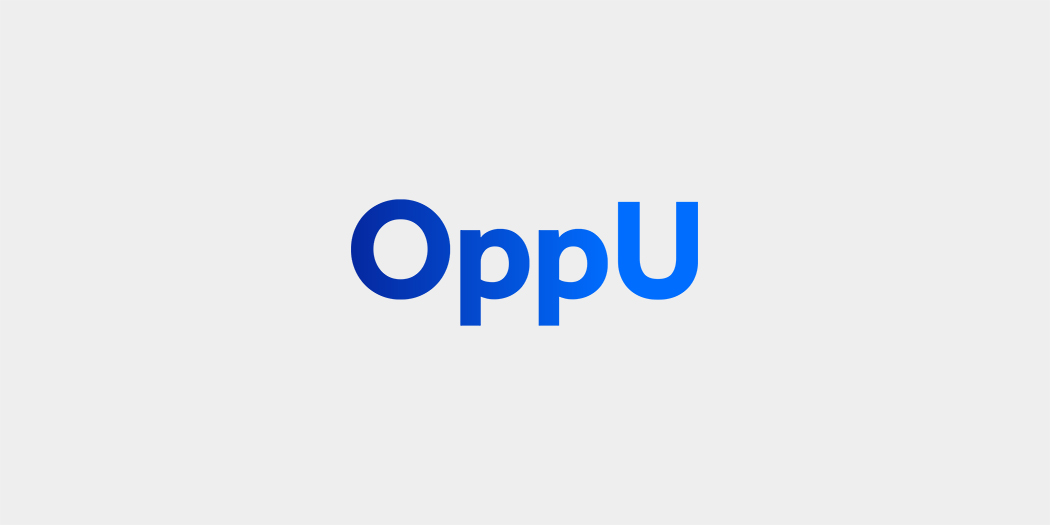 Got a laptop? Got a job.
College is expensive. Of course there are tuition and housing costs, but students need spending money, too.  
To make some extra cash, many students take on-campus jobs. But for those willing to get creative, there are other options. 
Online jobs are one type of employment that's often overlooked but can be perfect for college students. Think about it — the hours are usually flexible, they can be done from anywhere in the world, and all they require is a laptop. 
If you're ready to pick up a side hustle, online jobs might be a good option to explore. Here are six that can be done with little or no experience — or with the precise skill set that college students possess. 
No. 1: Tutor
When a student needs additional instruction outside of class, that's where a tutor comes in. Tutors use their expertise on a specific academic subject to teach young children, high schoolers, or college students.
College students have already mastered the subjects and standardized tests that have propelled them into higher education, making tutoring an easy side hustle to earn extra money. Parents will pay big to get their children one-on-one attention from a seasoned college student, so credentials can significantly increase the hourly rate.
Responsibilities
The main responsibility of a tutor is to teach students about specific academic subjects, and how to study for and take standardized tests, including the SAT and ACT. 
School subjects that are STEM-based, such as mathematics or sciences, are best taught by college students majoring in those fields. Likewise, humanities-based majors are the most qualified to tutor students on essay writing, such as how to write a winning scholarship essay.
Tutors need to know how to teach in both group and one-on-one settings. This means creating custom lesson plans and exercises, as well as knowing the answer to a variety of questions. It's a tutor's job to guide and support their pupils through any academic hurdles they may face.
Pay
Average is $21.31 per hour
No. 2: Résumé writer
A professional résumé writer composes or edits resumes for job seekers. A résumé is a written summary of a job seeker's professional experience, accomplishments, skills, and education. It's an important document that nearly all roles require in order to gain an interview, thus it's critical that it presents the best picture of a job seeker. 
A résumé writer may be a self-employed, freelancer and can accomplish their job remote, making it ideal for college students. 
Responsibilities
A résumé writer must ensure that the final product fits the job seeker. This involves having a conversation about past job experience, accomplishments, and anything that might be pertinent for a hiring manager to know about the candidate. Then, the résumé writer must synthesize this information and create a professional document.
Résumés should be well-organized, free from typos, and contain accurate information.
For those looking to deepen their skill level, apply for a résumé writing certification at a certifying organization, such as:
Pay
$50 to upwards of $300 per resume, depending on the role (entry level versus executive)
No. 3: Freelance writer
If you need supplemental income, then freelance writing allows the flexibility to determine your own hours and pay rate. It's a convenient way to save up for an upcoming purchase, such as spring break, by finding additional writing assignments to make it happen. 
Anyone can become a freelance writer, but the best are seasoned writers with a thorough grasp of the written word. College students are more experienced writers than the average person, since they are constantly synthesizing information and using it to write essays for their college-level courses. 
Responsibilities
The role of the freelance writer is to create written content for either professional or personal use. Typically, this means writing articles, blogs, advertisements, emails, social copy, or other marketing materials. 
Freelance writers need at least four essential skills:
1. Ability to meet deadlines: It goes without saying, but clients expect their writers to meet deadlines in order to push content according to their editorial calendars. Freelance writers must be organized since they work simultaneously with multiple clients on different projects.
2. Adaptability: Content needs to be tailored to the outlet in tone and style. Adaptable writers are able to meet the needs of their clients by honing their writing for each job. Even if they're not a subject matter expert, a good writer will do diligent research to find reliable information and add authority to their pieces.
3. Communication: Freelance writing is often entirely remote, so writers need to possess strong communication skills when interacting with their clients over email and phone in order to make sure that everyone is on the same page.
4. Writing and editing background: The job of a freelance writer is to write, edit, and revise. A background in writing and editing will contribute to producing high-quality content, which in turn, will keep a writer in demand, helping to score more clients and negotiate a higher pay rate.
Pay
$20 to upwards of $100 per hour, depending on experience level
No. 4: Brand ambassador
When was the last time a referral program influenced your purchasing decisions? Maybe a friend shared their love of a streaming service. Or an Instagram influencer posted an outfit and tagged the brands they wore in the photo. Think of brand ambassadors as another type of marketing referral program. 
A brand ambassador is a person hired by a company to represent their product or service in a positive way. They are different from bloggers and influencers, because their sole purpose is to develop and maintain the company's brand image by interacting with customers. Ambassadors know the personality and voice of the brand better than anyone else.
College students are ideal brand ambassadors, because they fill a demographic niche that presents an exciting opportunity for most brands.
If you're interested in becoming a brand ambassador, there are four key ways to get started:
Identify the brand that you want to represent.

Create a personal style that works well with the brand.

Build a network and online presence.

Sell yourself to the brand as a potential ambassador.
Responsibilities
Why do companies hire brand ambassadors? To increase brand awareness and boost sales. 
With this in mind, a successful brand ambassador relies on their network to spread visibility of the product, either digitally or by word of mouth. Brand ambassadors foster relationships with existing and new customers.
Ambassadors start by studying the company's marketing goals and objectives. Then, they analyze the product they're endorsing. They work with the marketing, sales, and product teams to develop programs and ideas to reach new clients. Finally, they execute their ideas and build relationships with accounts, other brands, and consumers.
Pay
Average is $17 per hour
No. 5: Virtual assistant
A virtual assistant (VA) is a person who provides professional, technical, or creative assistance to a client remotely.
For a client, a VA is a smart hire. By opting for a remote freelance worker, they save on in-office expenses, but still have a reliable hire completing the more mundane day-to-day tasks. This is a win-win for college students, who may be looking for a job to balance with their course load. 
VA work is entirely remote, has flexible hours, and doesn't require many hard skills, such as understanding complex computer programs.
Responsibilities
Anyone with a reliable internet connection and communication tools like email, messenger, and a phone can be a virtual assistant.
The role of a VA varies, but most tasks include:
Managing calendars

Answering calls

Scheduling appointments

Responding to emails

Booking hotels, airfare, and restaurants

Preparing reports

Managing social media

Planning events
Many of these soft skills involve communication, time management, teamwork, and taking leadership on projects.
Pay
Average is $15.85 per hour
No. 6: Transcriptionist / Translator
The commonality between transcription and translation is a mastery of the written language.
Transcription converts audio recordings into text to create a written record. This text can be used for a variety of needs, such as creating subtitles for the hearing impaired.
Translation is changing one language into another language. 
It's thanks to translators that we have media like books, movies, websites, and documents available in nearly every language. Don't confuse translators with interpreters — interpreters assist speakers of different languages to communicate orally.
Both of these jobs can be done independently from anywhere in the world, but what makes them ideal for college students is the abundance of these roles in academia. Professors working on research projects may enlist students to assist with these services.
Responsibilities of a transcriber
The role of a transcriber is to listen to the original audio clip while typing out the exact words spoken in the audio file. 
It's not as easy as it sounds. Transcription requires accuracy and confidentiality. 
There are several guidelines and rules to the art of transcription. For instance, did you know that speakers need to be identified with labels?
Transcribers work on all sorts of texts, meaning they must be trustworthy with confidential information if their client is in the medical or legal industry.
Responsibilities of a translator
To become a translator, you must be fluent in at least two languages. There is one main responsibility of a translator:
Listen to an audio file or read a written document and then translate and transcribe it into another language quickly and accurately
Pay for a transcriber
Average is $15.22 per hour, depending on experience 
Pay for a translator
Average is $24.87 per hour, depending on experience 
Top picks from the pros
David Leonhardt, president of THGM Writers
Proofreading does not pay a lot, but it is more than minimum wage, and if a student is efficient, it can pay more than a lot of typical college jobs. 

What's more, college students are as well-placed to proofread as most professional writers. That's because, after years of writing essays, they often have the rules of grammar and spelling memorized as well as professional writers. Proofreading is also geography-independent, and timing is often flexible.
Darko Jacimovic, co-founder at What To Become
Teaching English online has been growing in popularity in recent years. 

The majority of the platforms offer classes to Asian students and require native and non-native English speakers to teach. Each company has its own teaching system and provides teachers with textbooks, materials, and detailed workflow guidelines. 

Students can sign up for one of the English-teaching platforms and create their own working schedules. One of the biggest advantages of this particular job is flexibility. There is no limit as to how many classes one should teach daily. Therefore, online teaching websites can easily be combined with regular studies. 

Moreover, native English speakers usually have much better payment rates (usually between $16 and $22 per hour) and can earn a couple of hundred dollars per week with a part-time schedule.
Bottom Line
Are you a student interested in making extra money while in school? Then grab your laptop and find a no-experience online job. Not only do online jobs offer flexibility in hours, location, and experience, but they can also pay big for students with the right set of skills.
Article contributors
Darko Jacimovic is a human resources consultant and marketing expert turned entrepreneur. As a founder of WhatToBecome, Jacimovic uses his experience to create and provide a user-friendly and high-value experience — ensuring website visitors receive a solid return on their time investment. Armed with a Bachelor of Arts in English language and literature, and decades of analytic and applied experience, Jacimovic is on a mission to provide the best career information and advice for those looking for a new job or career.
David Leonhardt runs THGM Writers, an agency that helps small businesses and individuals with a plethora of writing needs, from press releases, movie scripts, and speeches to books, blogs, and website copy.