8 Efficiency Hacks for eLearning Success
By
Samantha Rose
Samantha Rose is a personal finance writer covering financial literacy for OppU. Her work focuses on providing hands-on resources for high school and college-age students in addition to their parents and educators.
Read time: 7 min
Updated on November 30, 2022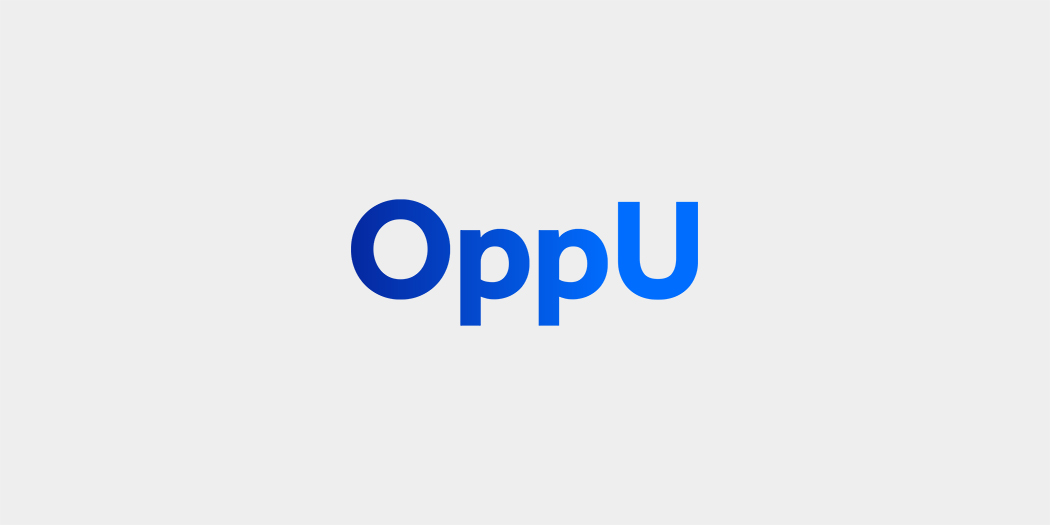 Jump to the head of the class — from your bedroom.
As COVID-19 forces school closures, many institutions are developing practical solutions. Classes have moved online, and teachers and students are embracing virtual instruction.
But eLearning presents unique challenges.
A laptop with WiFi isn't the only requirement to make virtual lessons work. Online classes take self-sufficiency, discipline, and organization. Adjusting can be hard, but with the right set of study skills, students can set themselves up for success.
Ready to start eLearning? Grab your laptop and apply these eight efficiency hacks to make the grade.
No. 1: Choose a study space
The right environment can make or break an eLearning experience, so pick a workspace and choose wisely.
Ensure the space is organized, quiet, and available when you need it. It should also inspire productivity. It doesn't matter whether it's located in an office, living room, or corner of your bedroom — whatever best helps you focus.
By choosing a designated workspace, you'll maximize productivity through organization, said Jill Drowne, M.Ed., a learning specialist at the Southwest College of Naturopathic Medicine.
"[H]ave all learning materials in one place — whether having a binder for school, or a desk/room where you study — to help your brain keep track of all the critical pieces," she said.
A productive work environment should include:
A table and comfortable chair.
School supplies, including sticky notes, notepads, pens, and pencils.
Required materials for the course.
A reliable internet connection.
No. 2: Eliminate distractions
Podcasts. Text messages. Social media. It can be a challenge to give eLearning your undivided attention when faced with infinite distractions. Don't let interruptions derail your studies.
The key to increasing productivity while minimizing distractions is to be deliberate and purposeful with your time and energy. But if you still struggle, make a clean cut. Rather than let curiosity build about who texted you or posted on social media, turn it off. If you can't turn off your phone, download a social networking site blocker. There are several apps on the market, such as Anti-Social or SelfControl. The premise is the same — limit or block the sites that waste the most time.
Self-discipline works, but it's easier if you don't tempt yourself.
"Self-discipline can be defined as doing what needs to be done, when it needs to be done, whether you feel like it or not," said Andrew Forrester, the founder of Crown Academy of English. "Applied to eLearning, this means getting down to study immediately and ignoring everything else."
Here are a few other tricks to lessen distractions:
Isolate your workspace.
Ask friends and family not to disturb you.
Turn off the TV.
Install a website blocker to prevent web surfing.
Install apps to limit social media usage.
Temporarily delete your social media profiles.
Turn off your cell phone.
Take frequent, short breaks.
No. 3: Budget your time
The flexibility allowed by an eLearning course is a pro and a con. It's a con for students who aren't familiar with independent study and time management. Without these skills, it's easy to procrastinate and rush assignments. Avoid this behavior. It results in stress and subpar work.
The best way to manage time effectively is through a routine. Whether that means creating a monthly calendar or making daily to-do lists, organization is key.
Here are a few tips for budgeting your time effectively:
Create a calendar
At the beginning of the semester, look at the syllabus. Grab your calendar. Write down meeting dates and times, due dates, exams, and any other relevant deadlines. Check your calendar regularly. This is a smart way to plan ahead and never miss an assignment.
Create lists
At the start of each week, create a to-do list. Include the amount of time it will take to complete each task — for instance, two hours studying or five hours reading.
Set time limits
When completing tasks, hold yourself to the amount of time set in your to-do list. One way to do this is time-blocking. Time-blocking allows only a certain amount of time to work on something. Once time is up, you must move on to the next task. This ensures that your day isn't derailed by one difficult task.
Stay on track
Don't stray from your schedule. Make it a habit to check in regularly. Identify how you're spending your time, and adjust accordingly.
No. 4: Commit to expectations
eLearning is convenient, but that doesn't mean it's easy. Course instructors design their lessons to deliver the same content and rigor as an in-person course. They follow a syllabus — detailing lesson topics, deadlines, and grading requirements.
Read the expectations and guidelines provided by the instructor at the beginning of the course. Here are a few common expectations:
"Show up" to class regularly.
Participate consistently and constructively.
Collaborate with peers.
Complete readings, assignments, and projects according to deadlines.
By understanding expectations, students are less likely to perform poorly or drop the class later on.
No. 5: Take it seriously
Online courses are real. In fact, they require the same level of discipline as in-person classes — if not more.
Sitting in a classroom is an external motivator. It forces students to show respect to the instructor and peers by listening, engaging, and being present. eLearning is a whole new environment. It requires internal motivation to remain engaged.
Don't sit in bed in pajamas. Don't take a nap. Don't turn on the TV.
Treat the eLearning class the same way you would an in-person class. Change out of pajamas. Turn off distractions. Listen, discuss, and take notes. And if possible, turn on your video and microphone for more external accountability.
By shifting your attitude, you'll approach the class with the right mindset to do your best work.
No. 6: Hold yourself accountable
Life is a balancing act. It's hard to stay productive when other life happenings take precedence. You have a paper due, but you're exhausted after a long work day. You decide to submit the paper late — convincing yourself that one late assignment is okay. Don't make the mistake of accepting your excuses, because it's a slippery slope.
To stay on track in your eLearning course, make sure to hold yourself accountable — especially when life becomes hectic.
At the beginning of the course, identify your strengths and weaknesses. Independent learning requires self-check-ins and self-awareness. If your weakness is writing papers, then make sure to schedule extra time to finish the assignment ahead of schedule. Then, hold yourself to it.
Having trouble holding yourself accountable? Find an accountability partner. Ask a classmate, a family member, or a friend to check in on you. Schedule coworking sessions. Even if you're both working on separate assignments, creating a strict no-nonsense environment will motivate you to work when you need to work.
No. 7: Figure out your learning style
How do you accomplish your best work? It's not a trick question. Determine your learning style and look for the commonalities.
The way we process and understand information is different. According to the VARK model, there are four primary types of learners: visual, auditory, reading/writing, and kinesthetic. Each type of learner responds to different teaching strategies. For instance, auditory learners remember by repeating information. Kinesthetic learners are hands-on and need models, projects, and experiments. Determine your style of learning and then customize your approach based on it.
Further, think about what makes you unique. If you're a morning person, start the day by accomplishing your hardest tasks. If you're a night owl, leave longer projects for later in the day. If you have excess energy, try working out before sitting down to learn. If you're a social butterfly, organize a virtual study group.
No. 8: Stay motivated
eLearning is a challenging, but rewarding, experience. In exchange for hard work you'll receive course credits. Easier said than done. What happens if you lose your motivation part way through the course?
Don't give up.
Set a goal and visualize it. Why are you taking this course? Does it count toward your major? Is it an elective for fun? Keep your goal in mind when you are struggling.
Each time you finish an assignment, reward yourself. Eat a nice meal. Watch a movie. Take time off. No matter the prize, make sure that it offsets the hard work.
Need more motivation? Here are a few ideas:
Decorate your workspace.
Focus on the reason why you took the course.
Accept that not every day will be productive.
Eat healthy snacks.
Reward yourself for big and small wins.
Take time off.
Stay positive.
Remember, you can accomplish anything you set your mind to.
Bottom line
For many students, virtual classes can take some getting used to. Use essential study skills to set yourself up for success.
Article contributors
Jill K. Drowne, M.Ed. is the learning specialist at the Southwest College of Naturopathic Medicine in Tempe, AZ. After nearly 20 years in education, Drowne specializes in both the cognitive and socioemotional factors in learning. She believes in the power of growth mindset and developing a toolbox of strategies to help every student maximize their potential to learn. When not working with her students at SCNM, you might find her spending time with her family, taking a socially distanced run, or listening to a podcast.
Andrew Forrester is a credentialed English teacher. In 2003, he passed the CertTESOL qualification (certificate in Teaching English to Speakers of Other Languages), one of the most respected English teaching qualifications and recognized internationally by the British Council. He has over 15 years experience of teaching English, including seven years of teaching online. He is the founder of Crown Academy of English, an online English language school through which he runs the popular Crown Academy IELTS online course, an eLearning program to prepare international students for the IELTS exam.