10 Great Scholarships for Incoming College Students
By
Kaylee Schultz
Kaylee Schultz is a personal finance writer who covered financial literacy for OppU. During her time at OppFi she accumulated over 16,000 hours of first-hand experience helping customers through the loan process.
Read time: 5 min
Updated on January 3, 2022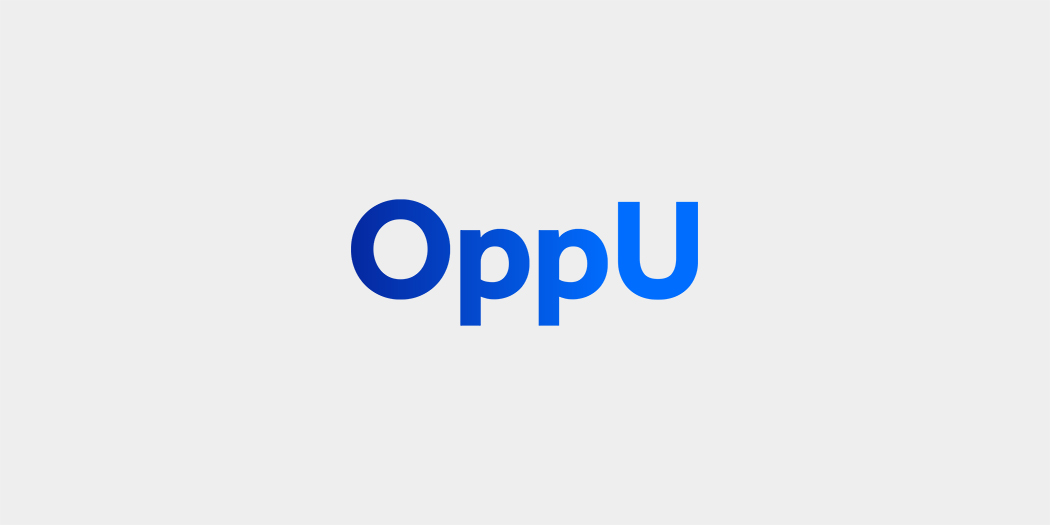 Stop searching, start applying.
Scholarships are a smart way to reduce the cost of college. And many boast broad eligibility, making them a perfect option for most students. 
The problem is finding them. 
With so many opportunities out there, the search can become overwhelming. But we did the legwork and gathered 10 of the best. 
Here are 10 great college scholarships with broad eligibility requirements to get you started. 
No. 1: Bill of Rights Institute We the Students Essay Contest
Award: $7,500
Deadline: April 15, 2021
How to apply: Students must create a profile and log on to the essay website to submit an entry
Eligibility
Applicants must be high school students between the ages of 14-19 and attend school in the United States, one of its territories or districts, or an American Armed Forces School abroad, or be home-schooled.
The Bill of Rights Institute hosts an annual We the Students Essay Contest. Students across the country are asked to write an essay responding to the prompt of the year. The first-place winner will receive a scholarship to Constitutional Academy on top of a monetary prize.
No. 2: Doodle 4 Google Competition
Award: $30,000
Deadline: March 13, 2021
How to apply: Visit the contest page during the contest period and follow the instructions that appear on the "How it Works" tab.
Eligibility
Applicants must be a U.S. citizen or permanent legal U.S. resident, and be enrolled in a private or public elementary or secondary school (grades K-12) or a home school (grades K-12) in the United States or a U.S. territory.
Use your imagination to create a Google Doodle based on what kindness means to you.
No. 3: Legacy of Life Essay & Video Scholarships
Award: $5,000
Deadline: March 31, 2021
How to apply: Submit a video or essay entry following the scholarship instructions.
Eligibility
Students must reside and attend high school (or home-schooled) in the Washington, D.C., metropolitan area.
This scholarship is provided by the Washington Regional Transplant Community, which is dedicated to educating people from all walks of life about the benefits of organ and tissue donation. Applicants must submit an entry that will persuade and motivate an audience to register to become organ, eye, and tissue donors.
No. 4: National Press Club Scholarship for Journalism Diversity
Award: $2,500
Deadline: March 01, 2021
How to apply: Applicants must complete the FAFSA and submit work samples to the organization via a thumb/USB/flash drive. Samples can be sent to: 
Scholarship Committee
Attention: Scholarship Department
529 14th Street, NW, 13th Floor
Washington, DC 20045
Eligibility
Applicants must be high school seniors with a GPA of 3.0 or better who are preparing to enter college and study journalism.
The National Press Club, the leading professional organization for journalists, wants to recruit promising future journalists who will bring diversity to American journalism. The scholarship consists of a $2,000 one-year scholarship, which can be renewed for up to three years at $2,500 per year. The first-year scholarship includes an additional $500 book stipend.
No. 5: 4-H Youth in Action
Award: $5,000
Deadline: May 18, 2021
How to apply: Complete and submit the online application.
Eligibility
Applicants must be a 4-H member/recent alum of any type of 4-H program in the United States between the ages of 15-19.
The 4‑H Youth in Action Program recognizes four confident young leaders with diverse backgrounds and unique perspectives in core pillar areas: agriculture, civic engagement, healthy living, and STEM.
No. 6: USTA Foundation Scholarships
Award: $2,500 - $15,000
Deadline: March 29, 2021
How to apply: The scholarship application is a two-stage process that can be completed by visiting the USTA Foundation.
Eligibility
Open to high school seniors with a minimum 3.0 GPA who also perform community/volunteer service; participate in organized youth tennis programs, such as National Junior Tennis and Learning (NJTL); and demonstrate significant financial need
The USTA Foundation focuses on serving under-resourced youth.
No. 7: WWIN Star Scholarship
Award: $20,000
Deadline: April 10, 2021
How to apply: Submit an application to WWIN Star Scholarship.
Eligibility
Incoming female freshmen living in the state of Washington
The WWIN Star Scholarship is awarded to determined, hard-working women who spark change in their communities. Scholars must be female, at least 18 years of age, in financial need, and a resident of Washington for at least one year. 
Scholars receive up to $5,000 annually for four years. The scholarship covers tuition and books at a Washington college or university.
No. 8: Breakthrough Junior Challenge
Award: $250,000
Deadline: June 25, 2021 
How to apply: Complete the application and submit a 3-minute video on a theory or concept in math, physics, or the life sciences. 
Eligibility
Open to students ages 13-18
The Breakthrough Junior Challenge is a global initiative to develop and demonstrate young people's knowledge of science and scientific principles, generate excitement in science and math, support STEM career choices, and engage the imagination and interest of the public-at-large in key concepts of fundamental science.
No. 9: ConnectHER Film Festival
Award: $5,000
Deadline: June 15, 2021
How to apply: Submit your film to ConnectHER.
Eligibility
Open to all students enrolled in high school or undergraduate programs
The ConnectHER Film Festival provides a powerful platform for young storytellers to highlight critical issues facing women and girls. Students submit original short films focused on issues such as girls' global education; ending violence against women; redefining beauty, women and the environment; and girls in tech.
No. 10: Milton Fisher Scholarship for Innovation and Creativity
Award: $4,000 - $20,000
Deadline: May 3, 2021
How to apply: Submit an application to the Innovation and Creativity Scholarship. 
Eligibility
Open to high school juniors, seniors, and first-year undergrads. Students must attend college in Connecticut or the New York City Metropolitan Area, or reside in the NYC Metro Area or CT and attend college anywhere in the United States.
The Milton Fisher Scholarship aims to honor students who excel as creative problem-solvers and to help make their higher education goals more accessible. It is a four-year renewable scholarship open to exceptionally innovative and creative students that have developed a distinctive solution to a problem faced by their school, community, or family; or have solved an artistic, scientific, or technical problem in a new or unusual way.