Should Parents Give Their College Kids a Credit Card?
By
Samantha Rose
Samantha Rose is a personal finance writer covering financial literacy for OppU. Her work focuses on providing hands-on resources for high school and college-age students in addition to their parents and educators.
Read time: 3 min
Updated on April 13, 2022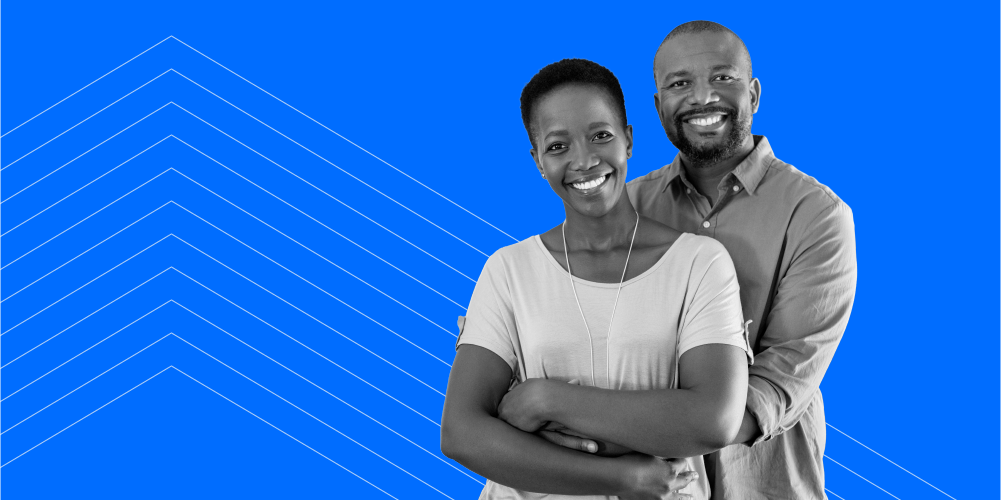 Believe it or not, the pros say yes — with a few important caveats.
Here are the facts: 57% of college students have a credit card. Of those, the average cardholder has five separate accounts and a total balance of $1,183.
So clearly there's a problem.
But students who don't use credit cards delay building a credit history, and this may hurt them when it's time to rent an apartment or purchase a car after they graduate.
It's a tradeoff, and parents who want to instill healthy financial habits might feel torn. Should they give their kids a credit card? Should they not? How can they help them build a credit history without risking the damage that comes with missed payments and high balances?
To help parents make their decision, we spoke with five financial experts. Here's what they had to say.
Mark A. Rioboli, director of wealth management at Independence Advisors
Should parents give their kids a credit card?
Like all things in planning, it depends on the kid.

Well before college, my kids showed responsibility with money, and I gave them control over their funds early on. It was a no brainer to give them a credit card, and it gave me peace of mind.
How can parents ensure a credit card is used responsibly? 
The credit card apps are very powerful now, and you can get texts for purchases or see recent transactions.

If you are concerned about a student's spending, start with a low credit limit and build from there.
Kevin Panitch, owner of personal finance website Just Start Investing
Should parents give their kids a credit card?
If you have a responsible kid, which I know most parents think they do, then it is typically a great idea to give them a credit card. The primary benefit is that they can start building credit early and start adulthood on the right financial foot.
How can parents ensure a credit card is used responsibly?
The best way to ensure they use it responsibly is to constantly monitor [the credit card] and keep yourself on the account. That way, if spending starts to get out of hand, you can always freeze the account to cut them off.
Greg Szymanski, director of human resources at Geonerco Management LLC
Should parents give their kids a credit card?
Yes. But I would always recommend a secured credit card to limit the charges to whatever amount the card is secured by. And this helps the student build a credit history.
How can parents ensure a credit card is used responsibly? 
I would not recommend unsecured credit cards.
How can parents ensure a credit card is used responsibly? 
Put a cap on the spending limit. Make sure your child (not you) makes the payments each month — and the interest. When they're spending real money, not just swiping plastic, the cost of things in the real world really starts to hit home.
Max Falb, digital marketing strategist for Fueled
Should parents give their kids a credit card?
In short, yes it is a good idea to get your kid a credit card when going to college.

The number one reason why it's a good idea is safety. Even if you do not want your child to spend money on your card, it's a good idea for them to have one in case of an emergency.

No matter what the reason is, it is good peace of mind to know your child has access to some money in case they really need it on the spot.
How can parents ensure a credit card is used responsibly? 
Nowadays it's really easy to track a credit card (I get texts every time I use mine) so parents can easily monitor their credit card to make sure it's being used properly.

Also, it's common practice to set a limit for the card [each] month.
Bottom Line
Though counterintuitive, giving a credit card to college students might be a wise choice. But for the all the benefits that credit cards provide, there are just as many dangers. Parents who choose to give their college kids a card should be sure to provide direction and oversight to help them manage their cards responsibly.
Article contributors
Mark A. Rioboli, CFP®, CFS, is the Director of Wealth Management at Indepence Advisors and applies his expertise and attention to detail to solving clients' financial puzzles. He has over 30 years of experience in the wealth management industry. Rioboli joined Independence Advisors in 2006. Prior to joining Independence Advisors, he held positions as Vice President and Investment Advisor at PNC Wealth Management; President and CEO of Bryn Mawr Asset Management, a subsidiary of The Bryn Mawr Trust Company; and a Manager in the Personal Financial Services Group of PricewaterhouseCoopers, LLC. He is a Certified Financial Planner Professional and a Certified Fund Specialist. He earned a B.S. in Finance from St. Joseph's University. In 2011, he served as President of the Philadelphia Tri-State Financial Planning Association and spent a total of seven years on the board. He has been married to his wife, Joan, for 27 years and they have 2 children. He enjoys learning about the latest advances in health, nutrition, and fitness.
Kevin Panitch runs the personal finance website Just Start Investing, where he focuses on making investing easy. Just Start Investing has been featured on US News & World Report and Chime Bank, among other major publications for Panitch's easy-to-follow writing. Check out Just Start Investing to learn the simple strategies to start investing today, as well as ways to optimize your credit cards, banking, and budget.
Greg Szymanski is a human resources professional of 25 years and father of two sons attending college.
Dr. Guy Baker, MBA, MSFA, PhD, is a life insurance and wealth consultant with over fifty years of experience. As a frequent writer and speaker, he has addressed advisors in more than thirty countries, appeared on numerous talk shows and tele-video conferences, and spoken several times from the Main Platform of the Million Dollar Round Table (MDRT). He has lectured at various estate planning council meetings, spoken at several CLU institutes, and was featured at six CLU conferences. He is the recipient of the 78th annual John Newton Russell Memorial Award. The award is the highest honor accorded by the insurance industry to a living individual who has rendered outstanding services to the institution of life insurance. His most recent book, The Great Wealth Erosion, details the four factors investors need to manage to improve their portfolio performance.
Max Falb uses his background in computer science, digital media, and marketing in order to design digital spaces that are engaging and pleasing to audiences. He recently graduated from New York University's Gallatin School of Individualized Study, where he helped startup brands build their digital presence and persona. Currently, he is serving as a digital marketing strategist on the digital marketing team at Fueled where he is creating digital content and extending their branding.