6 Summer Must-Dos for New College Students Who Want to Slay Their Finances
By
Samantha Rose
Samantha Rose is a personal finance writer covering financial literacy for OppU. Her work focuses on providing hands-on resources for high school and college-age students in addition to their parents and educators.
Read time: 6 min
Updated on February 14, 2022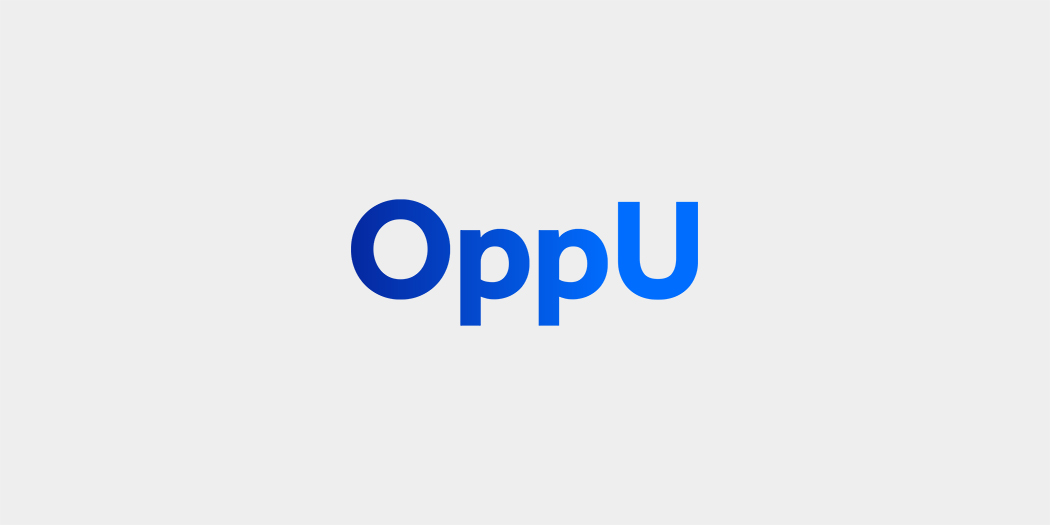 A personal finance checklist for college-bound high school seniors.
---
With a college acceptance letter in hand, most high school seniors are probably hoping for a lazy summer of sun and fun. But the carefree months will pass, and when fall arrives, students will be greeted with classes, homework, campus jobs—and tuition bills and other expenses.
To prepare for their next phase of life, students will undoubtedly take stock of clothing and dorm-room decorations. But it's important that they look at their finances, too.
So what are the personal finance preparations incoming freshmen should wrap up before summer's end? Here's a checklist of six expert-recommended must-dos.
1. Practice Budgeting by Allocating Expenses
For many rising high school students, college will be the first time they're responsible for managing their money. Ashley Lomelin of Allegro, LLC, suggested that students should spend some time this summer practicing budgeting.
"Not simple budgeting such as 'spend less than you make,' but learning to allocate your expenses for gas, school supplies and anything else they may be responsible for," she said.
To do this, students should start by listing all of their expenses for a given month. Over the summer, these might include entertainment, food, and travel costs. Once the semester starts, things will change. Students should calculate the expected costs of the coming school year to "learn how many hours they should work, which can also help with dedication and a better skillset to looking for jobs after graduation," Lomelin said.
2. Decide If You'll Plan to Work
Any job that brings in income is a win, but for students, employment also offers the opportunity to gain work experience.
Brian Brandow, of the Debt Discipline blog, said that students need to decide whether they will work during the upcoming semester. This is one of the most significant financial decisions a graduating high school senior will make.
"Once this decision is made, it can give them an idea of how much money they should save during the summer," he said.
Students can use their budget to determine how much they'll need to make during the school year to cover their expenses. If costs are high, a summer job will allow them to get a head start by earning a few months' worth of income.
"If they can save a higher percentage of their summer money, it can help them focus on school and avoid having to work many hours," Brandow suggested. He gave an example of a student who plans to spend $100 each week. A typical semester runs 15 weeks, so this would total $1,500 per semester, or $3,000 for the year. "If they spend more or less every week, it will give them an indication of how much they may need to work during the school year to supplement their income," he said.
In the opinion of Shaan Patel, founder and CEO of Prep Expert, a summer job is a necessity. Working during the summer allows students to start building an emergency fund.
"Even if you're receiving substantial student aid, it never hurts to have money saved up and ready to use due to unforeseen circumstances," he said.
Working doesn't end with summer. There are plenty of opportunities on campus to make some extra cash. Federal work-study is one—it offers part-time jobs to undergraduate and graduate students with demonstrated financial need. Work-study encourages jobs related to the student's area of study, as well as community-service-based work. Many campuses also have internship or co-op opportunities with student organizations, school departments, and local groups.
No matter the position, any job will earn students income and demonstrate to future employers that they're hard-working and motivated.
3. Search for Scholarships to Pick Up the Slack
Summer is also a great time to search for scholarship opportunities.
"Scholarships are the best way to pay for higher education, but require some research and a lot of writing time," Lomelin said. "If a student isn't busy working, they can learn to also manage time to writing away potential scholarship pieces for school."
While many scholarships are competitive, students who apply strategically and research examples of successful scholarship essays can boost their chances of taking home money for tuition costs.
4. Invest in a Secured Credit Card
When mismanaged, credit cards can have some pretty serious consequences. But there are ways to reduce the risks of traditional credit cards while maintaining the convenience and credit-building potential they offer. One such option? Secured credit cards.
"To help build credit without putting yourself into debt, invest in a secured credit card," Patel suggested. "They're great options to invest in because instead of getting a credit limit from a faceless company waiting for you to max it out, you personally back your own credit line."
Secured credit cards can be opened for as little as a $200 deposit, Patel said. This makes them useful for handling small bills. Secured credit cards also give students an opportunity to start building a credit-boosting credit history.
"... as you make your payments every month to stay under limit, your credit score will grow without problem," Patel said.
5. Get a Jump Start on Student Loans
Even though student loans don't go into repayment until students have ended their full-time studies, it's not a bad idea to actively pay off loans while still in college. Deborah Sweeney, CEO of MyCorporation, suggested preparing for those costs by setting aside money over the summer.
"Oftentimes, college students wait until post-graduation to begin paying off their loans," Sweeney said. "Instead, get a jump start on your loans and pay them off with your extra summer cash."
6. Think Long Term by Learning How to Manage Money
Leif Kristjansen, the founder of Five Year FIRE Escape, suggested that students should take advantage of summer downtime to bone up on personal finance.
"When you start out as a fresh college student you generally have very little money so anything you do isn't going to have a large effect on your ability to retire or pay off your student loans," Kristjansen said. "The one thing that is very beneficial though is learning what to do with your money once you have a reasonable income."
One habit to start early, Kristjansen said, is investing.
"[T]ake a bit of money each year and invest it," he said. "You have school work to do so I would recommend something simple like an index fund. You can monitor and learn about investing as you go through school and you will internally understand the value of investing and saving."
Students can let these investments sit over the course of their education. Then, after four years for the money to grow, "you will know what to do with your money and how investing it can help you in your future," Kristjansen said.
By relying on his investment knowledge, Kristjansen managed to retire in his early 30s.
"I think that was an education worth investing in!" he said.
Bottom Line
For college-bound high school students, summer offers one last chance to relax and spend time with friends. But there are preparations to make for the coming school year, and students shouldn't neglect their finances when attending to them. These six summer must-dos will help incoming freshmen get their finances on track.
---
Article contributors