The Pros and Cons (and Scams) of Trade School
By
Andrew Tavin, CFEI
Andrew Tavin is a personal finance writer who covered budgeting with expertise in building credit and saving for OppU. His work has been cited by Wikipedia, Crunchbase, and Hacker News, and he is a Certified Financial Education Instructor through the National Financial Educators Council.
Read time: 6 min
Updated on January 3, 2022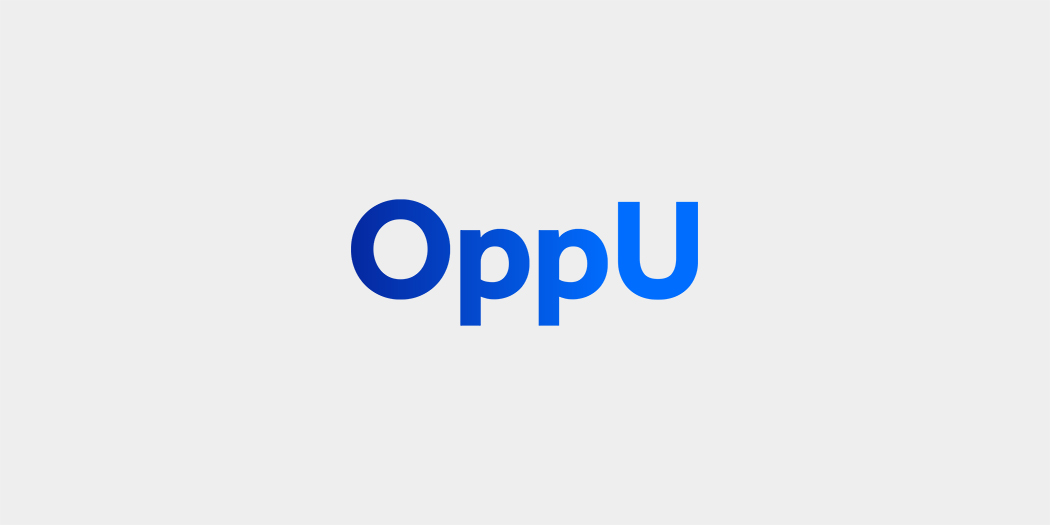 If you do your research and know what industry you're interested in, trade school could be a great option--just make sure that your school isn't actually a scam.
College costs just keep growing and growing. Without a huge scholarship involved, college is too often unreasonably expensive.
That's why it's important for you to make sure it's the right choice for yourself or your child. And while we can't give you any easy answers on whether a four-year college experience might be right for you or your kid, we can try and help you consider how other options will affect you financially.
One option you might consider in place of the traditional four-year college route is to attend a trade school instead. So is this an option worth considering?
---
What is trade school anyway?
The main difference between a "traditional college" and a trade school is that trade schools are tailored around teaching you the skills necessary to perform a specific job. That tends to translate to a much cheaper and much shorter experience, but also a less varied one.
According to the FTC: "Vocational schools and correspondence schools train students for a variety of skilled jobs, including jobs as automotive technicians, medical assistants, hair stylists, interior designers, electronics technicians, paralegals, and truck drivers. Some schools also help students identify prospective employers and apply for jobs.
"To decide whether a career school is right for you, consider whether you need more training for the job you want. It's possible you can learn the skills you need on the job. Look at ads for positions that you're interested in. Then call the employers to learn what kinds of training and experience will be meaningful, and whether they recommend any particular programs."
How do you know if trade school is a good fit?
Andrew Swapp, director of Wind Energy Technology at Mesalands Community College, gave us his take on whether what kind of person might be well served by a trade school.
"Trade schools are not always a good choice!" Swapp warned. "Some people are destined to be Ivy league, some are so happy with a set schedule and repetitive tasks. I would say that a lot of people are a good fit for a trade school though. A trade school is where a skill is instilled. Working and learning with masters of that skill is where that skill is developed.
"If a person takes great pride in building, maintaining, or creating, a trade school may be what they need. If it is rewarding to look back at the end of a day and see your accomplishments you may be inclined toward a trade. If you like to feel like you have earned your paycheck then surely a trade is for you. Tradesmen often make more than middle managers and are rarely out of work."
But even if you determine that a trade school is the right choice for you, you need to be careful.
Some trade schools are scams, so be careful.
As with any investment, when you're considering a trade school you should do your research to make sure the job field you're entering is one that's worth the cost of your education. But beyond just being too expensive, some schools are outright trying to scam you.
For-profit schools should always warrant extra scrutiny. Take for example the case of ITT Tech, a for-profit network of campuses that closed in 2016 after the Department of Education determined that they could not continue enrolling students with federal loans. The DoE decision was due to ITT Tech's aggressive and unethical business practices, which were covered by NPR shortly after the closure.
Recruiters interviewed by NPR described the techniques they were made to use to pester potential applicants. As more campuses and programs were added, ITT Tech increased its cost and increasingly pushed students into programs that would never give them a chance to properly pay off all of the loans they had to take out.
Georgeta Railic, ITT Tech's former director of career services, described to NPR how the school stopped entrance exams and admissions screening for some programs. As they accepted more and more students for more and more money, the prospects for their students only got worse.
How to recognize if a trade school is a trying to scam you.
So how can you avoid being scammed? The North Carolina Department of Justice released some guidelines you can follow when considering a trade school. Here are some important tips to keep in mind:
Ask for the names and phone numbers of the school's licensing and accrediting organizations. Check with these organizations to learn whether the school is up-to-date on its license and accreditation. You can also check out a particular school with the North Carolina Community College System, which licenses and regulates private career schools and requires them to have a bond.

Ask about the instructors' qualifications and the size of the classes. Does the school have enough space, equipment, instructional material, and staff to provide good quality training? Ask to sit in on a class or two.

Find out if the school offers help with job placement after graduation.  If so, ask for the names of businesses where graduates have been placed, then check with the businesses to verify. Tell the school which program you are interested in and ask how much a graduate from that program will earn, on average. Then contact the U.S. Bureau of Labor Statistics to see if the salary is accurate.

Talk to students about their experiences with the school. How long have they attended? How do they rate the quality of instruction? Were they surprised by any of the fees? Has the school delivered on its promises?

Review all written materials the school gives you, including the contract. Avoid signing up until you've read the documents carefully. If a school official has promised you something that isn't in the contract, make sure you get it in writing.

If the school refuses to give you information in writing before you sign a contract, take your business to another school.
They also recommend looking into community college, which leads us to…
There are other college alternatives besides trade school.
It's entirely possible that you can get the sort of job training you need at a community college for less money than a trade school would cost.
"I teach at a community college but our program has an occupational and a degree plan so you can start out learning a trade and if you so desire move into a degree plan," explained Swapp. "I do think that a trade school has to be very focused on what the industry needs before it can be viable. Industry needs do shift and change a bit. I recommend that a student look at job placement of graduates and instructor backgrounds. If an instructor has no industry experience or connections the course may be out of touch with what industry needs."
And there are new kinds of vocational training opportunities arising all the time.
"Digital Badges are a new model that is quite affordable and gives a skill-specific expertise to the student," suggested Sarah Boisvert of FabLab Hub. "Our research with 200 manufacturers showed that with the skills gap being so severe, employers are not requiring two or even four-year degrees for New Collar Jobs.  Each badge in our pilot program costs $179 including lab fees, and with five or six badges one can get a Master Badge in an area such as laser cutter operator or 3D Printing service technician."
Trade school may be the right choice for you. But first you should make sure you've explored all possible options, and that the school you choose actually has your best interests in mind. You shouldn't borrow money to pay for a trade school education that leaves you with nothing to show for it.
Article contributors
Sarah Boisvert has 30 years experience in manufacturing, especially building laser machine tools and running a digital contract manufacturing service bureau.  Following the sale of her company, she founded FabLab Hub (@FabLabHub), a part of the international Fab Lab Network based at the MIT Center for Bits and Atoms, to develop Digital Badge programs for New Collar workforce skills.
Andrew (Andy) Swapp is the director of Wind Energy Technology at Mesalands Community College housed in the North American Wind Research and Training Center located in Tucumcari New Mexico. He holds a Master's degree in Engineering and Technology Education, and has worked in the wind and renewable energy industry since 2001. Andy is a retired Infantry Sergeant and Veteran who loves mentoring others into a skilled trade and gaining a meaningful education and employment.