5 Tricks To Turn Summer Cash Into Summer Savings
By
Samantha Rose
Samantha Rose is a personal finance writer covering financial literacy for OppU. Her work focuses on providing hands-on resources for high school and college-age students in addition to their parents and educators.
Read time: 6 min
Updated on February 23, 2022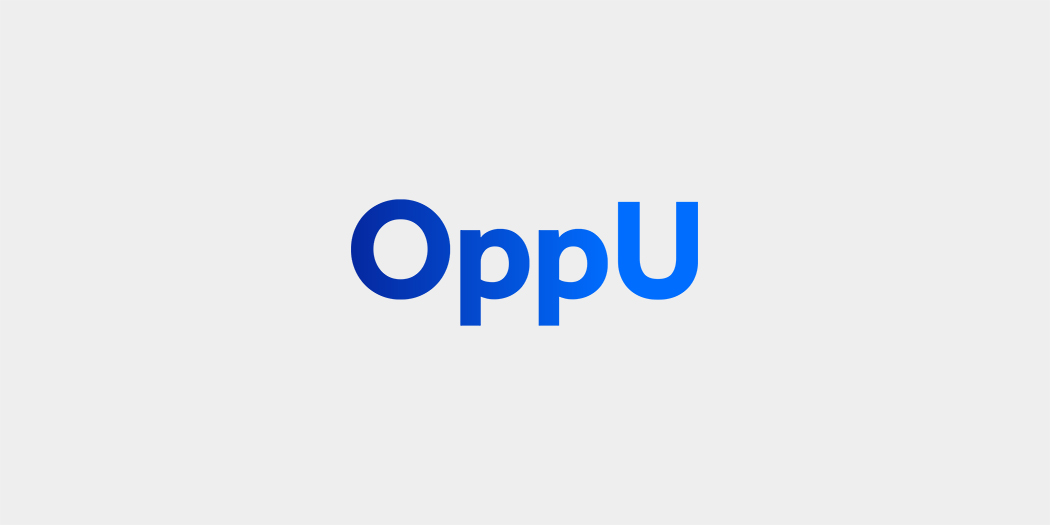 College is expensive. Here's how to make your summer paychecks count.
---
For college students, summer promises much-needed time to decompress. Exams are over, grades are in, and all the hard work from the school year is paying off.
But while summer might bring an end to classes, for many students, the work has just begun. America is in the midst of a student debt crisis—tuition has risen 213 percent over the past 30 years. At one point, a summer job might have been nothing more than a rite of passage. Now, it's an economic necessity.
Ready to maximize your summer paycheck and prepare for the financial demands of the school year? Here are five tips to help you do it.
1. Reduce Spending
The first trick to building up summer savings is reducing expenses. Summer travel plans and events with friends can quickly break the bank. Instead of filling your schedule with expensive flights and festivals, opt for low-cost alternatives. Luckily, this is easy to do over the summer, when free events like farmer's markets, festivals, picnics, and pool days are abundant.
Another area to focus on? School supplies. The greater circulation of back-to-school shopping lists and college preparedness kits will have you spending money on unnecessary purchases. Opt for the essentials—like notebooks, folders, and dorm bedding—until you're actually on campus. Transporting boxes or suitcases full of items can be incredibly expensive, so it's best to get a car and make one big shopping trip to the local mall near campus. Be sure to check if your campus is located in a state that offers tax-free weekends to save on back-to-school items. And here's a pro tip: your college or university's bookstore most likely marks up their school supplies. Is it worth it to pay extra for school-branded materials? One hoodie with your school logo should be enough to show your school spirit.
The hardest part of lowering expenses is sticking to your budget. But just think: By spending wisely over the summer, you'll have plenty of money during the school year.
2. Monetize Your Skills
A summer job, whether full time or part time, is a valuable experience and opportunity to make money. However, the job market can be competitive for limited roles available to someone who can only work for a few months before starting school. That's why it might just pay to get entrepreneurial with your skill set.
According to Shana Ginsburg, tutoring is one of the best ways for students to monetize a skill that's very valuable.
"My tutoring company, Ginsburg Advanced Tutoring, LLC, grew out of a tutoring business I started as a senior in high school when I realized how expensive it would be to go to college, and how little I would make as a work-study student," Ginsburg said.
She put up flyers in her local coffee shop and successfully found her first client—a third grade student. The student's mother paid $20 for an hour of tutoring and Ginsburg was thrilled. She went on to acquire six more clients and built up a steady income, with more parents calling as she grew her tutoring business.
"From that point on, and even through law school and in my first few years practicing law, I supplemented my education and worked to pay back my student loans by providing tutoring services for any exam that I had learned to master and take myself," she said.
"It's incredibly rewarding to provide one-on-one help to younger students in need and help them unlock the challenges of their exams," she said, adding that "for students who are academically driven, it is a great form of mental gymnastics to keep your brain sharp over the summer before college begins."
Ginsburg suggested going one step further by offering online courses to supplement in-person tutoring. These can focus on a specific subject or exam that you've mastered. Not only will you be able to practice your video filming and editing skills—thus adding to your resume—but the finished product can be monetized indefinitely.
3. Invest Your Money
Another valuable trick to turn your summer cash into summer savings is by not blowing your supplemental earnings on frivolous purchases. Rather, save this money and invest it back into yourself—namely, by funding your education.
Go above and beyond a savings account by investing your money. Investments are best over the long-term, so if you have a large sum of money that you may not need for your first semester or first year of college (thanks, financial aid and scholarships), consider putting it into a high-yield account, such as a certificate of deposit. This way, the money will be safely out of reach but available by junior or senior year to cover expenses should your financial circumstances change. A nice chunk of money saved up and earning interest should lessen the financial burden you may otherwise face in a few years' time.
Think you're too young to invest? Spoiler, you're not. Don't buy into the idea that investing is only for rich old people. Just take a page out of Erin Lowry's millennial investing book and learn how to get started, no matter your age or level of experience.
4. Focus on Grades
"Want an unconventional hack?" asked personal finance blogger Evan Sutherland. "Relax this summer!"
Sutherland's reasoning is that a job should not affect your academic performance during the semester. If it does, it's definitely not worth it since your main goal should be to learn and earn good grades.
"Take out loans (they're really not as scary as everyone makes them out to be), and get A's in every class," he said.
Why? Student loans aren't a bad form of credit. In fact, if you're smart about how you use them, they can be a great investment to boost your future earnings.
As for good grades, "getting A's isn't a matter of being "smart"; it's a matter of making the decision to work as hard as necessary to make it happen," Sutherland said.
So consider conserving your energy and time by skipping a summer job to study or take an unpaid internship. The skills you learn now might just be a better investment in your future than a few hundred dollars from a part-time job.
"Do not let a low-paying job be your reason why you didn't get your dream career," Sutherland urged. "Take out loans, get A's (it's a decision!), nail your dream career, and then worry about paying for college after you're making tons of money!"
5. Find Scholarships
A job isn't the only way to make summer money. Another strategy is to apply for scholarships to offset education costs. Some scholarships can be used for books, room and board, and other college-related expenses in addition to tuition, saving you lots of time and money in the long run by reducing student loans and work-study requirements. Search summer scholarship opportunities for any that align with your background and interests, and consider financial aid and federal grants as well.
Bottom Line
High schoolers need to be conscious of saving money this summer in order to prepare for college expenses. The trick is to cut costs, earn money, and invest your earnings. If working is out of the question—perhaps in favor of studying or an unpaid internship—then focus on finding scholarships to supplement your financial aid, grants, and student loans.
---
Article contributors
Shana Ginsburg, Esq., is a professional tutor and education attorney. She is the founder of Ginsburg Advanced Tutoring, LLC, a Maryland-based test prep company specializing in helping students with learning disabilities and test anxiety.
Evan Sutherland is co-founder of the personal finance website BudgetingCouple. As seen on Huffington Post, NBC News, and Reader's Digest, BudgetingCouple is committed to helping readers take full control of their money with easily achievable money saving and budgeting tips so they can enjoy the money they work hard to earn.