36 Companies with Great Tuition Reimbursement Perks
By
Samantha Rose
Samantha Rose is a personal finance writer covering financial literacy for OppU. Her work focuses on providing hands-on resources for high school and college-age students in addition to their parents and educators.
Read time: 11 min
Updated on November 14, 2022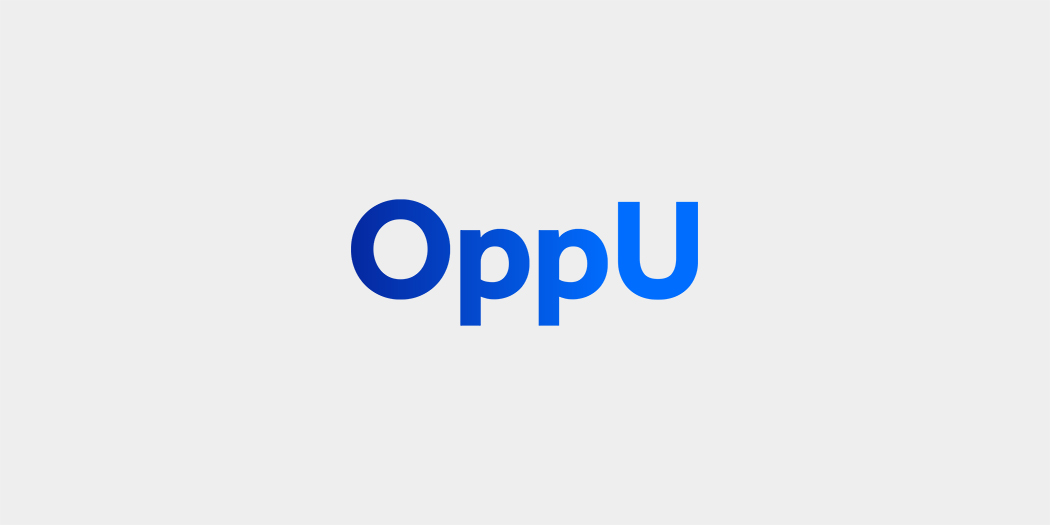 Don't miss out on this hot HR benefit.
When searching for your dream job, there's a laundry list of factors to compare. Salary. Benefits. 
And have you heard about tuition reimbursement? 
Tuition reimbursement is an increasingly common benefit offered by employers. Like many workplace benefits, it's a classic win-win: It gives the company a skilled workforce, and it gives workers a free — or reduced-cost — education.
Here's how it typically works: 
Employees take classes to gain career-related skills.

Employers reimburse them for the classes.

Employees use their new skills on the job, which contributes to a higher-performing workforce and creates opportunities for career growth.
Sound good? Here are 36 companies with some of the best tuition reimbursement programs around.
No. 1: Amazon
Amount: 95% of costs
Amazon's Career Choice program prepays up to 95% of tuition and fees — with a yearly max limit — for employees who earn a degree or certificate. Students must choose a degree corresponding to an in-demand occupation, such as nursing or computer design. Employees are eligible after one year of employment. 
No. 2: AT&T
Amount: $5,250 annually
As part of its benefits package, AT&T offers a tuition reimbursement plan worth up to $5,250 annually. Full-time and part-time employees are eligible. All employees must meet certain requirements and be approved by the company to participate. 
No. 3: Anthem, Inc.
Amount: $5,000 annually
Anthem, Inc. is a health insurance provider within the Blue Cross Blue Shield Association. Employees are eligible for up to $5,000 annually in tuition and textbook reimbursement. Part-time employees are eligible for $2,500.
No. 4: BP
Amount: 90% of costs
Oil giant BP offers a generous 90% reimbursement of tuition, fees, and textbook costs for educational and vocational courses at an approved institution. The catch is an extensive list of eligibility requirements. For instance, employees must receive company approval and must earn a passing grade.
No. 5: Bank of America
Amount: $5,250 annually
You're likely familiar with banking giant Bank of America. This financial services company offers employees up to $5,250 annually in education reimbursement. The benefit covers degree programs and job-related certificate courses.
No. 6: Baxter
Amount: $5,250 annually
Baxter is a Fortune 500 health care company. It offers educational assistance up to $5,250 each year to undergraduate students. Graduate students, fear not. There is funding available to reimburse graduate coursework, but it requires management approval.
No. 7: Best Buy
Amount: $5,250 annually
To be eligible for Best Buy's tuition reimbursement, employees must be full-time, work at least 32 hours per week, and have completed six months of employment. Best Buy's program reimburses up to $3,500 for undergraduate courses and $5,250 for graduate-level courses.
No. 8: Boeing
Amount: 3,000 annually
Boeing's Learning Together Program is available for full-time and part-time employees after one year of employment. Coursework must be strategic to Boeing's business, regardless of whether it's related to your current role. All employees are eligible for course tuition and fees up to $3,000 annually. There are no funding limits for engineering or technology fields. 
No. 9: Capital One
Amount: $5,000 annually
Capital One's education assistance program reimburses full-time employees up to $5,000 annually. Employees can take either degree or non-degree courses — whether for personal or professional growth.
No. 10: CarMax
Amount: $5,250 annually
Full-time CarMax associates can receive up to $5,250 a year in reimbursed funds. This assistance covers tuition, fees, and textbooks. Employees may take coursework in any field, but they must earn a grade of C or better.
No. 11: Chipotle
Amount: $5,250 annually
Chipotle, a popular fast, casual Mexican restaurant, offers hourly and salaried employees up to $5,250 annually in tuition reimbursement. Partnering with Guild Education, Chipotle is able to provide online courses, programs, and degrees from various universities. For select degrees, the company will pay 100% of tuition costs.
No. 12: Comcast
Amount: $5,750 annually
Comcast's tuition assistance program reimburses tuition, fees, and books up to $5,000 each year. All full-time employees are eligible so long as they have been employed for at least six months. Once reimbursed, employees must remain with Comcast for at least one year, or reimburse the company for the cost of the class.
No. 13: CVS
Amount: $1,500 annually
CVS offers $1,500 each year as part of its tuition reimbursement program. Full-time employees are eligible, but must choose a degree that is job-related.
No. 14: Deloitte
Amount: $10,000 annually
As one of the Big Four, Deloitte consulting offers employees up to $10,000 each year of reimbursement funds. Employees must reach one year of employment to qualify.
Top-performing professionals may be eligible for graduate school assistance. Deloitte offers these employees full tuition reimbursement after two years of employment.
No. 15: FedEx
Amount: $5,000 annually
FedEx employees interested in career advancement should explore the tuition assistance program. Courses must be job-related to prepare talented individuals for additional career opportunities. Full-time employees can receive $5,000 per year and part-time employees can receive $2,500.
No. 16: Fiat Chrysler Automobiles
Amount: $5,000
UAW-Chrysler employees can receive tuition assistance for job-related courses that are pre-approved by a company committee. If eligible, employees can be reimbursed up to $5,000 each year, along with $200 for textbooks.
No. 17: Fidelity
Amount: $10,000 annually
After six months of employment, full-time Fidelity employees are eligible for the tuition reimbursement program. The program reimburses up to 90% of costs, or a max of $10,000 per year. Work-related courses must be taken at an accredited college or university. 
No. 18: Home Depot
Amount: $5,000 annually
Home Depot employees who have worked 90 days are eligible to receive up to $5,000 each year in tuition reimbursement. Rates vary by role – part-time employees receive $3,000 and part-time hourly employees receive $1,500.
No. 19: Intel
Amount: $50,000
Intel has its own in-house training organization, Intel University. The program offers over 7,000 courses available to all employees. 
Intel also offers tuition reimbursement for courses outside of its program. The tuition assistance offers 100% of reimbursement for tuition, books, and fees. There is no annual limit, but the program has a lifetime cap of $50,000.
No. 20: JetBlue
Amount: Costs exceeding $3,500
This well-known American airline created the JetBlue Scholars program — promising to cover employee expenses exceeding $3,500. That means crewmembers are only responsible for paying $3,500. JetBlue will cover the remaining costs, in combination with grants and scholarships.
The benefit allows undergraduate crewmembers to learn at their own pace with flexible online courses. To be eligible, employees must have two years of employment at the company. They must also have already earned 15 credits at an accredited two- or four-year college. Once approved, employees can enroll and take approved online courses.
No. 21: J.M. Smucker Company
Amount: 100% of costs
The J.M. Smucker Company — including Smucker's, Dunkin' Donuts, and Pillsbury brands — provides employees with a generous tuition assistance program. The company offers up to 100% tuition reimbursement for company-approved college courses.
No. 22: Lowe's
Amount: $2,500 annually
Lowe's, a home improvement company, offers tuition assistance as a way to improve employees' job performance and invest in their advancement.
Full-time employees who have worked at Lowe's for at least one year are eligible. Further, employees must earn a C grade in order to receive reimbursement.
No. 23: McDonald's
Amount: $3,000 annually
McDonald's created The Archways to Opportunity program to aid eligible franchise owners, part-time workers and managers, and restaurant and maintenance staff. Eligible managers can receive up to $3,000 a year in assistance. Eligible crew members are eligible for up to $2,500 a year.
No. 24: Oracle
Amount: $5,250
Oracle, a computer technology company, offers up to $5,250 in annual tuition reimbursement to full-time employees. Courses must be related to an employee's current or anticipated role, and must receive a passing grade of at least a B-.
No 25: Papa John's
Amount: 100% of costs
In partnership with Purdue University, Papa John's Dough & Degrees education program reimburses 100% of all tuition costs for corporate employees, employed for at least 90 days. Franchise team members are eligible for significant tuition reductions. Undergraduate and graduate classes in business, business administration, and IT are covered.
No. 26: Procter & Gamble
Amount: $40,000
P&G — including iconic brands Pampers, Tide, and Febreze — reimburses up to 80% of tuition costs. Employees must obtain pre-approval for courses taken. There's a lifetime reimbursement cap of $40,000.
No. 27: Publix
Amount: $3,200 annually
Publix's tuition reimbursement program covers degree-seeking students, technical training, online programs, and individual courses. Any associate with six months of employment is eligible to participate. 
For college and university enrollment, Publix will cover $3,200 annually — that's a lifetime cap of $12,800. For all other courses, Publix will cover $1,700 annually.
No. 28: Raytheon Technologies
Amount: $10,000 annually
Raytheon's educational assistance program provides reimbursement to full-time employees, worth up to $10,000 each year. Courses and accredited certificate or degree programs must be relevant to an employee's role.
No. 29: Sprint
Amount: $3,500 annually
Want to become part of the #SprintFam? Sprint offers a generous tuition reimbursement program that will cover up to 90% of tuition expenses. That translates to $3,500 per year. 
Full-time employees are eligible for the full benefit, while part-time employees receive a prorated reimbursement.
No. 30: Starbucks
Amount: 100% of costs
Starbucks, a popular coffee chain, offers every benefits-eligible employee working full- or part-time 100% tuition coverage. Employees must be first-time bachelor's degree students. 
There's only one catch: Starbucks employees must study at Arizona State University's online program. Luckily, ASU offers more than 80 degree programs, all of which are covered.
No. 31: TDIndustries
Amount: $10,000
TDIndustries is a construction and technology company. Employees seeking an associate to master's degree are eligible for up to $10,000 in tuition reimbursement. The company pays 100% of costs upfront with no waiting period. Full-time employees must have three years of employment in order to qualify for unlimited tuition reimbursement.
No. 32: Target
Amount: $5,250 annually
Target, one of the most popular retailers, offers generous tuition reimbursement for students at all levels. Target employees are eligible for $3,000 each year as an undergraduate, $4,000 as a graduate student, and $5,250 as an MBA candidate.
No. 33: UPS
Amount: $5,250 annually
Employees at UPS are eligible for tuition reimbursement from day one — via the Earn and Learn program. Different education assistance programs are available based on each role. For instance, part-time employees can participate in the Earn and Learn program, which covers a maximum of $25,000 in tuition. These employees are eligible for an annual reimbursement capped at $5,250.
No. 34: Walmart
Amount: 100% of costs
In place of tuition reimbursement, Walmart offers its employees the Live Better U program. This benefit allows associates to earn debt-free degrees in business or supply chain management. No catch or strings attached. Employees only need to pay $1 a day into the benefit. Walmart covers 100% of tuition costs after financial aid — so you'll still need to apply for federal financial aid. Walmart also reimburses the remaining costs, such as textbooks and fees.
Not bad, right? That's a significant saving in the long run!
No. 35: Wells Fargo
Amount: $5,000 annually
Wells Fargo, a financial services company, offers a comparable tuition reimbursement benefit to its competitors. Employees may be reimbursed up to $5,000 in annual tuition costs, if eligible.
No. 36: Verizon
Amount: $8,000 annually
Verizon is a telecommunications giant that covers its employees' tuition costs — up to $8,000 annually. The only catch is that coursework must be related to business. Part-time employees are eligible for up to $4,000 annually.
How do tuition reimbursement programs work?
Not all tuition reimbursement plans are created equal. They vary greatly from company to company.
Some companies may reimburse any coursework taken. Others may require that courses are taken at partnering schools or contribute toward certain degrees.
Check the details of each program to learn the amount covered, eligibility requirements, reimbursement limits, and any other critical information.
Luckily, dealing with tuition reimbursement requirements isn't difficult. At least, not as difficult — or costly — as dealing with student loans.
Why do companies offer tuition reimbursement?
Wondering why a company would bother offering tuition reimbursement in their benefits package? There are several incentives for companies to offer this perk.
Like any benefit, tuition reimbursement helps attract and retain top talent. Tuition reimbursement is becoming standard among the best companies, so many college grads are starting to expect this benefit.
Coursework can increase employees' skills and expertise, strengthening their team, department, and company. Happy, smart employees? That's a huge win.
Tuition reimbursement is tax-deductible. This makes the program cost-effective for many companies.
Is tuition reimbursement beneficial?
We spoke to Tyler Butler, founder and CEO of 11Eleven Consulting, about why tuition reimbursement is a win-win for companies and employees. Here's what he had to say.
How is tuition reimbursement beneficial for company recruitment and retention?
"Tuition reimbursement can be a critical component to employee engagement, recruiting, and retention. Providing employees with access to programs and services that enable them to grow and develop can have a lasting impact. Employees who feel that their employer is supporting them as individuals are far more likely to go above and beyond when asked to do so by their employer. And talented individuals tend to keep this in mind should they consider leaving for an alternative opportunity, facilitating a new level of employee loyalty."
How is tuition reimbursement beneficial for employee development?
"A company can also develop the talent they need through these types of internal programs. An employee may enter a company at a junior level, but through continuing education opportunities can position themselves as experts and leaders. Investments in employees such as tuition reimbursement show team members in a real and tangible way that their employer cares about them and is invested in their future.

"Happy, satisfied employees serve as great brand ambassadors and as adjunct recruiters as they live, work, and play in the communities where their employer operates. So, they can be a rich resource in recommending all-star talent. Additionally, these employees can serve as powerful leaders in retaining talent for teams."
Why should companies consider offering tuition reimbursement?
"It is important that employers understand that in this day and age, people care about the full circle employee experience, which includes the programs and services put into place to support their staff."
Bottom line
When looking for jobs, compare the entire package — including benefits. Tuition reimbursement can be a great way to advance your career.
Article contributors
Tyler Butler brings an electric energy to everything she is committed to. Butler's work as a corporate social responsibility practitioner is world-renowned as she has created and led global giving programs for many global Fortune 500 companies. Her firm, 11Eleven Consulting, has continued this tradition of activating efforts to better society through their work with a plethora of international companies. Butler was recently selected by Forbes' Magazines as one of their Outstanding Businesswomen.