4 Differences between an In-Person and Virtual Semester — and How Students Can Navigate Them
By
Samantha Rose
Samantha Rose is a personal finance writer covering financial literacy for OppU. Her work focuses on providing hands-on resources for high school and college-age students in addition to their parents and educators.
Read time: 7 min
Updated on January 21, 2022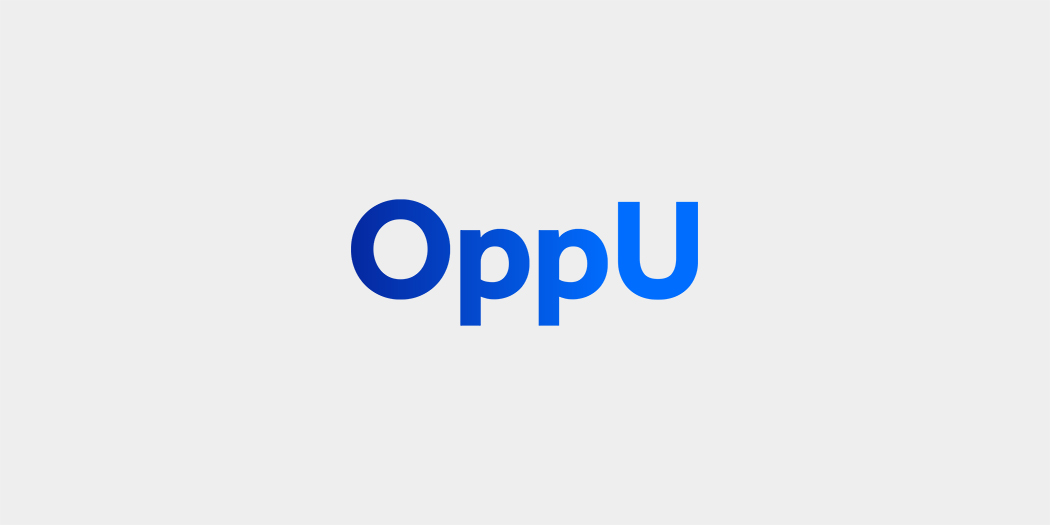 Same but different. How to handle a virtual semester.
Will schools open? Will they stay open? 
Across the country, these questions weigh heavily on the minds of students and parents. With so much uncertainty, it's hard to know what to expect. But one thing remains clear:
Classes in 2020-2021 will be different than in years past. 
Many schools have moved online or combined in-person and virtual instruction. And this presents a range of challenges — educational, technical, logistical. 
Here are four ways a virtual semester might be different, plus tips to help students stay on track. 
No. 1: Technology
An online semester is fully dependent on technology. Technology will play a large role in connecting students to their instructors, classmates, counselors, and other personnel.
To do well in an online course, students should have basic computer literacy and at-home technology capabilities. Whereas an in-person semester includes access to a library or student resource center, an online semester will rely on the resources that a student has available. 
Students will need a dependable computer and a strong Wi-Fi connection. They'll also need any necessary computer programs, apps, and accessories to properly complete and submit assignments. That includes Microsoft office programs, a printer, and a scanner.
How to navigate it
A technological hurdle that will disproportionately affect low-income students is access to resources, says Arash Fayz,  co-founder and executive director of LA Tutors 123.
"Unfortunately, it seems the disadvantages of online learning will disproportionately affect low-income families as most of the solutions require additional cost or space that some families may not have access to," Fayz says.
Concerned students should reach out to their academic institutions. Ask what support structures and financial resources will be made available to students in the event of an online semester. And support extends beyond technological resources. Ask how students can access the library, advising, mentoring, tutoring, and counseling services. It's critical to have the proper technology at home in order to access all of these services, as well.
No. 2: Learning style
Every student has their own style for learning. An in-person versus online semester caters to different strengths and weaknesses of certain learning styles.
Typically, an in-person course provides more hands-on experience for kinesthetic learners. These students are tactile and prefer to try, touch, and manipulate objects. Visual learners also prefer in-person classrooms with a blackboard, PowerPoint, or videos. Extroverted students also might prefer discussion and group presentations in a physical classroom setting.
Independent learners, rejoice. An online semester favors self-guided, independent learning styles. An online semester is ideal for auditory learners and readers/writers. Whether a student is listening to their instructor over video or reading supplemental materials, they are more likely to enjoy the self-guided style of an online course.  Further, introverted students might find it easier to interact at home over a screen.
How to navigate it
Determine your learning style and then take advantage of the benefits of online courses. If you prefer independent learning, then take advantage of self-guided courses. Complete readings and individual assignments early on in the semester. If you prefer collaborative work, take initiative to create a study group with peers or partner with a classmate on projects. Also consider virtual coworking to stay motivated during independent work.
Stay productive during the online semester — regardless of learning style. One way is to segment your day into relaxing hours and working hours — whether independently or collaboratively.
"[D]ivide your weekdays [into] 2-hour segments, out of which one segment is wholly for learning," says Shipra Batra, a professor of English at Brookhaven College. "Make sure your learning segment falls on the front end of your day, as the energy tends to wane as the day goes by, maximizing your chances to put off or forego your work completely."
No. 3: Course structure
A traditional course structure includes an instructor and multiple students who gather to learn at a specific place and time. Typically, students attend an in-person lecture and then complete projects and study outside of class.
Online courses are more flexible. The course might follow a traditional model with a recurring meeting date and time. Instructors will expect students to log on virtually, participate, and take notes. Or the course might forgo virtual meetings entirely, instead of relying on weekly required readings and assignments. Similarly, connecting with an instructor or classmates will require virtual meetings, phone calls, and emails.
A third course structure is a hybrid of the two. A hybrid course involves online learning and attending in-person classes. As a coronavirus precaution, many academic institutions are considering offering hybrid courses in an attempt to limit the number of students gathered, while retaining some semblance of normality.
How to navigate it
The course structure may vary, but communication is key. Students should anticipate having a conversation with their instructor to ensure a thorough understanding of classroom expectations.
Here are a few questions to ask your instructor at the beginning of the semester: 
What are the classroom expectations?

How will classes be held?

How will participation be graded?

How will projects, essays, presentations, and tests be formatted?
Be sure to voice concerns and difficulties as they arise. A fully remote, online semester is a new experience for many — so ask questions and provide feedback about what is and is not working.
Further, it's important to create your own at-home structure within the framework of the course.
"Creating sustainable habits, especially in such an unstructured environment, will ensure overall success," says Elizabeth Pyle, the owner of College Success Plan. 
Pyle stresses the importance of creating a consistent, realistic routine. 
But it doesn't end there. Accountability can help when there is a lack of structure and greater freedom.
"Have a system and a daily schedule you can work with. It is always beneficial to plan your day the night before," Pyle suggests.
Finally, stay motivated by setting goals that are achievable throughout the semester. "[D]ecide where you want to be at the end of the day, week, month or semester," she says. Track your progress and celebrate the completion of each goal.
No. 4: Culture
Campus culture is a powerful socialization tool for students. The in-person, personal connection to teachers and classmates fosters a sense of belonging. That's how school spirit thrives. 
But the hard truth is that school clubs, sports, activities, and events don't translate as seamlessly to an online semester. In fact, certain group activities like sports might not happen this year at all. The reality is that milestone events like homecoming games, prom, or graduation won't live up to expectations if an online semester occurs. 
It turns out the greatest benefit of an online semester — independence — is also its greatest flaw — solitude. And students will likely feel isolated and disconnected as a result.
How to navigate it
Although students can't change the outcome of an online semester, they can change their mindset. Campus culture is what you make of it.
Students should focus on communicating with instructors and remaining connected to peers, says Cody Miller, the global program advisor at Rustic Pathways.
Distance is no match for advances in technology. Mitigate the lack of in-person connection with virtual options. Rely on email, messenger, phone calls, video conferencing, and discussion boards to stay in touch.
Finally, it's all about perspective. Campus culture won't die — it'll simply move online. So make the most of a virtual campus. Students should expect school organizations, clubs, and activities to host online events. Be open to creatively fostering school culture. Movie nights and virtual dances, anyone? Remember,  in-person life will resume eventually. Students can look forward to attending school spirit events next year to make up for their online semester.
Bottom line
Returning to a virtual campus this fall means navigating difficult adjustments. Learning what to expect and preparing ahead of time will ensure a successful semester — whether in-person or online.
Article contributors