8 Jobs to Quickly Fill Your Bank Account Over Winter Break
By
Samantha Rose
Samantha Rose is a personal finance writer covering financial literacy for OppU. Her work focuses on providing hands-on resources for high school and college-age students in addition to their parents and educators.
Read time: 7 min
Updated on January 3, 2022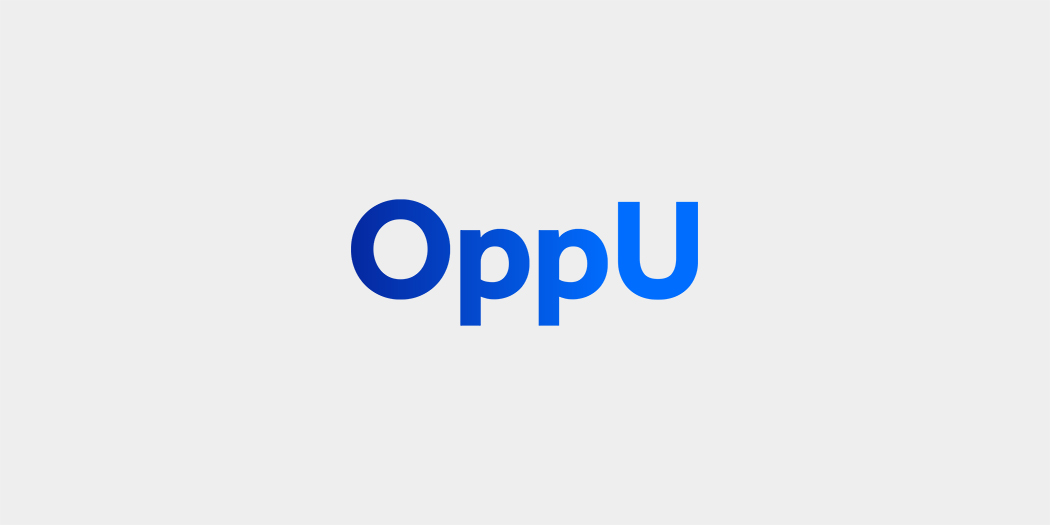 Seasonal jobs that pay big.
Winter break is a smart time for students to replenish their bank account. Working can provide a much-needed influx of cash to help cover tuition, lower student loans, and fund weekend activities while also creating meaningful work experiences and fostering new connections.
But where can students start? Seasonal jobs.
Types of employment
Employers are looking for support to accommodate the holiday rush. Although the job market looks different this year — with the current crisis affecting the availability of seasonal jobs — there are other remote work options for students. 
Here's everything students need to know to take advantage of winter break jobs — and how to earn and save holiday cash.
No. 1: Retail
A no-brainer is seasonal retail work. Retail stores hire additional workers during the winter months to prepare for the holiday rush. And even if in-person shopping is low, online shopping is on the rise. Retail workers are tasked with packing and shipping all of those online orders.
No. 2: Gift wrapper
Have you ever selected the option to wrap your holiday gifts in-store? That's the job of a gift wrapper. Most retail stores hire seasonal employees to gift-wrap customer purchases. Gift wrappers are trained on how to wrap purchases using paper, ribbon, bows, and tags.
No. 3: Delivery driver
The holiday season is one of the busiest times of year for shipping and deliveries — and even moreso now. Students with a car or a bike can take advantage of the gig economy. Pick up a package or food delivery job to make extra cash.
No. 4: Personal shopper
There is seasonal demand for personal shopping jobs, especially during the holidays. Personal shoppers assist consumers by sourcing appropriate gifts for their loved ones. The requirements vary based on the client. If you have customer service skills and a knack for gift-giving, then this is the job for you.
No. 5: Reseller
Get a head start on spring cleaning. Gather your preloved goods and sell them online. Whether you sell clothes or home decor, sustainable secondhand is "in." The benefits of an end-of-semester clean-up are clearing clutter to stay organized and potentially making a profit.
No. 6: Technology specialist
Are you tech-savvy? Think about how many small businesses don't have a website or social media account. They're missing out on connecting with customers and valuable sales — especially during the holidays. Sell your tech skills by building websites, managing social media, or creating digital content. These jobs are generally flexible and ideal for remote work.
No. 7: Research assistant
One option is to find a job on campus during winter break. Tap into your academic network to find opportunities that extend beyond the semester. Do you know a professor or grad student who needs extra help? Offer up your skills as a research assistant. 
No. 8: Tutor
Market your subject-matter expertise to become a tutor. Many students use winter break to prepare for college or practice for the SATs and ACTs. A younger student might be looking for your guidance. As long as you're familiar with the material, you can tutor. And tutoring can be entirely virtual – computer required.
How to find a winter break job
No. 1: Check with your college career center
Does your college have a career center? Whether in-person or digital, these forums are full of valuable resources for students on or off campus. A job board features opportunities posted by staff, alumni, and companies. The main benefit of using a college job board is that opportunities are vetted as student-friendly.
No. 2: Check student-friendly career sites
There are a number of student-friendly career sites that offer professional resources, including job and internship listings, advice, and more.
CareerRookie is a division of CareerBuilder, which is a trusted source for job opportunities and professional advice. The site is designed for undergraduate students and recent grads.
If you're not familiar with College Central, it's a vast database of college resources — from college prep to career advice. Search the national job database for relevant listings.
College Helpers
College Helpers connect colleges, students, and employers. The student-oriented site ensures that job posters are looking to hire current and recent college students.
No. 3: Connect with college alumni
College alumni are a great resource for finding and securing a job — for winter break and beyond. Check out your college alumni network via a career center or through a professional platform, like LinkedIn. 
It's important to establish a connection before asking for a job. Create criteria on who to connect with and why. Which alumni are located in your area? Do they work in the industry you're interested in? Once you do your research, reach out and ask for an informational interview. This can be done in person or virtually. Prepare questions that will aid in your job search.
Remember, your college alumni network is there for a reason. Take advantage of your shared alma mater to score a job opportunity. Fellow alumni are often happy to connect and offer mentorship, if not a job opportunity.
No. 4: Tap into a professional network
The earlier you start building your professional network, the better. As you build, keep in mind the purpose is to form valuable connections who can help you achieve success. When it's time to find employment — during winter break, for example — tap into your network. Students can ask academic advisors, teachers, mentors, family friends, and other connections. These connections are rooting for you and will often gladly share opportunities. So if you're looking for career guidance, industry insight, a job, or an internship opportunity, reach out to your network. 
Savings goals to start over winter break
Here's an idea: Create a savings goal to prevent your winter windfall from running out. While it's tempting to splurge, setting aside at least some of your break money is a wise choice.
No. 1: Limit holiday gifts
Lauren Mochizuki, creator of the blog CasaMochi
When I was in college, I wasn't smart enough to pay for Christmas [with] cash. I whipped out my credit card come December, and I accrued more debt every single year.

The main savings goal for winter break should be to cash flow all Christmas expenses. When I was in college, I had a part-time job the entire time. When I was off school for winter break, I signed up for extra hours.

If you don't already have a job, I would highly recommend picking up a temporary or part-time job during winter break. Next, I would establish your overall Christmas budget. How much can you reasonably spend without going into debt?

Then, I would write down a list of all of your holiday expenses, including potlucks, white elephant gifts, and everyone you will be purchasing gifts for. Next to each item, I would write down your budget for that particular item.

I would consider it a huge success if you could pay for these expenses without going into debt.
No. 2: Pay off student loans
Ling Thich, personal finance blogger at Finsavvy Panda
Getting an education is not cheap, especially when you need to finance your education with student loans.

I knew I didn't want to graduate with a huge student loan hanging over my head, so I made it a priority and my goal to reduce my student loan debt while I was still in school.

Instead of taking summer courses, I thought it made more sense to find summer jobs to help pay some of the tuition for the next academic year.

When I searched for summer jobs, I specifically looked for jobs that offered relevant work experience, so I could build my resume and save for school at the same time. Fortunately, I landed multiple summer jobs that were in my field of study.
No. 3: Bridge the gap before employment
Adam Sanders, director of Successful Release, a job readiness and reentry program
Once the high of securing a job after college faded, I realized that there was a nearly four-month gap between graduation and my start date. 

I still needed to eat, and moving back home wasn't an option, so I needed to plan accordingly. I had about five months before graduating, and I wanted to save some money and get some useful experience, as well.

The real estate market was very hot at this time, similar to how it is now, and I had gone to a local investor's meeting to learn more about it a few weeks prior. I learned that the hardest part of investing is often finding good deals and that investors paid people to help them find deals. 

I talked to a bunch of investors, found out what they were interested in purchasing, and walked around various local neighborhoods looking for houses for sale. I talked to the owners, learned about the properties and what they were looking for, and connected them with investors looking for the same things.

I didn't make money on most of the connections, but I was able to live comfortably for those months before I started my career. It just took a little hard work and willingness to talk to people.
Bottom line
Make the most of winter break by securing a seasonal job. Reap the benefits, like extra cash for school.
Article contributors
Lauren Mochizuki and her husband are budget enthusiasts who paid off $266,000 of debt five years ago. Mochizuki is an emergency room nurse, wife, and mom of two. She is also the creator of CasaMochi, a blog where she writes about how to live well within your means, design, recipes, and travel.
Adam Sanders is the founder of Successful Release, an organization dedicated to helping former felons find financial and professional success. Prior to founding Successful Release, he spent a decade working in finance and product management for major financial technology companies. He has an MBA from Northwestern's Kellogg School of Business and a bachelor's in finance from Missouri State University.
Ling Thich graduated with a finance degree and has 10 years of experience in the financial and banking industry. She understands the financial struggle of living in an expensive city, so she spends a lot of time learning about personal finance. Her goal is to help people find creative ways to make money, save money, and build wealth.  You can find her personal finance tips on her blog, Finsavvy Panda.