What Happens to Work-Study Jobs If Campuses Remain Closed?
By
Samantha Rose
Samantha Rose is a personal finance writer covering financial literacy for OppU. Her work focuses on providing hands-on resources for high school and college-age students in addition to their parents and educators.
Read time: 4 min
Updated on February 23, 2022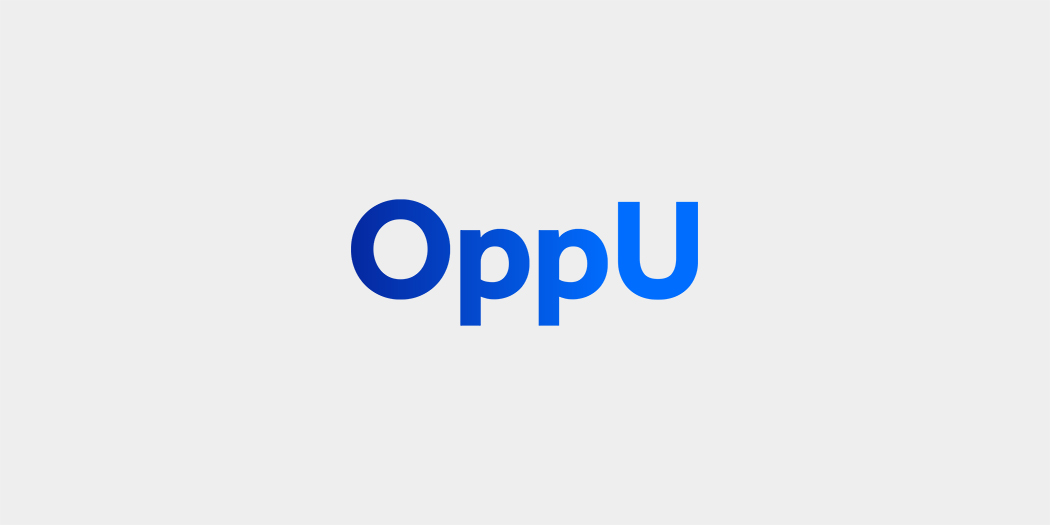 Here's what we know now.
The COVID-19 pandemic has shuttered colleges across the country. Some schools have announced plans to reopen in the fall, while others are taking a wait-and-see approach. With so much uncertainty, those with work-study jobs are left with questions:
Will they have a job when they return to campus?
Will they be paid?
What are their options if work-study isn't available?
As the crisis unfolds, much will change. However, the federal government has issued guidelines for how schools should handle work-study for students. Here's what we know now.
What is federal work-study?
Work-study is one type of federal financial aid. It gives students with demonstrated financial need a part-time job during the school year.
A college work-study job is just like a regular job. Students work an on-campus or off-campus position in exchange for a check. The only difference is that students are paid by their college with funds provided by the federal government. Students are free to use their earnings however they see fit, but most students pay for their educational expenses or other associated costs, like housing and food.
How can students secure work-study jobs for next year?
As the pandemic continues to sweep the nation, colleges must reevaluate whether students will return to campus in the fall. Some argue that community colleges will remain virtual while four-year colleges plan to reopen. But it's still too early to call.
Being awarded work-study doesn't guarantee a position. Some schools match students with positions, but others require recipients to find and apply for positions. Students expecting to deal with a competitive job pool may be extra nervous about the uncertainty.
Further, work-study is not guaranteed from one year to the next. And jobs are provided on a first-come-first-serve basis. So it's inevitable that some students will lose out.
With this in mind, it's crucial for students to meet the FAFSA deadline and then apply to work-study positions as soon as possible. The earlier students apply, the better their chances of not missing out on available jobs — before the rush.
Contact your financial aid office or college career center to receive more information about securing a work-study job.
What happens if campuses close again?
The U.S. Department of Education offered guidance for schools that addresses the financial aid implications resulting from campus closures. It recognizes the importance of work-study jobs and the financial impact students would suffer if they're lost. As such, the guidance permits colleges to continue paying unemployed work-study students, as campuses close, provided certain criteria are met:
The school closes after the beginning of the term.
The school continues to pay its other employees.
The school continues to meet its wage-share requirement.
If schools don't reopen and jobs aren't available, students will not be eligible for payment.
Are schools required to pay students for unworked hours?
No. Under federal guidelines, schools can pay students for unworked hours — If the above criteria are met — but they're not required to.
However, some schools have pledged to continue paying out-of-work students. Ultimately, the question of whether students should expect to receive work-study payment through the remainder of the academic year depends on their college or university.
Contact your financial aid office for the most up-to-date information.
Do students have other options besides work-study?
If all else fails, don't panic. You have options.
Students who rely on work-study primarily for the monetary benefit should appeal for more financial aid. They may be entitled to a change in their financial aid award to accommodate a decrease in expected work-study funds. This may look like an increased grant or student loan. Contact your financial aid office for more information.
Also, remember that you're still able to work a traditional part-time job or creative side hustle.
If it's safe for campuses to open, it's likely that local businesses will follow suit. Restaurants, coffee shops, and retail stores are ideal jobs for college students unable to commit to a 9–5 schedule.
Don't feel comfortable taking an in-person job during these times? That's okay. Consider an online role. Plenty of remote-work companies are looking for assistance. Search job boards or tap your alumni network to find opportunities. Considering starting your own online side hustle? These types of jobs can be done anywhere — whether campuses open or not.
Bottom line
An increasing number of colleges have announced plans to reopen in the fall — but things might change. Student workers impacted by COVID-19 campus closures should contact their financial aid office for the latest information about work-study pay.