Ease the Financial Burden of Funding a Funeral
By
Andrew Tavin, CFEI
Andrew Tavin is a personal finance writer who covered budgeting with expertise in building credit and saving for OppU. His work has been cited by Wikipedia, Crunchbase, and Hacker News, and he is a Certified Financial Education Instructor through the National Financial Educators Council.
Read time: 4 min
Updated on August 29, 2022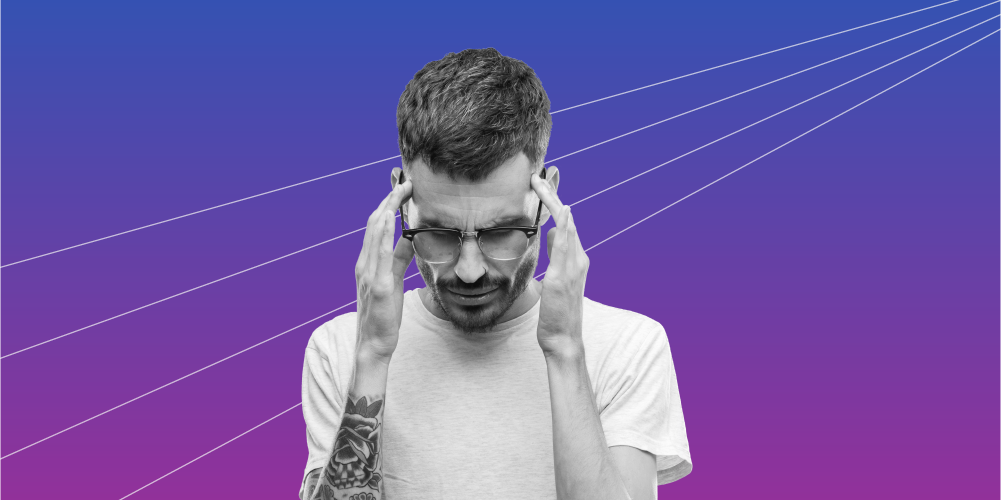 Apologies for getting a little grim...
Dealing with the loss of a beloved friend or family member is one of the most difficult experiences we will all have to face at one point. The last thing you want to be doing during such a traumatic time is dealing with any sort of financial challenges. And yet…
Funeral services are not cheap. And although this is likely not the first thought you have when you lose a loved one, there is always the possibility that the one who has passed was a source of financial support.
"Would you believe funeral expenses in the United States average more than $10,000?" said Elizabeth Fournier, undertaker with Cornerstone Funeral Services and author of The Green Burial Guidebook. "Death can cause monetary misfortunes as well as misery. Budgeting for it isn't about being morose — it's about making crucial financial preparations to lessen the impact when it happens."
Josh Hastings, founder of Money Life Wax, shared his personal experience of dealing with this kind of situation: "Be it a family member or even setting up a fund for your own funeral (which is scary to even think about), funerals are super expensive and super burdensome. At age 25 I, unfortunately, had to deal with the loss of a parent. One of the most difficult times in my life was losing my mom; however, making matters worse was covering funeral expenses and stressing over the costs."
While it is not a fun process to think about, it is important to start thinking about funeral costs before you are actually dealing with them. As paying for a funeral is one of the only expenses you can be sure will come due one day, it is never too early to look into your options.
Here are some of those options.
Prepayment options
One way to avoid the strain of figuring out funeral costs in the wake of a tragic death is to pay those costs well beforehand.
"Many funeral homes offer prepayment plans," said Kurt Hemry, president of Ironwood Wealth Consultants. "With some of these plans, you will pay the current day price right now with a guarantee that at [the time of] your death, you will get what you want at no additional charge. The upside to this arrangement is that payment has been made and your family is spared that concern. Also, you're protecting yourself from the increasing costs due to inflation."
There is at least one additional factor to consider, however. If you happen to move away, there may be additional transportation expenses involved to relocate your remains when you die.
If you do not want to worry about moving, you can also set aside the money on your own.
"Instead of using a financial product, you can save for your funeral yourself," insurance agent Travis Price suggested. "This gives you the most freedom concerning your money. These funds should be placed in a relatively stable financial account, like a certificate of deposit (CD), to accumulate interest and keep up with inflation."
Insurance
Some people would not get car insurance if the law did not require it. Others would forgo health insurance (and some may in states where health insurance is no longer mandatory), but it is very unlikely that they will go the rest of their lives without getting sick. However, there's one thing that is definitely guaranteed in life. And it is a very good idea to get insurance for it, if you can afford it.
"An alternative to an annuity is a permanent life insurance policy," Hemry explained. "Buy a policy with a death benefit large enough to pay for the funeral, but one that allows you to make much smaller monthly or annual premium payments. Regardless if you die sooner, or much later, the death benefit will cover the expenses."
Alternative choices
It is also possible to save money by choosing less traditional funeral options.
Fournier offered some cost-saving measures: "Many states allow a funeral home just to oversee and guide. People can provide their own transportation for their loved ones, build their own caskets, and even keep bodies at home."
If you want to save even more money and have a flexible view of the burial process, there is a very practical possibility you can explore.
"You can donate your body to science or medical research," Randy VanderVaate, owner and CEO of Funeral Funds, said. "Most costs will be eliminated by doing it this way, but you have to be comfortable with the thought of how your body will be used."
Needless to say, funerals are a financial burden on top of dealing with the grief of losing a loved one." We just can't say it enough: the sooner you start planning for the inevitable, the less you will have to worry about it later on.
Article contributors