What is a Personal Loan?
Written by
Ashley Altus, CFC
Ashley Altus is a personal finance writer who covered financial planning with a focus on money management and household finance for OppU. She is a Certified Financial Counselor through the National Association of Credit Counselors. Her work has appeared with O, the Oprah Magazine; Cosmopolitan Magazine; The Smart Wallet; and Float.Today.
Fact Checked by
Tamara Altman
Dr. Altman has over 25 years of experience in social science, public health, and market research, statistics, evaluation, and reporting. She has held positions with, and consulted for, many government, academic, nonprofit, and corporate organizations, including The Pew Charitable Trusts, the National Park Foundation, Stanford University, UCSF, UC Berkeley, and UCLA.
Read time: 8 min
Updated on July 27, 2023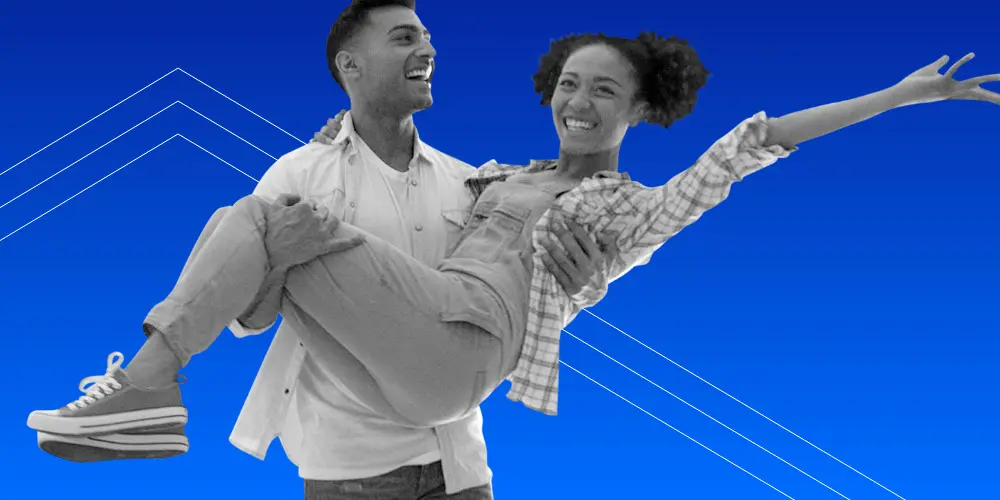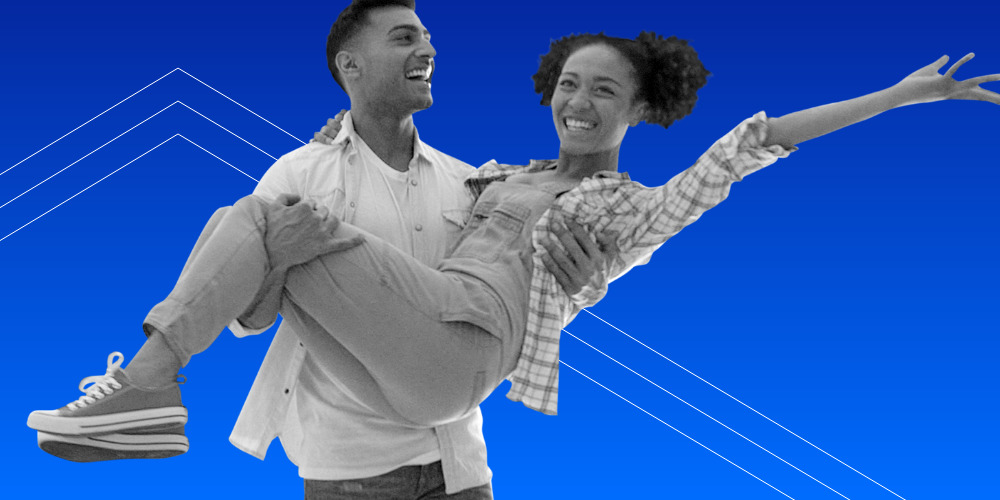 Personal loans come in a variety of shapes and sizes. Here's a bite-size FAQ to help break down the basics.
If you don't have money for a large purchase and want to spread out the payments, personal loans allow you to borrow money to make the purchase and pay it back over time. These types of loans can come in handy for financing expenses like college tuition or the purchase of a home or car.
How do personal loans work?
A personal loan is a form of credit issued from a financial institution such as a bank, credit union, or online lender.
Once the lender approves your loan application, borrowers may receive their funds via check or direct deposit in their bank account.
With revolving credit, such as a credit card, borrowers have a credit line to spend against and may use the credit repeatedly (as long as they have not expended the full line of credit). With a personal loan, the borrower is given a lump sum. For additional credit, the borrower will have to reapply and requalify for another loan.
Borrowers repay personal loans over a set period of time, which may also include interest and other fees. Every lender will have its own specific terms for repayment.
Types of personal loans
Personal loans can be unsecured or secured loans. They may also have a fixed interest rate or a variable interest rate, depending on the terms of the loan.
Fixed interest rate: Interest rates that stay the same throughout the life of the loan. You'll pay a set rate every month.
Variable interest rate: Interest rates that may fluctuate over time with the prime rate or another index rate. Payments may rise or fall every month.
Depending on the type of expense you're financing, personal loans can fall under home loans, auto loans, or student loans.
Most installment loans you take out for yourself are personal loans. Installment loans typically have fixed interest rates and terms in addition to set monthly payments.
Unsecured personal loans
Lenders may use your financial history, credit report, and financial information to determine if you qualify for an unsecured personal loan. These loans don't require borrowers to put up collateral as they rely on your credit score and other factors related to your creditworthiness.
Secured personal loans
Collateral is required to receive a secured personal loan. Collateral can be a physical asset or valuable such as a house or car. A home equity loan is one type of secured personal loan, because the lender can use your house as collateral if you don't meet the repayment terms.
Debt Consolidation
A debt consolidation loan can help consumers streamline their debt into a single recurring payment instead of multiple ones.
With a debt consolidation personal loan, borrowers will take out a new loan to pay off all of their individual existing debts. Instead of paying off different accounts with different interest rates and payment requirements, the borrower will pay off one loan with one interest rate. It's common for borrowers to combine their credit card debt into a single debt consolidation loan, but other types of debt may be involved too.
What are personal loans used for?
Personal loans can be used for just about anything. There are often limited restrictions for how a consumer can use their loans funds. Personal loans give consumers the money they need in one lump sum.
According to an article published by the Federal Reserve Bank of Philadelphia, an increasing number of consumers are starting to use online unsecured personal loans for debt consolidation and credit card payoff.
Personal loans are also used to finance large purchases or unexpected expenses. Depending on a consumer's needs, this can be for a home repair, car repair, or medical bills. In a survey conducted by Ipsos for Forbes Advisor, 25% of respondents who took out a personal loan said they used it for home improvements, and 21% of respondents who took out a personal loan said they used it for medical bills.
How much can I borrow with a personal loan?
The amount of money you can borrow with a personal loan can vary and is often dependent on your previous credit history. If you have a bad credit score, you may not qualify for a large loan amount. You may also have to pay higher interest rates.
The average balance of a new unsecured personal loan in the fourth quarter of 2022 was $8,018, according to TransUnion's Credit Industry Insights Report.
What credit score do you need for a personal loan?
There's no specific credit score someone needs to obtain a personal loan. Personal loan requirements will vary by lender. Generally, the higher your credit score, the more loan options are available to you. Also, some lenders use alternative financial data, such as your income, to determine creditworthiness during the application process.
What's the interest rate on a personal loan?
There is no standard interest rate for personal loans, and the rate for your personal loan can vary. Lenders charge their own rates.
Personal loan rates can depend on factors such as the loan amount and the length of the loan as well as the borrower's credit history, debt-to-income ratio, and overall financial situation. Generally, the better your credit score, the more favorable loan terms you will receive, such as access to lower interest rates.
Aside from interest payments, lenders may also charge origination fees, application fees, late fees, and prepayment penalties as part of a loan's annual percentage rate.
The average interest rate on a personal loan
The average commercial bank 24-month personal loan interest rate for the fourth quarter of 2022 was 11.21%, according to the Federal Reserve. At credit unions, the average interest rate for an unsecured 36-month fixed-rate loan was 9.66% in Q4 2022.
How do you get a personal loan?   
Finding the right personal loan can give you the best interest rate and loan terms. Shop around for the best personal loan that suits your financial situation. Consider the loan's interest rate, fees, and repayment terms.
Lenders may check your credit history to determine your creditworthiness, which will tell them the likeliness of you paying the loan back. Some lenders may have strict qualifications for borrowers and require specific credit scores.
Just about all lenders will at least look at your credit history when reviewing your loan application. For this reason, it's best to obtain a free credit report at AnnualCreditReport.com to better understand your credit history before applying.
Checking your credit report in advance can help you figure out what types of loans and rates you may qualify for. Checking your credit report will not impact your credit score.
When will I get the money for my personal loan?
Every lender will have its own approval process for funding a personal loan. Some lenders can deposit your funds as soon as the next business day or even the same day. It can take a couple of days for a loan application to receive approval and then for the funds to show up in your bank account.
Will a personal loan impact my credit score?
A personal loan can affect your credit score. Depending on the lender and the application process, your credit report may be pulled for a hard credit inquiry or soft credit inquiry. A hard credit inquiry can lower your credit score. A soft inquiry doesn't impact your score.
A loan can show up on your credit report, depending on the type of personal loan and the lender. The lender can report positive and negative repayment history to one or all three major credit bureaus (Experian, Equifax, and TransUnion). Borrowers can build their credit history if the lender reports on-time loan repayments. Missing a loan payment can hurt your credit score. The loan will diversify your credit mix, which also impacts your credit history.
Where do I get a personal loan?
Personal loans commonly come from banks, credit unions, and online lenders.
Borrowers with excellent credit will have the most choices when it comes to qualifying for a personal loan. Just because you have a low credit score doesn't mean you won't be able to find a loan for your financial situation.
3 alternatives for personal loans
While personal loans can be used for a variety of purposes, they're not the only option if you're looking for credit. The following three alternatives can be used to fund large purchases or unexpected expenses.
Personal line of credit

A personal line of credit can be found at a bank or credit union. It has characteristics similar to a credit card and a loan. Once approved by the lender, a personal line of credit allows borrowers to withdraw funds as needed. Interest is paid on the amount borrowed and depends on the lender's specific repayment structure.

Credit cards

Credit cards allow users to buy just about anything up to the credit limit. Unlike personal loans, they can be used continuously. Repaying the balance in full every month will help you avoid high-interest debt.

Borrowers with a high credit score may be able to obtain a 0% APR credit card. During the card's introductory period, no interest is charged.

Peer-to-peer loans

Instead of a personal loan funded by a single financial institution, peer-to-peer loans are funded by individual investors. Most of these loans work similarly to unsecured personal loans, so you can use the money for just about anything.