How Can I Use a Personal Loan for Auto Repair Expenses?
By Lindsay Frankel
Fact Checked by
Tamara Altman
Dr. Altman has over 25 years of experience in social science, public health, and market research, statistics, evaluation, and reporting. She has held positions with, and consulted for, many government, academic, nonprofit, and corporate organizations, including The Pew Charitable Trusts, the National Park Foundation, Stanford University, UCSF, UC Berkeley, and UCLA.
Read time: 9 min
Updated on July 27, 2023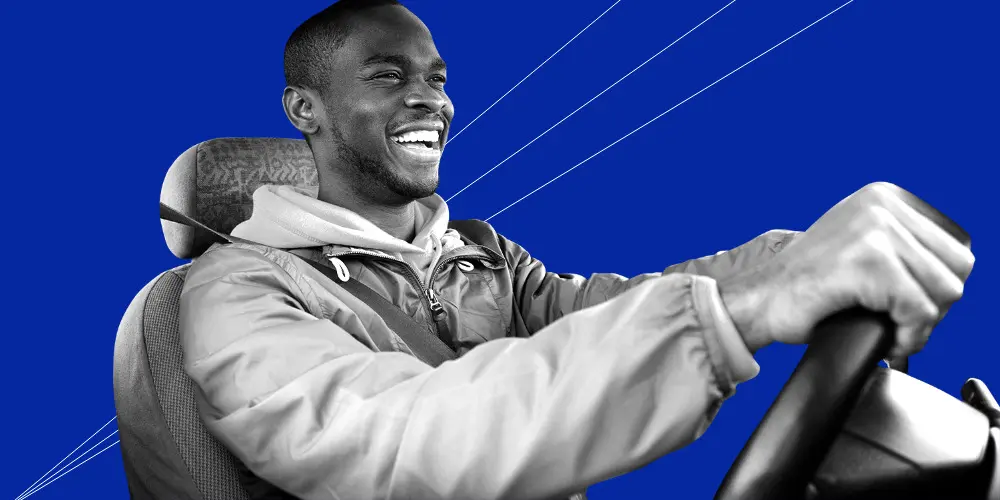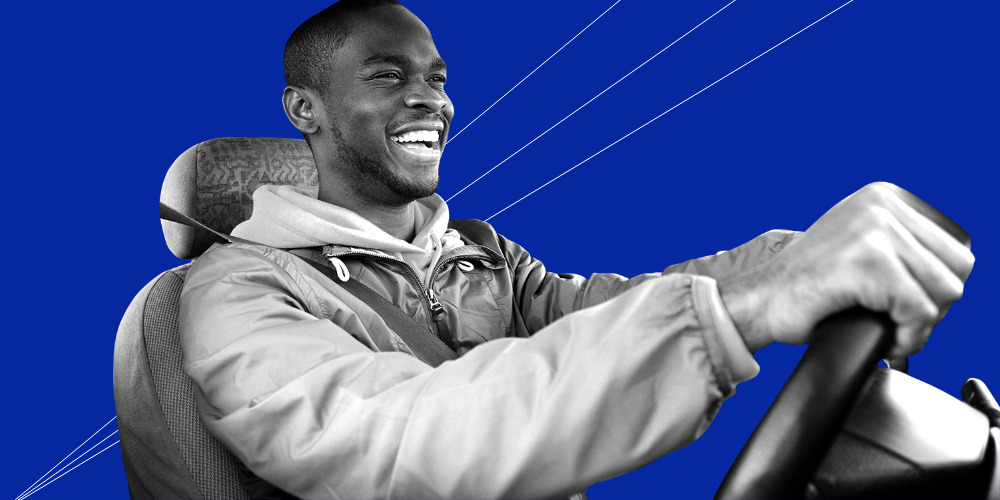 There are ways to finance an auto repair, even if you have bad credit.
Owning a car is often considered a component of the American Dream, and it's also necessary to get around in many areas throughout the United States. But owning a car has ongoing costs beyond auto loan repayment, and it can be difficult for many Americans to keep up with those expenses.
The average cost to own and operate a car that's driven 15,000 miles annually is $9,282 per year, according to a report from AAA. That includes costs like fuel, insurance premiums, and (you guessed it) repairs.
While you can build these costs into your budget, it's not unusual for a car repair to come as a surprise. Routine maintenance aside, you might incur damage to your vehicle not covered by your insurance policy, or you might have an unaffordable deductible. Even before the current economic downturn, 37% of Americans would have had difficulty coming up with the cash for a $400 emergency expense, according to the Federal Reserve. And if you're like 63% of Americans, you've been living paycheck to paycheck since the pandemic hit the United States last year. If that's the case, you won't be prepared for a surprise vehicle expense.
But if your car becomes undriveable due to a necessary repair, you could lose access to your income. Ninety-one percent of workers drive a car to get to work, and while alternatives are available in some cities, options are limited in others. Furthermore, public transit systems have certainly lost appeal in the era of social distancing.
So what should you do if you can't afford to fix your car? If you can borrow from friends and family, that will likely be your safest and most affordable option. But there are other ways to finance an auto repair, even if you have bad credit. Here's everything you need to know.
What are my options for auto repair financing?
Depending on your creditworthiness, you may have several options for financing your car repair. Before you start shopping for loans, you should check your credit report at AnnualCreditReport.com to see where you stand.
Personal loan
Personal loans can be used for almost any purpose, including auto repair. When you take out a personal loan that is secured by your vehicle, it is often called an auto equity loan. However, most personal loans are unsecured, which means they don't require you to put forth collateral.
While the lowest interest rates are reserved for creditworthy customers, it's possible to get a personal loan with fair credit or even no credit. No-credit-check auto repair loans are often called installment loans.
Auto equity loan
If you've paid off your car in full and need to finance a repair, you can take out a title loan, which is typically a no-credit-check loan secured by the title of your vehicle. These small loans must be repaid in a relatively short period of time, and they can come with triple-digit interest rates. What's more, the Consumer Financial Protection Bureau found that one-in-five title loan borrowers have their vehicles repossessed for default. Title loans are risky and should only be considered if alternative options aren't available.
Payday loan
Like a title loan, a payday loan is a no-credit-check, small-dollar, short-term loan. It is intended for the borrower to repay it from their next paycheck. That's too soon for most people to come up with the cash, however, and most payday loans are rolled over, which leads to mounting interest and a dangerous cycle of debt. The average APR on a payday loan is 400%. An installment loan can be a much better alternative for people with bad credit or no credit history.
Credit card
If you already have a credit card, check to see if you can get a higher credit limit to cover your car repair. If you don't have a credit card but you think you might qualify (you'll typically need at least fair credit to qualify for an unsecured card, which means a score of 580 or above), consider applying for a credit card with a 0% introductory APR. That way, you won't have to pay interest as long as you pay off the card before the introductory period ends.
Mechanic financing
Many auto repair shops work with lenders to offer payment plans directly to customers. These may even come with discounts on the parts you need for the repair. Often, they're interest-free for a period, but if you still have a remaining balance after that period is over, you could be required to pay interest from the purchase date.
First, ask your mechanic if you'll qualify for a payment plan. Then, make sure to read the fine print on the contract so you fully understand the terms and can afford the monthly payment.
Is it better to get a secured or unsecured auto repair loan?
If you have excellent credit and can qualify, it's generally better to get an unsecured loan. Even if you have fair credit, you may prefer an unsecured loan if you are risk-averse. That's because securing the loan with your vehicle means your car could be seized if you fail to repay.
That said, unsecured loans tend to come with higher interest rates for fair credit customers. And if you have poor credit or no credit history, you may have difficulty qualifying for most unsecured loans. An installment loan is always an option, but you should compare rates with other options, such as an auto equity loan, before making a decision.
How can I qualify for an auto repair loan?
That depends on the type of loan you choose, but most lenders can require proof of income. This can come from a variety of sources, not just your job, but they'll need proof that you can repay your debt. Some lenders can also run a hard credit check, which means you may need to meet minimum credit score requirements to qualify. These same lenders may also evaluate your debt-to-income ratio, or how much you owe versus how much you earn.
What should I consider when shopping for an auto repair loan?
Available principal
You should make every effort to borrow exactly what you need, no more and no less. The cost of the repair may narrow down your options. Determine which lenders can offer what you need, and then compare rates and terms from there.
APR
The APR represents the total cost of taking out a loan. That includes the interest rate, which is the extra amount you'll pay as a percentage of the principal each period, along with fees. Some online loan lenders can provide fee-free loans to creditworthy customers, but others charge origination fees, which are wrapped into the APR.
Fees and penalties
Certain fees and penalties aren't included in the APR and can come as a surprise. For example, late payment fees can be hefty, and some lenders charge prepayment penalties if you veer from the scheduled term. You should consider these carefully when choosing a lender.
Repayment term
Lenders can offer repayment terms as short as two weeks or as long as five years. The longer the repayment term, the lower your monthly payment will be. However, you'll pay more interest the longer the term. It's important to choose a loan with a repayment term that you are comfortable with making.
Monthly payment
One of the most important factors to consider is whether you can afford the monthly payment on a loan. Evaluate your budget and trim other costs to make space for repayment. If you're concerned about being able to come up with the cash every month, opt for a loan with a longer repayment term.
Can I get an auto repair loan with no credit?
Yes, it's possible to get an auto repair loan with no credit. You have more options than you might think. However, most of these options are costly. That's why it's best to keep a stocked emergency fund so you can pay cash when a car repair pops up.
In the meantime, consider an installment loan. These are typically much less risky than payday loans or title loans. And some installment lenders report payments to the three major credit bureaus, so you can actually help improve your credit score if you make your payments on time. That can open up the door to more attractive borrowing options in the future.
How will an auto repair loan impact my credit?
That depends on the type of auto repair loan you choose. If you're applying for a loan that requires a hard credit check, such as most personal loans and credit cards, that application will cause a small and temporary dip in your credit. However, as you make your payments on time, you may see your credit score increase past the initial dip.
If you use a payday or car title loan, your credit won't be impacted. That's because payday and title lenders don't run credit checks, and they also don't report your payments to the major credit bureaus.
Some installment lenders are able to offer no credit check loans and also report to the major credit bureaus. That means your credit score won't be impacted by the application, but you'll still have the opportunity to raise your score if you make your payments on time.
What happens if I can't repay my auto repair loan?
First, you should take steps to ensure you can afford your monthly payment before borrowing. That includes evaluating your budget and comparing rate offers beforehand. Many lenders have a prequalification process, so you can check your rate without impacting your credit.
If your budget is tight, you might consider taking on a second job or side hustle for the duration of the term of the loan to make sure you have the income to repay it. Or, you may need to ask for monthly contributions from friends or family members.
If you miss your payment on a secured loan, such as a title loan, the lender can repossess your car and even sell it. If you miss a payment on a payday loan, the lender can proceed to take an automatic withdrawal from your checking account, which can result in overdraft fees if you don't have the funds available.
If you miss a monthly payment on a personal loan or credit card, the lender or issuer will typically charge a late payment fee. They'll also report the missed payment to the three major credit bureaus, and it will show up as a negative mark on your credit report and cause your score to drop. Your payment history is the most heavily weighed factor in determining your credit score, so even one missed payment can do damage.
| | | |
| --- | --- | --- |
| Option | Credit Check Required? | Possible Default Outcomes |
| Personal Loan | Yes (except for some installment loans) | Credit score drop, late payment fee, seizure of vehicle if secured |
| Title Loan | No | Repossession |
| Payday Loan | No | Overdraft fees |
| Credit Card | Yes | Credit score drop, late payment fee, penalty APR |
| Mechanic Financing | Yes | Mechanic's lien could allow the repair shop to keep or sell your vehicle |
If you think you may miss an upcoming payment, see what you can do to reduce the strain on your budget. You might apply for government assistance with food or health insurance, secure an additional income stream, or cut other costs like nonessential subscriptions.
If using a credit card, consider asking for a different payment date to buy yourself some time. If you have an installment loan, ask about refinancing. If you're in over your head with debt, consider getting help from a nonprofit credit counseling agency. And once you're financially stable again, work to build an emergency fund so you can cover surprise auto repairs in the future.