The Ultimate Guide to No Credit Check Loans
Written by
Ashley Altus, CFC
Ashley Altus is a personal finance writer who covered financial planning with a focus on money management and household finance for OppU. She is a Certified Financial Counselor through the National Association of Credit Counselors. Her work has appeared with O, the Oprah Magazine; Cosmopolitan Magazine; The Smart Wallet; and Float.Today.
Fact Checked by
Ann Logue, CFA
Ann Logue is a writer specializing in business and finance. She is the author of five books on investing and has written for Barron's, Entrepreneur, and InvestHedge, among other publications. She lives in Chicago and holds the Chartered Financial Analyst designation.
Read time: 4 min
Updated on August 24, 2023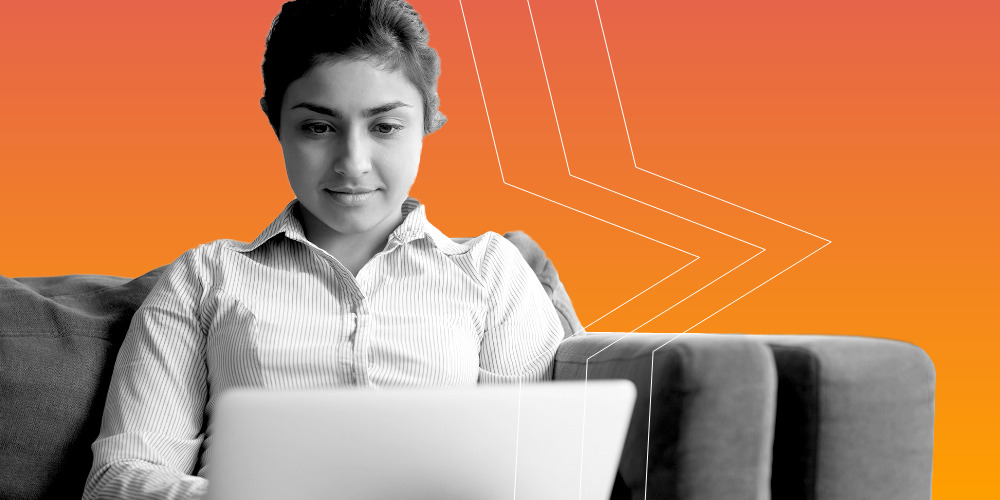 Lenders that issue no-credit-check loans typically don't look at your traditional credit history, and can be an option for those with bad credit or no credit.
If you have a low credit score or don't have any credit at all, finding a loan from a traditional financial institution such as a bank can be difficult. Since traditional loans typically require a FICO credit score of 670 or above, you may need to consider a loan that doesn't require a traditional credit check.
However, lenders that offer no-credit-check loans may have high interest rates, fees, and strict loan terms. Before accepting a loan offer, it's important to fully comprehend the terms.
What are no credit check loans?
No credit check loans can be used if you need fast access to cash for an emergency expense, such as a car repair or medical procedure, regardless of your credit. With a no-credit-check loan, lenders don't perform a hard credit inquiry of your credit report. However, even if a lender doesn't review your credit history as part of the application process, you still may not qualify for the loan.
Instead of a traditional credit score -- such as your FICO score that is generated by Equifax, Experian, or Transunion --  lenders will typically require personal information to show that you are financially capable to pay back a loan. These may include paystubs or proof of other income, bank statements, or records of borrowing history, such as an auto loan or student loan.
No credit check loan options
Here is a list of loans that typically don't require a traditional hard credit check with the major credit bureaus. These include a range of options, such as online loans, fast cash from payday lenders, and more informal options like borrowing money from family and friends.
Credit unions loans
If you belong to a credit union, you may be able to receive a secured or unsecured loan without a credit check. Some credit unions will give loans to members who are in good standing. Some credit unions will consider financial information beyond a credit score when reviewing a member's loan application. The determinants for the loan will vary based on the specific credit union.
Credit union payday alternative loans (PALs)
Federal credit unions offer payday alternative loans (PALs) to members who need short-term cash. These loans are typically paid off by the borrower in monthly installments instead of a single pay period and have an interest rate cap of 28%. PALs do look at your credit score, but they specialize in giving personal loans to those with lower credit scores. They use a borrower's income and ability to repay to determine if an applicant qualifies.
Payday loans
Payday loans are short-term unsecured loans that don't require a credit check. They are often a high-cost option for the borrower as they can have annual percentage rates (APRs) of 400% or more. The APR is the total cost of the loan, which includes your interest rate, fees, and the time it takes to pay the loan back. If you have a bad credit score, expect to pay higher APRs.
Payday loans also require the borrower to repay the loan within a couple of weeks, usually by their next payday.
Car title loans
Car title loans are secured loans that require borrowers to use their vehicle as collateral. If the borrower fails to pay back the loan, the lender can repossess the vehicle. The loan you receive will be equal to the value of your car. These loans can charge high fees (up to 25% of the loan amount you're borrowing), and usually require you to repay the loan in 30 days.
Online bad credit loans
Some online lenders give personal installment loans to those without credit or with poor credit.
Installment loans allow borrowers to repay the loan in monthly payments. Some lenders that issue bad credit loans will run a credit check; others will use your financial information to determine financing. It's best to shop around different lenders to compare APRs.
Loans from family/friends
Asking a family member or close friend for a loan won't require a hard credit check on your credit history.
Co-signed loans
Another option for obtaining a loan when you have little credit history or a bad credit score is to find a co-signer. This person will apply for the loan with you and be held responsible if you default. Lenders are more confident giving to a borrower with no credit or bad credit if they have a co-signer.
Know your credit score
Before you apply for a no-credit-check loan or another type of loan, it's best to know your credit score. This can help you better understand the types of financing that may be available to you.
FICO Credit Score Ranges
| | |
| --- | --- |
| Exceptional credit | 800 or higher |
| Very good credit | 740-799 |
| Good credit | 670-739 |
| Fair credit | 580-669 |
| Poor credit | Any score below 580 |
Obtaining a free copy of your credit report can give you a better sense of your chances to qualify for different types of loans. By checking your credit report, you can also file disputes to remove erroneous information.
Some lenders may use your FICO credit score to determine your creditworthiness. If you have a low credit score or don't have enough credit history for a score, most lenders will view you as a risky borrower.
If you have the time, consider raising your credit score and applying for a more traditional loan before pursuing a loan with no credit check. Increasing your credit score will help you qualify for a better APR.