Personal Loans for Childcare Expenses
Written by
Jamie Johnson
Jamie Johnson specializes in writing about personal finance and small business. She has worked with clients like Quicken Loans, Bankrate, Credit Karma, and the U.S. Chamber of Commerce. Her work has been featured on Yahoo! Finance, Business Insider, and MSN, among others.
Fact Checked by
Tamara Altman
Dr. Altman has over 25 years of experience in social science, public health, and market research, statistics, evaluation, and reporting. She has held positions with, and consulted for, many government, academic, nonprofit, and corporate organizations, including The Pew Charitable Trusts, the National Park Foundation, Stanford University, UCSF, UC Berkeley, and UCLA.
Read time: 5 min
Updated on July 27, 2023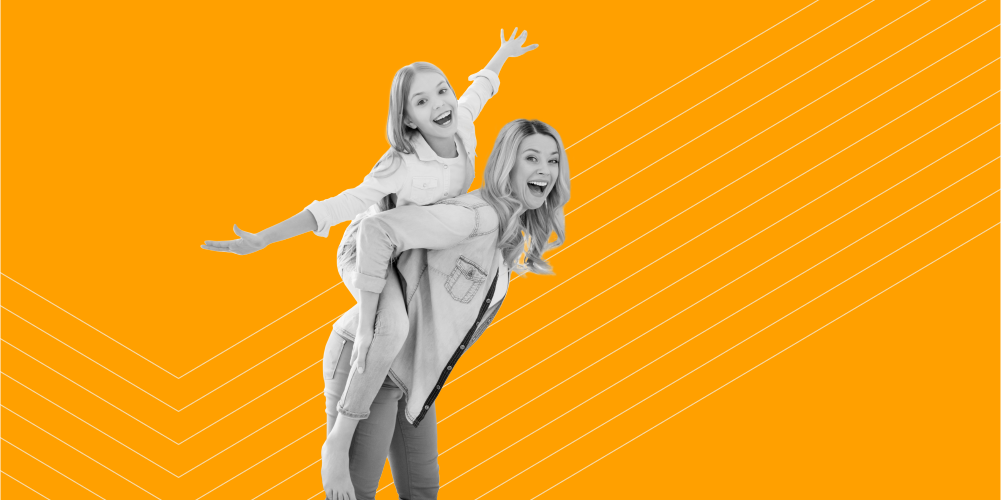 If you're wondering how to pay for childcare, taking out a personal loan can help you cover these costs.
Being a working parent comes with many challenges, but for many families, finding quality and affordable childcare tops the list. Childcare has grown increasingly expensive over the years, and in some states, the average childcare costs rival the cost of college.
You want to provide the best care possible for your kids, but how can you do that and still meet your other financial goals? One option is to take out a personal loan for childcare expenses.
How much does childcare cost?
The exact cost of childcare will depend on factors such as how many kids you have, their ages, and what state you live in. For example, according to costofchildcare.org, if you live in California and need to put an infant in full-time daycare, you're looking at $1,785 per month. If you have multiple kids in childcare, you could end up spending more on childcare than your mortgage.
In addition, childcare costs can vary widely depending on the quality of service you receive. For example, classrooms with a smaller child-to-teacher ratio – which are considered safer and allow teachers to have more meaningful interactions with the kids – tend to be more expensive.
And childcare centers that give teachers pay that's equivalent to kindergarten teachers create a better environment as well. Higher pay allows childcare centers to attract more high-quality teachers. But this increases the amount that parents pay for childcare, forcing many parents to choose between cost and quality.
What are personal loans for childcare?
A personal loan can be used to pay for a variety of different expenses. Loan amounts can range from as little as $100 all the way up to $100,000 or more. Once you're approved, you'll receive the funds as a lump sum payment. Then you'll begin repaying the loan monthly until it's paid in full.
You can use a personal loan to cover childcare expenses like daycare, a nanny, and after-school activities. A personal loan can give you the funds you need to cover your childcare costs, but it could come at a high cost. Some lenders charge fees for personal loans, and if you don't have good credit, you'll likely receive high interest rates on your loan.
Pros and cons of personal loans for childcare expenses
Taking out a personal loan for childcare expenses may make sense depending on your personal and financial situation. Here are some pros and cons to consider before applying.
Pros
Fast funding: Most personal loans are easy to apply for and funding is fairly quick. Depending on the lender, you could receive the money as soon as the same day, which is helpful if you have expenses that need to be taken care of immediately, like a daycare payment.
No collateral required: Most personal loans don't come with any collateral requirements, so you don't have to put your personal assets at risk to take out the loan.
Fixed rates: Most personal loans come with fixed rates, so your monthly payments will stay the same throughout the life of the loan. This can make it easier to budget for your monthly expenses.
Cons
Can be expensive: Since personal loans are a type of unsecured debt, they tend to come with relatively high interest rates. That means you'll end up paying a lot in interest over the life of the loan, which could set you back financially.
May come with fees: Some lenders charge hidden fees like application fees, origination fees, and prepayment penalties. These fees can quickly add up and increase the overall cost of the loan.
Potential negative impact on credit score: Some lenders will report your monthly payments to the three major credit bureaus. So if you miss payments or default on the loan, it will negatively impact your credit score and make it harder to apply for a loan in the future.
Alternatives to personal loans
If you're not sure whether taking out a personal loan for childcare expenses is the right choice, there are some alternatives you can consider. The following three options can either lower or reimburse you for some of your childcare expenses.
Dependent care flexible spending account
Some employers offer flexible spending accounts (FSAs), which allow you to set aside pre-tax money for certain eligible expenses. Some employers offer a Dependent Care Flexible Spending Account (DCFSA), which can cover expenses such as preschool, daycare, summer day camp, and before or after school programs. You can enroll during open enrollment and figure out how much you want to contribute toward your childcare expenses. Keep in mind that the maximum contribution limit is $5,000 per household and $2,500 if married, filing separately. So just be aware that a DCFSA may not be able to cover all of your childcare costs.
Childcare assistance programs
Every state offers childcare assistance programs designed to help low-income parents pay for childcare. When you visit ChildCare.gov, you can learn more about local programs and grants available in your area. You may be able to access childcare financial assistance or apply for temporary assistance in your state. You can also find daycare centers, school-based programs, and summer camps as well as view the licensing information for your state.
The child and dependent care tax credit
Parents who pay for childcare costs may qualify for the Child and Dependent Care Tax Credit. You'll qualify for childcare cost reimbursement if you paid money for daycare for a dependent child under the age of 13. You can claim up to $3,000 in childcare costs for a single child and up to $6,000 for two or more children.
The bottom line
If you're wondering how to pay for childcare, taking out a personal loan can help you cover these costs. But you need to make sure you understand the terms and conditions before accepting a personal loan. Make sure you can afford the monthly payments, or you could end up in a worse financial situation than before the loan.