Personal Loans For Moving Expenses
Written by
Jamie Johnson
Jamie Johnson specializes in writing about personal finance and small business. She has worked with clients like Quicken Loans, Bankrate, Credit Karma, and the U.S. Chamber of Commerce. Her work has been featured on Yahoo! Finance, Business Insider, and MSN, among others.
Read time: 5 min
Updated on July 27, 2023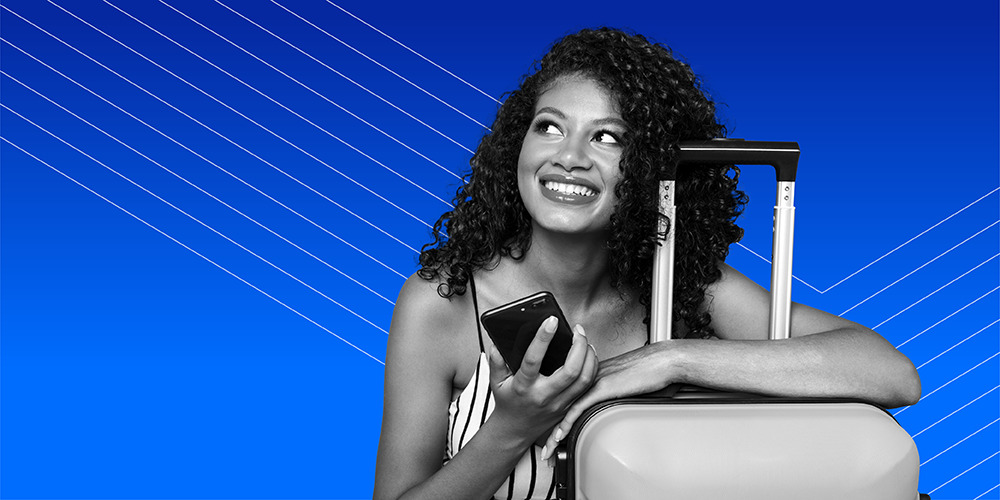 Moving can be a stressful experience, especially if you're worried about how you're going to pay for it. If you don't have much in the way of savings or are looking for ways to preserve cash flow, you might consider moving loans.
A moving loan is an unsecured personal loan with a fixed interest rate that you can use to pay for movers, storage, and any other costs associated with a move.
How Much Does It Cost to Move?
According to www.moving.com, a local move comes with an average price tag of $1,250, and a long-distance move costs $4,890. But the exact amount you'll pay depends on how far you're moving, how much furniture and items you have, and whether you're hiring movers.
Here are some of the costs relocation loans can cover:
Moving supplies: When you're moving, one of the first things you need to think about is how you'll transport your belongings to your new home. You'll need to pay for boxes, moving tape, and box cutters at a bare minimum. You may want to pay for additional items like moving blankets and bubble wrap to protect your furniture.
Professional movers: Professional movers are probably the biggest cost associated with your move. The national average for a local move is $1,715, but you'll pay more if you add packing or unpacking services.
Moving truck: If you're looking for ways to save money, you can DIY your move, but you'll still need to rent a moving truck. You can expect to pay around $130 to rent a truck for a local move, while a long-distance move costs around $1,780.
Moving insurance: If you're planning a long-distance move, you may want to consider moving insurance. Moving insurance protects your belongings if they're damaged during the move, and it usually costs around 1% of the estimated value of your personal belongings.
Storage unit: If you need a short-term or long-term storage solution, you'll also need to pay for a storage unit rental. Storage unit rentals cost an average of $180 per month.
Pros and Cons of Using Personal Loans to Relocate
There are many advantages to using personal loans for moving expenses, but it won't be the right choice for everyone. Here are some pros and cons to consider first.
Pros
Easy application process: Most personal loans come with an easy online application process and a quick decision-making process.
Fast funding: Many online lenders offer fast funding for personal loans. Once you're approved, you could receive the funds on the same business day.
Possibly less expensive than credit cards: Taking out a personal loan might be a more affordable way to pay for moving expenses than using credit cards. According to the Federal Reserve, in Q4 2022 the average interest rate on a credit card is 19.07%, but the average interest rate on a 24-month personal loan is 11.21%.
Fixed rates: Unlike credit cards, personal loans come with fixed interest rates. That means you'll have predictable monthly payments, which will make it easier to budget for repaying the loan.
Cons
Potential fees: Many lenders charge origination fees for personal loans, which are based on a percentage of the total loan amount. For example, a $2,500 moving loan with a 5% origination fee would cost an extra $125.
Higher rates for bad credit: You'll qualify for the best rates on your personal loan if you have a good credit history. If you have a history of poor credit, you'll pay more for interest and may get charged additional fees.
Ongoing payments: When you take out a personal loan, you'll repay the loan over a fixed period of time. Before applying for a loan, make sure you have room in your budget for the ongoing payments. Otherwise, you could seriously damage your credit and dig yourself into a bigger financial hole.
How to Apply For a Moving Loan
If you want to take out a personal loan to pay for your moving expenses, here are the steps you can take to apply.
Decide How Much Money You Need
When you take out a personal loan, you'll receive a lump sum payment for the entire amount. That means the first step is to determine how much money you need to borrow. If you're not sure exactly how much your moving costs will be, you can use this Moving Cost Calculator to come up with an estimate.
Check Your Credit Report
It's a good idea to check your credit report and score before applying for a personal loan. Knowing where your credit score is at will help you determine which loans you have a better chance of qualifying for. And this will give you an opportunity to review your credit report for any errors.
Gather Your Documents
Take some time to gather the necessary paperwork before you start applying for loans. This will greatly speed up the application and approval process. Your lender will need copies of your identification, pay stubs, and W-2s to verify your income and identity.
Shop Around For Different Lenders
Most lenders give you the option to get pre-qualified for a personal loan. That means you can see what kind of amount, APR, and loan terms you qualify for without it negatively affecting your credit score.
Getting pre-qualified allows you to shop around and compare your options among different lenders. For instance, you can look for a lender that offers you the best rates and doesn't charge any origination fees or prepayment penalties.
The Bottom Line
If you're feeling stressed by your mounting moving expenses, taking out a personal loan could be a good option. Personal loans for relocation take care of the upfront costs, and you'll repay the loan over a set period of time.
And there are moving loans available for borrowers with bad credit. Make sure you compare your options among different lenders so you can find the best rates and terms for your situation.