If You're Fired, Are You Able to Claim Unemployment Benefits?
Written by
Alex Huntsberger
Alex Huntsberger is a personal finance writer who covered online lending, credit scores, and employment for OppU. His work has been cited by ESPN.com, Business Insider, and The Motley Fool.
Read time: 5 min
Updated on September 12, 2023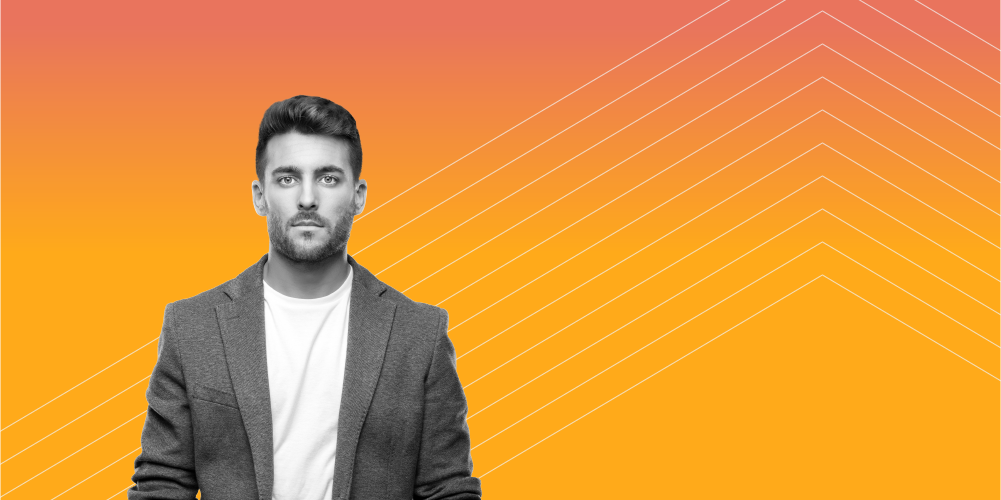 If you were a flat-out bad employee, unemployment benefits will probably be out of reach. But they still might be more accessible than you think.
Companies lay off employees for all sorts of reasons that have nothing to do with the employees themselves. That's why unemployment benefits exist! When a company shrinks or goes under, these benefits give workers a way to survive until they get another job.
But there's a difference between being laid off and being fired "with cause," which means that your boss thought that you weren't doing your job well. Can you still get unemployment benefits if you're fired with cause? And will you always be able to get it when you've been laid off?
We spoke to the experts to find out the answers to those very questions!
---
Here's how unemployment benefits work.
First of all, how exactly does unemployment work? Well, it varies by state, but generally you'll only be able to claim unemployment benefits if you have been working and then lost your job.
After you lose your job, you can call your state's unemployment office or go to its website to find out how to apply. You may then be contacted by a person from the agency to make sure that you qualify.
You'll need to regularly file an unemployment claim and prove you're still looking for work to continue receiving the benefits. Whether you find work or not, those benefits will run out in a matter of months. The standard length that unemployment benefits will last is 26 weeks, though some states have cut down that time, and states as well as the federal government can extend the time period during an economic downturn.
Were you fired for misconduct?
Losing your job due to layoffs is a common instance under which people will apply for unemployment, but it's not the only one.
"Each state's laws are different," advised employment lawyer Bryan Wood, "but generally speaking, unemployment compensation is more like an insurance benefit for anyone who has worked in the past and wants to work, but can't keep the job they have or find a new one. In most states, unemployment benefits are available after any job loss not due to an employee's own misconduct or failing to meet performance standards."
But what exactly does misconduct mean, here?
"Misconduct is a legal term that means something worse than simply performing badly," explained Dan Kalish, Managing Partner of HKM Employment Attorneys. "Think theft, total dereliction of your duties, failing to come to work, those types of things are generally considered misconduct, whereas if you get terminated for simply not working out, or not getting along with others, or not doing a good job, this is not generally considered misconduct and you should still get benefits."
So, for the most part, as long as you didn't get fired due to negative behavior on your part, you should still be able to apply for unemployment.
A really bad workplace could also make you eligible.
Every employee's (or ex-employee's) circumstances are at least somewhat unique and will come with their own wrinkles. Some state agencies, for instance, may be far more stringent in their denial of benefits. However there are some steps you can take to better your odds, even if your situation does not seem to make you the "ideal" unemployment candidate.
"Employees who quit due to 'constructive discharge'—which means that the employer created conditions that made continued employment unbearable—will receive unemployment benefits, but proving constructive discharge isn't easy," HR executive and career coach Lynda Spiegel told us.
Even if you aren't fired, you might still be able to receive benefits.
"You can even get benefits without an involuntary termination if there is a significant reduction in work hours reducing your pay or you resign for good cause attributable to your employer (e.g., you are subjected to harassment or asked to do something illegal)," Wood suggested. "You can usually file a claim for benefits without a lawyer, but should consider consulting one if your benefits are denied."
You'll help your case by keeping good records.
Finally, here's Sara Nesbitt, CEO of Coastal Carolina Soap Company, with a personal story that shows there are steps you can take to give yourself a better chance at unemployment benefits if you need them or may need them in the future:
"In 2007, I was let go from a job. As I spoke with H.R. immediately following, I discovered that what my supervisor told H.R. my job position was in the company versus what it really was were two different things.
"H.R. believed I had one position in two regions when, in fact, I had seven positions across three regions. A supervisor from another division in our physical office confirmed that.
"The reality of how overworked and spread out I was made it reasonable that I wasn't able to get everything done. Because H.R. deemed my termination 'unjust' and I had reams of documentation to show the work I had been doing, I was able to secure unemployment for 39 weeks.
Have a plan besides filing for unemployment.
It isn't easy to fight for unemployment benefits when you've just lost your job. If you find yourself in a situation this advice will, hopefully, prove helpful. But still, we really hope you don't need to file for unemployment benefits at all!
Regardless of whether you can claim unemployment benefits, it's a good idea to have some well-stocked savings in case you lose your job.
But you don't want to dip into your savings if you don't have to. That's why you should focus on maximizing your job prospects!
Article contributors