Is Guaranteed Approval A Real Thing?
Written by
Alex Huntsberger
Alex Huntsberger is a personal finance writer who covered online lending, credit scores, and employment for OppU. His work has been cited by ESPN.com, Business Insider, and The Motley Fool.
Read time: 4 min
Updated on July 27, 2023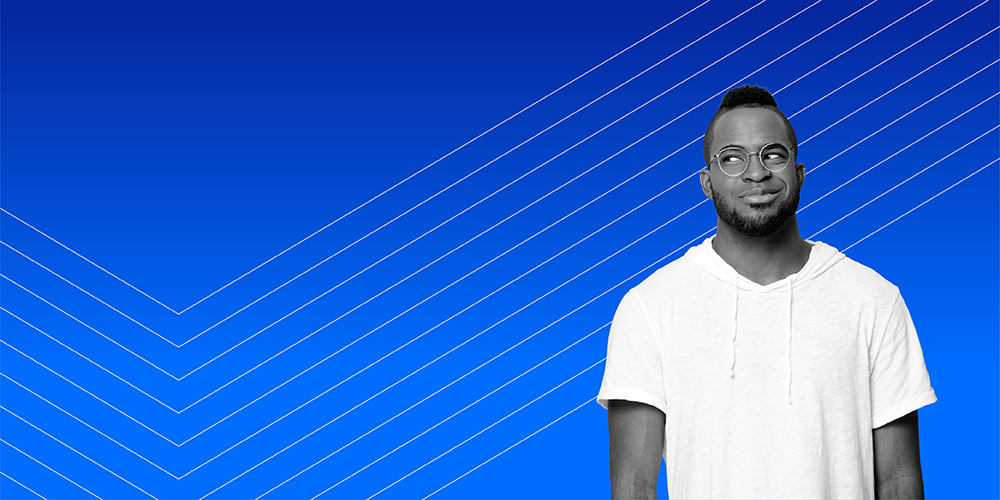 Not really. That is why it could be a red flag
If you have bad credit, then your lending options are going to be tight. A credit score under 630 means that most traditional lenders are not going to work with you. Furthermore, applying for a loan from a bank or credit union could end up knocking your score even lower!
That's why folks with bad credit often turn to no credit check lenders. These are lenders who, as you might have guessed, will not check your credit score before issuing you a loan. For someone who has bad credit, a no credit check loan sounds like just the ticket! (For the full download on no credit check loans, check out the OppU Guide to No Credit Check Loans here.)
But if you see a lender that is advertising "guaranteed approval" for their no credit check loans, you should be careful; because "guaranteed approval" is not a real thing. And promises like this are a hallmark of predatory lenders that may let you fall into an unending cycle of debt.
Let's break this down, shall we?
---
What is guaranteed approval?
Let's not beat around the bush. Guaranteed approval is a myth.
Theoretically, guaranteed approval means that, no matter how bad your financial circumstances are, this company will lend you money if you apply for it.
The problem here is that just isn't so. A lender that gave out loans to anyone who applied for one would not be in business very long. All lenders have some kind of minimum standards that potential customers have to meet.
Of course, the standard for some lenders is very low. Oftentimes, all you need to apply for a loan from them is a functioning bank account. This is usually true for payday lenders, who use a postdated check to "secure" your loan. So long as you have an account and a pulse, they'll gladly lend you money.
But if you're a member of one of the nine million US households that don't have a bank account (known as "the unbanked"), then you still wouldn't be able to get a loan from these folks.
Easy approval? Sure. Guaranteed approval? Nope!
Promising "guaranteed approval" is a danger sign.
The reason that predatory no credit check lenders advertise "guaranteed approval" is simple. It gets your attention, and it gets you to click on their ad or walk into their storefront.
Advertising "guaranteed approval" is similar to those click bait internet articles that end with "and you won't believe what happened next." It's a tactic to get your attention and to get you in the door.
And if rates are high enough, predatory lenders may be able to make money even if many borrowers can't pay the full loan back.
Avoiding the debt trap: Why "ability to repay" is so important.
Much of the time, a promise of "guaranteed approval" is going to come from a payday lender. These are lenders that offer short-term, no credit check loans, usually requiring nothing more than a postdated check made out to them for the amount loaned plus interest.
Predatory payday lenders depend on your inability to afford the loan in the first place. Instead, they want you to either roll your loan over or pay it back and then immediately take out a new one--also known as "reborrowing."
Either way, people end up taking out loan after loan, each time paying more and more money in interest, and never getting any closer to paying down the principal. It's a vicious cycle of debt, with no end in sight.
And it's also the backbone of the payday lending industry. According to a study from the Consumer Financial Protection Bureau, 75 percent of payday loan fees come from borrowers who take 10 or more payday loans in a single 12-month period.
Predatory lenders like these prey on people with bad credit scores who don't have many other options. It's not that they ignore a person's ability to repay, it's that people who flat out can't afford these loans make for their best, most profitable customers.
These are the kinds of lenders that may advertise with promises of "guaranteed approval."