Can Bad Credit Keep You From Getting That Apartment?
Written by
Alex Huntsberger
Alex Huntsberger is a personal finance writer who covered online lending, credit scores, and employment for OppU. His work has been cited by ESPN.com, Business Insider, and The Motley Fool.
Read time: 6 min
Updated on November 2, 2023
Depending on your credit history, that sweet bachelor or bachelorette pad might be out of reach.
Say you get a credit card offer in the mail and you apply for it, but you get denied. You try to refinance your car loan, and the application comes back with a red stamp on it. You even try to rent a new apartment,  and your security deposit goes up because of your bad credit.
Bad credit can affect a person's life in many different ways; large, small, obvious, or unexpected.
One of the ways it can affect you is when you apply for an apartment or home rental. Even if a landlord doesn't directly look at your credit score, the information they find on your credit report could significantly sway their decision.
---
A landlord might not check your credit score, but they may check your credit.
According Real estate investor and founder of RealEstateInvesting.org, Eric Bowlin, "It is pretty rare that a manager or landlord is actually looking at someone's credit score. Instead, they may be looking for overall debt-to-income or currently delinquent accounts."
So how would they do that? By pulling a copy of your credit report from one of the three major credit bureaus: Experian, TransUnion, and Equifax. A credit report is the document that companies like FICO use when they create your credit score.
Your credit report will contain everything that your landlord would want to know about your finances, and everything that you would want to keep a secret.
"Your credit report tells a lot about you," says Shane Lee of RentHop, "like whether you plan things ahead, pay your bills on time, and if you are likely to be a good tenant or not."
"Just because you have bad credit, doesn't mean that you won't be able to rent an apartment," says Lee. And that's true. But what it can affect is what kinds of apartments you can get and how much you'll have to pay for them."
"A landlord cares about two things," says Nathan Miller, founder of Rentec Direct, "that rent is paid in full and on time, and that the property remains in good condition."
"When a landlord reviews your credit and finds problems, they are going to assume that your inability to pay your current and past debts will also affect your ability to pay rent."
According to Miller, "Medical collections can often be an exception as many landlords will overlook or discount medical bills." Still, he advises that "the tenant should let the landlord or property manager know about them in advance."
With bad credit, your rental options will be more limited.
According to Eric Bowlin, "There are some landlords today which still do not check a tenant's credit, but those are typically private landlords with one or two homes," adding that, "As more landlords learn that they are allowed to pull credit reports on tenants, this opportunity gets smaller every day."
This is why Bowlin says, "If for some reason all the major complexes in the area are rejecting the application due to credit, it would be better to find a small mom-and-pops type operation or a single family rental."
"The owners for these are far more flexible and rely on personal relationships more than a systemized approach to filling vacancy. So, the tenant may be able to offer a higher deposit or to pay a last month's rent in order to provide security to the landlord to compensate for the poor credit," he says.
Bowlin also advises that certain classes of apartments might be unavailable to people with bad credit, low income, or a criminal history.
"For example," he says, "an A-class may require 3 or 3.5x the rent for income and no criminal record at all while a C-class property may only require 2.5x the rent as income and will accept most crimes as long as they are 5 years or older with some exceptions."
"So, it's good for the tenant to ask the requirements before applying so they know what their neighbors will be like and they can also avoid paying the application fee if they don't qualify."
You're likely to feel the effects in your security deposit and your utilities. 
According to Shane Lee, it's important for renters with bad credit to, "Have enough cash ready in case the landlord asks for a security deposit," as those security deposits will likely be larger than they would be otherwise.
"In New York City, for example, a lot of the landlords and property managers will ask for security deposits, and if you have a relatively low or even bad credit score, you might put in up to six months of rent for the security deposit," she says.
"While it sounds like a lot, most people with bad credit do find it helpful. Remember to go through your lease and make sure that the lease specifies how and when the security deposit should be returned."
Lee suggests that, in order to get back as much of your security deposit as possible, you do the following:
"Throughout your lease, make sure to report damages or appliance malfunctions that aren't your fault immediately. Be sure to keep records including photos, emails, or letters."
"Inspect the unit carefully and take pictures of damages prior to moving into the apartment. The results of your inspection, if anything, should be reported immediately to your landlord and you should get a written agreement from the landlord ensuring that you won't be held liable. This way, the landlords have no reasons to withhold your security deposit."
Nathan Miller also has a suggestion for recouping your security deposit ahead of schedule:
"When you are negotiating your rent and if a deposit is required, ask the landlord if they will consider doing a refundable deposit after six or twelve months of on-time payments. That way you get those funds back provided you pay your rent on time each month."
When it comes to utilities, Miller says that "Most utility companies will require a deposit if you have poor credit. A deposit can be as little as one month worth of service, or as much as one year of service in extreme cases."
He also says that "in extreme climate areas this can be as much as $2,500, but that is pretty uncommon."
"In terms of utilities," says Shane Lee, "a landlord should not refuse to provide all the basic utilities based on the tenant's credit score. As long as you can prove that you can afford the rent, your credit shouldn't have an impact on utilities included in the apartment."
"Of course, it might be hard to have the landlord provide electricity, wifi, etc., as a bad credit does make a difference when it comes to a person's reliability," she says.
But even if you have bad credit, you still have rights.
Having a bad credit might mean that you have fewer options as a prospective tenant, but it doesn't give landlords the right to treat you poorly.
According to Nathan Miller, "A landlord is required by law to have a uniform set of standards for accepting an applicant. If their rules do not include reviewing credit, then they cannot review your credit either. Additionally," he says, "if you are denied acceptance based on your credit, you can request a copy of the report they used to deny you."
"Once you sign the lease," says Shane Lee, "the landlord is responsible for everything that's covered in the lease and certain rights as a tenant." Those rights include:
Right to livable premises
Right to complain and organize
Right to possession, privacy
Right to receive services
Right to fair, equal treatment
Right to transfer rights, obligations
"Your credit should not have any impact on the rights you enjoy as a tenant!" says Lee, a sentiment with which we definitely agree.
Article contributors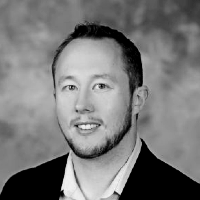 Eric Bowlin is a real estate investor and founder of RealEstateInvesting.org, a website about achieving financial independence through real estate investing. He started investing in 2009 and was able to achieve his dream of financial independence in 2016 at the age of 30.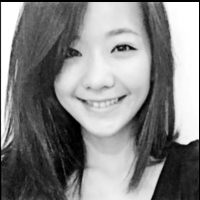 Shane Lee (@RentHop) is a Data Scientist at RentHop, a national apartment rental site based in NYC, and regularly spends time speaking with renters, landlords, and real estate brokers to keep up with the ever-changing tide of the US rental markets. Her efforts have helped RentHop expand into new markets and better serve renters looking to find their new home.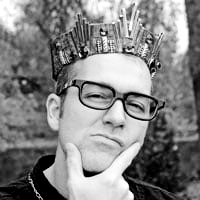 Nathan Miller (@rentec) founded Rentec Direct in 2009 which is a cloud based software company that services the landlord and property management industry. Today they work with landlords and property managers in the US by providing automation software, tenant screening, online rent payments, and education to effectively and efficiently manage their rentals.